Godot Engine - Multiplayer in Godot 4.0: Scene Replication (part 1)
Submitted by Roy Schestowitz on Saturday 27th of November 2021 08:00:36 PM
Filed under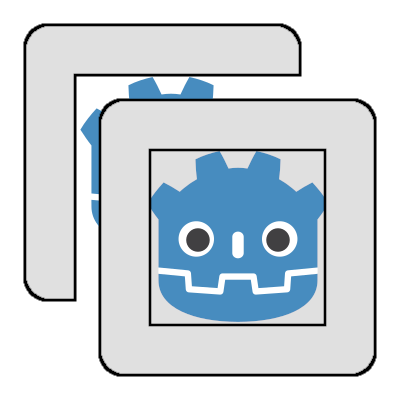 It's finally time for the long-awaited post about the new multiplayer replication system that is being developed for Godot 4.0. Below, we will introduce the concepts around which it was designed, the currently implemented prototype, and planned changes to make it more powerful and user-friendly.
Design goals
Making multiplayer games has historically been a complex task, requiring ad-hoc optimizations and game-specific solutions. Still, two main concepts are almost ubiquitous in multiplayer games: some form of messaging, and some form of state replication (synchronization and reconciliation).
While Godot does provide a system for messaging (i.e. RPC), it does not provide a common system for replication.
In this sense, we had quite a few #networking meetings in August 2021 to design a replication API that could be used for the common cases, while being extensible via plugins or custom code.
»
Printer-friendly version

2901 reads

PDF version
More in Tux Machines
6 Reasons to Pick Linux Over Windows

Almost all students do their work on laptops and PCs that run on Windows. Of course, some of you are lucky enough to afford something that runs on Apple's macOS. While Windows is a popular OS, it's far from being perfect. Few students are even aware that their PCs and laptops can run on various operating systems.

One of the alternatives students often overlook is Linux. Many believe that this OS is hard to manage. That's why they prefer to either buy or, in some cases, pirate Microsoft's creation unless it comes pre-installed on the device, of course.

It's true that Linux is harder to install than its counterpart. But it has a lot more to offer than meets the eye. So, what exactly sets it apart?

today's leftovers

What Distribution and Version Pulled You into Linux?

I recently watched a video posted by my good friend (and former Linux Journal colleague) Shawn Powers introducing viewers to Linux and Linux distributions. And it got me thinking about my own personal experience and when I first started to dabble in the world of open source operating systems.

The best Linux distributions for 2022

The year 2022 is upon us! That means it's time to choose a new Linux distribution. Here's a list of the best Linux distributions for 2022 that will help you not get lost in the variety of versions of your favorite operating system.