Easter egg: DSL router patch merely hides backdoor instead of closing it
Submitted by Rianne Schestowitz on Tuesday 22nd of April 2014 11:35:15 AM
Filed under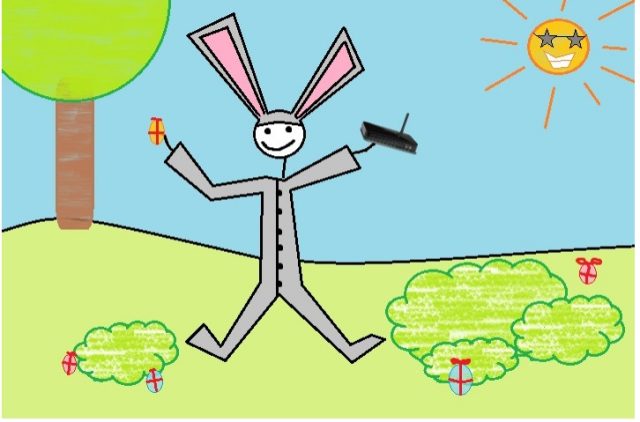 First, DSL router owners got an unwelcome Christmas present. Now, the same gift is back as an Easter egg. The same security researcher who originally discovered a backdoor in 24 models of wireless DSL routers has found that a patch intended to fix that problem doesn't actually get rid of the backdoor—it just conceals it. And the nature of the "fix" suggests that the backdoor, which is part of the firmware for wireless DSL routers based on technology from the Taiwanese manufacturer Sercomm, was an intentional feature to begin with.
Back in December, Eloi Vanderbecken of Synacktiv Digital Security was visiting his family for the Christmas holiday, and for various reasons he had the need to gain administrative access to their Linksys WAG200G DSL gateway over Wi-Fi. He discovered that the device was listening on an undocumented Internet Protocol port number, and after analyzing the code in the firmware, he found that the port could be used to send administrative commands to the router without a password.
After Vanderbecken published his results, others confirmed that the same backdoor existed on other systems based on the same Sercomm modem, including home routers from Netgear, Cisco (both under the Cisco and Linksys brands), and Diamond. In January, Netgear and other vendors published a new version of the firmware that was supposed to close the back door.
More in Tux Machines
Ubuntu Devs Willing to Work on GNOME Software to Replace Ubuntu Software Center

The Ubuntu Software Center managed to be the center of news stories after the Ubuntu MATE project decided to ditch it as default (still available in the repos), and discussions about a possible replacement in the regular Ubuntu desktop have started once more.

FreeBSD 10.2 Release Candidate 2 Adds Better Hyper-V Support on Windows Server 2012

While not a GNU/Linux operating system, FreeBSD is an imperative open-source project, the most acclaimed BSD distribution on the market. Today, we announce the availability for download and testing of the second RC (Release Candidate) version of FreeBSD 10.2.

Debian-Based Clonezilla Live 2.4.2-29 Is Out with Partclone 0.2.81 and Lots of Bugfixes

On the first day of August 2015, Steven Shiau has released a new testing version of his popular Clonezilla Live CD, which can be used for disk cloning and imaging operations, version 2.4.2-29.

Arch Linux-Based BlackArch Penetration Testing Distro Now Using Linux Kernel 4.1 LTS

The development team behind the BlackArch project, a GNU/Linux distribution derived from Arch Linux and designed to be used for penetration testing and security analysis operations, released an updated installation media, BlackArch 2015.07.31.