NVIDIA Releases Open-Source GPU Kernel Modules
Submitted by Roy Schestowitz on Wednesday 11th of May 2022 09:07:06 PM
Filed under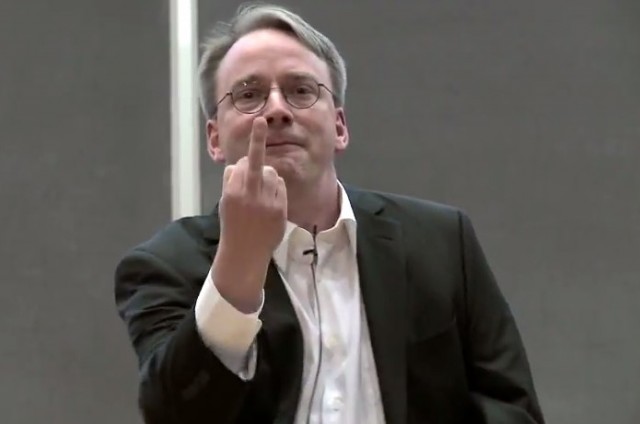 NVIDIA is now publishing Linux GPU kernel modules as open source with dual GPL/MIT license, starting with the R515 driver release. You can find the source code for these kernel modules in the NVIDIA Open GPU Kernel Modules repo on GitHub.

This release is a significant step toward improving the experience of using NVIDIA GPUs in Linux, for tighter integration with the OS and for developers to debug, integrate, and contribute back. For Linux distribution providers, the open-source modules increase ease of use. They also improve the out-of-the-box user experience to sign and distribute the NVIDIA GPU driver. Canonical and SUSE are able to immediately package the open kernel modules with Ubuntu and SUSE Linux Enterprise Distributions.

Developers can trace into code paths and see how kernel event scheduling is interacting with their workload for faster root cause debugging. In addition, enterprise software developers can now integrate the driver seamlessly into the customized Linux kernel configured for their project.

Today NVidia announced that they are releasing an open source kernel driver for their GPUs, so I want to share with you some background information and how this will impact Linux graphics and compute going forward.

One thing many people are not aware of is that Red Hat is the only Linux OS company who has a strong presence in the Linux compute and graphics engineering space. There are of course a lot of other people working in the space too, like engineers working for Intel, AMD and NVidia or people working for consultancy companies like Collabora or individual community members, but Red Hat as an OS integration company has been very active on trying to ensure we have a maintainable and shared upstream open source stack. This engineering presence is also what has allowed us to move important technologies forward, like getting hiDPI support for Linux some years ago, or working with NVidia to get glvnd implemented to remove a pain point for our users when it came to the NVidia driver and Mesa fighting over the OpenGL driver .so file. We see ourselves as the open source community's partner here, fighting to keep the linux graphics stack coherent and maintainable and as a partner for the hardware OEMs to work with when they need help pushing major new initiatives around GPUs for Linux forward. And as the only linux vendor with a significant engineering footprint in GPUs we have been working closely with NVidia for a couple of years now trying to help prepare the ground for NVidia moving to a model with an open source kernel driver. An effort that has now borne fruits in terms of todays announcement from NVidia about releasing an out of tree kernel driver for their GPU. People like Kevin Martin, the manager for our GPU technologies team, Ben Skeggs the maintainer of Nouveau and Dave Airlie, the upstream kernel maintainer for the graphics subsystem, Nouveau contributor Karol Herbst and our accelerator lead Tom Rix have all taken part in meetings, code reviews and discussions on how to make this happen with NVidia over the last Month. So let me talk a little about what this release means (and also what it doesn't mean) and what we hope to see come out of this long term.

NVIDIA today announced that they have started publishing their GPU kernel modules for Linux systems as open-source on GitHub as a first towards providing the community with an open NVIDIA graphics driver.

The open-source Linux GPU kernel modules have a dual GPL/MIT license and they will be available starting with the upcoming NVIDIA 515.x.x series of their proprietary graphics driver, which entered public beta testing today with an updated installer, updated RTD3 video memory utilization threshold, improved Vulkan support, updated NVIDIA X Server Settings, and other changes.

As you can expect, NVIDIA open-sourcing their Linux GPU kernel modules will open the door to new contributions from the Linux community to make the NVIDIA graphics driver usable on more systems and to provide users with an out-of-the-box user experience, with Canonical, Red Hat, and SUSE as the first Open Source companies to package the new open-source GPU kernel modules for their Ubuntu, Red Hat Enterprise Linux, and SUSE Linux Enterprise distributions.
»
Printer-friendly version

3270 reads

PDF version
More in Tux Machines
today's howtos

Fail2ban is a free and open-source IPS that helps administrators safeguard Linux servers against brute-force assaults. Python-based Fail2ban has filters for Apache2, SSH, FTP, etc. Fail2ban blocks the IP addresses of fraudulent login attempts. Fail2ban scans service log files (e.g. /var/log/auth.log) and bans IP addresses that reveal fraudulent login attempts, such as too many wrong passwords, seeking vulnerabilities, etc. Fail2ban supports iptables, ufw, and firewalld. Set up email alerts for blocked login attempts. In this guide, we'll install and configure Fail2ban to secure Ubuntu 22.04. This article provides fail2ban-client commands for administering Fail2ban service and prisons.

There's a lot of flexibility in how you install an application on Linux. It's partly up to the software's developer to decide how to deliver it to you. In many cases, there's more than one "right" way to install something.

/etc/hosts is a text file on a computer that maps hostnames to IP addresses. It is used for static name resolution, which is not updated automatically like the Domain Name System (DNS) records. /etc/hosts are usually the first file checked when resolving a domain name, so it can be used to block websites or redirect users to different websites.

Accessibility in Fedora Workstation

The first concerted effort to support accessibility under Linux was undertaken by Sun Microsystems when they decided to use GNOME for Solaris. Sun put together a team focused on building the pieces to make GNOME 2 fully accessible and worked with hardware makers to make sure things like Braille devices worked well. I even heard claims that GNOME and Linux had the best accessibility of any operating system for a while due to this effort. As Sun started struggling and got acquired by Oracle this accessibility effort eventually trailed off with the community trying to pick up the slack afterwards. Especially engineers from Igalia were quite active for a while trying to keep the accessibility support working well. But over the years we definitely lost a bit of focus on this and we know that various parts of GNOME 3 for instance aren't great in terms of accessibility. So at Red Hat we have had a lot of focus over the last few years trying to ensure we are mindful about diversity and inclusion when hiring, trying to ensure that we don't accidentally pre-select against underrepresented groups based on for instance gender or ethnicity. But one area we realized we hadn't given so much focus recently was around technologies that allowed people with various disabilities to make use of our software. Thus I am very happy to announce that Red Hat has just hired Lukas Tyrychtr, who is a blind software engineer, to lead our effort in making sure Red Hat Enterprise Linux and Fedora Workstation has excellent accessibility support!

Android Leftovers

Raspberry Pi Zero Prints Giant Pictures with Thermal Receipt Printer

It's no secret that thermal receipt printers can print much more than receipts, but this Raspberry Pi project, created by a maker known as -PJFry- on Reddit, has taken the idea to a new extreme. With the help of a Raspberry Pi Zero, they've coded an application to print huge, poster-sized images (opens in new tab) one strip at a time on their thermal printer. Inspiration for this project came from similar online projects where users print large-scale images using regular printers or thermal printers like the one used in this project. In this case, however, -PJFry- coded the project application from scratch to work on the Pi Zero. It works by taking an image and breaking it into pieces that fit across the width of the receipt printer and printing it one strip at a time. Then, these strips can be lined up to create a full-sized image. It is the only microelectronics project we can find that -PJFry- has shared, but it's clear they have a great understanding of our favorite SBC to craft something this creative from scratch. According to -PJFry-, the project wasn't created for efficiency but more for fun as a proof of concept. The result is exciting and provides an artistic take on the Raspberry Pi's potential.