Quark 20.04 review
Submitted by Rianne Schestowitz on Friday 26th of February 2021 08:21:20 AM
Filed under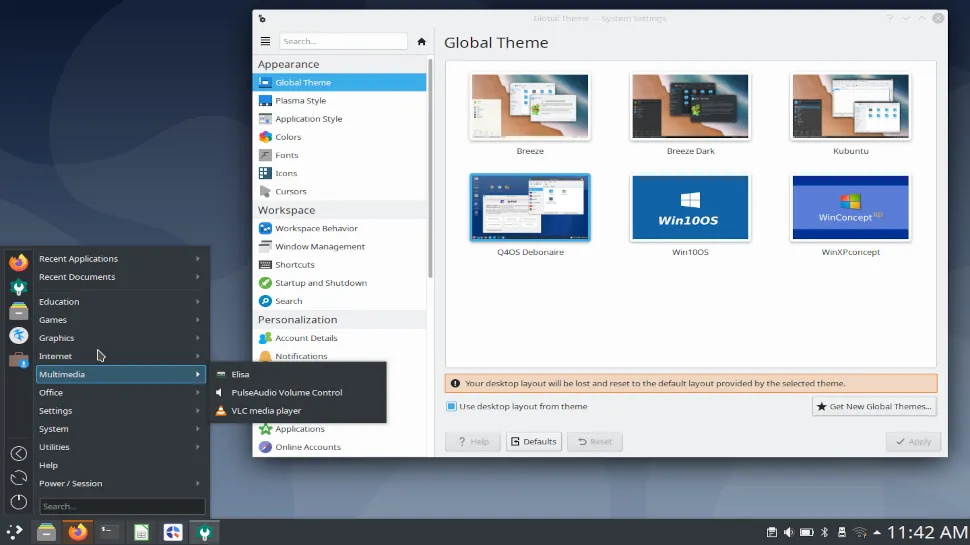 Quark is a fairly new project and this is its first stable release. We don't usually review such young projects, but we were lured in by its polished Windows 10 desktop replica.
In a nutshell, think of Quark as Q4OS working on top of Ubuntu LTS, or more accurately Kubuntu. The developers tell us that their objective with Quark is to bring Q4OS goodness to Ubuntu users. Because Q4OS is based on Debian, it didn't take the developers much effort to compile the Q4OS tools for Ubuntu.
»
Printer-friendly version

1700 reads

PDF version
More in Tux Machines
today's leftovers

Linux 5.11.13, 5.10.29, 5.4.111, 4.19.186, 4.14.230, 4.9.266, and 4.4.266

Get involved with Mageia, become a Packager

With Mageia 8 just released and development for Mageia 9 getting underway in Cauldron, the unstable branch of Mageia, now is a great time to get involved with packaging. We are starting to look at the features that we want to include for Mageia 9, and as it is so early in the development cycle, now is the time for major developments, or big updates to key pieces of software. This is a great time to join the project as you can propose features you would like to see, help to implement large changes or see how a distribution evolves through development, stabilisation and then is released. If there is an application that you are interested in, if you want to help maintain part of the distribution, or if you want to learn something new, there are many opportunities to do so with the packaging team.

Google does not want you to tell your players about your donation page

I recently updated Pixel Wheels banner image on Google Play. That triggered a review of the game: shortly after the update I received a message telling me Pixel Wheels was "not compliant with Google Play Policies". What nefarious activity does the game engage in? Sneak on users? Mine bitcoins? [...] Meanwhile you can still get the game from F-Droid or itch.io, since they do not have a problem with a link to a donation page.