liveslak-1.4.0 and new ISO images are available
Submitted by Rianne Schestowitz on Tuesday 26th of October 2021 05:20:18 PM
Filed under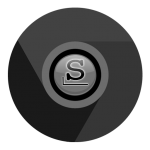 It's that time again for a fresh batch of ISOs for Slackware Live Edition.
The ISO files are based on Slackware-current of "Sat Oct 23 18:57:30 UTC 2021" and using the liveslak-1.4.0 scripts.
The Slackware-current snapshot on which the Live ISOs are based contains a Linux 5.14.14 kernel.
This is not yet the pre-emptive variant of 5.14.14 which you can find in "./testing" inside today's Slackware-current mirrors. However, you can use liveslak's "upslak.sh" script to easily upgrade the kernel on your persistent USB Live if you want.
It'll be interesting to see how it improves real-time performance on the DAW Live platform.
»
Printer-friendly version

2357 reads

PDF version
More in Tux Machines
Android Leftovers

Programming Leftovers

8 Best Free and Open Source Survey Tools

Surveys are one of the most effective tools for obtaining customer feedback. However, creating and distributing them can be very challenging. Without the right software, you can spend days, even weeks, trying to create a perfect survey. And even then the quality and formatting of the survey may fall short of industry standards. You may therefore need a survey creation tool that can help set up an effective feedback loop. The software featured here lets you build fully-customizable surveys, forms and quizzes. Here's our verdict captured in a legendary LinuxLinks chart. Only free and open source software is included. Each application can be self-hosted on your own server.

Open Source developments in Bratislava

The City of Bratislava is currently building a whole new ecosystem of open source digital services under the leadership of its CIO Petra Dzurovčinová. These services will be tested in Bratislava and then ate planned to be expanded to other cities in Slovakia with a goal of limiting the existing vendor lock-in and improving public services for the residents.

According to Petra, choosing open source solutions for the digital transformation of the city is based not only on the long-term economic incentive, but more importantly, on the quality of services to be provided for the citizens. The digitisation team in Bratislava took on the task by first identifying and understanding the needs of the citizens through iterative processes involving interviews, co-creation and cooperating with other cities. A large part of the work has been done internally in the conceptualisation phase to steer the next steps of developing technological solutions and ensure achieving the planned objectives.