LibreOffice 6.1 "Fresh" Arrived with iconic changes! A Quick Look.
Submitted by arindam1989 on Thursday 9th of August 2018 04:08:02 AM
Filed under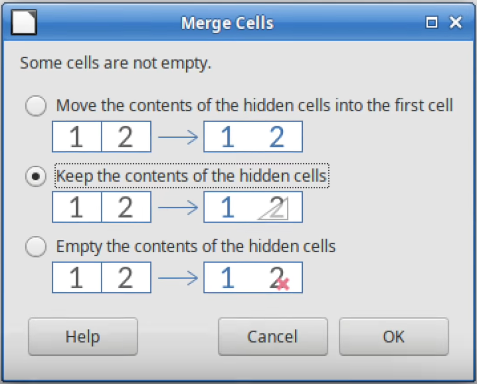 A spotlight on fresh LibreOffice 6.1 which arrived recently.
LibreOffice 6.1 released with major changes that impacts day-to-day working of users. A highlights of the changes follows.
»
Printer-friendly version

2777 reads

PDF version
More in Tux Machines
Proprietary Software: Deaths, Rentals and Back Doors

today's leftovers

We've all heard anecdotes or stereotypes of "die hard Mac users", or "Linux zealots." Stories of people who strongly identify with the computers they use (aka "I am a Mac user"). But how often do people really identify with the Operating System they use the most on their computer? I recently conducted a survey as part of study on how Operating Systems impact our happiness. Responses were submitted from 2,259 computer users -- using a broad range of Operating Systems -- primarily from "pro user" communities (not a random cross-section of the populace). [...] The results for Android users were surprisingly similar to iOS users. Android users more often identified with their mobile platform (55.7%) than iOS users with theirs (54%). Based on the sample size, it seems entirely possible that the margin of error here would put the two platforms as nearly identical in these terms.

There are instances when you need to download quite a bulk of pictures at once. Be it for project work, or photos of something that you love. In any case, downloading many photos one by one is great pain, and extremely time-consuming. Another option could be to download an already compiled album, but honestly, there are not a whole lot of albums available to download on every occasion. Any easy solution? We have a solution to offer here: a bulk image downloader, RipMe.

When designers put their heart and soul into making super-fast, easy-to-use software to help take Internet of Things (IoT) apps to the next level, installation of that software needs to meet the same high standards. ObjectBox is a database and synchronisation solution for rapid, efficient edge computing for mobile and IoT devices. Rather than each device sending all its data back to a cloud/server, ObjectBox enables data storage and processing within the device. Developers get simplicity and ease of implementation with native language APIs instead of SQL. Users can use data on edge devices faster with fewer resources. Markus Junginger, CTO and co-founder of ObjectBox explains, "Moving decision making to the edge means faster response rates, less traffic to the cloud, and lower costs. We built an edge database with a minimal device footprint of just 1 MB for high on-device performance." ObjectBox also synchronises data between devices and servers/the cloud for an 'always-on' feeling and improved data reliability. With ObjectBox, an application always works – whether the device is online or offline.

Servers: SysAdmins, Public 'Clouds' and Cautionary Tales

If we could answer that question with a simple "yes" or "no," this would not be much of a story. Reality is a little more nuanced, though. An accurate answer begins with one of "Yes, but…" or "No, but…"—and the answer depends on who you ask, among other important variables, including industry, company size, and so forth. On the "yes" front, IT job descriptions don't typically buck the "degree required" assumption, sysadmin roles included. This fact is perhaps especially true in the corporate business world across a wide range of sectors, and it isn't limited to large companies, either. Consider a recent opening posted on the jobs site Indeed.com for an IT system administrator position at Crest Foods, a 650-person food manufacturing company in Ashton, Ill. The description includes plenty of familiar requirements for a sysadmin. The first bullet point under "Desired Education & Experience" reads: "Bachelor's degree in computer science, networking, IT, or relevant field." "Generally, systems administrators will have [degrees] from four-year universities," says Jim Johnson, district president at the recruiting firm Robert Half Technology. While some employers don't specify a particular degree field, Johnson notes the bachelor's in computer information systems (CIS) as a good fit for the sysadmin field and overlapping IT roles. That said, Johnson also points out that there are other options out there for people that don't pursue a traditional degree path. That's especially true given the growth of online education and training, as well as in-person opportunities such as technical schools. "There are [sysadmins] with computer systems professional or computer operator certificates from technical or online schools," Johnson says. Moreover, a potential employer's "desired" educational background can be just that: An ideal scenario, but not a dealbreaker. This fact can be true even if a degree is listed as "required," perhaps especially in markets with a tight supply of qualified candidates. If you've got the technical chops, a degree might become much more optional than a job description might lead you to believe.

In addition to this, there are some "special" moments, such as Thanksgiving and the nearby days that, by now, have become a widespread event even beyond the countries where they used to be celebrated. Probably, in the data-centers in areas where those festivities are celebrated (or at least where the capitalistic part of the celebration is celebrated), the load reaches the annual peak, due to the e-commerce websites. To make the situation even worst, many Cloud customers are rewriting and improving their applications, making them more cloud-native. Now, you'll wonder how cloud-native applications can make things worse? The reason is very simple: the cloud-native applications scale. This means that during the off-peak season the applications will drastically reduce their footprint, creating the false feeling of resource abundancy. This situation creates some problems, in my opinion. First of all, since it's very hard for the Public Cloud provider to estimate the load - and in the future, it will be even harder - we will have to live with frequent resource exhaustion in public clouds, which will make a single-cloud single-region application fragile. This will be true, not even considering the economic aspect of the problem. There will be situations where it will not be economically convenient for the Cloud Provider to provision enough resources to manage the peaks since the additional provisioning cost would not be repaid during the short periods those resources will be used.

Our legacy Linode Manager will be decommissioned on January 31, 2020. After that time, you will be automatically redirected to the Cloud Manager when logging in to manage your infrastructure on Linode.

Wine/CodeWeavers and Games