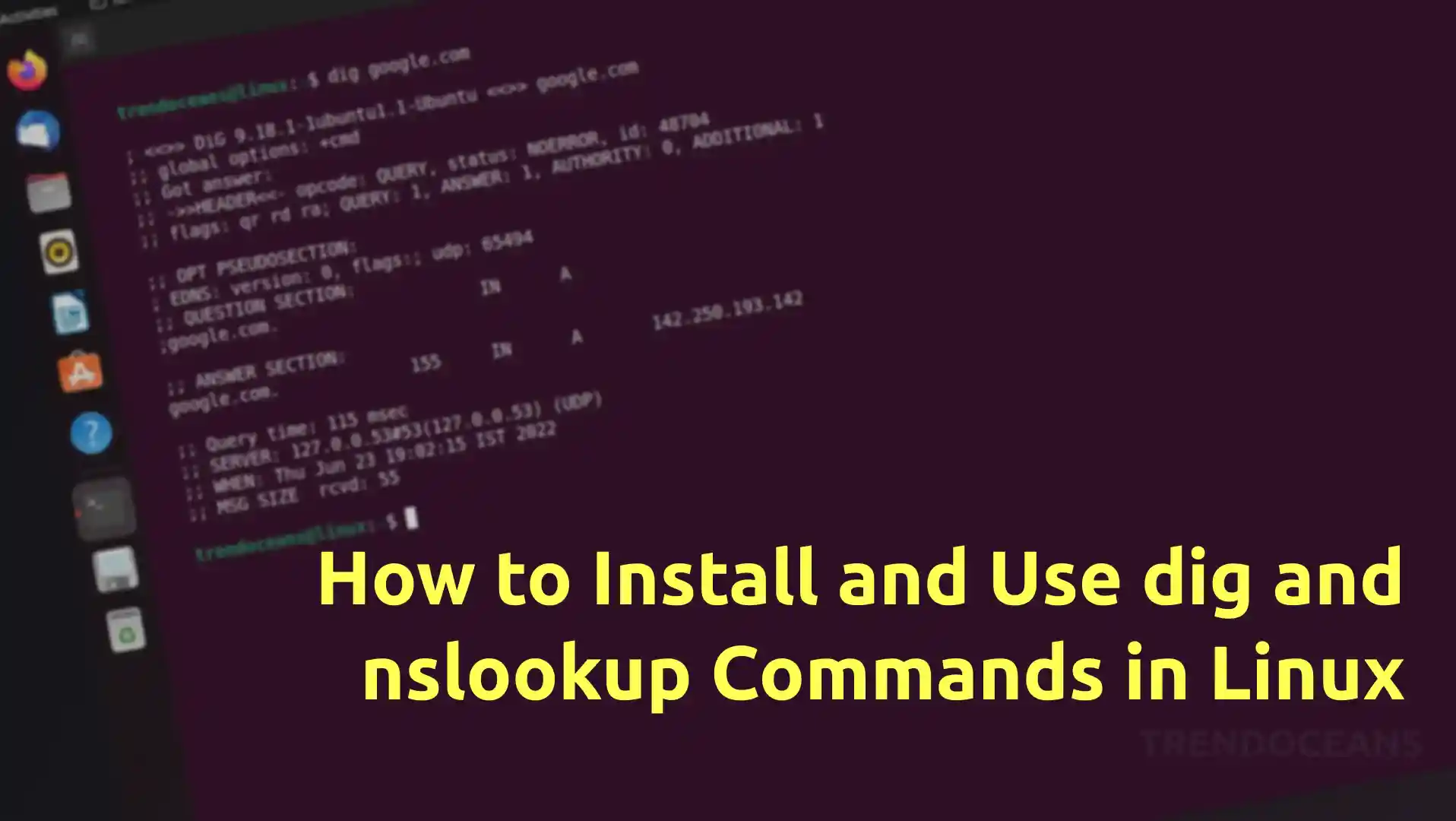 The dig and nslookup are network administration command-line tools. They are both helpful for network troubleshooting and gathering information related to Domain Name Server (DNS).
The "Domain Information Groper" (dig) command is an essential tool for gathering information or interrogating the DNS name servers to troubleshoot DNS issues.
The "Name Server Lookup" (nslookup) command is a network administration command-line tool for querying and obtaining crucial mapping information between a domain name and an IP address.
[2]