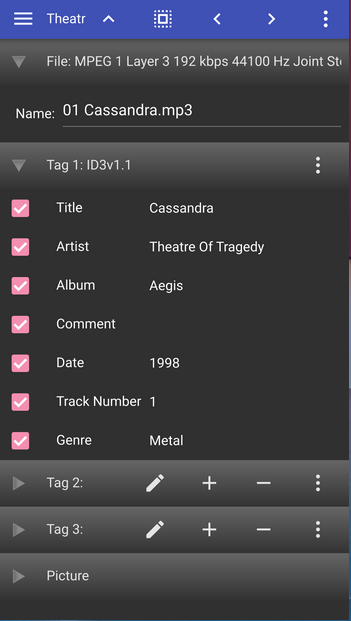 Kid3 is a handy but powerful music tagging program which lets you edit the ID3 tags and similar formats on MP3 and other music files.
This month is has moved to be hosted by KDE and has made its first release as a KDE app. The release note says:
"Besides bug fixes, this release provides usability improvements, additional keyboard shortcuts and user action scripts. Special thanks go to various people at KDE, who translated the user interface and the handbook to new languages."
Kid3 is available in for Linux, Windows, Mac and Android. You can download from the website or through your distro and the stores Chocolatey, Homebrew and F-droid.
[2]