LMDE 2 "Betsy" Cinnamon released!
Submitted by Roy Schestowitz on Saturday 11th of April 2015 02:03:27 AM
Filed under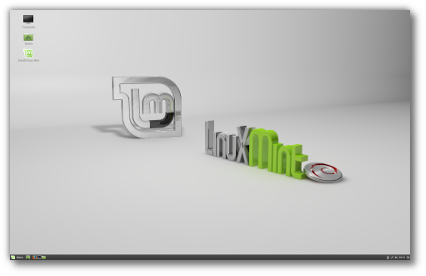 LMDE (Linux Mint Debian Edition) is a very exciting distribution, targeted at experienced users, which provides the same environment as Linux Mint but uses Debian as its package base, instead of Ubuntu.
LMDE is less mainstream than Linux Mint, it has a much smaller user base, it is not compatible with PPAs, and it lacks a few features. That makes it a bit harder to use and harder to find help for, so it is not recommended for novice users.
»
Printer-friendly version

40074 reads

PDF version
More in Tux Machines
Devices/Embedded: Arduino and More

Wine 5.20 Released

The Wine development release 5.20 is now available.

What's new in this release (see below for details):
  - More work on the DSS cryptographic provider.
  - A number of fixes for windowless RichEdit.
  - Support for FLS callbacks.
  - Window resizing in the new console host.
  - Various bug fixes.

The source is available from the following locations:

  https://dl.winehq.org/wine/source/5.x/wine-5.20.tar.xz
  http://mirrors.ibiblio.org/wine/source/5.x/wine-5.20.tar.xz

Binary packages for various distributions will be available from:

  https://www.winehq.org/download

You will find documentation on https://www.winehq.org/documentation

You can also get the current source directly from the git
repository. Check https://www.winehq.org/git for details.

Wine is available thanks to the work of many people. See the file
AUTHORS in the distribution for the complete list.


Also: Wine 5.20 Released With Various Improvements For Running Windows Software On Linux

PostmarketOS update brings HDMI support for the PinePhone and PineTab

When the PinePhone postmarketOS Community Edition smartphone began shipping to customers in September it came with a version of the operating system with one important feature missing: HDMI output. So when my phone arrived a few weeks ago I was able to spend some time familiarizing myself with the operating system and I could plug in the included Convergence Dock to use USB accessories including a keyboard, mouse, and storage. But I wasn't able to connect an external display. Now I can.

today's howtos