Canonical Has Yet To Land X.Org Server 1.16 For Ubuntu 14.10
Submitted by Rianne Schestowitz on Saturday 30th of August 2014 07:09:24 PM
Filed under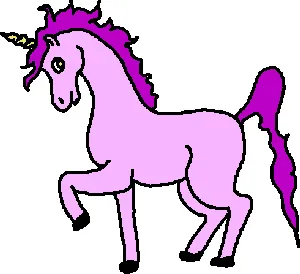 The Canonical X PPA offers the "X staging" packages with the new package versions providing the support. Besides the upgraded xserver package there's also version bumps to xserver-xorg-input-evdev, xserver-xorg-video-ati, xserver-xorg-video-intel, and xserver-xorg-video-nouveau that are built against the X.Org Server 1.16 ABI. Those wishing to upgrade to the X.Org Server 1.16 code can run sudo apt-add-repository ppa:canonical-x/x-staging; sudo apt-get update; sudo apt-get dist-upgrade for trying out these packages on Ubuntu 14.10 Utopic. Canonical sadly hasn't done any updates to these packages since the end of July per the Launchpad package details.
More in Tux Machines
Q4OS 1.6, Orion

The significant Q4OS 1.6 'Orion' release receives the most recent Trinity R14.0.3 stable version. Trinity R14.0.3 is the third maintenance release of the R14 series, it is intended to promptly bring bug fixes to users, while preserving overall stability. The complete list and release notes you will find on the Trinity desktop environment website. New Q4OS 1.6 release includes set of new features and fixes. The default desktop look has been slightly changed, Q4OS 'Bourbon' start menu and taskbar has been polished a bit and has got a few enhancements, for example the icons size varies proportionally to the system panel. Native Desktop profiler tool has got new, optimized 'software to install' list.

Learning More About Explicit Fencing & Android's Sync Framework

With the sync validation framework leaving the staging area in Linux 4.9 and other work going on around the Android sync framework and explicit fencing, this functionality is becoming a reality that ultimately benefits the Linux desktop. Collabora developer Gustavo Padovan presented at this week's LinuxCon 2016 conference about explicit fencing support in the mainline kernel with a "new era of graphics."

Ubuntu Leftovers

Leftovers: Software Development

On the technical side, this seems to be one of the most stable pieces of software I ever wrote. It never crashed or otherwise failed since I started running it, and fortunately I also didn't have to update the HTML parsing code yet because of website changes. It's written in Haskell, using the Scotty web framework, Cereal serialization library for storing the history of the past articles, http-conduit for fetching the websites, and html-conduit for parsing the HTML. Overall a very pleasant experience, thanks to the language being very convenient to write and preventing most silly mistakes at compile-time, and the high quality of the libraries.

Martin Blanchard put together a new "quick highlight" plugin for Builder this last week. It was a great example of how to submit a new feature, so I just wanted to highlight it here. Post to bugzilla, attach a patch, and we will review quickly and help with any additional integration that might be necessary.