A New AMD Catalyst Linux Driver Unofficially Surfaces
Submitted by Rianne Schestowitz on Saturday 30th of August 2014 08:00:28 AM
Filed under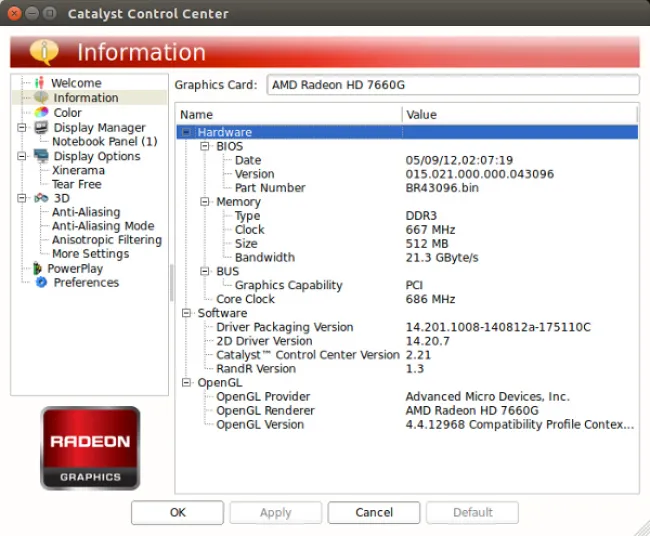 A German web-site is hosting a yet to be officially released Catalyst Linux driver.
As pointed out in our forums there is a new Catalyst Linux driver version that's being hosted by Computerbase.de. This driver is marked Catalyst 14.201.1008 and was uploaded today for Linux along with Windows.
While this driver should work for any supported hardware (Radeon HD 5000 series and newer), it's labeled amd-catalyst-desktop-apu-linux-x86-x86-64-14.201.1008.zip. The driver version number is higher than the previous publicly released Catalyst Linux build available from AMD's web-site.
More in Tux Machines
Make Your Own Wireless Printer With A Raspberry Pi

Wireless technology is perhaps the best improvement to home printing for years. Fewer cables, flexibility about where you can put your printer – it's win-win. Unless you have an older printer.

Ubuntu Kylin 14.10 (Utopic Unicorn) Consolidates Its Position in China

Ubuntu Kylin 14.10 (Utopic Unicorn), a Chinese Linux distribution based on Ubuntu and developed in collaboration with Canonical, is looking to expand its user-base in China with this new release.

MSI X99S SLI PLUS On Linux

For Intel Core i7 5960X Haswell-E Linux testing I originally bought an MSI X99S SLI PLUS motherboard as it was one of the most interesting, lowest-priced boards available at the time of the Intel X99 chipset debut. While I initially ran into some problems, those issues have now been confirmed to be isolated, and with a replacement X99S SLI PLUS motherboard I have been stressing it constantly for the past few weeks on Fedora and Ubuntu. The X99S SLI PLUS has now proven itself to be a reliable motherboard that's still among the least expensive X99 ATX motherboards on the market.

Is the Tizen Samsung Z Alive and running Tizen 2.3 SM-Z910F ? #TDS14SH

At the Tizen Developer Summit 2014 Shanghai, Samsung were showing off the Gear S, and also the Samsung Z Smartphone. Taking a further glimpse at the settings we can see that it is listed as running Tizen 2.3, which recently saw the release of the Tizen 2.3 Beta SDK. As a recap, the Samsung Z was the Tizen flagship Smartphone that Samsung were due to release at the Tizen developer summit in Russia, but cancelled the launch with only 48 hours to spare.