Did Red Hat's CTO Walk – Or Was He Pushed?
Submitted by Rianne Schestowitz on Friday 29th of August 2014 07:24:51 PM
Filed under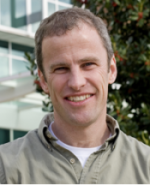 He went on to say that some within Red Hat speculate that tensions between Stevens and Paul Cormier, Red Hat's president of products and technologies, might be responsible, although there doesn't appear to have been any current argument between the two. Cormier will take over Stevens' duties until a replacement is found.
Vaughan-Nichols also said that others at Red Hat had opined that Stevens might've left because he'd risen as high as he could within the company and with no new advancement opportunities open to him, he'd decided to move on. If this was the case, why did he leave so abruptly?
Stevens had been at Red Hat for nearly ten years. If he was leaving merely because "I've done all I can here and it's time to seek my fortune elsewhere," we'd expect him to work out some kind of notice and stay on the job long enough for Red Hat to find a suitable replacement. Turning in a resignation that's effective immediately is not the ideal way to walk out the door for the last time. It smells of burning bridges.
More in Tux Machines
Ubuntu Kylin 15.10 Beta 1 Is Out with Updated Software Center, Linux Kernel 4.1 LTS

As part of the release of Ubuntu 15.10 (Wily Werewolf) Beta 1 for opt-in flavors, the Ubuntu Kylin team had the pleasure of announcing the immediate availability for download and testing of the first Beta build of the upcoming Ubuntu Kylin 15.10 distro. Also: Kubuntu Wily Beta 1

Leftovers: Ubuntu

Croatian policy encourages open source adoption

Earlier this year, Croatian political party Sustainable Development of Croatia (ORaH) published a new policy that encourages the government to pursue open source solutions, addresses the dangers of vendor lock-in, and insists on open document standards. Best of all, they did it the open source way.

Is Office 365 cheaper than OpenOffice and open source?

Indeed, Microsoft's marketing team published a press release recently saying Office 365 is about 80% cheaper compared to the open source office suite, OpenOffice - with the figures stemming from reports in Italy and the City Council of Pesaro. The Redmond giant claims that to roll out Open Office, Pesaro incurred a one off cost of about €300,000 and had lots of problems with document formatting. But equally how would you convince a public sector organisation to migrate to your cloud services instead of using 'expensive' open source software? The obvious way would be to present a case study from a similar organisation together with a well written report commissioned to an "independent" consultancy firm. At this point your future customer has all the data and justifications required to sign on the dotted line. And some journalists are now presenting this case as fact of Microsoft Office 365 being 80% more economical than open source alternatives. I would argue that this is an isolated case and the PR efforts by big technology vendors, like many other methods, are being used to trick private and public organisations into signing contracts based on data or claims that may be not completely true.