Did Red Hat's CTO Walk – Or Was He Pushed?
Submitted by Rianne Schestowitz on Friday 29th of August 2014 07:24:51 PM
Filed under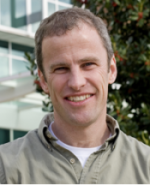 He went on to say that some within Red Hat speculate that tensions between Stevens and Paul Cormier, Red Hat's president of products and technologies, might be responsible, although there doesn't appear to have been any current argument between the two. Cormier will take over Stevens' duties until a replacement is found.
Vaughan-Nichols also said that others at Red Hat had opined that Stevens might've left because he'd risen as high as he could within the company and with no new advancement opportunities open to him, he'd decided to move on. If this was the case, why did he leave so abruptly?
Stevens had been at Red Hat for nearly ten years. If he was leaving merely because "I've done all I can here and it's time to seek my fortune elsewhere," we'd expect him to work out some kind of notice and stay on the job long enough for Red Hat to find a suitable replacement. Turning in a resignation that's effective immediately is not the ideal way to walk out the door for the last time. It smells of burning bridges.
More in Tux Machines
This is the world's most stunning new Android phone – and it'll only cost you $5,000

While there's no question that the iPhone 6 and iPhone 6 Plus are beautiful smartphones, some might argue that Apple's 2012 iPhone 5 and last year's iPhone 5s feature an overall look that is more sleek and sophisticated. Now, imagine that sophisticated design was given harder lines, darker tones and a 5-inch full HD display, and it was built out of titanium and 18k gold instead of aluminum.

Ubuntu GNOME 15.04 Alpha 1 Prepares for GNOME 3.14, Go Forth and Test

The Ubuntu GNOME developers have released the first version of the 15.04 branch for their Linux distribution and it looks like this operating system is also going through some interesting changes, just like Ubuntu, although not on the same scale.

FSF's High Priority Project List Now Has A Committee

The Free Software Foundation has now built up a committee to review their "High Priority Projects" list and they're looking for more feedback from the community. Nearly ten years ago is when the Free Software Foundation began listing what they viewed as the High Priority Free Software Projects in a list. This list has over time contained some definite high-priority projects related to freeing Java and Adobe PDF support and open graphics drivers to some more obscure projects of high priority like a free version of Oracle Forms, a replacement to OpenDWG libraries for CAD files, automatic transcription software, etc. I've personally called out many of the FSF HPP for what they're worth with my thoughts over the years.

Latest Calibre eBook Reader and Converter Now Support Latest Kobo Firmware

The Calibre eBook reader, editor, and library management software has just reached version 2.13 and the developer has added an important driver and made quite a few fixes and improvements.