Did Red Hat's CTO Walk – Or Was He Pushed?
Submitted by Rianne Schestowitz on Friday 29th of August 2014 07:24:51 PM
Filed under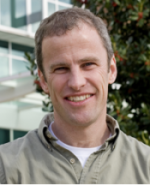 He went on to say that some within Red Hat speculate that tensions between Stevens and Paul Cormier, Red Hat's president of products and technologies, might be responsible, although there doesn't appear to have been any current argument between the two. Cormier will take over Stevens' duties until a replacement is found.
Vaughan-Nichols also said that others at Red Hat had opined that Stevens might've left because he'd risen as high as he could within the company and with no new advancement opportunities open to him, he'd decided to move on. If this was the case, why did he leave so abruptly?
Stevens had been at Red Hat for nearly ten years. If he was leaving merely because "I've done all I can here and it's time to seek my fortune elsewhere," we'd expect him to work out some kind of notice and stay on the job long enough for Red Hat to find a suitable replacement. Turning in a resignation that's effective immediately is not the ideal way to walk out the door for the last time. It smells of burning bridges.
More in Tux Machines
Android/Google Leftovers

Linux 4.9 will see SW_SYNC support leaving the staging area. SW_SYNC provides the sync validation framework with a sync driver that uses a 32-bit counter for coordinating synchronization. This synchronization driver is used in cases where there is no hardware synchronization support. Of course, we're talking about in the graphics context for synchronizing rendering.

Android's release schedule has historically been all over the place, but for the last few years we've gotten roughly one major release per year, occasionally punctuated with medium-sized maintenance releases, minor feature updates, and monthly security patches. Now, the latest of Google's blog posts about the Android Nougat release suggests things will become more predictable in the future.

Google is starting to roll out the latest version of Android. If you have a Nexus device, you can grab the update now. While many of the biggest improvements — like longer battery life, better security updates and VR-ready features — won't be immediately obvious once you get the update, there are still plenty of new features to get excited about. From new emoji and data-saving superpowers to more customization features than ever before, here's a look at our 10 favorite features in Android Nougat.

Google is making some sweeping changes in the way Chrome, Chrome OS and Android handle apps and applications. The company has announced that it is moving away from the app platform on its Chrome browser for all platforms aside from Chromebooks. Beginning in late 2016, you will require a Chromebook to be able to download new Chrome apps, although existing apps will be usable and developers can still release updates. Meanwhile, many Chrome OS users are beginning to use Android apps on the platform. Android apps arrived on Chromebooks in a heavy-handed way in June, but the developer channel was still buggy. Now, a new implementation has entered the beta channel with some much needed stability.

3 open source alternatives to Office 365

It can be hard to get away from working and collaborating on the web. Doing that is incredibly convenient: as long as you have an internet connection, you can easily work and share from just about anywhere, on just about any device. The main problem with most web-based office suites—like Google Drive, Zoho Office, and Office365—is that they're closed source. Your data also exists at the whim of large corporations. I'm sure you've heard numerous stories of, say, Google locking or removing accounts without warning. If that happens to you, you lose what's yours. So what's an open source advocate who wants to work with web applications to do? You turn to an open source alternative, of course. Let's take a look at three of them.

Hackable voice-controlled speaker and IoT controller hits KS

SeedStudio's hackable, $49 and up "ReSpeaker" speaker system runs OpenWrt on a Mediatek MT7688 and offers voice control over home appliances. The ReSpeaker went live on Kickstarter today and has already reached 95 percent of its $40,000 funding goal with 29 days remaining. The device is billed by SeedStudio as an "open source, modular voice interface that allows us to hack things around us, just using our voices." While it can be used as an Internet media player or a voice-activated IoT hub — especially when integrated with Seeed's Wio Link IoT board — it's designed to be paired with individual devices. For example, the campaign's video shows the ReSpeaker being tucked inside a teddy bear or toy robot, or attached to plant, enabling voice control and voice synthesis. Yes, the plant actually asks to be watered.

Security News

Kaspersky Labs has finished building its eponymously-named operating system after four years of quiet development. Little information about the OS has made it onto the English-speaking side of the internet. Kaspersky Labs Russia told Vulture South to wait a few weeks for the English press release for information. What we do know is that in 2012 ebullient Kaspersky Lab chief executive officer Eugene Kaspersky described the OS as a ground-up build to help protect industrial control systems.

It's not based on Linux. It's using the Dart scripting language. It's a command line only experience at the moment. You can navigate using a built in shell environment.

The FBI is investigating cyber intrusions targeting reporters of the New York Times and is looking into whether Russian intelligence agencies are responsible for the acts, a US official said Tuesday. The cyberattacks are believed to have targeted individual reporters, but investigators don't believe the newspaper's entire network was compromised, according to the official, who was briefed on the investigation but was not authorized to discuss the matter by name and spoke on condition of anonymity.