Did Red Hat's CTO Walk – Or Was He Pushed?
Submitted by Rianne Schestowitz on Friday 29th of August 2014 07:24:51 PM
Filed under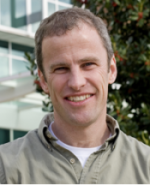 He went on to say that some within Red Hat speculate that tensions between Stevens and Paul Cormier, Red Hat's president of products and technologies, might be responsible, although there doesn't appear to have been any current argument between the two. Cormier will take over Stevens' duties until a replacement is found.
Vaughan-Nichols also said that others at Red Hat had opined that Stevens might've left because he'd risen as high as he could within the company and with no new advancement opportunities open to him, he'd decided to move on. If this was the case, why did he leave so abruptly?
Stevens had been at Red Hat for nearly ten years. If he was leaving merely because "I've done all I can here and it's time to seek my fortune elsewhere," we'd expect him to work out some kind of notice and stay on the job long enough for Red Hat to find a suitable replacement. Turning in a resignation that's effective immediately is not the ideal way to walk out the door for the last time. It smells of burning bridges.
More in Tux Machines
Tanglu 3.0 Alpha Out Now Based on Debian 8 Jessie, Offers GNOME 3.16 and KDE Plasma 5

Matthias Klumpp announced today, April 18, the immediate availability for download and testing of the first Alpha version of the upcoming Tanglu 3 Linux operating system.

EXT4 In Linux 4.1 Adds File-System Level Encryption

The EXT4 file-system updates for the Linux 4.1 kernel have been sent in and it features the file-system-level encryption support. Earlier this month we wrote about the newly-published patches for EXT4 encryption support coming out of Google and intended to land in the next major release of Android. Those patches for file-system-level encryption will now be landing upstream with the Linux 4.1 kernel update. Besides this native encryption support for EXT4, the rest of the updates for this merge window pull request equate to mainly fixes. More details via the pull request itself.

Manjaro Linux 0.8.13 Pre1 Released for Testing with KDE Plasma 5.2.2 and Xfce 4.12

The Manjaro development team announced that the first Preview release of the upcoming Manjaro Linux 0.8.13 operating system is now available for download in Xfce and KDE Live CD flavors.