Did Red Hat's CTO Walk – Or Was He Pushed?
Submitted by Rianne Schestowitz on Friday 29th of August 2014 07:24:51 PM
Filed under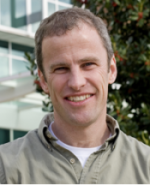 He went on to say that some within Red Hat speculate that tensions between Stevens and Paul Cormier, Red Hat's president of products and technologies, might be responsible, although there doesn't appear to have been any current argument between the two. Cormier will take over Stevens' duties until a replacement is found.
Vaughan-Nichols also said that others at Red Hat had opined that Stevens might've left because he'd risen as high as he could within the company and with no new advancement opportunities open to him, he'd decided to move on. If this was the case, why did he leave so abruptly?
Stevens had been at Red Hat for nearly ten years. If he was leaving merely because "I've done all I can here and it's time to seek my fortune elsewhere," we'd expect him to work out some kind of notice and stay on the job long enough for Red Hat to find a suitable replacement. Turning in a resignation that's effective immediately is not the ideal way to walk out the door for the last time. It smells of burning bridges.
More in Tux Machines
today's howtos

Leftovers: Gaming

Even though we still haven't found out what game we teamed up with Feral Interactive to do a competition for, they have unleashed a new radar blip for a new Linux port.

I'm going to be honest, I've never even heard of this game before, but multitude of awards speak for how good it is. We are getting a revamped version with more content, and going by the trailer we really are in for a treat. The visuals are beautiful, and it looks amazingly action-packed. I can't wait to give this a crack!

Steam Machines could be the PC that time passed by. These small computers, designed for streaming games in your living room, were intended as an alternative platform for gamers during the dark years of Windows 8. But what actually happened—or rather, didn't happen—with Steam Machines makes their future uncertain.

Pro tip: Find tons of open-source Android software with F-Droid

If you're looking for truly open-source software for the Android platform, you don't have to do a ton of searching or check through licenses from within the Google Play Store. All you have to do is download a simple tool called F-Droid. With this tool, you can download and install apps (from quite a large listing) as easily as you can from the Google Play Store. You won't, however, find F-Droid in the Google Play Store. Instead, you have to download the .apk file and install it manually. Once it's installed, the rest is just a matter of searching for an app and tapping to install.

Librem 15 Linux Laptop Set To Close At Around $400k USD

The manufacturing goal was $250k USD and thanks to the extension they're now set to close the campaign at the end of today at around $400k. With the extra funds, they're planning to add hardware kill switches for the microphone/camera and for all RF/WiFI/Bluetooth adapters. Those behind the project are also looking at replacing the HDMI port with two mini Thunderbolt ports.