Did Red Hat's CTO Walk – Or Was He Pushed?
Submitted by Rianne Schestowitz on Friday 29th of August 2014 07:24:51 PM
Filed under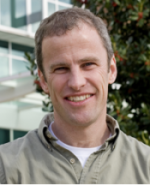 He went on to say that some within Red Hat speculate that tensions between Stevens and Paul Cormier, Red Hat's president of products and technologies, might be responsible, although there doesn't appear to have been any current argument between the two. Cormier will take over Stevens' duties until a replacement is found.
Vaughan-Nichols also said that others at Red Hat had opined that Stevens might've left because he'd risen as high as he could within the company and with no new advancement opportunities open to him, he'd decided to move on. If this was the case, why did he leave so abruptly?
Stevens had been at Red Hat for nearly ten years. If he was leaving merely because "I've done all I can here and it's time to seek my fortune elsewhere," we'd expect him to work out some kind of notice and stay on the job long enough for Red Hat to find a suitable replacement. Turning in a resignation that's effective immediately is not the ideal way to walk out the door for the last time. It smells of burning bridges.
More in Tux Machines
Leftovers: OSS

To increase developer support and diversity in the Node.js open source community, the Node.js Foundation earlier this year brought in Tracy Hinds to be its Education Community Manager. She is charged with creating a certification program for Node.js, increasing diversity, and improving project documentation, among other things.

Eight months ago, without a lot of fanfare, a startup company called Snyk, with roots in London and Israel, started talking about its unique focus on helping developers keep open source code secure. Specifically, Snyk monitors vulnerabilities and dependencies in open source code and integrates securing open source into common developer workflows. The bottom line is that code vulnerabilities get checked in real-time, rather than getting focused on during official audits. Now, Snyk is coming out of beta with its tools, and releasing some metrics on how successful it has been at finding probems and patching them.

When do you know a technology or process has reached the peak of its hype cycle and crossed over to the mainstream? When there's an executive dashboard to track key performance indicators. US-based financial services company Capital One birthed an open source project that provides a dashboard for DevOps projects. The project, called Hygieia, is notable for several reasons.

Back when people were still using the term "Web 2.0," everyone was excited about Twitter's impact on journalism. After all, anyone could use it. Maybe it could crowd-source journalism starting from the exact moment a newsworthy event happened across the globe!

Social media newsgathering and verification are no longer novel practices in the newsroom. But even if publishers now have a person or a team of reporters tasked with monitoring conversations on these platforms and verifying their accuracy, there have still been instances of fake rumours or misrepresented facts spreading online when news breaks. A team of researchers, developers and journalists is hoping to solve this through the EU-funded project Pheme, an open-source dashboard they are currently building to help newsrooms detect, track and verify facts and claims the moment they start spreading on Twitter.

Government IT departments are often one of the last places that politicians or the general public look to when trying to squeeze more out of the limited public purse. This is not likely intentional. Elected officials and their constituents understand when roads and bridges are in need of repair. But the IT department is often just seen as a bunch of people in a far off building who make desktops work so that employees at the municipality can get their work done.

Many Python fans have longed for the language to adopt functional programming features. Now they can get those features without having to switch to a new Python implementation. Coconut, a newly developed open source dialect of Python, provides new syntax for using features found in functional languages like Haskell and Scala. Programs written in Coconut compile directly to vanilla Python, so they can be run on whatever Python interpreter is already in use.

OSS in the Back End

today's howtos

Industrial SBC builds on Raspberry Pi Compute Module

On Kickstarter, a "MyPi" industrial SBC using the RPi Compute Module offers a mini-PCIe slot, serial port, wide-range power, and modular expansion. You might wonder why in 2016 someone would introduce a sandwich-style single board computer built around the aging, ARM11 based COM version of the original Raspberry Pi, the Raspberry Pi Compute Module. First off, there are still plenty of industrial applications that don't need much CPU horsepower, and second, the Compute Module is still the only COM based on Raspberry Pi hardware, although the cheaper, somewhat COM-like Raspberry Pi Zero, which has the same 700MHz processor, comes close.