Did Red Hat's CTO Walk – Or Was He Pushed?
Submitted by Rianne Schestowitz on Friday 29th of August 2014 07:24:51 PM
Filed under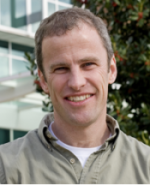 He went on to say that some within Red Hat speculate that tensions between Stevens and Paul Cormier, Red Hat's president of products and technologies, might be responsible, although there doesn't appear to have been any current argument between the two. Cormier will take over Stevens' duties until a replacement is found.
Vaughan-Nichols also said that others at Red Hat had opined that Stevens might've left because he'd risen as high as he could within the company and with no new advancement opportunities open to him, he'd decided to move on. If this was the case, why did he leave so abruptly?
Stevens had been at Red Hat for nearly ten years. If he was leaving merely because "I've done all I can here and it's time to seek my fortune elsewhere," we'd expect him to work out some kind of notice and stay on the job long enough for Red Hat to find a suitable replacement. Turning in a resignation that's effective immediately is not the ideal way to walk out the door for the last time. It smells of burning bridges.
More in Tux Machines
4 open source tools for Linux system monitoring

This article discusses some of the interactive command line interface (CLI) tools that are provided with or which can be easily installed on Red Hat related distributions including Red Hat Enterprise Linux, Fedora, CentOS, and other derivative distributions. Although there are GUI tools available and they offer good information, the CLI tools provide all of the same information and they are always usable because many servers do not have a GUI interface but all Linux systems have a command line interface. This article concentrates on the tools that I typically use. If I did not cover your favorite tool, please forgive me and let us all know what tools you use and why in the comments section.

Phoronix on Linux, Graphics

It has been a while since hearing much anything about HP's "The Machine" computing architecture and its associated Linux++ project, but that changed this past week. While we're still waiting to see if HP's The Machine prototype will be delivered this year, Keith Packard who has been working at the project spoke about it at this year's Linux.Conf.Au 2016 event. In fact, it was sadly just one of a few sessions from this year's LCA2016 that I found really interesting.

With the Ubuntu Mainline Kernel PPA still not enabling the experimental AMDGPU PowerPlay or CIK (Sea Islands / GCN 1.1) support in their kernel builds (although they basically are both off by default at runtime), here is my spin of the newly-released Linux 4.5-rc3 kernel with these features turned on.

Ubuntu Touch Could Finally Get Selfie Stick Support in OTA 10

Even if the OTA 9.5 update for Ubuntu Touch is not ready yet, it doesn't mean that the developers are not already looking forward to OTA 10, and they have a comprehensive list of changes and fixes in place.

Mozilla Firefox 44.0.1 Patches Graphics Startup Crashes on Linux, Adds Gecko SDK

Mozilla released just a few hours ago the first hotfix for the latest stable and most advanced branch of the popular Firefox web browser for all supported operating systems.