Did Red Hat's CTO Walk – Or Was He Pushed?
Submitted by Rianne Schestowitz on Friday 29th of August 2014 07:24:51 PM
Filed under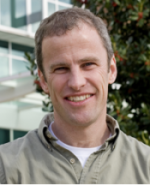 He went on to say that some within Red Hat speculate that tensions between Stevens and Paul Cormier, Red Hat's president of products and technologies, might be responsible, although there doesn't appear to have been any current argument between the two. Cormier will take over Stevens' duties until a replacement is found.
Vaughan-Nichols also said that others at Red Hat had opined that Stevens might've left because he'd risen as high as he could within the company and with no new advancement opportunities open to him, he'd decided to move on. If this was the case, why did he leave so abruptly?
Stevens had been at Red Hat for nearly ten years. If he was leaving merely because "I've done all I can here and it's time to seek my fortune elsewhere," we'd expect him to work out some kind of notice and stay on the job long enough for Red Hat to find a suitable replacement. Turning in a resignation that's effective immediately is not the ideal way to walk out the door for the last time. It smells of burning bridges.
More in Tux Machines
today's howtos

Leftovers: Gaming

There's a lot to look forward to this year, so here's a quick reminder so that you don't get swallowed up! This is by no means an exhaustive list (it's just a fraction), that's what the comments are for to tell us what you're looking forward to if we didn't include it, and to tell us how horrible we are for not putting it in.

Velocibox, a minimalistic action game developed and published by Shawn Beck, has been released on Steam and it will get a Linux version soon.

Fedora 21 Alpha to release on Tuesday

Today the Fedora Engineering Steering Commitee held a "Go/No Go" meeting regarding the Fedora 21 alpha, and it was agreed that the current release candidates for Fedora 21 met the release criteria. With this decision, this means that Fedora 21 will be released on Tuesday September 23, 2014.

Teaching open source changed my life

Teaching open source has been a breath of fresh air for myself and for many of our students because with the open source way, there are no official tests. There is no official certification for the majority of open source projects. And, there are no prescribed textbooks. In open source, no employer worth working for will ask for official proof of your abilities. A good employer will look at what you've done and ask you to showcase what you can do. Yes, it still helps to have a Computer Science degree, but the lack of one is often no drawback.