It's All Linux Under the Hood
Submitted by Rianne Schestowitz on Thursday 28th of August 2014 09:21:13 PM
Filed under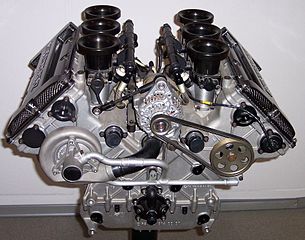 The user friendly distros have done a great job of accommodating this new set of Linux users. It's now entirely possible for a new Linux user running something like Ubuntu or one of its derivatives to never once open a terminal and still have a pretty decent experience. Some of these new users, who might have initially come to Linux only to breath new life into an old computer until they can afford a new Windows box, might be curious enough to delve under the hood enough to discover that what they're using isn't merely a free OS that works on obsolete hardware, but a powerful and highly configurable operating system that puts Windows to shame on almost every level.
More in Tux Machines
Tiny quad-core ARM mini-PC runs Ubuntu with Cinnamon

A startup is pitching a $129-$199 "Imp" mini-PC on Indiegogo based on a quad-core Odroid-U3 SBC, with HDMI streaming and an Ubuntu/Cinnamon Linux desktop. A day after reporting on one Israeli-based, non-Android ARM mini-PC — SolidRun's $100 CuBoxTV with OpenElec Linux — here comes another. Aside from the usual hyperbole found on crowdfunding pages — are we really "democratizing the digital home experience" or just buying an embedded ARM computer? — the Ubuntu-based Imp mini-PC looks like a pretty good deal.

Ready to give Linux a try? These are the 5 distros you need to consider

There are so many Linux distributions that choosing one can be overwhelming for a new user. One might be too intimidating for a user to even try, while another might be too simplified, blocking that user from knowing how Linux systems actually function. I have been using Linux as my primary OS since 2005 and have tried all major (and quite a lot of minor) distributions. I have learned that not every distribution is for everyone. Since I also assist people in migrating to Linux, I have chosen the 5 distros that I recommend to new users based on their level of comfort and desire to learn (or not learn) more about Linux.

Review of the new Firefox browser built for developers

Mozilla recently announced a new browser version for developers on the 10th anniversary of the Firefox browser. The Usersnap team and I took a look at whether it works well for the web development process, offers developers a variety of possible applications, and if it keeps up with the Google Chrome dev tools.

Mapping the world with open source

In the world of geospatial technology, closed source solutions have been the norm for decades. But the tides are slowly turning as open source GIS software is gaining increasing prominence. Paul Ramsey, senior strategist at the open source company Boundless, is one of the people trying to change that. Ramsey has been working with geospatial software for over ten years, as programmer and consultant. He founded the PostGIS spatial database project in 2001, and is currently an active developer and member of the project steering committee. Ramsey serves as an evangelist for OpenGeo Suite, works with the Boundless business development team to share about their collection of offerigns, and speaks and teaches regularly at conferences around the world.