It's All Linux Under the Hood
Submitted by Rianne Schestowitz on Thursday 28th of August 2014 09:21:13 PM
Filed under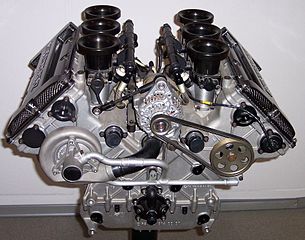 The user friendly distros have done a great job of accommodating this new set of Linux users. It's now entirely possible for a new Linux user running something like Ubuntu or one of its derivatives to never once open a terminal and still have a pretty decent experience. Some of these new users, who might have initially come to Linux only to breath new life into an old computer until they can afford a new Windows box, might be curious enough to delve under the hood enough to discover that what they're using isn't merely a free OS that works on obsolete hardware, but a powerful and highly configurable operating system that puts Windows to shame on almost every level.
More in Tux Machines
today's howtos

Leftovers: GNOME Software

Red Hat and Fedora

Blivet-gui, a graphical tool for storage management, reached an important milestone -- version 1.0 (blivet-gui 1.0 was actually already released in September and it took me more than two months to write this blog post, the latest version available in rawhide is 1.2).

RPM of QElectroTech version 0.5, an application to design electric diagrams, are available in remi for Fedora and Enterprise Linux 7.

For the past many years the Ubuntu Mainline Kernel PPA has generally been a reliable, quick, and easy manner of getting new mainline Linux kernel builds and to have the latest Git kernel fresh every morning. However, as of late, the Ubuntu Mainline Kernel PPA has been letting me down and I'm looking at setting up my own kernel build system for the community and also extend that to include some extra graphics patches, etc.

Leftovers: Debian Family

The developers behind the Debian- and Enlightenment-based Elive Linux distribution have announced the release and immediate availability for download and testing of a new Beta release.

The following is a short summary of my open source work in November. My hope is that keeping better track of what I'm doing will help me reflect on how I spend my time, and help me to focus my efforts better.

This was updated to use recaptcha on the sign-up page, which is my attempt to cut down on the 400+ spam-registrations it receives every day.