It's All Linux Under the Hood
Submitted by Rianne Schestowitz on Thursday 28th of August 2014 09:21:13 PM
Filed under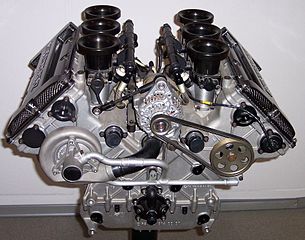 The user friendly distros have done a great job of accommodating this new set of Linux users. It's now entirely possible for a new Linux user running something like Ubuntu or one of its derivatives to never once open a terminal and still have a pretty decent experience. Some of these new users, who might have initially come to Linux only to breath new life into an old computer until they can afford a new Windows box, might be curious enough to delve under the hood enough to discover that what they're using isn't merely a free OS that works on obsolete hardware, but a powerful and highly configurable operating system that puts Windows to shame on almost every level.
»
Printer-friendly version

5838 reads

PDF version
More in Tux Machines
Security: WPA2, CVE-2017-15265, Fuzzing, Hyperledger

Games: Nowhere Prophet, Ebony Spire: Heresy, The First Tree, Daggerfall, Talos Principle

Android Leftovers

Review: Google Pixel 2

If I had to pick the moment I most appreciated the Google Pixel 2, it would be when our airboat driver-slash-tour guide put a hot dog and a piece of raw chicken in his pocket, dove into the New Orleans swamp, and began playing with a giant gator named Who Dat. I'm no social media whiz, but I knew there was Instagram gold unfolding in front of me. So I pulled out my Pixel 2 XL, the larger of Google's two new models, double-clicked on the power button to open the camera, and started snapping.