It's All Linux Under the Hood
Submitted by Rianne Schestowitz on Thursday 28th of August 2014 09:21:13 PM
Filed under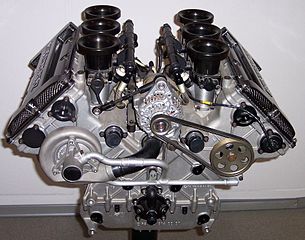 The user friendly distros have done a great job of accommodating this new set of Linux users. It's now entirely possible for a new Linux user running something like Ubuntu or one of its derivatives to never once open a terminal and still have a pretty decent experience. Some of these new users, who might have initially come to Linux only to breath new life into an old computer until they can afford a new Windows box, might be curious enough to delve under the hood enough to discover that what they're using isn't merely a free OS that works on obsolete hardware, but a powerful and highly configurable operating system that puts Windows to shame on almost every level.
More in Tux Machines
today's leftovers

Leftovers: Software

Apple announced earlier today that the fourth maintenance release of its popular open-source Common UNIX Printing System (CUPS) 2.0 software and the first RC (Release Candidate) version of CUPS 2.1 are now available for download.

In this article I will show you two open-source planetarium/stargazing pieces of software: Stellarium and Celestia.

MKVToolNix is a set of tools that can be used on MKV files, which is a video format that grows ever more present in our daily lives. The application falls into a very crowded niche, and there is not much competition for it. Nonetheless, it's a useful app, and it would be nice to take a closer look at it.

The XBMC Foundation's Team Kodi last week released version 15 of its popular, open source Kodi media player and home theater framework. The "Isengard" release of Kodi (formerly XBMC) offers enhancements ranging from new chapter support to an improved add-on manager, but the biggest news is the completion of the Android version.

The latest version available is DDRescue-GUI 1.4, which has been released a while ago, bringing changes and fixes...

today's howtos

Leftovers: Gaming

As you may know, PlayOnLinux is a frontend for Wine, the popular software for running Windows applications on Linux and Mac OS X.

Feral Interactive has just revealed that Middle-earth: Shadow of Mordor GOTY for the Linux platform has been released, and it can now be purchased with a 50% discount from the Feral and Steam stores.

The Steam for Linux platform has been updated once more, and a new Beta version of the client is now available to users who have subscribed to that particular branch.

Valve is now organizing a SteamOS sale, and it looks like users will be able to pick up quite a few triple-A titles with Linux support in the next few days.

If Shadow of Mordor on Linux is too demanding for your graphics card, you may be interested in the upcoming ET: Legacy update that provides new functionality while retaining compatibility with the legendary Wolfenstein: Enemy Territory (v2.60b) game.