It's All Linux Under the Hood
Submitted by Rianne Schestowitz on Thursday 28th of August 2014 09:21:13 PM
Filed under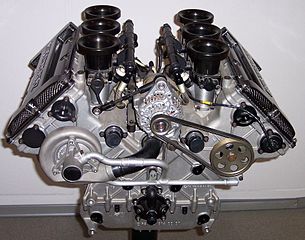 The user friendly distros have done a great job of accommodating this new set of Linux users. It's now entirely possible for a new Linux user running something like Ubuntu or one of its derivatives to never once open a terminal and still have a pretty decent experience. Some of these new users, who might have initially come to Linux only to breath new life into an old computer until they can afford a new Windows box, might be curious enough to delve under the hood enough to discover that what they're using isn't merely a free OS that works on obsolete hardware, but a powerful and highly configurable operating system that puts Windows to shame on almost every level.
More in Tux Machines
EC publishes open source code of legislation editor

The European Commission is about to make available as open source a prototype of LEOS, a software solution for drafting and automatic processing of legal texts. The software currently supports legal texts issued by the EC, yet can be extended to support other legislative processes.

Lenovo ThinkPad L450 comes with Ubuntu

Canonical, the commercial sponsor of Ubuntu, has announced that Lenovo will start shipping Ubuntu preloaded devices starting with ThinkPad L450 laptop series this month. The laptops will be on sale at selected commercial resellers and distributors at Rs 40,000.

Leftovers: Kernel

openSUSE Leap 42 Is a New Version That Will Change the openSUSE Project

The openSUSE community has spoken, and the name and version of the new openSUSE release have been chosen. The project is undergoing some major changes, and they had to illustrate that with a name that sells it.