It's All Linux Under the Hood
Submitted by Rianne Schestowitz on Thursday 28th of August 2014 09:21:13 PM
Filed under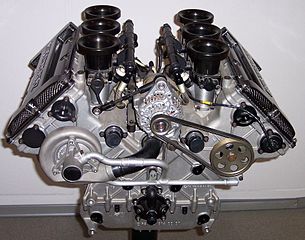 The user friendly distros have done a great job of accommodating this new set of Linux users. It's now entirely possible for a new Linux user running something like Ubuntu or one of its derivatives to never once open a terminal and still have a pretty decent experience. Some of these new users, who might have initially come to Linux only to breath new life into an old computer until they can afford a new Windows box, might be curious enough to delve under the hood enough to discover that what they're using isn't merely a free OS that works on obsolete hardware, but a powerful and highly configurable operating system that puts Windows to shame on almost every level.
More in Tux Machines
Ubuntu BQ Aquaris M10 Review – Part 1: Hardware

The mobile market today has practically been what former Microsoft-then-Nokia-then-Microsoft-again exec Stephen Elop loved to refer to as a two-horse race. Android and iOS have been butting heads quarter after quarter, year after year. Despite their popularity and ubiquity, neither is truly perfect and neither can really meet everyone's needs and preferences. Which leaves a little wiggle room for other platforms (that includes Windows 10) to try and fill in the gaps. This time around we are going to take a closer look at one the newer challengers, Ubuntu Touch, as it is embodied in the recent bq Aquaris M10 tablet. How does it fare against the bevy of Android, iOS, and even Windows tablets scattered throughout the market? And does it have what it takes to not only stand tall and proud but also to survive? Read on to find our verdict.

Open source is in our DNA

The same thing that compels us to make Linux (and many other projects) free and open source is present in many of humanity's greatest achievements

Debian Is Dropping Support for VLC Media Player, Mediawiki for Wheezy LTS

The Debian Long Term Support (LTS) developers have announced that they are dropping support for certain packages as part of the extended life cycle for the Debian GNU/Linux 7 "Wheezy" operating system.

Hands on: What's new and noteworthy with Android N

With Google's I/O developers' conference behind us, it's time to start looking forward to what's next in the world of Android. The most prominent thing is Google's rapidly approaching Android release, currently known only as Android "N." (The company has yet to reveal the full name or version number.) While the software itself isn't expected to arrive until sometime this summer, we're getting an increasingly clear picture of the fresh features and improvements it'll provide.