It's All Linux Under the Hood
Submitted by Rianne Schestowitz on Thursday 28th of August 2014 09:21:13 PM
Filed under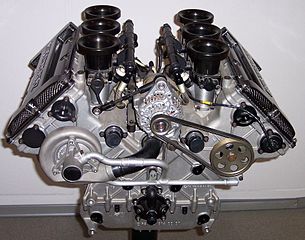 The user friendly distros have done a great job of accommodating this new set of Linux users. It's now entirely possible for a new Linux user running something like Ubuntu or one of its derivatives to never once open a terminal and still have a pretty decent experience. Some of these new users, who might have initially come to Linux only to breath new life into an old computer until they can afford a new Windows box, might be curious enough to delve under the hood enough to discover that what they're using isn't merely a free OS that works on obsolete hardware, but a powerful and highly configurable operating system that puts Windows to shame on almost every level.
»
Printer-friendly version

5758 reads

PDF version
More in Tux Machines
Android Leftovers

Ryzen 3 Linux Gaming Benchmarks: NVIDIA vs. AMD Radeon

This week I posted some fresh OpenGL vs. Vulkan benchmarks on the AMD Ryzen 3 while for this weekend article are some more Linux gaming benchmarks from the budget-friendly Ryzen 3 1200 and Ryzen 3 1300X processors. On the Ryzen 3 1200 and Ryzen 3 1300X, NVIDIA's GeForce GTX 1050 and GTX 1060 graphics cards were tested while on the Radeon side was the RX 560 and RX 480 graphics cards. The NVIDIA driver release used was the 384.59 driver while on the Radeon side was Linux 4.13 AMDGPU DRM plus Mesa 17.3-dev Git built against LLVM 6.0 SVN using the Padoka PPA.

Some Fresh I/O Scheduler Benchmarks: Linux 4.13 With BFQ, CFQ, Kyber, Deadline

For those curious about the state of I/O schedulers with the in-development Linux 4.13 kernel, here are some fresh disk benchmarks using the 4.13 Git kernel on an Intel laptop/ultrabook and testing the various in-kernel options. Tests were done from a Broadwell era Lenovo ThinkPad X1 Carbon with SSD. In the days ahead I'll have some tests as well from a slower, rotational media system.

Wine 2.15

The Wine development release 2.15 is now available.

Coming a few days late, Wine 2.15 is now available as the latest bi-weekly development snapshot leading up to the Wine 3.0 release in a few months.