Ken Starks to Keynote At Ohio LinuxFest
Submitted by Rianne Schestowitz on Thursday 21st of August 2014 05:23:09 PM
Filed under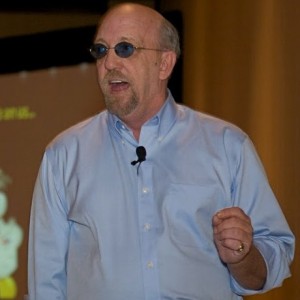 As most FOSS Force readers probably already know, Ken's articles here and on his own Blog of Helios are only a small part of what he does. He's one of those too rare people who works to make a difference in this world and he does so by leveraging the power of Linux and free and open source software for the greater good.
As the founder of the Reglue project (originally called Helios), he's responsible for putting refurbished computers in the hands of financially challenged students in and around the Austin, Texas area where he resides. Over the years there have been thousands of these students and many of them, given Reglue computers while in middle or high school, have gone on to not only earn undergraduate degrees, but to attend graduate school as well — often studying computer science.
More in Tux Machines
Why Android's Winning The Battle Right Now

Without a doubt, the key technological revolution of our time has been the rise of mobile computing. With iOS and Android leading the charge, the way people communicate has been transformed. Of course the most significant competition in the space is the one between the two dominant mobile platforms: Google and Apple. Together, they make up the lion's share of the mobile market. The fierce competition between the two has been the driving force behind the incredible pace of development and innovation the market has seen.

Linux Kernel Source Code of BQ Aquaris E4.5 Ubuntu Edition Published on GitHub

Some of you might be aware of the fact that about a week ago, on March 18, Carsten Munk, Chief Research Engineer at Jolla, published an interesting article on his blog, where he claimed that BQ is not offering a GPL license for the Linux kernel that powers the BQ Aquaris E4.5 Ubuntu Edition device.

Google makes deploying software on its cloud a trivial task

Google is offering a new incentive for using its Google Compute Engine. With Google Cloud Launcher, you can launch more than 120 popular open-source packages.

Linux Kernel 3.19.3 Arrives with ARM, ARM64, and IPv6 Fixes, Many Updated Drivers

Greg Kroah-Hartman has announced today, March 26, the immediate availability for download of the third maintenance releases for Linux 3.19 kernel, along with Linux kernels 3.14.37 LTS and 3.10.37 LTS. Additionally, Linux kernel 3.18.10 LTS has also been announced a couple days ago.