Ken Starks to Keynote At Ohio LinuxFest
Submitted by Rianne Schestowitz on Thursday 21st of August 2014 05:23:09 PM
Filed under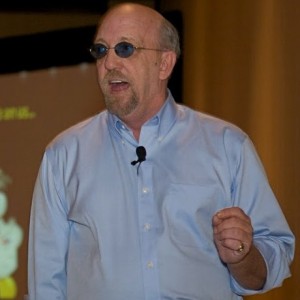 As most FOSS Force readers probably already know, Ken's articles here and on his own Blog of Helios are only a small part of what he does. He's one of those too rare people who works to make a difference in this world and he does so by leveraging the power of Linux and free and open source software for the greater good.
As the founder of the Reglue project (originally called Helios), he's responsible for putting refurbished computers in the hands of financially challenged students in and around the Austin, Texas area where he resides. Over the years there have been thousands of these students and many of them, given Reglue computers while in middle or high school, have gone on to not only earn undergraduate degrees, but to attend graduate school as well — often studying computer science.
More in Tux Machines
Leftovers: Software

today's howtos

Leftovers: KDE

GNOME News

I used to do install parties in order to promote the use of FEDORA and GNOME project since five years ago. As you can see more details in the Release Party FEDORA 17 for Fedora, and Linux Camp 2012, GNOME PERU 2013, GNOME PERU 2014...

With the GNOME 3.24 desktop that's currently in development the latest GNOME Shell code has support for easily letting the user launch an app on a dedicated GPU when applicable for handling NVIDIA Optimus use-cases of having integrated and discrete GPU laptops. When a dual-GPU system is detected, a menu item will be added to opt for "Launch using Dedicated Graphics Card", per this commit. The GNOME Shell change for supporting discrete GPUs was made and when the user opts to launch on the dedicated GPU, the DRI_PRIME=1 environment variable will automatically be set for that new program/game.