Ken Starks to Keynote At Ohio LinuxFest
Submitted by Rianne Schestowitz on Thursday 21st of August 2014 05:23:09 PM
Filed under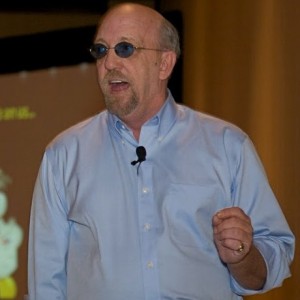 As most FOSS Force readers probably already know, Ken's articles here and on his own Blog of Helios are only a small part of what he does. He's one of those too rare people who works to make a difference in this world and he does so by leveraging the power of Linux and free and open source software for the greater good.
As the founder of the Reglue project (originally called Helios), he's responsible for putting refurbished computers in the hands of financially challenged students in and around the Austin, Texas area where he resides. Over the years there have been thousands of these students and many of them, given Reglue computers while in middle or high school, have gone on to not only earn undergraduate degrees, but to attend graduate school as well — often studying computer science.
More in Tux Machines
U.S. Moodle Conference To Focus on Open Source in Education

The Twin Cities campus of the University of Minnesota will be hosting a Moodle conference sponsored by the main organization behind the Moodle project. "MoodleMoot US" will run Aug. 4-6 in Minneapolis and feature Moodle founder Martin Dougiamas as well as speakers from higher ed and K-12 sharing how they use open source tools, including the Moodle open source course management system, in education. Also: Open source + big data = Apache: Big Data

Red Hat: Top 3 cloud barriers for NZ businesses

The Red Hat Cloud Adoption survey also revealed that many companies fear their applications won't be suitable for deployment into IaaS or PaaS. Also: Tech bubble will end badly: Red Hat CEO

The real road to democracy: how open source is sparking a revolution in enterprise

Forget the dotcom bubble burst of the noughties; never before has the promise of a digital economy ranked so highly in the global marketplace. Having faced significant downturns over the last decade or so, many economies – the UK, Portugal and Iceland, to name a few – have spawned a new wave of digital entrepreneurs. Those who perhaps found themselves out of a job, or facing unprecedented levels of competition for limited employment opportunities after education, have created their own jobs and companies, bringing new found energy and increased competitiveness into the enterprise sector.

ALT Linux 7.0.5 Arrives with Active Directory Support and Linux Kernel 3.14.41 LTS

Andrei Cherepanov had the great pleasure of informing us about the immediate availability for download of the fifth maintenance release of the Russian ALT Linux 7.0 operating system.