Ken Starks to Keynote At Ohio LinuxFest
Submitted by Rianne Schestowitz on Thursday 21st of August 2014 05:23:09 PM
Filed under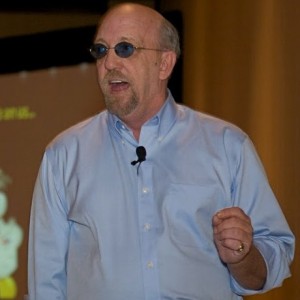 As most FOSS Force readers probably already know, Ken's articles here and on his own Blog of Helios are only a small part of what he does. He's one of those too rare people who works to make a difference in this world and he does so by leveraging the power of Linux and free and open source software for the greater good.
As the founder of the Reglue project (originally called Helios), he's responsible for putting refurbished computers in the hands of financially challenged students in and around the Austin, Texas area where he resides. Over the years there have been thousands of these students and many of them, given Reglue computers while in middle or high school, have gone on to not only earn undergraduate degrees, but to attend graduate school as well — often studying computer science.
More in Tux Machines
IPFire 2.19 Linux Firewall OS Patched Against the Latest OpenSSL Vulnerabilities

Only three days after announcing the release of IPFire 2.19 Core Update 104, Michael Tremer informs the community about the availability of a new update, Core Update 105, which brings important OpenSSL patches.

Top Web Browsers for Linux

No matter which Linux distro you prefer, I believe the web browser remains the most commonly used software application. In this article, I'll share the best browsers available to Linux users. Chrome – No matter how you feel about the Chrome browser, one only need to realize the following: Local news still streams in Flash and Chrome supports this. Netflix is supported using Chrome. And of course, Chrome is faster than any other browser out there. Did I mention the oodles of Chrome extensions available including various remote desktop solutions? No matter how you slice it, Chrome is king of the jungle.

Linux Kernel 4.4.22 LTS Brings ARM and EXT4 Improvements, Updated Drivers

Immediately after announcing the release of Linux kernel 4.7.5, renowned kernel developer and maintainer Greg Kroah-Hartman informed the community about the availability of Linux kernel 4.4.22 LTS

Tor Project Releases Tor (The Onion Router) 0.2.8.8 with Important Bug Fixes

The Tor Project announced recently the release of yet another important maintenance update to the stable Tor 0.2.8.x series of the open-source and free software to protect your anonymity while surfing the Internet.