Ken Starks to Keynote At Ohio LinuxFest
Submitted by Rianne Schestowitz on Thursday 21st of August 2014 05:23:09 PM
Filed under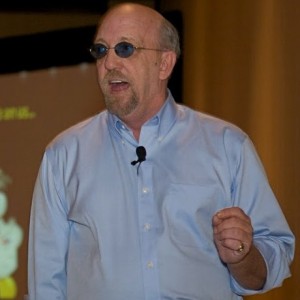 As most FOSS Force readers probably already know, Ken's articles here and on his own Blog of Helios are only a small part of what he does. He's one of those too rare people who works to make a difference in this world and he does so by leveraging the power of Linux and free and open source software for the greater good.
As the founder of the Reglue project (originally called Helios), he's responsible for putting refurbished computers in the hands of financially challenged students in and around the Austin, Texas area where he resides. Over the years there have been thousands of these students and many of them, given Reglue computers while in middle or high school, have gone on to not only earn undergraduate degrees, but to attend graduate school as well — often studying computer science.
More in Tux Machines
Vivo V5 Plus review: The Android phone for stylish selfies

The days of shelling out a large sum of money to buy a smartphone that offers premium looks and performance are long gone. Manufacturers like OnePlus, Xiaomi, Oppo, Vivo, etc are offering superior performance at significantly lower prices. These manufacturers tend to add their own USP to a smartphone, which you might not always get on an Apple or Samsung. In Vivo's case, it has launched a new mid-range premium device called V5 Plus with the highlight being a dual selfie camera. Vivo V5 Plus can be described as many things, but original. The phone borrows its design cues from multiple flagship devices, but clearly its major influence is the iPhone 7. But is this dual-selfie camera, iPhone-lookalike worth its price? Here's our review

Latest Linux For All Release Is Based on Ubuntu 16.04.1 LTS and Linux 4.9.5

GNU/Linux developer Arne Exton is informing us about the availability of a new stable build of his Linux For All (LFA) open-source computer operating system, versioned 170121. Based on the Ubuntu 16.04.1 LTS (Xenial Xerus) and Debian GNU/Linux 8 "Jessie" operating systems, Linux For All (LFA) Build 170121 appears to be a total rebuilt of the GNU/Linux distribution, having nothing in common with any of the previous releases. It now uses the newest Linux 4.9.5 kernel and latest package versions.

Arch Anywhere ISO Lets You Install a Fully Custom Arch Linux System in Minutes

Meet Arch Anywhere, a new open-source project created by developer Dylan Schacht to help Arch Linux newcomers install the powerful and modern Linux-based operating system on their personal computers, or a virtual machine.

Ubuntu Developers Now Tracking Linux Kernel 4.10 for Ubuntu 17.04 (Zesty Zapus)

The Ubuntu devs are preparing to move to a new kernel version for the upcoming release of the popular Linux-based operating system, and they are announcing the initial availability of a kernel based on the last RC of Linux 4.10.