Ken Starks to Keynote At Ohio LinuxFest
Submitted by Rianne Schestowitz on Thursday 21st of August 2014 05:23:09 PM
Filed under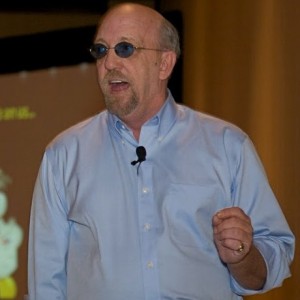 As most FOSS Force readers probably already know, Ken's articles here and on his own Blog of Helios are only a small part of what he does. He's one of those too rare people who works to make a difference in this world and he does so by leveraging the power of Linux and free and open source software for the greater good.
As the founder of the Reglue project (originally called Helios), he's responsible for putting refurbished computers in the hands of financially challenged students in and around the Austin, Texas area where he resides. Over the years there have been thousands of these students and many of them, given Reglue computers while in middle or high school, have gone on to not only earn undergraduate degrees, but to attend graduate school as well — often studying computer science.
More in Tux Machines
Of course USA loses in cyber war - NSA and friends made sure it would happen

There is a reason why China and others are trying to move away from Windows to Linux and other alternatives, and it is not to avoid sending its hard earned dollars to Cayman Islands (or whatever tax haven Microsoft is using these days to collect the majority of its income. :)

ASF publishes long-overdue Code Of Conduct

We pride ourselves at The Apache Software Foundation on our principles of "community over code" and "don't be a jerk". But, alas, we've been slow to codify some of these things in public. Part of this, I'm sure, is that it's easy to think we all just know how we're supposed to treat people, and so you shouldn't have to say, right?

Building a Healthy Web to Hand to Future Generations

The Mozilla project is dedicated to tackling these challenges. Our community makes Firefox products that are loved and used the world over, all in service of our mission to protect the Web. We are also hard at work teaching thousands more people how to help build the Web, developing innovative open source technologies for others to leverage, protecting individual privacy and establishing technical standards.

Linus Torvalds Launches Linux Kernel 3.19 RC1, One of the Biggest So Far

The first Linux kernel Release Candidate has been made available in the 3.19 branch and it looks like it's one of the biggest ones so far. Linux Torvalds surprised everyone with an early launch, but it's easy to understand why.