Ken Starks to Keynote At Ohio LinuxFest
Submitted by Rianne Schestowitz on Thursday 21st of August 2014 05:23:09 PM
Filed under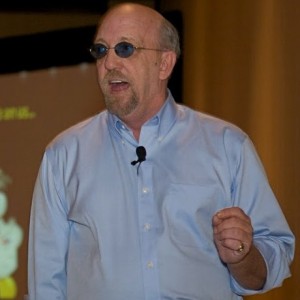 As most FOSS Force readers probably already know, Ken's articles here and on his own Blog of Helios are only a small part of what he does. He's one of those too rare people who works to make a difference in this world and he does so by leveraging the power of Linux and free and open source software for the greater good.
As the founder of the Reglue project (originally called Helios), he's responsible for putting refurbished computers in the hands of financially challenged students in and around the Austin, Texas area where he resides. Over the years there have been thousands of these students and many of them, given Reglue computers while in middle or high school, have gone on to not only earn undergraduate degrees, but to attend graduate school as well — often studying computer science.
More in Tux Machines
Embedded Development with ARM mbed on Linux

The ARM CPU used in the BeagleBone Black and other single board computers is designed to interface with half to a few gigabytes of RAM and allow a full operating system such as Linux to be run on the computer. (See my long series of reviews on Linux.com of ARM-based computers that run Linux). By contrast the ARM Cortex-M is a microcontroller level chip which might run at 16-100Mhz, contain 2-100kb of RAM, and some flash memory to contain only the program that you want to execute.

Confessions of a systems librarian

These are just two examples of serious flagship projects, but even on a day-to-day level there are plenty of opportunities for systems librarians to interact with open source software. A large amount of vendor software runs on Linux, so there's plenty of systems administration to do. I work in a relatively small library, and even here we run five Drupal websites: one as a portal for library services, one as the primary repository for our archive, another provides the public interface for an aboriginal research center, and one to manage safety information for our bio sciences lab.

IoT, Revolution In Personal Computing, or FLOSS Taking Over the World of IT

What can you say? In a few short years, that other OS has gone from mainstream to niche and Android/Linux and GNU/Linux are stepping up to displace it as the goto OS of the world. It's all good. This is the right way to do IT with the world making its own software throughout the whole stack: OS on client and server and a ton of applications too. There is no need for a monopoly in IT. The world wants a revolution not lock-in.

Political parties favour openness to reconstruct Greek productivity

Ahead of the parliamentary elections in Greece last week, the Greek Free/Open Source Software Society (GFOSS) contacted all political parties to ask about their positions [in Greek] with regard to open software, open data, open hardware and open government. The four parties to respond all came out generally in favour of openness. Some of them were even able to present very detailed planning on how to improve the current institutional and legislative framework and outlined how openness could help reconstruct Greek productivity.