New Human Interface Guidelines for GNOME and GTK+
Submitted by Rianne Schestowitz on Thursday 21st of August 2014 12:09:41 PM
Filed under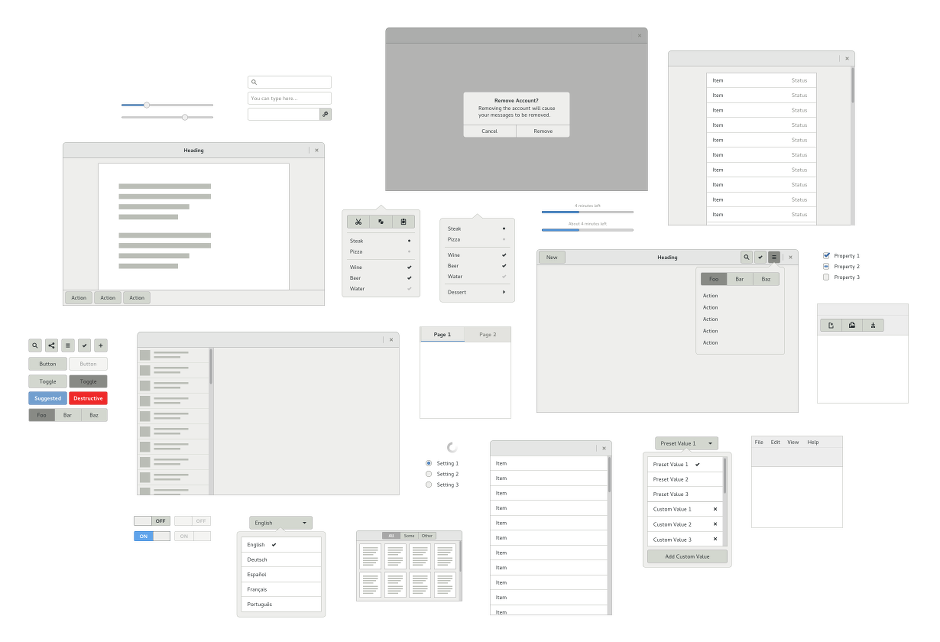 I've recently been hard at work on a new and updated version of the GNOME Human Interface Guidelines, and am pleased to announce that this will be ready for the upcoming 3.14 release.
Over recent years, application design has evolved a huge amount. The web and native applications have become increasingly similar, and new design patterns have become the norm. During that period, those of use in the GNOME Design Team have worked with developers to expand the range of GTK+'s capabilities, and the result is a much more modern toolkit.
More in Tux Machines
IsoHunt releases roll-your-own Pirate Bay

Torrent site ISOhunt has created a roll-your-own, open source, version of infamous file-sharing site The Pirate Bay. IsoHunt's motive for the release seems to be a belief that big targets like The Pirate Bay will inevitably be picked off by law enforcement agencies. Lots of sites, however, present a tougher target. Open-sourcing what it's calling "OpenBay" means there'll be more targets for law enforcers to consider. "History of torrent sites such as Isohunt and The Pirate Bay gives us a lesson that would be a crime not to learn," says the new OpenBay site. "The era of individual torrent sites is over."

Open Source Meritocracy Is More Than a Joke

In January 2014, Github removed the rug in its office's waiting room in response to criticism of its slogan, "United Meritocracy of Github." Since then, the criticism of the idea of meritocracy has spread in free software circles. "Meritocracy is a joke," has become a slogan seen on T-shirts and constantly proclaimed, especially by feminists. Such commentary is true — so far as it goes, but it ignores the potential benefits of meritocracy as an ethos. Anyone who bothers to look can see that meritocracy is more of an ideal than a standard practice in free software. The idea that people should be valued for their contributions may seem to be a way to promote fairness, but the practice is frequently more complicated. Also: Unmanagement and unleadership

Linux Kernel Developers Consider Live Kernel Patching Solution

kPatch and kGraph may soon enable live kernel updates on all Linux distributions, making it possible to apply security and other patches on the open source operating system without rebooting.

A real-time editing tool for Wikipedia

Wikipedia is one of the most frequently visited websites in the world. The vast online encyclopedia, editable by anyone, has become the go-to source for general information on any subject. However, the "crowdsourcing" used by Wikipedia opens their doors to spin and whitewashing–edits that may be less than factual in nature. To help journalists, citizens, and activists track these edits, TWG (The Working Group) partnered with Metro News and the Center for Investigative Reporting to build WikiWash.