New Human Interface Guidelines for GNOME and GTK+
Submitted by Rianne Schestowitz on Thursday 21st of August 2014 12:09:41 PM
Filed under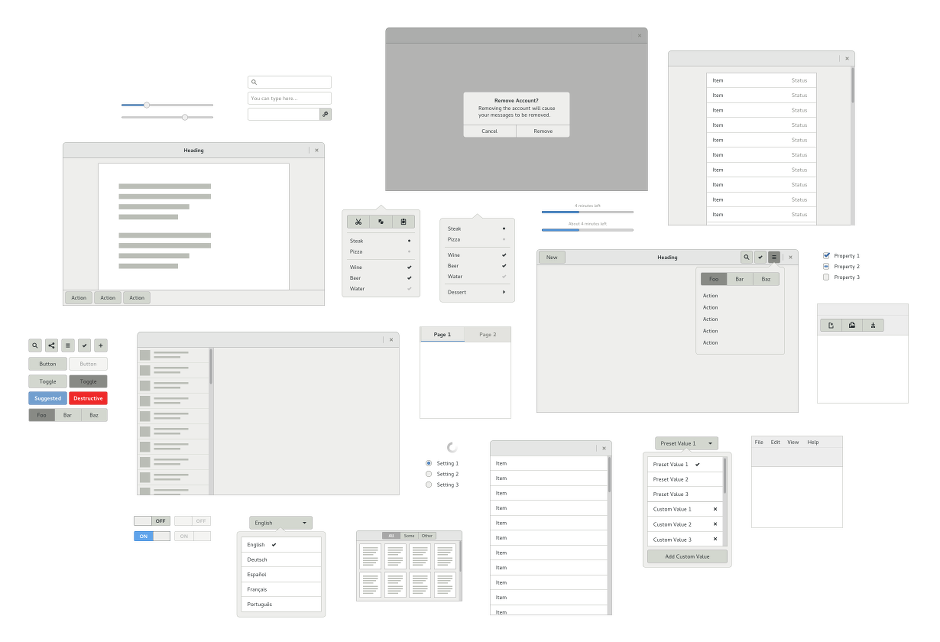 I've recently been hard at work on a new and updated version of the GNOME Human Interface Guidelines, and am pleased to announce that this will be ready for the upcoming 3.14 release.
Over recent years, application design has evolved a huge amount. The web and native applications have become increasingly similar, and new design patterns have become the norm. During that period, those of use in the GNOME Design Team have worked with developers to expand the range of GTK+'s capabilities, and the result is a much more modern toolkit.
More in Tux Machines
Linux/FOSS Events

We're just two months out from the OpenShift Commons Gathering coming up on November 7, 2016 in Seattle, Washington, co-located with KubeCon and CloudNativeCon. OpenShift Origin is a distribution of Kubernetes optimized for continuous application development and multi-tenant deployment. Origin adds developer and operations-centric tools on top of Kubernetes to enable rapid application development, easy deployment and scaling, and long-term lifecycle maintenance for small and large teams. And we're excited to say, the 1.3 GA release of OpenShift Origin, which includes Kubernetes 1.3, is out the door! Hear more about the release from Lead Architect for OpenShift Origin, Clayton Coleman.

Security News

The summit was used to expose a number of flaws in Linux's design that make it increasingly unsuitable to power modern devices. Linux is the operating system that runs most of the modern world. It is behind everything from web servers and supercomputers to mobile phones. Increasingly, it's also being used to run connected Internet of Things (IoT) devices, including products like cars and intelligent robots.

Hector Marco-Gisbert removed a long-standing limitation to mmap ASLR on 32-bit x86, where setting an unlimited stack (e.g. "ulimit -s unlimited") would turn off mmap ASLR (which provided a way to bypass ASLR when executing setuid processes). Given that ASLR entropy can now be controlled directly (see the v4.5 post), and that the cases where this created an actual problem are very rare, means that if a system sees collisions between unlimited stack and mmap ASLR, they can just adjust the 32-bit ASLR entropy instead.

Raspberry Pi PIXEL and More Improvements

Trainline creates open source platform to help developers deploy apps and environments in AWS

The Trainline, the independent rail ticket retailer, has created an open sourced standardised way for its developers to deploy and manage individual applications and environments in Amazon Web Services' public cloud. The company has 150 staff in its development area, who focus on improving user experience, and in order to ensure that its underlying infrastructure wasn't a constraint on time to market, the firm recently migrated all of its development, staging, UAT and production environments from a legacy private data centre to Amazon's public cloud.