Intel's Latest Linux Graphics Code Competes Against OS X 10.9
Submitted by Rianne Schestowitz on Thursday 21st of August 2014 12:03:40 PM
Filed under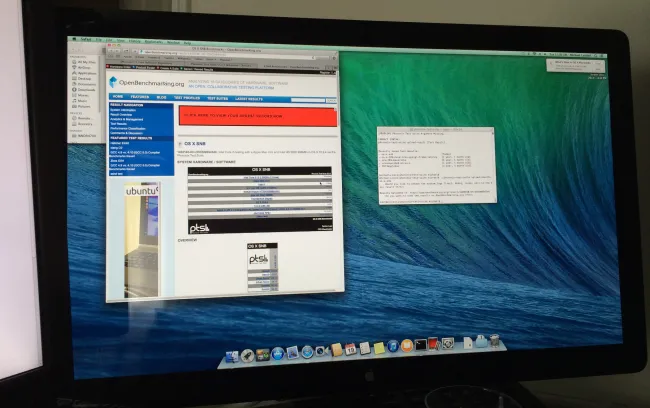 Tests I carried out last month with a Haswell-based Apple MacBook Air showed Linux largely smashing OS X 10.9 with the latest open-source graphics driver code on Linux over Apple's OpenGL driver. Today I'm testing the latest OS X 10.9.4 state against the newest Linux kernel and Intel Mesa driver code on Ubuntu while this time using an older Sandy Bridge era Apple Mac Mini.
More in Tux Machines
LibreOffice 4.4.1 Released With Over 100 Fixes, Install/Update To LibreOffice 4.4.1 In Ubuntu/Linux Mint




LibreOffice

Recently released its first release LibreOffice 4.4.1 of the

LibreOffice

4.4 that was released in the last of January 2015.

LibreOffice

is an open source and the most popular office suit available for all major platforms.