NHS open-source Spine 2 platform to go live next week
Submitted by Rianne Schestowitz on Thursday 21st of August 2014 04:41:58 AM
Filed under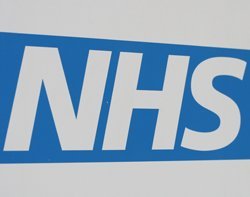 Last year, the NHS said open source would be a key feature of the new approach to healthcare IT. It hopes embracing open source will both cut the upfront costs of implementing new IT systems and take advantage of using the best brains from different areas of healthcare to develop collaborative solutions.
Meyer said the Spine switchover team has "picked up the gauntlet around open-source software".
The HSCIC and BJSS have collaborated to build the core services of Spine 2, such as electronic prescriptions and care records, "in a series of iterative developments".
»
Printer-friendly version

1078 reads

PDF version
More in Tux Machines
Canonical/Ubuntu Watching You

As announced back at the start of the year, Canonical made the decision that Ubuntu would collect data on its user base – and now the initial results of those statistics have been published by the firm, including the headline fact that 67% of users were happy to provide details of their PC (and other bits and pieces). So, this scheme that has been unfavorably compared to Microsoft's collection of telemetry data in Windows 10, which has long been a point of controversy. However, it appears that the majority of folks are happy to give up their data to the company providing their Linux distribution, and don't seem perturbed by this prospect.

Ubuntu reports 67% of users opt in to on-by-default PC specs slurp [Ed: 33% of Ubuntu users say to Canonical "don't spy on me" and Canonical then counts them, which means that Canonical collects data on them, too]

However just 33 per cent of the undisclosed number of users Canonical's analysed didn't opt in to the slurpage. Which is where things get a little bit weird, because Canonical's post reports an "Opt In rate". Yet the data slurpage is selected by default: there's an active opt out but a passive opt in.

Did you know that the average Ubuntu install takes just 18 minutes? That's one of several nuggets of information Canonical has collected (and now revealed) thanks to the new "Ubuntu Report" tool included in Ubuntu 18.04 LTS. This tool, when given permission to, collects non-identifiable system data about new Ubuntu installs and upgrades and ferries it back to Canonical for analysis.

Linux Foundation's TODO and New Chinese Ties

Events: DebCamp, openSUSE Conference, OSSummit Japan 2018

Of course, DebCamp is not a vacation, so we expect people that take part of DebCamp to have at least a rough sketch of activities. There are many, many things I want to tackle, and experience shows there's only time for a fraction of what's planned.

The openSUSE Project is pleased to announce the location and dates for the 2019 openSUSE Conference. The openSUSE Conference 2019 will return to the Z-Bau in Nuremberg, Germany, and be Friday, May 24, through Sunday, May 26. Planning for the 2019 conference will begin this summer and community members are encouraged to take part in the planning of the conference through the organizing team. The openSUSE Board proposed the idea of having organizing team for openSUSE Conferences last month at oSC18. An email about the organizing team was sent out to the openSUSE-Project mailing list.

Some Debian developers (Jose from Microsoft and Michael from credativ) gave a talk during this event.

Games: Warhammer, Steam, OpenSAGE and Wine