NHS open-source Spine 2 platform to go live next week
Submitted by Rianne Schestowitz on Thursday 21st of August 2014 04:41:58 AM
Filed under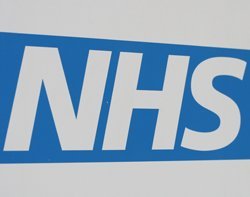 Last year, the NHS said open source would be a key feature of the new approach to healthcare IT. It hopes embracing open source will both cut the upfront costs of implementing new IT systems and take advantage of using the best brains from different areas of healthcare to develop collaborative solutions.
Meyer said the Spine switchover team has "picked up the gauntlet around open-source software".
The HSCIC and BJSS have collaborated to build the core services of Spine 2, such as electronic prescriptions and care records, "in a series of iterative developments".
More in Tux Machines
The Internet Without Connection, Free Endless OS For Emerging Markets

There are four billion people on the planet without PCs or access to affordable personal computers. That figure should surely be tempered with some contextualization i.e. not everybody actually wants to have an Internet connection and many traditional, native or bucolic ways of live do still exist on the planet. Regardless, there are a batch of global initiatives in existence which seek to give computer access to every man, woman and especially child. Endless OS is one such project. The free operating system has been designed explicitly to work in the expensive or restrictive Internet data conditions that often exist in emerging markets where fabulously affordable broadband has yet to arrive. The software itself is built to provide useful information and educational content, with or without an Internet connection.