NHS open-source Spine 2 platform to go live next week
Submitted by Rianne Schestowitz on Thursday 21st of August 2014 04:41:58 AM
Filed under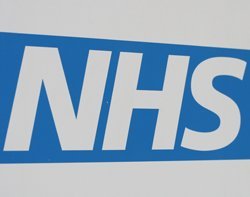 Last year, the NHS said open source would be a key feature of the new approach to healthcare IT. It hopes embracing open source will both cut the upfront costs of implementing new IT systems and take advantage of using the best brains from different areas of healthcare to develop collaborative solutions.
Meyer said the Spine switchover team has "picked up the gauntlet around open-source software".
The HSCIC and BJSS have collaborated to build the core services of Spine 2, such as electronic prescriptions and care records, "in a series of iterative developments".
More in Tux Machines
Relax, it's just Ubuntu 15.04. AARGH! IT'S FULL OF SYSTEMD!!!

Most users will notice very little overall difference in this latest Ubuntu release, but it's this change that packs the biggest punch. There are a couple of new things that make 15.04 worth the upgrade from previous versions, but the really big changes – like the move to Unity 8 and the whole "convergence" of the desktop and mobile versions – remain in the future. More:

Wow! What wonderment! The Ubuntu 15.10 has has been revealed as 'Wily Werewolf'.

In the online Ubuntu summit on Monday, Mark Shuttleworth announced that the 15.10 release of Ubuntu, due out in October, will be codenamed Wily Werewolf. Other names that I liked were Wooley Wammoth and Wicked Wabbit. The 15.10 release will see more work on convergence ready for the LTS release next year.

Ubuntu Is Slowly Moving Towards the Rolling Release Model

Developers from Canonical explained last week that they intended to rebase the Ubuntu Next flavor (featuring Mir and Unity8) on Snappy, which means that they were also considering moving to a rolling release model, even if it was just for this branch.

Next Ubuntu Codename Announced, New Laptops

Ubuntu dominated the headlines today with its Ubuntu Online Summit for 2015 beginning today. Mark Shuttleworth gave the keynote and informed a loyal public of the new 15.10 lsb_release -a. Elsewhere, Ubuntu 15.04 gets a thumbs-up and Ebuyer.com is now selling Ubuntu laptops.

Netflix FIDO

Netflix has released source code for its automated incident response tool to help organisations cut through the noise of security alerts. Project lead and security boffin Rob Fry together with Brooks Evans, and Jason Chan announced the unleashing of the Fully Integrated Defense Operation (FIDO) saying it has chewed the time to respond to incidents from weeks to hours.