NHS open-source Spine 2 platform to go live next week
Submitted by Rianne Schestowitz on Thursday 21st of August 2014 04:41:58 AM
Filed under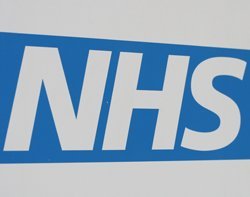 Last year, the NHS said open source would be a key feature of the new approach to healthcare IT. It hopes embracing open source will both cut the upfront costs of implementing new IT systems and take advantage of using the best brains from different areas of healthcare to develop collaborative solutions.
Meyer said the Spine switchover team has "picked up the gauntlet around open-source software".
The HSCIC and BJSS have collaborated to build the core services of Spine 2, such as electronic prescriptions and care records, "in a series of iterative developments".
More in Tux Machines
today's howtos

Leftovers: Gaming

Linux 3.19 To Have Skylake Graphics, PPGTT Enablement

Now that Linux 3.18-rc1 is out, Intel's Open-Source Technology Center developers responsible for their graphics driver work have begun submitting their changes to drm-next for landing with Linux 3.19.

Why Contribute to an Enterprise Open Source Project?

It would be difficult to find a better example of the former scenario than the OpenDaylight project. With a focus on software-defined networking and network functions virtualization, OpenDaylight launched in April 2013 as a collaborative open source project hosted by The Linux Foundation. Since then, it's taken off like a rocket.