NHS open-source Spine 2 platform to go live next week
Submitted by Rianne Schestowitz on Thursday 21st of August 2014 04:41:58 AM
Filed under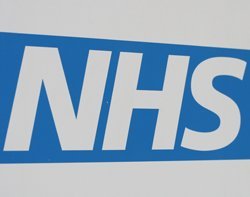 Last year, the NHS said open source would be a key feature of the new approach to healthcare IT. It hopes embracing open source will both cut the upfront costs of implementing new IT systems and take advantage of using the best brains from different areas of healthcare to develop collaborative solutions.
Meyer said the Spine switchover team has "picked up the gauntlet around open-source software".
The HSCIC and BJSS have collaborated to build the core services of Spine 2, such as electronic prescriptions and care records, "in a series of iterative developments".
More in Tux Machines
IPFire 2.19 Now Supports On-Demand IPsec VPNs, Core Update 110 Is Now Available

IPFire's Michael Tremer announced today, April 28, 2017, the release of IPFire 2.19 Core Update 110, a new stable maintenance version of the open-source, Linux-based firewall operating system. Coming two and a half months after the previous point release, IPFire 2.19 Core Update 110 is here to implement support for on-demand IPsec (Internet Protocol Security) VPNs (Virtual Private Networks), which might just come in handy to those who deal with a huge amount of IPsec net-to-net connections on their infrastructures.

Wine 2.7 Has Been Released

Canonical Releases Snapd 2.25 Snappy Daemon for Ubuntu Linux, Here Is What's New

Canonical's Snappy team, through Michael Vogt, announced today, April 28, 2017, the release and immediate availability of the Snapd 2.25 Snappy daemon for all supported Ubuntu Linux OSes, as well as other GNU/Linux distributions.

Ubuntu Devs Work on Rebasing Ubuntu 17.10 (Artful Aardvark) to Linux Kernel 4.11

It looks like the Ubuntu Kernel team is back at work after taking a short break, and they recently published another installation of their bi-weekly newsletter to inform the Ubuntu Linux community about what to expect in the coming weeks.