NHS open-source Spine 2 platform to go live next week
Submitted by Rianne Schestowitz on Thursday 21st of August 2014 04:41:58 AM
Filed under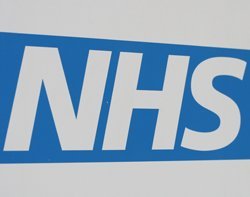 Last year, the NHS said open source would be a key feature of the new approach to healthcare IT. It hopes embracing open source will both cut the upfront costs of implementing new IT systems and take advantage of using the best brains from different areas of healthcare to develop collaborative solutions.
Meyer said the Spine switchover team has "picked up the gauntlet around open-source software".
The HSCIC and BJSS have collaborated to build the core services of Spine 2, such as electronic prescriptions and care records, "in a series of iterative developments".
More in Tux Machines
Video: Headless ARM9 SBC boots Linux in less than a second

Technologic has posted a video demo of its fast-booting headless PC/104-expandable SBC, which runs Debian on a PXA16x SoC and includes a Lattice FPGA.

UBOS -- a new Linux distro for personal servers and IoT devices

UBOS is a new Linux distro that aims to make it 10x easier to run server-side apps for yourself, or for your family, on hardware you own. Why give your valuable data to Google or some other data overlord, if you can keep it under your own control? All you need is a spare (physical, virtual, or cloud) computer that can run Linux. UBOS automates much of the administration, so you can get on with life. Want to use ownCloud instead of Dropbox? Shaarli instead of delicious? An RSS reader or an Internet-of-Things app? UBOS makes installation and maintenance easy and quick.