NHS open-source Spine 2 platform to go live next week
Submitted by Rianne Schestowitz on Thursday 21st of August 2014 04:41:58 AM
Filed under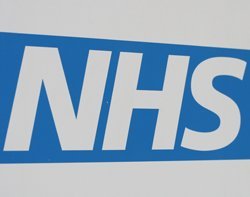 Last year, the NHS said open source would be a key feature of the new approach to healthcare IT. It hopes embracing open source will both cut the upfront costs of implementing new IT systems and take advantage of using the best brains from different areas of healthcare to develop collaborative solutions.
Meyer said the Spine switchover team has "picked up the gauntlet around open-source software".
The HSCIC and BJSS have collaborated to build the core services of Spine 2, such as electronic prescriptions and care records, "in a series of iterative developments".
More in Tux Machines
AN EARLY VIEW OF GTK+ 3.16

We've had long-standing feature requests to turn scrollbars into overlayed indicators, for touch systems. An implementation of this idea has been merged now. We show traditional scrollbars when a mouse is detected, otherwise we fade in narrow, translucent indicators. The indicators are rendered on top of the content and don't take up extra space. When you move the pointer over the indicator, it turns into a full-width scrollbar that can be used as such.

Linux Container Security

Hypervisors present a smaller attack surface than containers. This is somewhat mitigated in containers by using seccomp, selinux and restricting capabilities in order to reduce the number of kernel entry points that untrusted code can touch, but even so there is simply a greater quantity of privileged code available to untrusted apps in a container environment when compared to a hypervisor environment[1].

openSUSE, ROSA, and Red Hat

Today in Linux news, Jamie Watson is back with a look at the "coming attractions" of Makulu, openSUSE, and Fedora. Lifehacker has the winner of their "best desktop" survey and there are public builds of upcoming Unreal Tournament available. IT-Director.com published an article on "The rise of Red Hat" and Red Hat's Jackie Yeaney talks marketing with Advertising Age. Blogged reviews include Scientific Linux and ROSA R4 and Make Tech Easier discovers "the power of Konqueror."