NHS open-source Spine 2 platform to go live next week
Submitted by Rianne Schestowitz on Thursday 21st of August 2014 04:41:58 AM
Filed under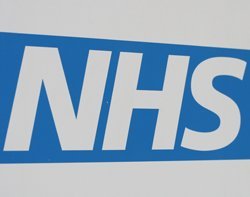 Last year, the NHS said open source would be a key feature of the new approach to healthcare IT. It hopes embracing open source will both cut the upfront costs of implementing new IT systems and take advantage of using the best brains from different areas of healthcare to develop collaborative solutions.
Meyer said the Spine switchover team has "picked up the gauntlet around open-source software".
The HSCIC and BJSS have collaborated to build the core services of Spine 2, such as electronic prescriptions and care records, "in a series of iterative developments".
More in Tux Machines
San Francisco Open Source Voting System Project Continues On

At the February 15 Elections Commission meeting, the Elections Commission voted unanimously to ask the Mayor's Office to allocate $4 million towards initial development of the open source voting project for the 2018-19 fiscal year (from Aug. 2018 - July 2019). This would go towards initial development once the planning phase is complete.

Detailed change log for deepin 15.4 RC

deepin is a Linux distribution devoted to providing beautiful, easy to use, safe and reliable system for global users. After public test of deepin 15.4 Beta, we have received a lot of suggestions and feedback, we adopted part of them and fixed a lot of problems.

GNOME 3.24: New Linux desktop is fast, responsive

I've been a fan of the work of the GNOME team for quite some time. They put together one heck of an excellent Linux desktop environment. But of late, I've found myself gravitating towards some of the more lightweight environments. MATE (which is a forked version of GNOME 2) and xmonad. I like my systems to be light on resource usage and highly responsive—those are two absolutely critical things for the way I use my computers. With this week's release of GNOME 3.24, I decided to jump back into the world of modern GNOME desktops and kick the tires again. In order to give it the best possible shot, I did a clean install of openSUSE Tumbleweed (the rolling release version of openSUSE) and then installed GNOME 3.24 on top of it. (Side note: 3.24 was not yet available in the default repositories when I wrote this article, but it should be shortly.) Also: Applying to Outreachy and GSoC for Fedora and GNOME

OpenSuse Leap Reinforces Linux Faith

Leap is a solid performer. I had no trouble installing it on MBR and EFI systems. Secure Boot tends to be buggy with some configurations, but it was incident-free with this installation. The bootloader handles multiboot with other Linux distributions or Windows fairly trouble-free. Installation is routine, thanks to the graphical format used. Only 64-bit versions are available for x86 computers, which limits access to legacy hardware in the 32-bit machines. ARM ports are available if you can track them down through the project's wiki.