Arch-based Linux distro KaOS 2014.08 is here with KDE 4.14.0
Submitted by Rianne Schestowitz on Thursday 21st of August 2014 03:45:11 AM
Filed under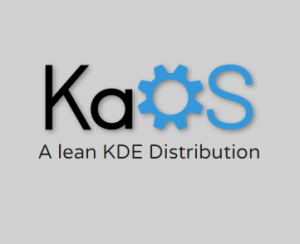 The Linux desktop community has reached a sad state. Ubuntu 14.04 was a disappointing release and Fedora is taking way too long between releases. Hell, OpenSUSE is an overall disaster. It is hard to recommend any Linux-based operating system beyond Mint. Even the popular KDE plasma environment and its associated programs are in a transition phase, moving from 4.x to 5.x. As exciting as KDE 5 may be, it is still not ready for prime-time; it is recommended to stay with 4 for now.
»
Printer-friendly version

56123 reads

PDF version
More in Tux Machines
Today in Techrights

Mozilla: OpenPGP in Thunderbird, Firefox Extension Workshop, Add-ons and Marketing

Kernel: IO_uring, Bootlin toolchains and latest from LWN

9 Best Free and Open Source Linux Markdown Editors

Markdown is a plain text formatting syntax created by John Gruber in 2004. It's designed to be easy-to-read and easy-to-write. Readability is at the very heart of Markdown. It offers the advantages of plain text, provides a convenient format for writing for the web, but it's not intended to be a replacement for HTML. Markdown is a writing format, not a publishing format. You control the display of the document; formatting words as bold or italic, adding images, and creating lists are just a few of the things we can do with Markdown. Mostly, Markdown is just regular text with a few non-alphabetic characters included, such as # or *.