Arch-based Linux distro KaOS 2014.08 is here with KDE 4.14.0
Submitted by Rianne Schestowitz on Thursday 21st of August 2014 03:45:11 AM
Filed under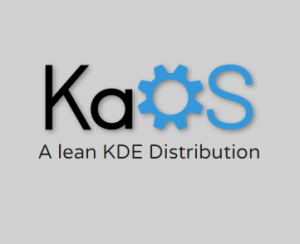 The Linux desktop community has reached a sad state. Ubuntu 14.04 was a disappointing release and Fedora is taking way too long between releases. Hell, OpenSUSE is an overall disaster. It is hard to recommend any Linux-based operating system beyond Mint. Even the popular KDE plasma environment and its associated programs are in a transition phase, moving from 4.x to 5.x. As exciting as KDE 5 may be, it is still not ready for prime-time; it is recommended to stay with 4 for now.
»
Printer-friendly version

56124 reads

PDF version
More in Tux Machines
IBM/Red Hat Leftovers

Ubuntu 20.10 (Groovy Gorilla) Beta Is Now Available for Download

Development on Ubuntu 20.10 kicked off earlier this year, shortly after the launch of Ubuntu 20.04 LTS (Focal Fossa), but since it's not a long-term supported (LTS) series, there aren't any major new features and enhancements to be expected in the upcoming release. The biggest things you already know about them. Ubuntu 20.10 will be shipping with the latest and greatest Linux 5.8 kernel series, which, of course, brings better hardware support, as well as the latest and greatest GNOME 3.38 desktop environment, which I took for a first look this week.

Debian: Sparky Linux, Mailman vs DKIM and Some Reports

Audiocasts/Shows: GamingOnLinux, The Linux Experiment and Coc Explorer

It's been a long time since a GamingOnLinux Podcast and we're coming back, with quite a different style to what we were doing before. Technically this is 'Episode 22'.

Here are your Linux, Open Source and Privacy news for the end of september 2020! This time, we've got Geforce Now running on Linux, Microsoft Edge on our platform, tons more hardware supporting Linux, and Mozilla shutting down some more projects.

I recently switched over from Netrw to Fern.vim and then you guys started telling me about another vim file tree called coc explorer and I knew I had to give that one a try as well. They all have their limitations in some way so what you've got to do is find the one that fits you perfectly and I think this one is fairly close in that respect.