Arch-based Linux distro KaOS 2014.08 is here with KDE 4.14.0
Submitted by Rianne Schestowitz on Thursday 21st of August 2014 03:45:11 AM
Filed under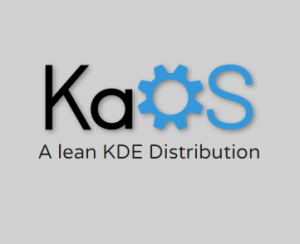 The Linux desktop community has reached a sad state. Ubuntu 14.04 was a disappointing release and Fedora is taking way too long between releases. Hell, OpenSUSE is an overall disaster. It is hard to recommend any Linux-based operating system beyond Mint. Even the popular KDE plasma environment and its associated programs are in a transition phase, moving from 4.x to 5.x. As exciting as KDE 5 may be, it is still not ready for prime-time; it is recommended to stay with 4 for now.
More in Tux Machines
World's smallest i.MX6 module has onboard WiFi, eMMC

Variscite unveiled a 50 x 20mm "DART-MX6″ module that runs Linux or Android on the Freescale i.MX6, with up to 64GB eMMC flash and -40 to 85°C support. Variscite's claim that the 50 x 20mm DART-MX6 is the world's smallest computer-on-module based on Freescale's i.MX6 system-on-chip appears to be a valid one. It beats the smallest ones we've seen to date: TechNexion's 40 x 36mm PICO-IMX6, and Solid-Run's 47 x 30mm microSOM i4. It's also just a hair larger than Variscite's own 52 x 17mm DART-4460, which is based on a dual-core TI OMAP4460 SoC, and Gumstix's slightly larger 58 x 17mm Overo modules, which use TI Sitara AM37xx SoCs.

BQ Aquaris E4.5 Ubuntu Edition review

The BQ Aquaris e4.5 Ubuntu Edition is not the debut Canonical must have envisaged for Ubuntu Phone, in the early days of the platform's development. It's a perfectly functional smartphone for the most part, and we like the concept of scopes, but the hardware is humdrum, performance is sluggish, and the software running on it is rough and ready, and full of holes. We'll be tracking the progress of Ubuntu Phone with interest – it surely must get better than this – but this first device is one to write off to experience.