One interface, many truths
Submitted by Rianne Schestowitz on Sunday 17th of August 2014 06:20:34 PM
Filed under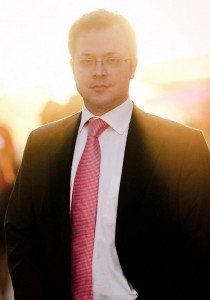 Today I'd like to discuss a topic that is constantly recurring about LibreOffice: the overhaul of its interface. I am aware the matter has some real trolling potential, but at least if one wants to troll it is important to get some things straight first.
Is LibreOffice's interface outdated? It depends who you ask the question. The problem is that some part of the answer is really a matter of taste; another part of it is really about the kind of interface we could have; and yet another side of the matter is the perception of what its interface should be like. Let's address the three issues separately.
More: LibreOffice Conference 2014 to be held in Bern this September
More in Tux Machines
Canonical Publishes Impressive Roadmap for All of Their Ubuntu Products

Canonical is working on multiple projects at the same time, and it's often difficult to understand their plans, but Director of Product Strategy Engineering Olli Ries has shed some light on how their inner workings are structured and how things are evolving, from the inside out.

Making the Case for Koha: Why Libraries Should Consider an Open Source ILS

When Engard educates people on what open source is, what it means to use open source software, what types of software are available, which companies use it, and who trusts it, they see that their fears are unfounded, she says. To back up her discussions with facts, she maintains bibliographies on open source and open source security. She also has a set of bookmarks on Delicious, and she wrote a book, Practical Open Source Software for Libraries. "[W]hen people come to me and say open source is too risky … I have facts and figures, just what librarians want, to say no, all software has potential risk associated with it. You have to evaluate software side by side, and look at it, and really take the time to compare it. … I know you're going to pick the open source solution over the proprietary because it is so quickly developed, so quickly fixed, so ahead of the curve as far as technology is concerned."

Review of Ubuntu Phone – A Work Still Under Progress

However, what one must remember is that the Ubuntu Phone is still a work in progress. The company is issuing updates every month and is relying on its current user base regarding the feedback and ideas. Right now, only three Ubuntu phones are present in the market ranging from $186 to $328 roughly. Ubuntu has been in hibernation mode for the development of this OS for a long time and it looked like they might be consumer ready now, however, after seeing the Ubuntu Phone it looks like they might be far from that scenario right now.

Android M news: Release date delayed, to come out in September or October?

Google reveals that the newest Android operating system initially codenamed as "Android M" will be delaying the release of Android M Developer Preview 3 for selected Nexus devices. The information was shared by the company's employee and moderator Wojtek Kaliciński on the Developer community page in Google+.