One interface, many truths
Submitted by Rianne Schestowitz on Sunday 17th of August 2014 06:20:34 PM
Filed under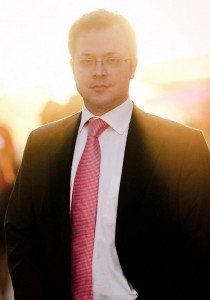 Today I'd like to discuss a topic that is constantly recurring about LibreOffice: the overhaul of its interface. I am aware the matter has some real trolling potential, but at least if one wants to troll it is important to get some things straight first.
Is LibreOffice's interface outdated? It depends who you ask the question. The problem is that some part of the answer is really a matter of taste; another part of it is really about the kind of interface we could have; and yet another side of the matter is the perception of what its interface should be like. Let's address the three issues separately.
More: LibreOffice Conference 2014 to be held in Bern this September
More in Tux Machines
Xubuntu 14.10 (Utopic Unicorn) Features a Pink Desktop

Xubuntu 14.10 (Utopic Unicorn) is now available for download, along with its Ubuntu GNOME, Kubuntu, Xubuntu, and other flavors. The developers have made a few important changes that will definitely set this release apart.

UBUNTU MATE SEES ITS FIRST RELEASE (14.10

Along with the other flavors, Ubuntu MATE 14.10 was released today. This is an unofficial (it will most probably become an official Ubuntu flavor in the near future) MATE-based Ubuntu flavor, "ideal for those who want the most out of their desktops, laptops and netbooks and prefer a traditional desktop metaphor", which had its very first stable release today.

Mature, easy-to-deploy Open Source Cloud computing software platform boasts improved efficiency and performance.

The Apache CloudStack project announced the immediate availability of Apache CloudStack v4.4.1, the latest version of the turnkey Open Source cloud computing software platform used for creating private-, public-, and hybrid cloud environments. Apache CloudStack clouds enable billions of dollars' worth of business transactions annually across their clouds, and its maturity and stability has led it to has become the Open Source platform for many service providers to set up on-demand, elastic public cloud computing services, as well as enterprises and others to set up a private or hybrid cloud for use by their own employees.

ownCloud Asks Canonical to Remove Their Software from Ubuntu Repos, Sparks Fly

A member of the ownCloud security team has sent a request to Canonical asking them to remove all the packages from their repositories regarding this software stack. The problem is that things are not that simple.