One interface, many truths
Submitted by Rianne Schestowitz on Sunday 17th of August 2014 06:20:34 PM
Filed under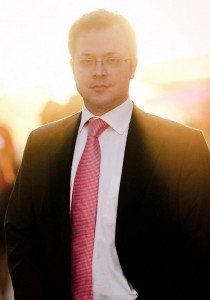 Today I'd like to discuss a topic that is constantly recurring about LibreOffice: the overhaul of its interface. I am aware the matter has some real trolling potential, but at least if one wants to troll it is important to get some things straight first.
Is LibreOffice's interface outdated? It depends who you ask the question. The problem is that some part of the answer is really a matter of taste; another part of it is really about the kind of interface we could have; and yet another side of the matter is the perception of what its interface should be like. Let's address the three issues separately.
More: LibreOffice Conference 2014 to be held in Bern this September
More in Tux Machines
Red Hat and Fedora

Leftovers: OSS and Sharing

Openwashing

Sailfish OS 2.0.2

Jolla announced today that their Sailfish OS 2.0.2 "Aurajoki" mobile operating system release is available as early access. Sailfish OS 2.0.2 makes it easier to take screenshots via the volume buttons, a variety of new keyboard layouts, a new layout on the media app, a new Sailfish OS logo, simplified backups, browser improvements, support for flash when recording videos, the cloud services now supports the VK service, dual SIM support on capable devices, Dropbox and OneDrive integration in the photo gallery, and a wide variety of other fixes and improvements.

This update contains of many bug fixes and new added features such as taking screenshot by holding down volume buttons for 0.5 seconds, added keyboard layouts for Indian languages Telugu, Malayalam, Kannada, Punjabi, Tamil and Bengali, new layout on Media app's front page, new Sailfish OS logo and many more.