One interface, many truths
Submitted by Rianne Schestowitz on Sunday 17th of August 2014 06:20:34 PM
Filed under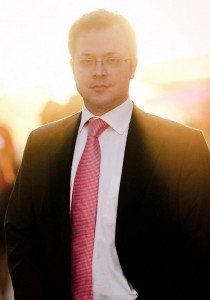 Today I'd like to discuss a topic that is constantly recurring about LibreOffice: the overhaul of its interface. I am aware the matter has some real trolling potential, but at least if one wants to troll it is important to get some things straight first.
Is LibreOffice's interface outdated? It depends who you ask the question. The problem is that some part of the answer is really a matter of taste; another part of it is really about the kind of interface we could have; and yet another side of the matter is the perception of what its interface should be like. Let's address the three issues separately.
More: LibreOffice Conference 2014 to be held in Bern this September
More in Tux Machines
Today in Techrights

What is the GRUB2 boot loader?

There are various things that make up an operating system. In any operating system, one of the most critical parts is powering on the machine. During this process, the computer will execute a small program in read-only memory (ROM) to begin initiating the startup process. This small program is known by many names, but most often called a boot loader. In almost every Linux distribution, including Fedora, GRUB2 (or GRand Unified Bootloader 2) is the default boot loader. Even though it is a critical piece of the operating system, many people aren't aware of the boot loader, all that goes into it, or how it can be customized.

openSUSE Tumbleweed Getting Linux Kernel 4.8.3 Soon, GNOME 3.22.1 Landed

openSUSE developer Dominique Leuenberger informs the openSUSE Tumbleweed community about the latest GNU/Linux technologies and Open Source software projects that landed in the stable repositories.

KDE Applications 16.12 Software Suite Lands December 15 for KDE Plasma 5.8 LTS

KDE Plasma's KDE Applications 16.08 software suite series will receive just one more point release, namely KDE Applications 16.08.3, which lands November 10, so it's time for the next major branch.