One interface, many truths
Submitted by Rianne Schestowitz on Sunday 17th of August 2014 06:20:34 PM
Filed under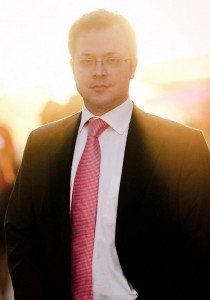 Today I'd like to discuss a topic that is constantly recurring about LibreOffice: the overhaul of its interface. I am aware the matter has some real trolling potential, but at least if one wants to troll it is important to get some things straight first.
Is LibreOffice's interface outdated? It depends who you ask the question. The problem is that some part of the answer is really a matter of taste; another part of it is really about the kind of interface we could have; and yet another side of the matter is the perception of what its interface should be like. Let's address the three issues separately.
More: LibreOffice Conference 2014 to be held in Bern this September
More in Tux Machines
First thoughts on KaOS 2014.12

The latest snapshot of this rolling release distribution includes initial support for UEFI, the KDE 4.14 desktop, systemd version 218 and the Qupzilla web browser. I mention Qupzilla because I feel it is a rare gem in the open source world, a quick capable browser that perhaps does not get the attention it deserves. KaOS is available in just one edition, a 64-bit x86 build. The ISO we download for KaOS is 1.6GB in size.

6 big changes coming to Fedora 22

Hold on to your (red) hats. Fedora 22, the next iteration of the "move fast and break things" version of Linux sponsored by Red Hat, is set to arrive on May 19. After the multiple editions introduced in the previous Fedora, what's in store this time? The answer lies with the proposals received by the Fedora Engineering and Steering Committee (FESCo), whose deadline for proposed changes passed last week. Here are some of the more notable and head-turning proposals for Fedora 22 that seem most likely to make it to the final product.

Sorry, Windows 10 Fans, but This Is What Icons Should Look Like

The icon theme of an operating system has more importance than people might imagine. Microsoft has updated the icons for the latest Windows 10 preview and they actually look terrible and they lack consistency. We listed a few Linux ones for a better comparison.

Canonical Reveals the Hardware Specs of the Ubuntu Aquarius E4.5 Phone

In the meantime, even if Meizu was the first company to confirm the release of an Ubuntu phone, it looks like Bq beat them to the punch, although they are aiming at different users. The specs detailed by Canonical show that Aquarius E4.5 is an affordable device with medium hardware specs. It doesn't seem like much, but it's addressed at people who don't want to spend too much on a high-end phone, but still want to own a smartphone.