One interface, many truths
Submitted by Rianne Schestowitz on Sunday 17th of August 2014 06:20:34 PM
Filed under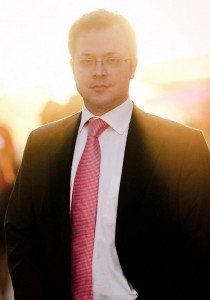 Today I'd like to discuss a topic that is constantly recurring about LibreOffice: the overhaul of its interface. I am aware the matter has some real trolling potential, but at least if one wants to troll it is important to get some things straight first.
Is LibreOffice's interface outdated? It depends who you ask the question. The problem is that some part of the answer is really a matter of taste; another part of it is really about the kind of interface we could have; and yet another side of the matter is the perception of what its interface should be like. Let's address the three issues separately.
More: LibreOffice Conference 2014 to be held in Bern this September
More in Tux Machines
Android Leftovers

Most of Facebook's announcements at its F8 developer conference this week were iOS-centric, but today, the company also released three new open source tools for Android developers. The first is a performance segmentation library called Year Class that is meant to help developers quickly figure out what kind of device a user is running.

Samsung's Galaxy S6 and Galaxy S6 Edge flagship phones are finally here. They are beautiful phones (unlike the uninspired Galaxy S5). The S6 Edge, with its unique curved screen, is especially eye-catching.

iOS and Android have been battling for mobile supremacy for years. But iOS still offers some features that Android doesn't have. If Google...er...borrowed those features, they might add real value for many Android users.

Lubuntu 15.04 Beta 2 Is Not Using Systemd, Nor LXQt - Screenshot Tour

Lubuntu 15.04 is the last in our screenshot tour articles related to the Final Beta a.k.a. Beta 2 of the Vivid Vervet development cycle. Lubuntu 15.04 Beta 2 offers one of the most lightweight desktop experiences and it is now powered by Ubuntu 15.04's Linux 3.19.2 kernel. Also: Xubuntu 15.04 Beta 2 Released, Offers a Neat Xfce 4.12 Experience - Screenshot Tour

What is keeping you from switching to Linux?

I'd like to make time for switching my main system but it is not there yet. What I plan to do is however use Linux on my laptop and get used to it this way. While it will take longer than a radical switch, it is the best I can do right now. Eventually though, I'd like to run all but one system on Linux and not Windows. Also: Who's Using, And Not Using, GNU/Linux Desktops

5 Surprising Reasons Behind The GNOME Resurgence

When the team behind GNOME came out with GNOME 3, which included the infamous GNOME Shell, the most popular desktop environment of the time saw a sharp decrease in users. And honestly, that trend is pretty easy to explain. When GNOME 3 initially came out, it was incomplete, buggy, and foreign. The concepts behind GNOME Shell were never before seen on a desktop system, and lots of users who were used to panels/taskbars and menus didn't like the rather dramatic changes.