One interface, many truths
Submitted by Rianne Schestowitz on Sunday 17th of August 2014 06:20:34 PM
Filed under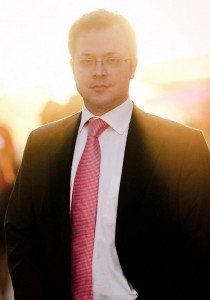 Today I'd like to discuss a topic that is constantly recurring about LibreOffice: the overhaul of its interface. I am aware the matter has some real trolling potential, but at least if one wants to troll it is important to get some things straight first.
Is LibreOffice's interface outdated? It depends who you ask the question. The problem is that some part of the answer is really a matter of taste; another part of it is really about the kind of interface we could have; and yet another side of the matter is the perception of what its interface should be like. Let's address the three issues separately.
More: LibreOffice Conference 2014 to be held in Bern this September
More in Tux Machines
Fedora 21 review - Uh, not again

Why did Fedora 21 have to be so buggy? Why? I wanted it to succeed, I wanted it to be cool and fun, just like the last release. There was so much potential, and then, something went wrong. Quite a few somethings, apparently. Installer partition selections, bootloader, login, codecs, printing, desktop effects. Damn. Fedora, where art thou? Anyhow, Fedora 21 KDE is just not as good as it should be. Not as good as its predecessor, not as good as its rival, and most importantly, not as good as Fedora. There must be a baseline to quality, and it must never be crossed, downwards. This time, I did not get what I wanted, and I'm sad, because I know that Fedora can do it. We've all seen it happen. So more time is needed in the special oven for naughty distros. Perhaps I rushed testing just days after the official release, but it is how it is. 6/10. Done. Also: Fedora 21 GNOME Review: If you can ignore the initial hiccups, fantastic operating system!

Linux Best & Worst, Live Patchin', and Devuan Good

It was a fairly slow news day today in Linuxville. Nevertheless, Steven J. Vaughan-Nichols explains why 2014 "was the best of years, it was the worst of years." Gary Newell asks if the Debian-fork Devuan is a good idea and Serdar Yegulalp looks at the competing live kernel patchers and Fedora 21 is reviewed again, twice.

OMG! GNU/Linux @ Walmart.com, sort of…

Remember the netbooks with GNU/Linux at Walmart, years ago?

Confessions of an open source purist

I have also repeatedly evaluated GNU/Linux as a platform for my daily writing and administration. Each time, I've found it fairly easy to install (moreso every time I try) and easy to add applications. I've never had problems with malware, but at some point in the life of the system, a problem arises that at best causes an inconvenience (like the sleep mode failing) and at worst leaves the system impossible to boot.