One interface, many truths
Submitted by Rianne Schestowitz on Sunday 17th of August 2014 06:20:34 PM
Filed under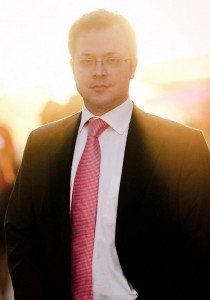 Today I'd like to discuss a topic that is constantly recurring about LibreOffice: the overhaul of its interface. I am aware the matter has some real trolling potential, but at least if one wants to troll it is important to get some things straight first.
Is LibreOffice's interface outdated? It depends who you ask the question. The problem is that some part of the answer is really a matter of taste; another part of it is really about the kind of interface we could have; and yet another side of the matter is the perception of what its interface should be like. Let's address the three issues separately.
More: LibreOffice Conference 2014 to be held in Bern this September
More in Tux Machines
Leftovers: Gaming

It seems like it would have been done long ago, but upstream SDL2 now finally has out-of-the-box Steam Controller mappings for Linux and iOS.

I see people annoyed with GOG a lot in our comments for how long it's taking their Galaxy client to land on Linux, the good news is that it's being worked on.

News about the migration to ODF in Taiwan

The migration of ODF keeps going in many different fields in Taiwan. Since 2016 the Ministry of Education in Taiwan entrusts the Information Service Association of Chinese Colleges (ISAC) and Software Liberty Association Taiwan (SLAT) with the task of promoting and migrating ODF/LibreOffice in universities in Taiwan. Among all the university, National Chi-Nan University (NCNU) is the earliest one, which started migrating LibreOffice since 2014 and has been working on it for three years. Then on April 20, 2017, a student from NCNU posted an article on Dcard forum saying that, according to her teacher, NCNU "Will not use Microsoft Office anymore due to the budget issue. LibreOffice will be used to replace Microsoft Office." The student strongly questioned, "LibreOffice is totally unknown to everyone. I don't know what the administrative staffs of our school are thinking about. Microsoft's software is a very basic skill for enterprises to recruit people. This decision will make students lost their core competitiveness."

Phoronix on Graphics

Curious about the Beignet OpenCL performance impact on a Broadwell-U laptop/ultrabook and just going through bare metal benchmarking withdrawals while away this week in Russia, I was running some Beignet tests on the Lenovo ThinkPad X1 Carbon.

While Timothy Arceri at Valve had just made the change to a 5% cache size limit of your disk space from an original 10% maximum threshold, he's now changed it to just a 1GB cache limit.

NVIDIA GeForce GTX 1080 Ti: Windows 10 Creators Update vs. Ubuntu Linux Gaming

Earlier this week I posted some fresh AMD Radeon Windows vs. Linux gaming benchmarks using the newly-released Windows 10 Creator Update and Ubuntu 17.04. For your viewing pleasure today are some fresh NVIDIA Windows vs. Linux benchmarks using a high-end GeForce GTX 1080 Ti graphics card.