One interface, many truths
Submitted by Rianne Schestowitz on Sunday 17th of August 2014 06:20:34 PM
Filed under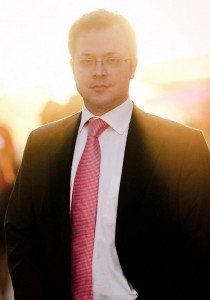 Today I'd like to discuss a topic that is constantly recurring about LibreOffice: the overhaul of its interface. I am aware the matter has some real trolling potential, but at least if one wants to troll it is important to get some things straight first.
Is LibreOffice's interface outdated? It depends who you ask the question. The problem is that some part of the answer is really a matter of taste; another part of it is really about the kind of interface we could have; and yet another side of the matter is the perception of what its interface should be like. Let's address the three issues separately.
More: LibreOffice Conference 2014 to be held in Bern this September
More in Tux Machines
German Greens want increased support for open source

The Greens in the German parliament want the government to shore up support for open source, but are not sure how. The politicians are working with the Free Software Foundation Europe, to figure out the most convincing arguments and how to increase pressure on the federal government.

Windows Users Download Ubuntu 30,000 Times a Day and Other Cool Facts

Ubuntu is the most used Linux desktop operating system, but that might not be all that transparent, so we would also like to present some interesting figures, like the number of Windows users that download Ubuntu every day.

Mozilla Firefox 37.0.2 Out Now, Fixes Incorrect Rendering of Google Maps

Mozilla pushed today the second maintenance release of its stable Firefox 37.0 web browser to Linux, Windows, and Mac OS X users worldwide, available for download right now via the application's built-in updater.

Linux-friendly COM Express triplets embed Intel Bay Trail SoCs

When we saw the announcement for the CEM841 COM Express Type 2, we noticed that Axiomtek had already listed two other very similar new COM Express modules — the CEM842 and CEM843 — as "coming soon." The CEM841 and CEM842 each offers a choice of dual- or quad-core Intel Celeron system-on-chip from the same 22nm Bay Trail generation as the Atom E3845 used by the CEM843. The CEM841 uses the 125 x 95mm COM Express Type 2 Basic format, while the other two modules adopt the 95 x 95mm COM Express Type 6 form factor. The modules specifically support Linux Ubuntu and CentOS, but other mainstream Linux variants should work fine.