The Connected Car, Part 2: Wired For Wireless - It's All Business
Submitted by Rianne Schestowitz on Wednesday 13th of August 2014 06:15:32 AM
Filed under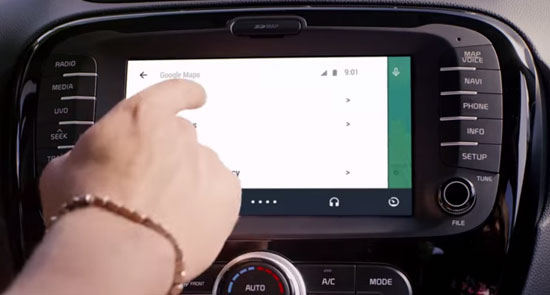 The connected car is a battlefield among technology purveyors fighting to get their hardware plugged into the vehicle's network bus. Open source technology is becoming a key contender. OEMs are sorting through a garage full of options from versions of embedded Linux to the Automotive Grade Linux (AGL) distro and the Android car platform.
The connected car concept is picking up speed as a vehicle intelligence system in its own right. It is turning the common car into a fully functional communications center on wheels. Its abilities reach far beyond mere infotainment.
More in Tux Machines
today's howtos

Software: LibreELEC 8.0.1 (Kodi), MKVToolnix 10.0.0, Claws Mail 3.15)

Games for GNU/Linux

Back in January Beamdog was looking for testers on a new game. Now the Planescape website has a countdown timer. It's legitimate too, as tweeted by the Beamdog and the D&D twitter accounts.

The developers of Deadhold [Steam, Official Site] want to support Linux and they are thinking about releasing an experimental Linux Beta.

Those of us who have taken up the mantle of a Linux gamer know that our path is rarely easy. For a long time, few games were released for our chosen platform. Those that were shipped riddled with bugs, compatibility issues and rarely worked out of the box. Getting games to work require using WINE and deeply complex almost arcane workarounds to force windows games to work on our quirky systems. Unfortunately, games rarely worked well and usually required hours of complex tweaking in order to get them to function properly. To top this all of, there were graphics driver problems, optimization issues, peripherals rarely worked out of the box and our lives were generally difficult.

Ubuntu-Based LXLE 16.04.2 Gets an RC Build, Promises to Be the Best Release Ever

LXLE 16.04.2 is on its way to becoming the best release ever of the Ubuntu-based distribution built around the lightweight LXDE desktop environment, and it just received a Release Candidate (RC) build. Continuing to get all the goodies from Ubuntu 16.04.2 LTS (Xenial Xerus), LXLE 16.04.2 Release Candidate is here only two weeks after the last Beta milestone, and adds quite a bunch of improvements and bug fixes. These include a reconfigured menu layout to be less cluttered for navigation, and a revamped Control Menu to act as a dynamic Control Panel.