The Connected Car, Part 2: Wired For Wireless - It's All Business
Submitted by Rianne Schestowitz on Wednesday 13th of August 2014 06:15:32 AM
Filed under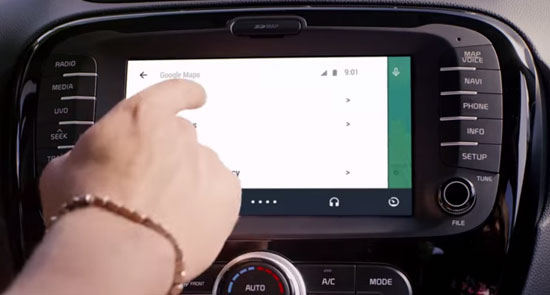 The connected car is a battlefield among technology purveyors fighting to get their hardware plugged into the vehicle's network bus. Open source technology is becoming a key contender. OEMs are sorting through a garage full of options from versions of embedded Linux to the Automotive Grade Linux (AGL) distro and the Android car platform.
The connected car concept is picking up speed as a vehicle intelligence system in its own right. It is turning the common car into a fully functional communications center on wheels. Its abilities reach far beyond mere infotainment.
More in Tux Machines
Audacious 3.8.1 Open-Source Music Player Supports Opus Cover Art in the Info Bar

More than two months after the release of the major Audacious 3.8 open-source and cross-platform music player software for GNU/Linux and Microsoft Windows operating system, the first maintenance update arrives on December 6, 2016.

Ubuntu Core has the keys to IoT security

In October, a DDoS attack on Dyn's infrastructure took down a big chunk of the internet, making sites like Amazon and Twitter inaccessible. It was the first major attack involving IoT (internet of things) devices. Fortunately, it was also a benign attack: no one got hurt, no one died. However, the next attack could be catastrophic. No one knows when it will happen. No one knows the magnitude.

Android Marshmallow on PC Falls Flat

The Android-x86 Project eventually may become a viable operating system alternative for your desktop and laptops computers, but it's not there yet. You will have to wait a while for the developers to fix a number of failures with the latest release upgrading Android-x86 to Marshmallow 6.0.1. The developers late this summer released the first stable version of Android-x86 6.0, codenamed "Marshmallow." Android-x86 lets you run the Android OS with the Google Chrome browser on your desktop and laptop computers, rather than buying one of the qualified Chromebooks with the Google Play Store features bolted on.

Korora 25 Linux Released, Based on Fedora 25 Ships with Cinnamon 3.2, MATE 1.16

On December 7, 2016, the development team behind the Fedora-based Korora Linux operating system proudly announced the release and general availability of Korora 25.