The Connected Car, Part 2: Wired For Wireless - It's All Business
Submitted by Rianne Schestowitz on Wednesday 13th of August 2014 06:15:32 AM
Filed under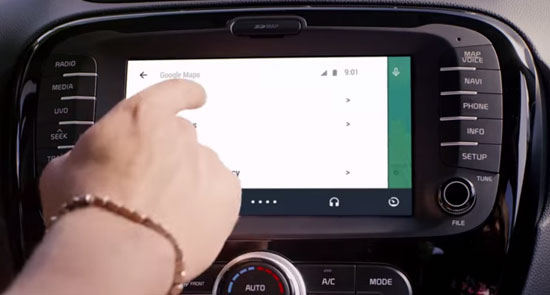 The connected car is a battlefield among technology purveyors fighting to get their hardware plugged into the vehicle's network bus. Open source technology is becoming a key contender. OEMs are sorting through a garage full of options from versions of embedded Linux to the Automotive Grade Linux (AGL) distro and the Android car platform.
The connected car concept is picking up speed as a vehicle intelligence system in its own right. It is turning the common car into a fully functional communications center on wheels. Its abilities reach far beyond mere infotainment.
More in Tux Machines
Red Hat Enterprise Linux 7.1 Officially Released with Support for Linux Containers

Red Hat was proud to announce earlier today, March 5, the availability of the first maintenance release of its Red Hat Enterprise Linux 7 operating system for computers, used in numerous enterprises worldwide. Red Hat Enterprise Linux 7.1 contains a great amount of bug fixes and improvements over the previous release, as well as various new features. Also: iSER target should work fine in RHEL 7.1

Help: Linux to the rescue of older operating systems

As you know, when someone offers free stuff, we give it a few weeks in order to give each group, organization or individual in need a chance to respond. That's what we'll do with Mary Greenfield's generous offer to donate free fabric, so give it another week and then we'll forward responses to her. One of the most rewarding aspects of writing this column is realizing that it generates discussion, and here's a response to that question about updates for an older computer running Windows ME...

Open source used to manage Figueres' environment

The Spanish town of Figueres is relying on free and open source software to help manage its urban and natural environment. Fisersa Ecoserveis, an environmental company, is using a range of open source solutions to create, update and manage interactive geographic maps, used for monitoring and planning the city's green spaces.

I/O-rich SBC runs Linux on Cortex-A9 Sitara SoC

MYIR launched a "Rico" SBC for TI's Cortex-A9 AM437x SoC, with an open Linux BSP, 4GB of eMMC flash, and coastline GbE, HDMI, and USB host and device ports.