First Bugfix Update to Plasma 5
Submitted by Roy Schestowitz on Tuesday 12th of August 2014 09:13:24 PM
Filed under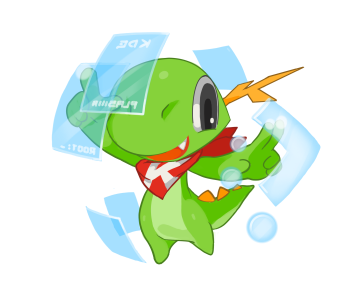 KDE is now getting into the swing of releases numbered 5. Today we add Plasma 5's first bugfix update. The release features KDE's flagship desktop project as well as the base software needed to keep your computer running. Plasma will have feature releases every three months and bugfix releases in the months in between.
More in Tux Machines
Kernel Space/Linux

Leftovers: Software

today's howtos

SUSE Leftovers

Starting from version 1.21.0 you'll experience an improved graphical user interface, where show and compare views are connected. With this you can navigate between viewing different descriptions as well as comparing them, so working with multiple system descriptions is much faster and offers greater usability. When you start the graphical user interface you will get a list of all available system descriptions, where you can choose one to view more details. The following screen shot shows this list. You can use the search mask to filter them for certain terms. Simply click on the description you would like to see and it will get you to the details view. Run the command `machinery list --html` to get to the list view.

We are happy to announce that Azure image type has been enabled for SUSE Linux Enterprise 12 SP1 appliances. From now on you can build and upload SLE12 SP1 based appliances in the Microsoft Azure Cloud.