Computer Dating, Linux Style
Submitted by Rianne Schestowitz on Thursday 7th of August 2014 07:31:11 AM
Filed under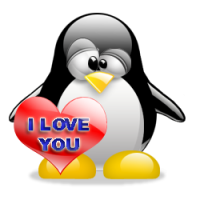 Look…let's face this together. Dating can suck.
When you're young, it's an adventure. One has relatively little baggage, the emotional scars are few and you haven't even begun to think about dating's therapeutic value yet. In other words, the dating world is your oyster.
Then you find yourself at midlife, when you've accumulated a large pool of of crises. You know, stuff like that divorce or two under your belt, some strong political or religious beliefs that are deeply ingrained and…oh yeah…that messy conviction for hacking that's still on your record. These are things that tend to narrow down the potential list of candidates for life-long bliss.
More in Tux Machines
Security Leftovers

A 15-year-old flaw in every version of Windows right from XP to Windows 10 allows a malicious attacker to take control of a system through the anti-virus software running on the system.

Today, March 23rd 2017, WikiLeaks releases Vault 7 "Dark Matter", which contains documentation for several CIA projects that infect Apple Mac Computer firmware (meaning the infection persists even if the operating system is re-installed) developed by the CIA's Embedded Development Branch (EDB). These documents explain the techniques used by CIA to gain 'persistence' on Apple Mac devices, including Macs and iPhones and demonstrate their use of EFI/UEFI and firmware malware. Among others, these documents reveal the "Sonic Screwdriver" project which, as explained by the CIA, is a "mechanism for executing code on peripheral devices while a Mac laptop or desktop is booting" allowing an attacker to boot its attack software for example from a USB stick "even when a firmware password is enabled". The CIA's "Sonic Screwdriver" infector is stored on the modified firmware of an Apple Thunderbolt-to-Ethernet adapter.

today's howtos

Kernel Space/Linux

Red Hat News

Red Hat Gluster Storage 3.2 addresses an inherent challenge with network attached storage (NAS) around scaling metadata-intensive operations, particularly with files under a few megabytes. These improvements to metadata operations can benefit storage of Red Hat OpenShift Container Platform registries. Container registries, the heart of a container platform, are critical to resident applications and need highly elastic, durable storage. In addition, faster metadata-intensive operations can improve day-to-day operations by as much as 8x according to Red Hat performance data, increasing the responsiveness of the storage system at scale and improving the overall end-user experience.

Red Hat has announced that OpenSCAP 1.2, an open source Security Content Automation Protocol (SCAP) scanner, has been certified by the National Institute of Standards and Technology as a US government evaluated configuration and vulnerability scanner for Red Hat Enterprise Linux 6 and 7-based systems.