Computer Dating, Linux Style
Submitted by Rianne Schestowitz on Thursday 7th of August 2014 07:31:11 AM
Filed under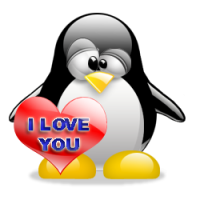 Look…let's face this together. Dating can suck.
When you're young, it's an adventure. One has relatively little baggage, the emotional scars are few and you haven't even begun to think about dating's therapeutic value yet. In other words, the dating world is your oyster.
Then you find yourself at midlife, when you've accumulated a large pool of of crises. You know, stuff like that divorce or two under your belt, some strong political or religious beliefs that are deeply ingrained and…oh yeah…that messy conviction for hacking that's still on your record. These are things that tend to narrow down the potential list of candidates for life-long bliss.
More in Tux Machines
When A Computer Is Ready for the Junk Pile

HBO//Devious Maids S04E01 Online 2016. HBO//Pretty Little Liars S7 E2 Online 2016.

Windows 'Upgrade'

Canonical Releases New Kernel Update for Ubuntu 12.04 LTS and Ubuntu 14.04 LTS

We reported the other day that Canonical released a major kernel update for its Ubuntu 16.04 LTS (Xenial Xerus) operating system, and it appears that it also affected users of the Ubuntu 15.10 (Wily Werewolf) distribution.

This programmable, open source outlet can do things that off-the-shelf smart plugs can't

Excited by the idea of an open-source, Arduino-based outlet, capable of remotely controlling your various household devices? If so, you'll definitely want to check out the Portlet: a versatile portmanteau of "portable" and "outlet," which — despite only consisting of 4 buttons and a simple 2×15 character LCD screen — can be programmed to do everything from switching your lights on at a certain time to keeping your coffee heated at the perfect temperature.