Computer Dating, Linux Style
Submitted by Rianne Schestowitz on Thursday 7th of August 2014 07:31:11 AM
Filed under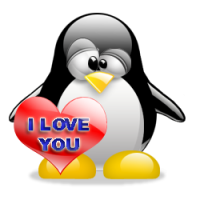 Look…let's face this together. Dating can suck.
When you're young, it's an adventure. One has relatively little baggage, the emotional scars are few and you haven't even begun to think about dating's therapeutic value yet. In other words, the dating world is your oyster.
Then you find yourself at midlife, when you've accumulated a large pool of of crises. You know, stuff like that divorce or two under your belt, some strong political or religious beliefs that are deeply ingrained and…oh yeah…that messy conviction for hacking that's still on your record. These are things that tend to narrow down the potential list of candidates for life-long bliss.
More in Tux Machines
Linux and Linux Foundation

Greg Kroah-Hartman announced today, April 27, 2017, the immediate availability of new maintenance updates to the long-term supported Linux 4.9 and 4.4 kernels series, as well as Linux 4.10.

The OPNFV Project, an open source project that facilitates the development and evolution of Network Functions Virtualization (NFV) components across various open source ecosystems through collaborative upstream development, integration, deployment, and testing, today announced the initial session agenda for its third-annual OPNFV Summit. Hosted by LF Asia, LLC, the Summit takes place June 12-15 in Beijing, and brings together key developers, communities, and organizations within the networking industry.

Security Leftovers

I was recently invited to take part in some research by BBC Click, alongside Professor Alan Woodward, to analyse a device that had quite a lot of people all excited. With slick marketing, catchy tag lines and some pretty bold claims about their security, nomx claim to have cracked email security once and for all. Down the rabbit hole we go!

To understand why it is so difficult to defend computers from even moderately capable hackers, consider the case of the security flaw officially known as CVE-2017-0199. The bug was unusually dangerous but of a common genre: it was in Microsoft software, could allow a hacker to seize control of a personal computer with little trace, and was fixed April 11 in Microsoft's regular monthly security update.

German researchers have published a paper finding that developers do indeed copy and paste code directly into their open source software, which can lead to the introduction of security vulnerabilities if that code comes from flawed online tutorials.

Qt 5.10 and digiKam

Qt developers have begun a fresh round of discussions over the supported platforms / operating systems of Qt 5.10 that will be released in the later part of this calendar years. Among the officially supported Linux distribution changes would be moving to RHEL 7.3, openSUSE Leap 42.2, Ubuntu 17.04 (still keeping around 16.04 LTS too), moving the Windows MinGW to MinGW 6.3, and more.

digiKam is an advanced cross-platform digital photo management app inspired by photographers' needs to view, tweak, enhance, organize, and share photographs across Linux systems. It possesses all the tools and feature set necessary to process, manage, organize, and transfer photographs, videos, and RAW files – while consistently receiving optimization upgrades to its feature set and workflow.

GNOME/Unity in Ubuntu

A more accessible way to enable low graphics mode on Unity 7 may be on the way. The desktop already supports a low graphics mode of sorts, which can be enabled via Compiz. But this is far a) not easy to enable and b) does not disable every cycle-sucking composited element in the UI.