Computer Dating, Linux Style
Submitted by Rianne Schestowitz on Thursday 7th of August 2014 07:31:11 AM
Filed under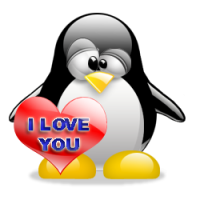 Look…let's face this together. Dating can suck.
When you're young, it's an adventure. One has relatively little baggage, the emotional scars are few and you haven't even begun to think about dating's therapeutic value yet. In other words, the dating world is your oyster.
Then you find yourself at midlife, when you've accumulated a large pool of of crises. You know, stuff like that divorce or two under your belt, some strong political or religious beliefs that are deeply ingrained and…oh yeah…that messy conviction for hacking that's still on your record. These are things that tend to narrow down the potential list of candidates for life-long bliss.
More in Tux Machines
Akanda Pledges to Keep SDN Tech for OpenStack Open-Source

Rosendahl emphasized that Akanda was born as open-source software and will remain open-source. From a commercial perspective what Akanda provides to enterprises is support and professional services.

A New Firefox OS phone

Last Monday, I bought the phone anyway. I must say that I am very pleased by its performance and very cheap price. One can swap the SIM card to use the phone with another carrier here, too.

Yet Another Convergence Demo: Desktop, Phone And Tablet All Running Ubuntu

Canonical's endgame is to create a full desktop-mobile convergent system, to run the same code-base on Ubuntu Desktop, Ubuntu Phone and Internet of Things devices. Also, the user interface is responsive, adjusting itself to fit best the screen.

Fedora Server 22 Benchmarks With XFS & The Linux 4.0 Kernel

Fedora 22 is shaping up quite well across the Fedora Workstation, Server, and Cloud offerings. Out of curiosity, this week I ran some initial comparison tests of Fedora Server 21 vs. Fedora Server 22. Fedora Server 22 notably switches its default file-system over to XFS from EXT4 for new installations. Fedora Server 22 also has the other same updated packages to Fedora 22 like the Linux 4.0.2 kernel and GCC 5.1.1.