Computer Dating, Linux Style
Submitted by Rianne Schestowitz on Thursday 7th of August 2014 07:31:11 AM
Filed under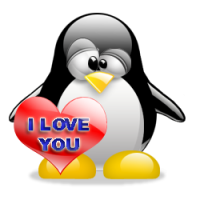 Look…let's face this together. Dating can suck.
When you're young, it's an adventure. One has relatively little baggage, the emotional scars are few and you haven't even begun to think about dating's therapeutic value yet. In other words, the dating world is your oyster.
Then you find yourself at midlife, when you've accumulated a large pool of of crises. You know, stuff like that divorce or two under your belt, some strong political or religious beliefs that are deeply ingrained and…oh yeah…that messy conviction for hacking that's still on your record. These are things that tend to narrow down the potential list of candidates for life-long bliss.
More in Tux Machines
Ubuntu Core has the keys to IoT security

In October, a DDoS attack on Dyn's infrastructure took down a big chunk of the internet, making sites like Amazon and Twitter inaccessible. It was the first major attack involving IoT (internet of things) devices. Fortunately, it was also a benign attack: no one got hurt, no one died. However, the next attack could be catastrophic. No one knows when it will happen. No one knows the magnitude.

Android Marshmallow on PC Falls Flat

The Android-x86 Project eventually may become a viable operating system alternative for your desktop and laptops computers, but it's not there yet. You will have to wait a while for the developers to fix a number of failures with the latest release upgrading Android-x86 to Marshmallow 6.0.1. The developers late this summer released the first stable version of Android-x86 6.0, codenamed "Marshmallow." Android-x86 lets you run the Android OS with the Google Chrome browser on your desktop and laptop computers, rather than buying one of the qualified Chromebooks with the Google Play Store features bolted on.

Korora 25 Linux Released, Based on Fedora 25 Ships with Cinnamon 3.2, MATE 1.16

On December 7, 2016, the development team behind the Fedora-based Korora Linux operating system proudly announced the release and general availability of Korora 25.

SparkyLinux 4.5.1 MinimalGUI ISO Respin Improves the Sparky Advanced Installer

Only four days after the official release of the Debian-based SparkyLinux 4.5 operating system, the development team published an update MinimalGUI ISO image dubbed SparkyLinux 4.5.1.