Computer Dating, Linux Style
Submitted by Rianne Schestowitz on Thursday 7th of August 2014 07:31:11 AM
Filed under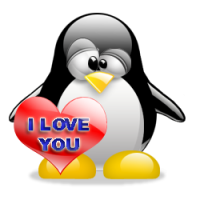 Look…let's face this together. Dating can suck.
When you're young, it's an adventure. One has relatively little baggage, the emotional scars are few and you haven't even begun to think about dating's therapeutic value yet. In other words, the dating world is your oyster.
Then you find yourself at midlife, when you've accumulated a large pool of of crises. You know, stuff like that divorce or two under your belt, some strong political or religious beliefs that are deeply ingrained and…oh yeah…that messy conviction for hacking that's still on your record. These are things that tend to narrow down the potential list of candidates for life-long bliss.
More in Tux Machines
Telegram Desktop for Linux Review

Telegram is an instant messaging service that is best known for its mobile implementation, but a desktop app is also available and it's even better than what users might expect.

KaOS 2015.02 Distro Brings a Unique, Pure KDE Plasma 5 Experience - Screenshot Tour

The KaOS development team was proud to announce on February 24 the immediate availability for download of the KaOS 2015.02 Linux kernel-based operating system for personal computers and laptops. This is the first ever release of the KaOS Linux distribution with the next-generation KDE Plasma desktop environment, powered by the latest KDE Frameworks 5 technology.

Snowden's favourite Linux - Tails - rushes sec-fix version to market

The developers want to kill off the previous version, Tails 1.2.3, as soon as possible, with a list of 14 security issues covering everything from the Tor browser and its network security services (NSS) through to a sudo privilege escalation bug.