Ripe Linux Nits To Pick
Submitted by Rianne Schestowitz on Saturday 26th of July 2014 08:06:40 PM
Filed under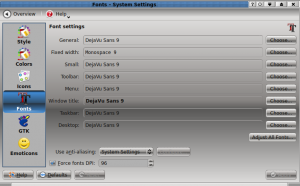 I remember when I dove into Linux at full tilt boogie. It was 2004. Nickelback could still be found in the top 10 charts, The Boston Red Sox broke the Curse of the Bambino and wireless support in Linux absolutely sucked. What a long way we've come. So these days, when people gripe about this or that not working in Linux, most of those complaints seem almost trivial.
More in Tux Machines
Chromixium Adds Polish to Chrome

Chromixium is a new Linux distro that goes one big step further than the few existing distros catering to the Chrome OS. It one-ups Google's semi-proprietary Chrome OS locked into the popular Chromebook hardware.

Leftovers: KDE Software

Carl Sagan's solar-powered spacecraft is in trouble

But inside the spacecraft's Linux-based flight software, a problem was brewing. Every 15 seconds, LightSail transmits a telemetry beacon packet. The software controlling the main system board writes corresponding information to a file called beacon.csv. If you're not familiar with CSV files, you can think of them as simplified spreadsheets—in fact, most can be opened with Microsoft Excel.

Ubuntu Touch OTA-4 Update to Let Users Import SIM Contacts

A fresh OTA update is being prepared for Ubuntu Touch, and it should land soon. Developers have released some of the most important improvements that will be implemented in the upcoming release.