Linux Gaming: If You Build It, Will They Come?
Submitted by Rianne Schestowitz on Friday 25th of July 2014 06:36:12 PM
Filed under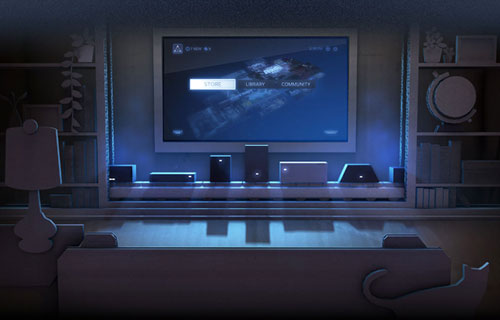 For long-suffering Linux users who have endured the dearth of high-quality action games on their open source desktops, the wait for better game developer support soon may be over.
New technology is making Linux more attractive to game makers. In fact, it may keep Linux under the hood, so players will have no clue Linux is inside.
Until now, game makers have relied primarily on Windows PCs and gaming consoles powered by proprietary alternatives to the Linux OS. However, Linux-based systems specially designed for gaming are on the rise.
»
Printer-friendly version

1238 reads

PDF version
More in Tux Machines
Debian GNU/Linux 10 "Buster" Installer Updated with Linux Kernel 4.16 Support

Developed under the Debian Testing umbrella, the forthcoming Debian GNU/Linux 10 "Buster" operating system series just received today the third alpha milestone of its installer, which lets people install the Linux-based operating system on their personal computers, servers, and IoT devices, such as the Raspberry Pi. One of the most interesting changes that caught out eyes is the bump of the kernel support from Linux kernel 4.13, which was used in the second alpha build, to Linux kernel 4.16. Of course, this means that there's better hardware support, so chances are you'll be able to install the development version of Debian GNU/Linux 10 "Buster" on newer machines or if you have some exotic components on your PC.

The New Microsoft

Android Leftovers

First Ubuntu Touch OTA-4 Release Candidate Based on Ubuntu 16.04 LTS Is Here

The latest Ubuntu Touch update from UBports, OTA-3, was released last year near the Christmas holidays, but it was still based on Ubuntu 15.04 (Vivid Vervet), so if you though Ubuntu Phones are dead, think again, because the UBports team has been hard at work to bring you the OTA-4, which will be the first to rebase the operating system on Ubuntu 16.04 LTS (Xenial Xerus). "The main reason why the arrival of OTA-4 seemed to take so long is because Ubuntu Touch switched its base to Ubuntu 16.04 LTS Xenial Xerus. This is a mammoth milestone for the project, because it allowed us to transition from the unsupported Ubuntu 15.04 Vivid Vervet to a Long Term Support (LTS) base," reads today's announcement. Also: UBports' Ubuntu Touch OTA-4 RC Released, Upgrades To Ubuntu 16.04 LTS