LG G Watch Rides In on 1st Android Wear Wave
Submitted by Rianne Schestowitz on Tuesday 8th of July 2014 11:57:37 PM
Filed under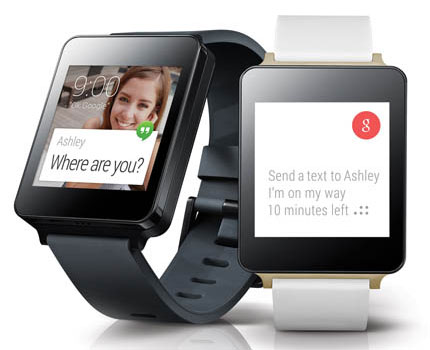 The LG G Watch has the distinction of being one of the very first devices to incorporate the bells and whistles of Android Wear. That's the good news. On the other hand, being on the bleeding edge in technology typically comes with the disadvantage of being pricey and having some kinks to work out. The G Watch is getting good reviews, though, and early adopters may take the plunge.
More in Tux Machines
ONOS project, Linux Foundation form strategic partnership

The ONOS community hopes to expedite the advantages service providers can get from software defined networking (SDN) and network functions virtualization (NFV) by collaborating with the Linux Foundation in a strategic partnership. The partnership will help ON.Lab/ONOS "transform service providers' infrastructure for increased monetization by achieving high capex and opex efficiencies and creating new innovative services using the power of open source SDN and NFV," according to a press release. The Linux Foundation will assist ONOS to "organize, grow and harness the power" of a global community to take ONOS and the solutions enabled by it to the next level of production and readiness.

Geriatric Linux: How an 'old geezer' came to terms with computers

Among the diverse things I found to read about was a relatively new but fast-growing computer operating system called Linux. It sounded fascinating: invented by a college student, developed by volunteers, used mainly by experts but available to amateurs; it appeared to defy not only the conventional business model, but the very concept of commercial software.

These Are the 5 Best Android Phones

But this kind of high-powered mobile computing won't work on just any old Google handset. Here are the five best Android phones available today, all of which are either rumored or confirmed to get Marshmallow.

LibreOffice 5.0.3 to Bring GTK+, DOCX Fixes, and More

The Document Foundation has revealed that the first Release Candidate for the LibreOffice 5.0.3 branch has been released and is now available for download.