LG G Watch Rides In on 1st Android Wear Wave
Submitted by Rianne Schestowitz on Tuesday 8th of July 2014 11:57:37 PM
Filed under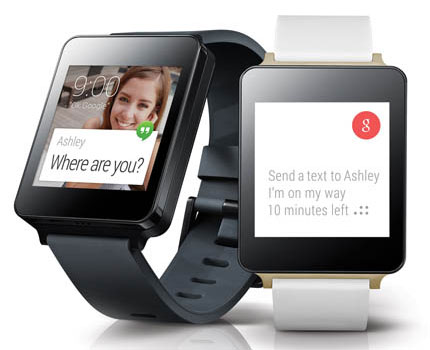 The LG G Watch has the distinction of being one of the very first devices to incorporate the bells and whistles of Android Wear. That's the good news. On the other hand, being on the bleeding edge in technology typically comes with the disadvantage of being pricey and having some kinks to work out. The G Watch is getting good reviews, though, and early adopters may take the plunge.
More in Tux Machines
Entroware Launches Two New Ubuntu Laptops, for Linux Gaming and Office Use

Entroware, the UK-based hardware manufacturer, known for delivering high-quality, Linux-based desktops, laptops, and servers solutions powered by the popular Ubuntu operating system, today announced two new products.

Why The Ubuntu Phone Failed

In April 2017, Canonical's Mark Shuttleworth announced that their support of the Ubuntu phone convergence was no longer something they were going to invest in. Looking back on this decision, I can understand where they were coming from. Let's face it, we live in an Android/iOS landscape and all other entries into this space are just spinning their wheels. Considering other projects that failed to garner needed traction such as WebOS, Firefox OS, among others, it's understandable why Canonical decided to refocus their efforts into other areas. Well, at least with cloud services. I differ with them on IoT and believe they're destined to repeat mistakes found with convergence.

Intel Core i9 7900X Linux Benchmarks

Since the Intel Core-X Series were announced last month at Computex, I've been excited to see how well this high-end processor will perform under Linux... Linux enthusiasts have plenty of highly-threaded workloads such as compiling the Linux kernel, among other packages, and thus have been very excited by the potential of the Core i9 7900X with its ten cores plus Hyper Threading and sporting a 13.75MB cache. With finally having an X299 motherboard ready, here are my initial Ubuntu Linux benchmarks for the i9-7900X.

KDE Plasma 5.10.3 Desktop Environment Improves Plasma Discover's Flatpak Backend

Today the KDE Project announced the release and general availability of the third stable update to the KDE Plasma 5.10 desktop environment, which was unveiled at the end of May 2017.