The Novena Open Hardware Laptop: A Hacker's Dream Machine
Submitted by Rianne Schestowitz on Thursday 3rd of July 2014 05:32:41 PM
Filed under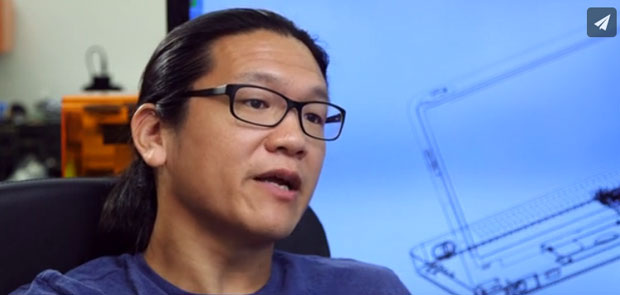 Would you buy a high-end laptop built completely around open hardware and the Linux distro of your choice? Novena offers that opportunity, but it comes with an out-of-the-box experience that might be beyond the reach of the typical computer consumer.
That said, the Novena laptop's experimental technology has the potential to offer new options to a sluggish computer industry. Novena is an open-hardware computing platform that is flexible and powerful. It is designed for use as a desktop, laptop or standalone board.
Two engineers cofounded Sutajio Ko-usagi, an operations-oriented company focused on the manufacturing and sales of hardware to OEMs and hobbyists.
Since Sutajio Ko-usagi is difficult to pronounce in English, the Novena developers shortened it to "Kosagi," noted cofounder Andrew "Bunnie" Huang. Huang also runs the IP-oriented Bunniestudios
More in Tux Machines
Ada Lovelace Day: Marina Zhurakhinskaya and Outreachy

Working as a senior software engineer at Red Hat on the GNOME Project, I was very impressed by the talent of the project contributors, by how rewarding it is to work on free software, and by the feeling of connectedness one gets when collaborating with people all over the world. Yet, at GUADEC 2009, of approximately 170 attendees, I believe I was one of only eight women. Of the software developers working on the entire GNOME project at the time, I was one of only three.

Why Samsung's Open-Source Group Likes The LLVM Clang Compiler

Samsung is just one of many companies that has grown increasingly fond of the LLVM compiler infrastructure and Clang C/C++ front-end. Clang is in fact the default compiler for native applications on their Tizen platform, but they have a whole list of reasons why they like this compiler.

Framing Free and Open Source Software

Having just passed its thirtieth birthday, the Free Software Foundation has plenty to celebrate. Having begun as a fringe movement, free and open source software has become the backbone of the Internet, transforming business as a side-effect. Yet for all is accomplishments, the one thing it has not done is capture the popular imagination. As a result, I find myself wondering how free and open source software might present itself in the next thirty years to overcome this problem.

What is a good IDE for R on Linux

If you have ever done some statistics, it is possible that you have encountered the language R. If you have not, I really recommend this open source programming language which is tailored for statistics and data mining. Coming from a coding background, you might be thrown off a bit by the syntax, but hopefully you will get seduced by the speed of its vector operations. In short, try it. And to do so, what better way to start with an IDE? R being a cross platform language, there are a bunch of good IDEs which make data analysis in R far more pleasurable. If you are very attached to a particular editor, there are also some very good plugins to turn that editor into a fully-fledged R IDE.