The Novena Open Hardware Laptop: A Hacker's Dream Machine
Submitted by Rianne Schestowitz on Thursday 3rd of July 2014 05:32:41 PM
Filed under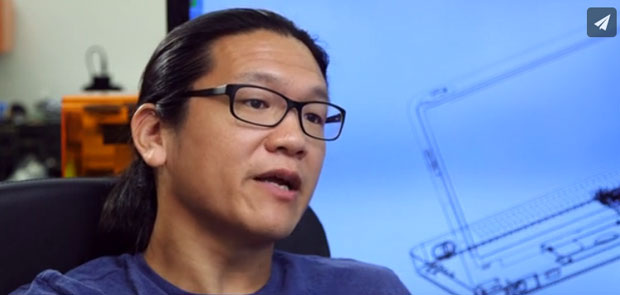 Would you buy a high-end laptop built completely around open hardware and the Linux distro of your choice? Novena offers that opportunity, but it comes with an out-of-the-box experience that might be beyond the reach of the typical computer consumer.
That said, the Novena laptop's experimental technology has the potential to offer new options to a sluggish computer industry. Novena is an open-hardware computing platform that is flexible and powerful. It is designed for use as a desktop, laptop or standalone board.
Two engineers cofounded Sutajio Ko-usagi, an operations-oriented company focused on the manufacturing and sales of hardware to OEMs and hobbyists.
Since Sutajio Ko-usagi is difficult to pronounce in English, the Novena developers shortened it to "Kosagi," noted cofounder Andrew "Bunnie" Huang. Huang also runs the IP-oriented Bunniestudios
»
Printer-friendly version

1538 reads

PDF version
More in Tux Machines
Linspire 8 Enters Development Based on Ubuntu 18.04 LTS, Freespire 3.0.9 Is Out

Freespire 3.0.9 is a small incremental update of the free and open-source GNU/Linux distribution that includes all the latest security and software updates released upstream until June 11, 2018. It also introduces new light and dark modes, a full instance of the Calligra office suite, and replaces Mozilla Thunderbird with Kontact. The developers recommend all users running the Freespire 3.0 operating system series on their personal computers to run a system-wide update if they want to upgrade to Freespire 3.0.9 and receive all the latest changes. On the other hand, new users are encouraged to download the Freespire 3.0.9 ISO image. Also: Linspire 8.0 Alpha 1 Released

How SUSE Is Bringing Open Source Projects and Communities Together

The modern IT infrastructure is diverse by design. People are mixing different open source components that are coming from not only different vendors, but also from different ecosystems. In this article, we talk with Thomas Di Giacomo, CTO of SUSE, about the need for better collaboration between open source projects that are being used across industries as we are move toward a cloud native world.

Games: Insurgency: Sandstorm, Driftland: The Magic Revival and More

Canonical Shifts Its Fiscal Year Ahead Of Likely IPO

You have likely heard by now about Ubuntu maker Canonical planning to do an initial public offering (IPO) at some point in the not too distant future to become a publicly-traded company. The latest sign of that is Canonical has now shifted its corporate calendar. Rather than ending its accounting period now on 31 March of each year, Canonical is shifting that to align with the end of each calendar year (31 December). 31 March tends to be the end of fiscal years for UK-based organizations. This change may indicate a desire of Canonical to more likely list on one of the US-based stock exchanges rather than London, but others may have differing hypothesis over the change.