The Novena Open Hardware Laptop: A Hacker's Dream Machine
Submitted by Rianne Schestowitz on Thursday 3rd of July 2014 05:32:41 PM
Filed under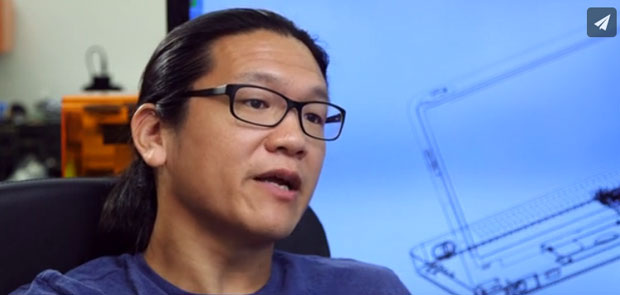 Would you buy a high-end laptop built completely around open hardware and the Linux distro of your choice? Novena offers that opportunity, but it comes with an out-of-the-box experience that might be beyond the reach of the typical computer consumer.
That said, the Novena laptop's experimental technology has the potential to offer new options to a sluggish computer industry. Novena is an open-hardware computing platform that is flexible and powerful. It is designed for use as a desktop, laptop or standalone board.
Two engineers cofounded Sutajio Ko-usagi, an operations-oriented company focused on the manufacturing and sales of hardware to OEMs and hobbyists.
Since Sutajio Ko-usagi is difficult to pronounce in English, the Novena developers shortened it to "Kosagi," noted cofounder Andrew "Bunnie" Huang. Huang also runs the IP-oriented Bunniestudios
More in Tux Machines
Open-Source Radeon 2D Performance Is Better With Ubuntu 14.10

While we're most often looking at the OpenGL 3D performance of the Linux graphics drivers, in the tests currently being done of Ubuntu 14.04 LTS vs. Ubuntu 14.10 are also a number of 2D graphics benchmarks. In the article today are our 2D benchmarks between Ubuntu 14.04.1 and Ubuntu 14.10 for various AMD Radeon graphics cards and it shows off significant performance improvements.

Today in Techrights

Today's articles: Links outline:

KDE With Theoretical Client-Side Decorations, Windows 10 Influence

KDE contributor and graphics designer Ken Vermette has penned an interesting series of KDE "What if..." articles where he talks about (and has some visual mock-ups) about what KDE might look like with client-side decorations along and separately if KDE were to use Windows 10 design components. Also: What if… Plasma Used Launchers from Other Systems & Enviornments? (Part 1) What if… KDE Used Windows 10 Design Components?

Pondering FOSS foundations

In the case of the Document Foundation, the LibreOffice project needed an independent, solid and meritocratic entity dedicated to support it. In other terms, the OpenOffice.org community wanted to be its own boss and stop relying on corporate – or even third party – good will. If you attend the Community Track on the 31st you will be able to learn more about the Document Foundation and the other entities, but my message here is that while there is no silver bullet in these matters, forcing a community be hosted or to bend to a software vendor never works. It bends if it wants to; it goes whereever it wishes to go. In the case of the Document Foundation, independence and community rule prevailed over convenience; today the results do not need to be proven anymore. But it does not mean we hold the truth more than anybody else: we just ensured the community was in charge.