The Novena Open Hardware Laptop: A Hacker's Dream Machine
Submitted by Rianne Schestowitz on Thursday 3rd of July 2014 05:32:41 PM
Filed under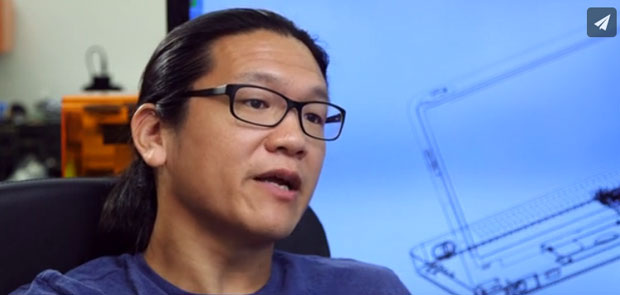 Would you buy a high-end laptop built completely around open hardware and the Linux distro of your choice? Novena offers that opportunity, but it comes with an out-of-the-box experience that might be beyond the reach of the typical computer consumer.
That said, the Novena laptop's experimental technology has the potential to offer new options to a sluggish computer industry. Novena is an open-hardware computing platform that is flexible and powerful. It is designed for use as a desktop, laptop or standalone board.
Two engineers cofounded Sutajio Ko-usagi, an operations-oriented company focused on the manufacturing and sales of hardware to OEMs and hobbyists.
Since Sutajio Ko-usagi is difficult to pronounce in English, the Novena developers shortened it to "Kosagi," noted cofounder Andrew "Bunnie" Huang. Huang also runs the IP-oriented Bunniestudios
More in Tux Machines
Leftovers: OSS

An Indigogo campaign was recently launched for the Turis Omnia, promising backers a high-security, high-performance, open-source router. "With powerful hardware, Turris Omnia can handle gigabit traffic and still be able to do much more," the company said. "You can use it as a home server, NAS, printserver, and it even has a virtual server built-in."

Everybody loves Puppet! Or at the very least, an awful lot of people USE Puppet and in the IT world, "love" is often best expressed by the opening of one's wallet. I know, in the FOSS world wallets are unnecessary, and Puppet does indeed have an Open Source version. However, once one gets to enterprise-level computing, a tool designed for enterprise scale is preferable and usually there is a cost associated. Puppet was originally started as an open source project by Luke Kanies in 2005, essentially out of frustration with the other configuration management products available at the time. Their first commercial product was released in 2011, and today it is the most widely used configuration management tool in the world with about 30,000 companies running it. According to our own surveys, better than 60% of Linux Journal readers use some form of Puppet already and you must like it too as it regularly finishes at or near the top in Readers' Choice awards.

today's howtos

Ubuntu 16.04 LTS Continues To Focus On The Linux 4.4 Kernel

Ubuntu's kernel team continues to be focused on having Linux 4.4 for Ubuntu 16.04. Linux 4.4 is their target for the "Xenial Xerus" since Ubuntu 16.04 is to be a Long-Term Support release and the upstream 4.4 kernel is also being maintained as a long-term release too. Additionally, Linux 4.5 would come too close to the April debut of Ubuntu 16.04 that the developers wouldn't feel comfortable, particularly for an LTS release.

Will Steam Machine Solve Linux's Gaming Woes?

The Steam machine is now publicly on sale as of last week, but it's not off to the best start. A couple of weeks ago, Ars Technica compared the performance of games when running on Valve's Linux based SteamOS and Windows 10. Six Valve games were tested on a single machine and results showed a 21 to 58 percent frame rate drop when running on Linux. While only six games were tested out of an entire collection of around 1,800 available titles, the games used Valve's own Source engine, which is designed for Linux and SteamOS. Valve had previously stated that Steam games run faster on Linux, so it was expected that any of Valve's own Source engine games would run smoothly.