The Novena Open Hardware Laptop: A Hacker's Dream Machine
Submitted by Rianne Schestowitz on Thursday 3rd of July 2014 05:32:41 PM
Filed under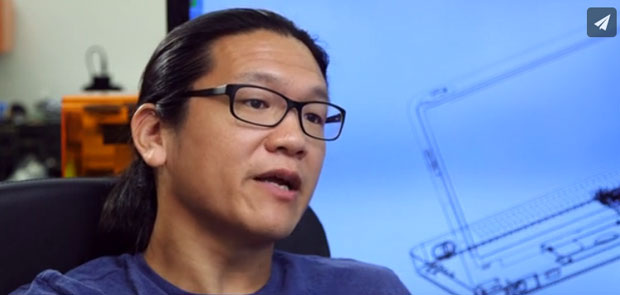 Would you buy a high-end laptop built completely around open hardware and the Linux distro of your choice? Novena offers that opportunity, but it comes with an out-of-the-box experience that might be beyond the reach of the typical computer consumer.
That said, the Novena laptop's experimental technology has the potential to offer new options to a sluggish computer industry. Novena is an open-hardware computing platform that is flexible and powerful. It is designed for use as a desktop, laptop or standalone board.
Two engineers cofounded Sutajio Ko-usagi, an operations-oriented company focused on the manufacturing and sales of hardware to OEMs and hobbyists.
Since Sutajio Ko-usagi is difficult to pronounce in English, the Novena developers shortened it to "Kosagi," noted cofounder Andrew "Bunnie" Huang. Huang also runs the IP-oriented Bunniestudios
More in Tux Machines
Eight great Linux gifts for the holiday season

Do you want to give your techie friend a very Linux holiday season? Sure you do! Here are some suggestion to brighten your favorite Tux fan's day. Also: More Random Gift Ideas For Linux Enthusiasts & Others Into Tech Which open source gift is at the top of your holiday wish list?

Ubuntu-Based ExTiX OS Updated for Intel Compute Sticks with Improved Installer

GNU/Linux developer Arne Exton announced this past weekend the release of an updated build of his Ubuntu-based ExTiX Linux distribution for Intel Compute Stick devices. Last month, we reported on the initial availability of a port of the ExTiX operating system for Intel Compute Sticks, boasting the lightweight and modern LXQt 0.10.0 desktop environment and powered by the latest Linux 4.8 kernel, tweaked by Arne Exton for Intel Atom processors. And now, ExTiX Build 161203 is out as a drop-in replacement for Build 161119, bringing a much-improved Ubiquity graphics installer that should no longer crash, as several users who attempted to install the Ubuntu-based GNU/Linux distro on their Intel Compute Stick devices reported. Also: Debian-Based SparkyLinux 4.5 Brings Support for exFAT Filesystems, systemd 232 4MLinux 20.1 Linux Distro Released with Kernel 4.4.34 LTS to Restore PAE Support

Today in Techrights

Canonical Releases Snapcraft 2.23 Snap Creator for Ubuntu 16.04 LTS and 16.10

Canonical's Snappy development team have released a new maintenance version of the Snapcraft 2.x tool that lets applications developers package their apps as Snap packages for Ubuntu and other GNU/Linux distributions that support Snaps.