The Novena Open Hardware Laptop: A Hacker's Dream Machine
Submitted by Rianne Schestowitz on Thursday 3rd of July 2014 05:32:41 PM
Filed under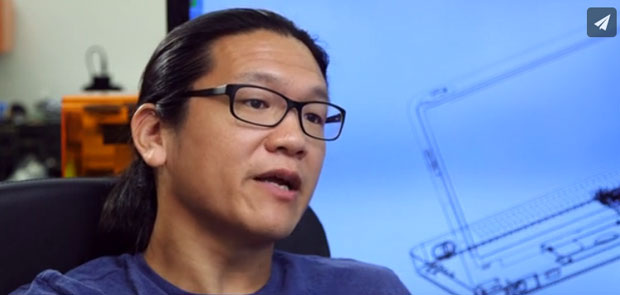 Would you buy a high-end laptop built completely around open hardware and the Linux distro of your choice? Novena offers that opportunity, but it comes with an out-of-the-box experience that might be beyond the reach of the typical computer consumer.
That said, the Novena laptop's experimental technology has the potential to offer new options to a sluggish computer industry. Novena is an open-hardware computing platform that is flexible and powerful. It is designed for use as a desktop, laptop or standalone board.
Two engineers cofounded Sutajio Ko-usagi, an operations-oriented company focused on the manufacturing and sales of hardware to OEMs and hobbyists.
Since Sutajio Ko-usagi is difficult to pronounce in English, the Novena developers shortened it to "Kosagi," noted cofounder Andrew "Bunnie" Huang. Huang also runs the IP-oriented Bunniestudios
More in Tux Machines
Red Hat General and Financial News

today's howtos

Tizen in Bolivia and India

When Samsung first launched the Samsung Z1 in January 2015, it was no mistake that the budget device was first launched in India. This was as a result of the Korean giant's recognition of the large population of feature phone users in India. This same pattern had played out when the Samsung Z3 and then the Z2 were launched.

Security Leftovers

On Monday, we revealed that a security researcher had used a packet sniffer to show that many settings designed to prevent access to the internet were being ignored with connections to a range of third party servers including advertising hubs.

Google Project Zero's Windows bug-hunter and fuzz-boffin Tavis Ormandy has given the world an insight into how he works so fast: he works on Linux, and with the release of a personal project on GitHub, others can too. Ormandy's project is to port Windows DLLs to Linux for his vuln tests ("So that's how he works so fast!" Penguinistas around the world are saying). Typically self-effacing, Ormandy made this simple announcement on Twitter (to a reception mixing admiration, humour, and horror):

Check Point researchers revealed a new attack vector which threatens millions of users worldwide – attack by subtitles. By crafting malicious subtitle files, which are then downloaded by a victim's media player, attackers can take complete control over any type of device via vulnerabilities found in many popular streaming platforms, including VLC, Kodi (XBMC), Popcorn-Time and strem.io. We estimate there are approximately 200 million video players and streamers that currently run the vulnerable software, making this one of the most widespread, easily accessed and zero-resistance vulnerability reported in recent years.

Distributors are already shipping the fix; there's also a workaround in the advisory for those who cannot update immediately.