The Novena Open Hardware Laptop: A Hacker's Dream Machine
Submitted by Rianne Schestowitz on Thursday 3rd of July 2014 05:32:41 PM
Filed under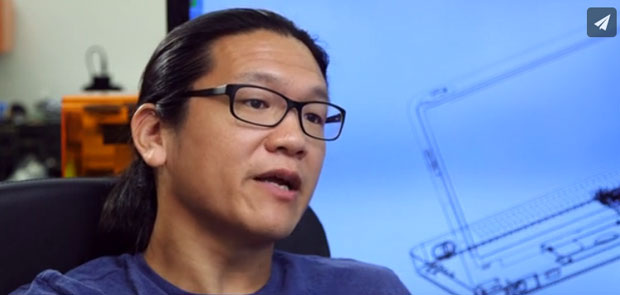 Would you buy a high-end laptop built completely around open hardware and the Linux distro of your choice? Novena offers that opportunity, but it comes with an out-of-the-box experience that might be beyond the reach of the typical computer consumer.
That said, the Novena laptop's experimental technology has the potential to offer new options to a sluggish computer industry. Novena is an open-hardware computing platform that is flexible and powerful. It is designed for use as a desktop, laptop or standalone board.
Two engineers cofounded Sutajio Ko-usagi, an operations-oriented company focused on the manufacturing and sales of hardware to OEMs and hobbyists.
Since Sutajio Ko-usagi is difficult to pronounce in English, the Novena developers shortened it to "Kosagi," noted cofounder Andrew "Bunnie" Huang. Huang also runs the IP-oriented Bunniestudios
More in Tux Machines
Fedora 23 Release Schedule Published, the Distro Could Arrive on October 27

Now that the Beta version of the Fedora 22 Linux operating system is available for download and testing, the Fedora developers are discussing plans for the next release of the distribution, Fedora 23.

Debian 8 and Mageia 5 RC Released Over the Weekend

What an exciting weekend that just passed. First up, the long-awaited Debian GNU/Linux 8.0 "Jessie" was released in live and traditional installation media. Elsewhere, Mageia 5 Release Candidate was released with UEFI support and other installation improvements. In addition, LibreOffice 4.3.7 was released Saturday as well.

2016 might just be the year of Linux on the (virtual) desktop

Come November, some "pundit" will declare that next year is the year of Linux on the desktop. This November, expect a twist on that prediction, as 2016 could just perhaps conceivably be the year of virtual Linux desktops now that Citrix has taken kit capable of delivering it into Beta. That kit is called the "Linux Virtual Desktop Tech Preview" and can be had here if you're a XenApp or XenDesktop customer with an active Subscription Advantage account. Citrix Partners can get it too.

Microsoft & Education: The Song Remains the Same

One of our hardware donors emailed me and asked if I would come to Austin and pick up a dozen Optiplex 745s with 17 inch monitors and accompanying keyboards. These Dells already had scrubbed drives and had either 4 or 8 GB of RAM, depending on what they were originally assigned to do. I said I most certainly would and arranged a time to be there. This donor has been especially generous to us, and not with just decent hardware. They also present us an annual Christmas cash donation of $1000. On the years they do employee matching, it is more than that — a lot more.