The Novena Open Hardware Laptop: A Hacker's Dream Machine
Submitted by Rianne Schestowitz on Thursday 3rd of July 2014 05:32:41 PM
Filed under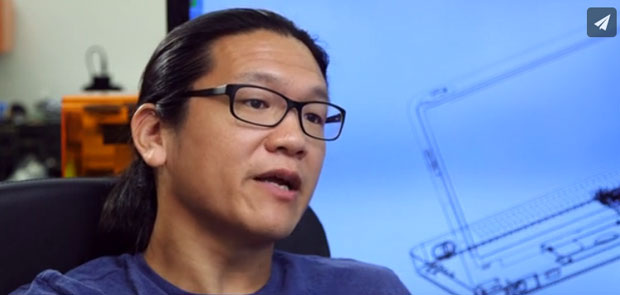 Would you buy a high-end laptop built completely around open hardware and the Linux distro of your choice? Novena offers that opportunity, but it comes with an out-of-the-box experience that might be beyond the reach of the typical computer consumer.
That said, the Novena laptop's experimental technology has the potential to offer new options to a sluggish computer industry. Novena is an open-hardware computing platform that is flexible and powerful. It is designed for use as a desktop, laptop or standalone board.
Two engineers cofounded Sutajio Ko-usagi, an operations-oriented company focused on the manufacturing and sales of hardware to OEMs and hobbyists.
Since Sutajio Ko-usagi is difficult to pronounce in English, the Novena developers shortened it to "Kosagi," noted cofounder Andrew "Bunnie" Huang. Huang also runs the IP-oriented Bunniestudios
More in Tux Machines
​Red Hat buys into Docker containers with Atomic Host

Not much over a year ago, few people knew about containers, and fewer still knew about Docker. Since then, the idea of building server and applications out of container-based micro-servers, has exploded in popularity. Red Hat has been watching this and now with Red Hat Enterprise Linux 7 Atomic Host (RHELAH) the company has its own operating system/container pairing to offer the business world.

VMware heads to court over GPL violations

The Software Freedom Conservancy alleges that VMware is using GPL-licensed code in its proprietary products

5 awesome security features to expect in PC-BSD 10.1.2

Five of those security and security-related features were announced today and are on track to be included in the next edition, which should be PC-BSD 10.1.2. They are PersonaCrypt – a command line utility to backup a user's home directory to an encrypted external media Tor Mode in System Updater Tray Stealth Mode in PersonaCrypt Ports now use LibreSSL by default instead of OpenSSL Support for encrypted backups in Life-Preserver utility

COM Express module runs Linux on a 2.3GHz Tegra K1

Seco is prepping a Linux-friendly COM Express Type 6 Compact module with a quad-core, 2.3GHz Tegra K1 SoC and optional extended temperature support. When we covered the Nvidia Jetson TK1 single board computer last March, we didn't realize the manufacturer was Seco. In addition to the Jetson TK1 (Seco product page here), Seco is now adding a COM Express Type 6 Compact computer-on-module called the SECOMExp-TK1, which similarly runs Linux on an Nvidia Tegra K1 SoC.