Hands-on with Canonical's Orange Box and a peek into cloud nirvana
Submitted by Rianne Schestowitz on Tuesday 17th of June 2014 06:10:48 PM
Filed under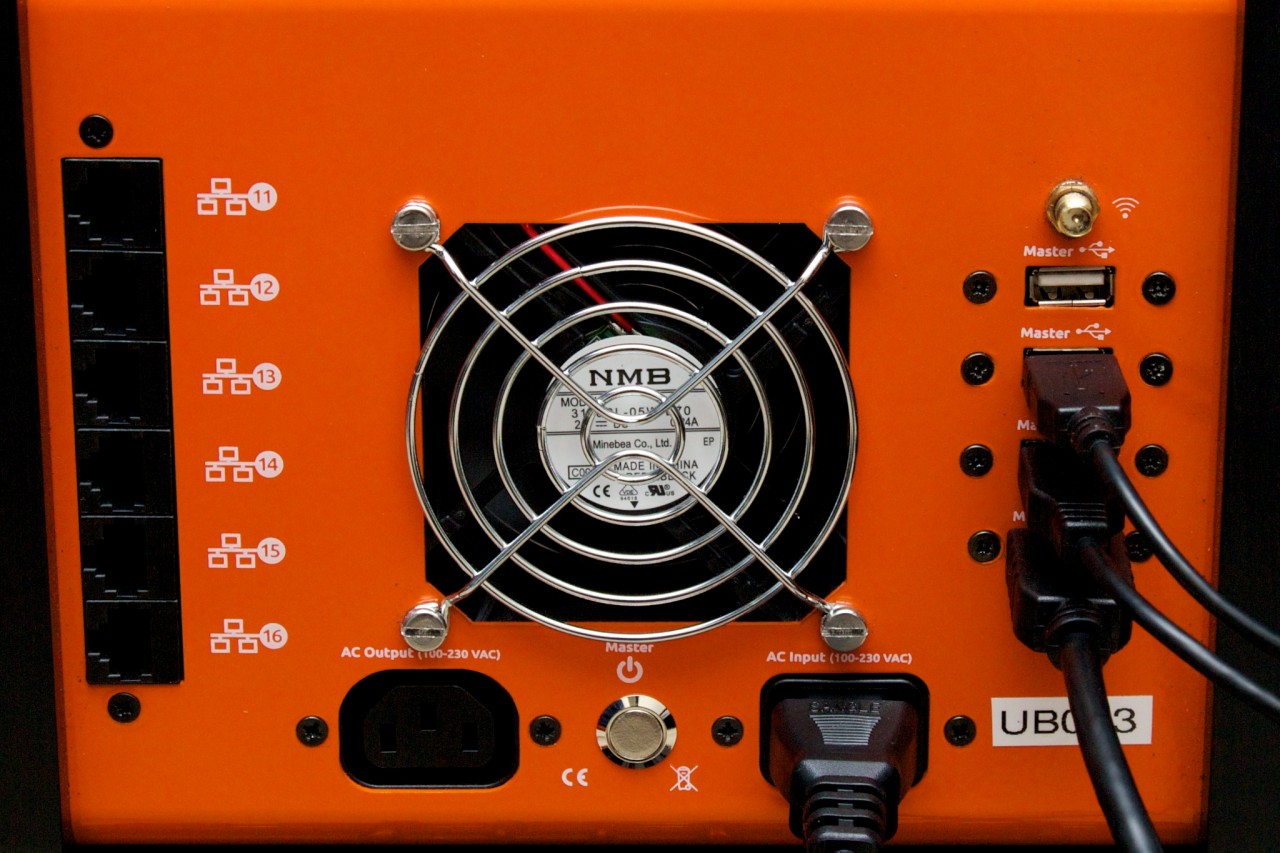 First off, Canonical emphasized to Ars multiple times that it is not getting into the hardware business. If you really want to buy one of these things, you can have Tranquil PC build one for you (for £7,575, or about $12,700), but Canonical won't sell you an Orange Box for your lab—there are too many partner relationships it could jeopardize by wading into the hardware game. But what Canonical does want to do is let you fiddle with an Orange Box. It makes for an amazing demo platform—a cloud-in-a-box that Canonical can use to show off the fancy services and tools it offers.
Inside the custom orange chassis are ten stripped Intel Ivy Bridge D53427RKE NUCs. Each comes with 16GB of RAM and a 120GB SSD, and they're all connected to a gigabit Ethernet switch. One of the NUCs is the control node; its USB and HDMI ports are wired to the Orange Box's rear panel, and that particular node also runs Canonical's MAAS software. Its single unified internal 320W power supply runs on a single 110v outlet—even when all ten nodes are going flat-out, it doesn't require a second power plug.
More in Tux Machines
Manjaro Linux Xfce 15.09 RC1 Features Linux Kernel 4.1 LTS and Xfce 4.12

Philip Müller, the lead developer and creator of the Manjaro Linux project, had the pleasure of announcing the immediate availability for download of the first Release Candidate build of the upcoming Manjaro Linux Xfce 15.09 distribution.

Google Chrome 46 Enters Beta with Flexible Animations, Optimized Image Loading

After announcing the promotion of the Google Chrome 45 web browser to the stable channel on September 1, Google pushed earlier today, September 2, the Chrome 46 web browser to the Beta channel for testers worldwide.

Phoronix offers some criticism of KDE software, and this is how KDE deals with it

About a month ago, Eric Griffith posted an article on Phoronix where he compared Fedora's KDE spin to the main Fedora Workstation which uses GNOME. In that article, Eric described a number of issues that he became fully aware of when comparing his favorite desktop environment, Plasma (and the KDE applications he regularly uses) with GNOME's counterparts. I read that article, shared it with other KDE designers and developers, and we came to the conclusion that yes, at least some of the issues he describes there are perfectly valid and clearly documented. And since KDE does listen to user feedback if it makes sense, we decided we should do something about it.

Trinity Desktop Environment Now Supports Ubuntu 15.04, ARM64, and PPC64le

The developers behind the TDE (Trinity Desktop Environment) project, an open-source desktop environment that keep the spirit of KDE3.5 alive, have announced the immediate availability for download of Trinity Desktop Environment R14.0.1.