Hands-on with Canonical's Orange Box and a peek into cloud nirvana
Submitted by Rianne Schestowitz on Tuesday 17th of June 2014 06:10:48 PM
Filed under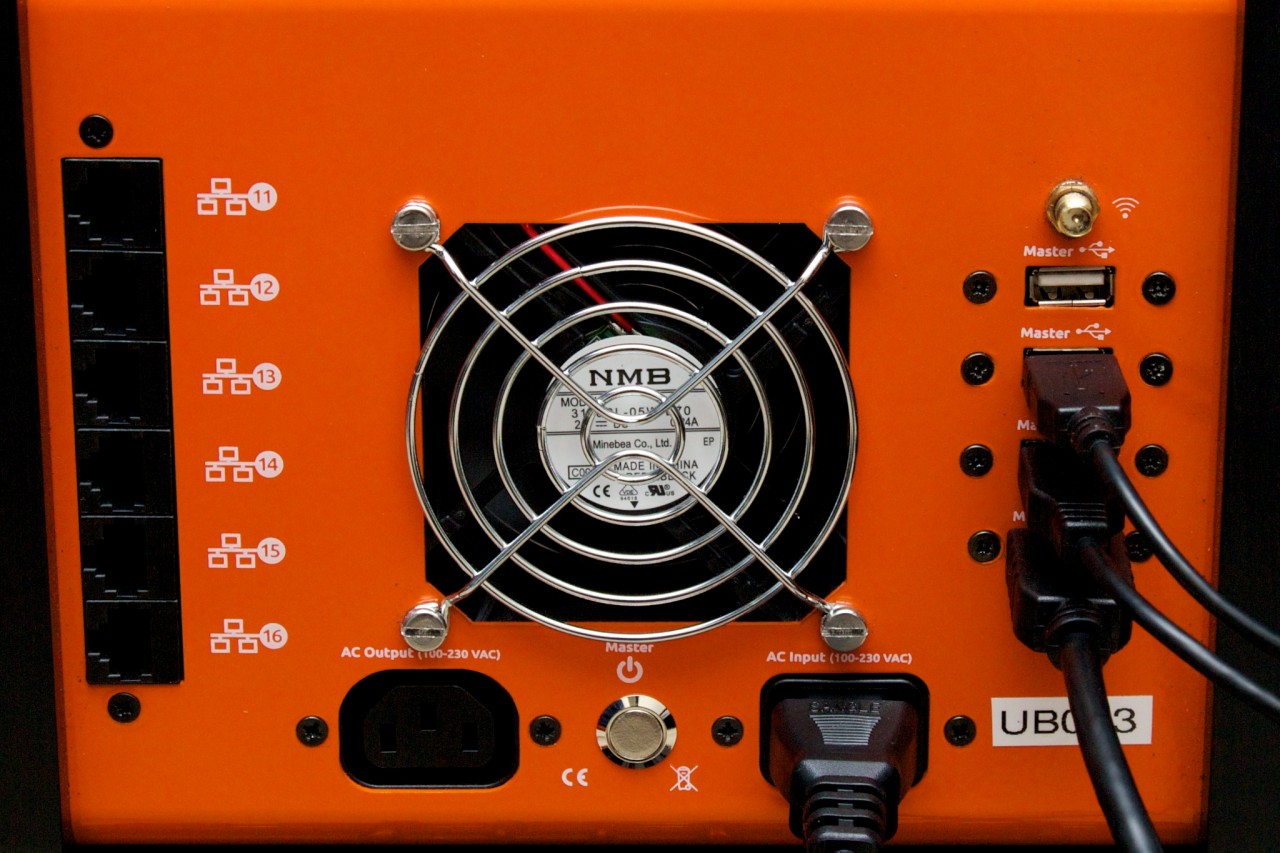 First off, Canonical emphasized to Ars multiple times that it is not getting into the hardware business. If you really want to buy one of these things, you can have Tranquil PC build one for you (for £7,575, or about $12,700), but Canonical won't sell you an Orange Box for your lab—there are too many partner relationships it could jeopardize by wading into the hardware game. But what Canonical does want to do is let you fiddle with an Orange Box. It makes for an amazing demo platform—a cloud-in-a-box that Canonical can use to show off the fancy services and tools it offers.
Inside the custom orange chassis are ten stripped Intel Ivy Bridge D53427RKE NUCs. Each comes with 16GB of RAM and a 120GB SSD, and they're all connected to a gigabit Ethernet switch. One of the NUCs is the control node; its USB and HDMI ports are wired to the Orange Box's rear panel, and that particular node also runs Canonical's MAAS software. Its single unified internal 320W power supply runs on a single 110v outlet—even when all ten nodes are going flat-out, it doesn't require a second power plug.
»
Printer-friendly version

824 reads

PDF version
More in Tux Machines
today's howtos

6-Way Enterprise Focused Linux Distribution Comparison With An Intel Core i9, Dual Xeon Gold Systems

Here's our latest Linux distribution comparison with this time looking at the out-of-the-box performance of six Linux distributions while running a range of enterprise/workstation-focused benchmarks while using two systems. One system is a high-end Core i9 7980XE desktop system and the other a Tyan 1U Xeon Scalable server with dual Xeon Gold 6138 processors.

Security: FOSS Versus Windows

Linux/Android hacker SBC with hexa-core Rockchip SoC debuts at $75

The Vamrs "RK3399 Sapphire" SBC is on sale for $75, or $349 for a full kit. Vamrs is also prepping an RK3399-based "Rock960" 96Boards SBC. Rockchip's RK3399 is one of the most powerful ARM-based system-on-chips available on hacker boards, featuring two server-class Cortex-A72 cores clocked to up to 2.0GHz, as well as four Cortex-A53 at up to 1.42GHz and a quad-core Mali-T864 GPU. The hexa-core SoC has appeared on T-Firefly's Firefly-RK3399 SBC and RK3399 Coreboard computer-on-module, as well as Videostrong's VS-RD-RK3399 SBC and Theobroma's RK3399-Q7 Qseven module. Now we have a new contender: Shenzhen based Vamrs, which built the limited edition Rockchip RK3399 Sapphire SBC as the official RK3399 dev board for Rockchip, is now re-launching the board, which features a 40-pin Raspberry Pi compatible connector, with "many in stock" for a discounted price of $75.