Hands-on with Canonical's Orange Box and a peek into cloud nirvana
Submitted by Rianne Schestowitz on Tuesday 17th of June 2014 06:10:48 PM
Filed under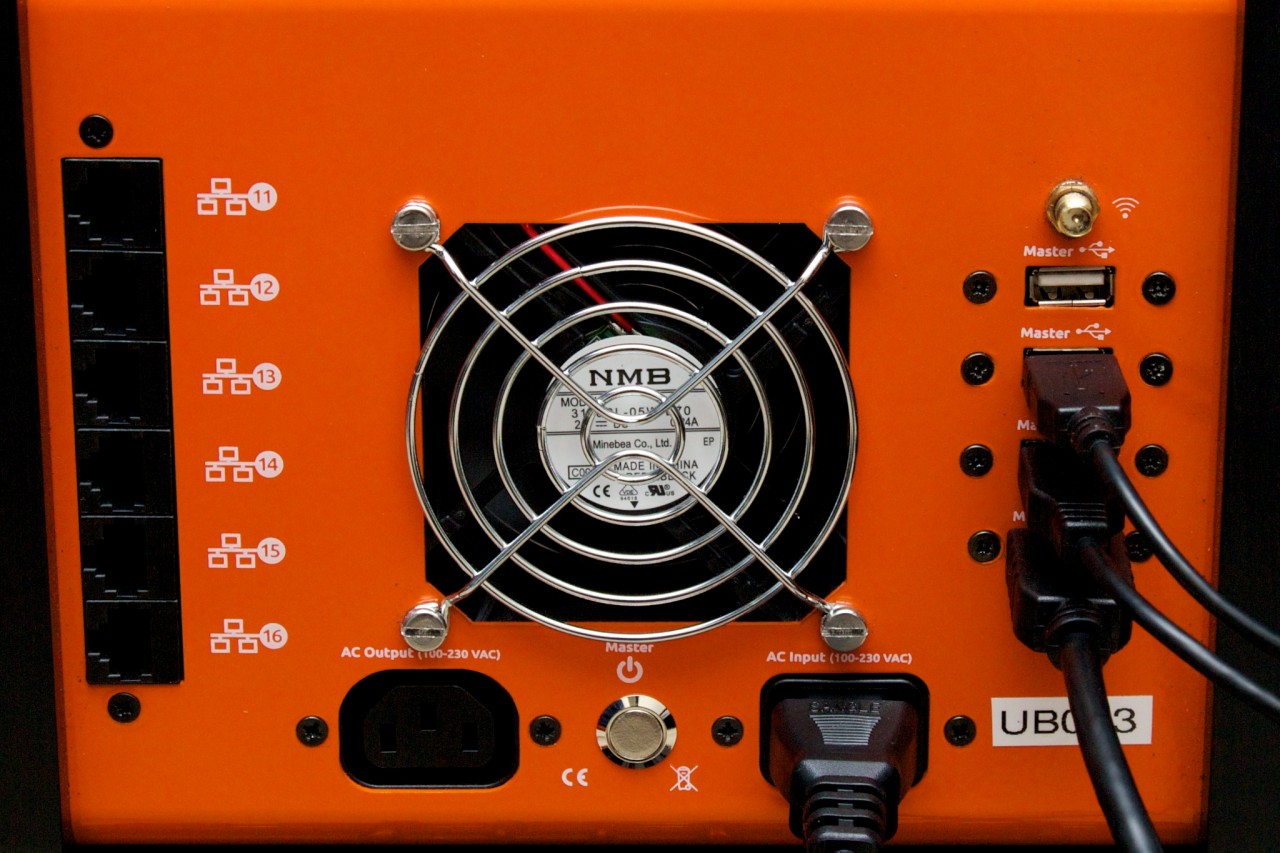 First off, Canonical emphasized to Ars multiple times that it is not getting into the hardware business. If you really want to buy one of these things, you can have Tranquil PC build one for you (for £7,575, or about $12,700), but Canonical won't sell you an Orange Box for your lab—there are too many partner relationships it could jeopardize by wading into the hardware game. But what Canonical does want to do is let you fiddle with an Orange Box. It makes for an amazing demo platform—a cloud-in-a-box that Canonical can use to show off the fancy services and tools it offers.
Inside the custom orange chassis are ten stripped Intel Ivy Bridge D53427RKE NUCs. Each comes with 16GB of RAM and a 120GB SSD, and they're all connected to a gigabit Ethernet switch. One of the NUCs is the control node; its USB and HDMI ports are wired to the Orange Box's rear panel, and that particular node also runs Canonical's MAAS software. Its single unified internal 320W power supply runs on a single 110v outlet—even when all ten nodes are going flat-out, it doesn't require a second power plug.
More in Tux Machines
SteamOS A Linux Distribution For Gaming




SteamOS

is a Debian Linux kernel-based operating system in development by Valve Corporation designed to be the primary operating system for the Steam Machine game consoles. It was initially released on December 13, 2013, alongside the start of end-user beta testing of Steam Machines.

KDE Applications 14.12.3 Officially Released

KDE Applications 14.12 has been released by its makers, and it's a regular maintenance update. It comes with a ton of bug fixes and will be soon available in various repositories.

Understanding The Linux Kernel's BPF In-Kernel Virtual Machine

BPF continues marching forward as a universal, in-kernel virtual machine for the Linux kernel. The Berkeley Packet Filter was originally designed for network packet filtering but has since been extended as eBPF to support other non-network subsystems via the bpf syscall. Here's some more details on this in-kernel virtual machine. Alexei Starovoitov presented at last month's Linux Foundation Collaboration Summit in Santa Rosa about BPF as an in-kernel virtual machine. The slides have been published for those wishing to learn more about its state and capabilities.

Calligra 2.9.0 is Out

Packages for the release of KDE's document suite Calligra 2.9 are available for Kubuntu 14.10. You can get it from the Kubuntu Backports PPA. They are also in our development version Vivid.