Hands-on with Canonical's Orange Box and a peek into cloud nirvana
Submitted by Rianne Schestowitz on Tuesday 17th of June 2014 06:10:48 PM
Filed under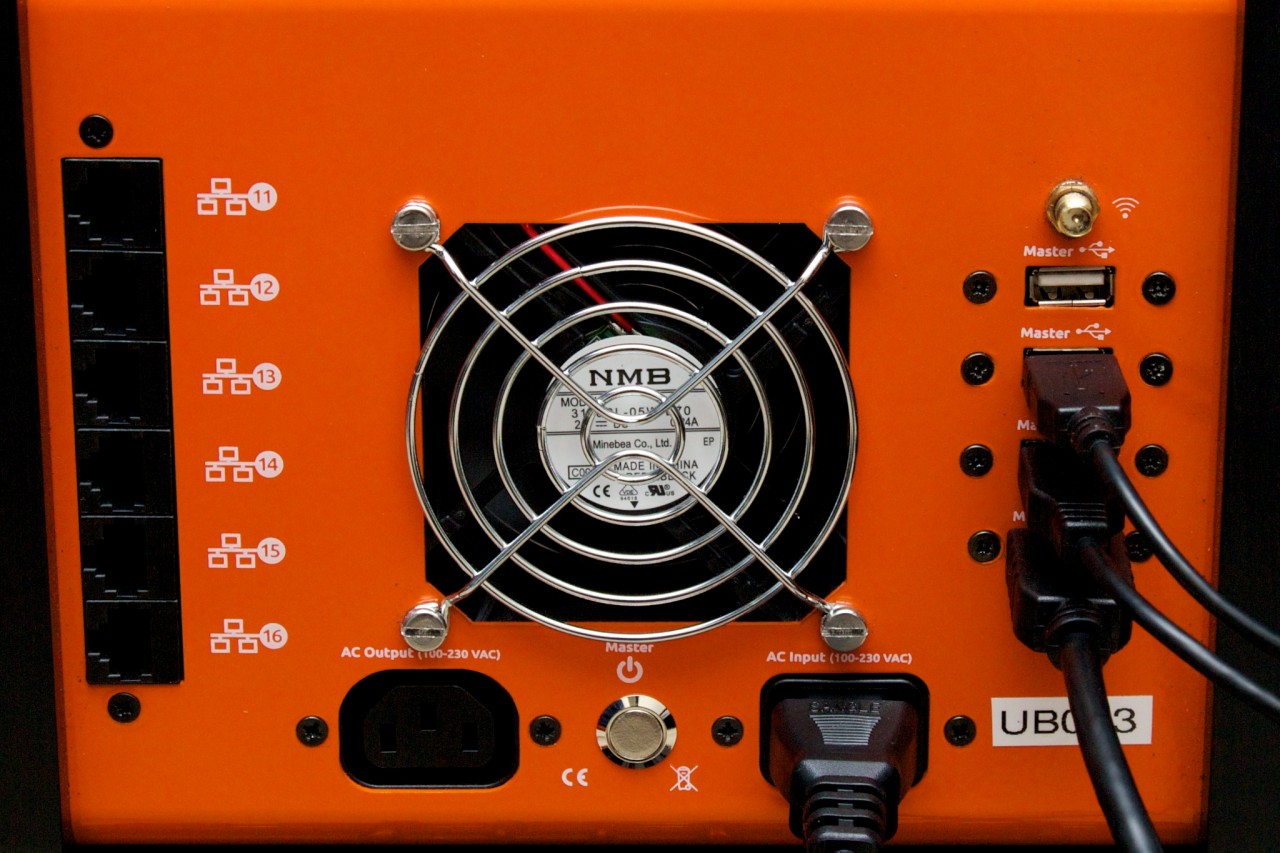 First off, Canonical emphasized to Ars multiple times that it is not getting into the hardware business. If you really want to buy one of these things, you can have Tranquil PC build one for you (for £7,575, or about $12,700), but Canonical won't sell you an Orange Box for your lab—there are too many partner relationships it could jeopardize by wading into the hardware game. But what Canonical does want to do is let you fiddle with an Orange Box. It makes for an amazing demo platform—a cloud-in-a-box that Canonical can use to show off the fancy services and tools it offers.
Inside the custom orange chassis are ten stripped Intel Ivy Bridge D53427RKE NUCs. Each comes with 16GB of RAM and a 120GB SSD, and they're all connected to a gigabit Ethernet switch. One of the NUCs is the control node; its USB and HDMI ports are wired to the Orange Box's rear panel, and that particular node also runs Canonical's MAAS software. Its single unified internal 320W power supply runs on a single 110v outlet—even when all ten nodes are going flat-out, it doesn't require a second power plug.
More in Tux Machines
Canonical Releases Snapcraft 2.12 Snaps Creator with New Parts Ecosystem, More

Today, June 29, 2016, Canonical has had the great pleasure of announcing the release of the highly anticipated Snapcraft 2.12 Snappy creator tool for the Ubuntu Linux operating system.

AMDGPU-PRO Driver 16.30 Officially Released with Support for Ubuntu 16.04 LTS

Today, June 29, 2016, AMD released the final version of the AMDGPU-Pro 16.30 graphics driver for GNU/Linux operating systems, bringing support for new technologies like the Vulkan API.

Red Hat News

Peppermint 7 Released

Peppermint 7 launched a few days ago. Peppermint is a lightweight Ubuntu-based Linux distribution with an emphasis on speed and simplicity. Although the name is similar to Linux Mint, the projects aren't directly related. Peppermint originally was envisioned as a "spicier" alternative to Mint—whatever that means! Many distros come with a wide assortment of feature-rich applications, and that's great for power users who need those apps. But older machines can struggle to cope with those demanding distros. Peppermint solves the problem by offering a carefully curated suite of web apps that perform tasks traditionally handled by native apps. It's an approach that will be familiar to any Chromebook users reading this article.