Hands-on with Canonical's Orange Box and a peek into cloud nirvana
Submitted by Rianne Schestowitz on Tuesday 17th of June 2014 06:10:48 PM
Filed under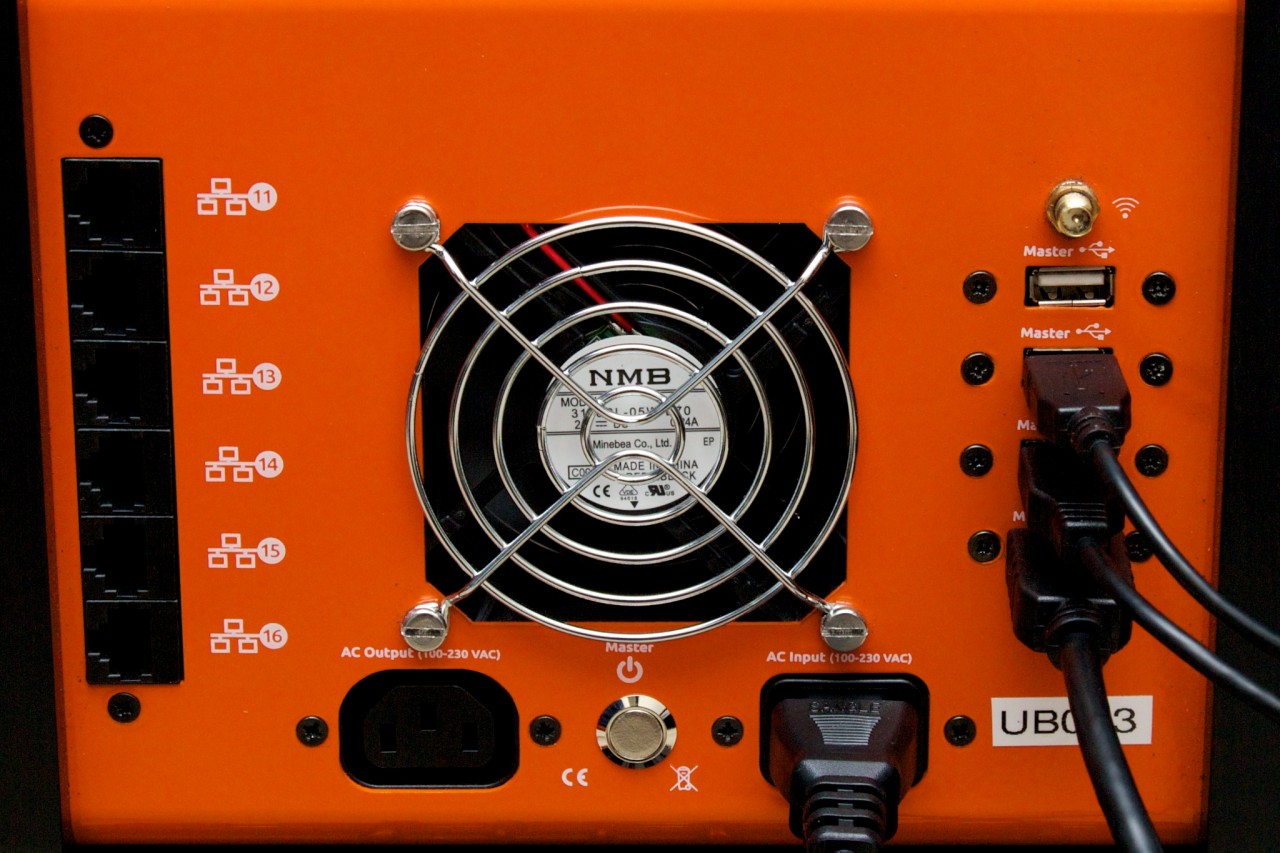 First off, Canonical emphasized to Ars multiple times that it is not getting into the hardware business. If you really want to buy one of these things, you can have Tranquil PC build one for you (for £7,575, or about $12,700), but Canonical won't sell you an Orange Box for your lab—there are too many partner relationships it could jeopardize by wading into the hardware game. But what Canonical does want to do is let you fiddle with an Orange Box. It makes for an amazing demo platform—a cloud-in-a-box that Canonical can use to show off the fancy services and tools it offers.
Inside the custom orange chassis are ten stripped Intel Ivy Bridge D53427RKE NUCs. Each comes with 16GB of RAM and a 120GB SSD, and they're all connected to a gigabit Ethernet switch. One of the NUCs is the control node; its USB and HDMI ports are wired to the Orange Box's rear panel, and that particular node also runs Canonical's MAAS software. Its single unified internal 320W power supply runs on a single 110v outlet—even when all ten nodes are going flat-out, it doesn't require a second power plug.
More in Tux Machines
Android Leftovers

It took me almost two years longer than my Microsoft-watching colleagues Ed Bott and Tom Warren, but I've given up using Windows Phones as my daily driver. As of about a month ago, I'm now sporting a Nexus 6P (made by Huawei). I'm still on Verizon. But my Lumia Icon is now in a desk drawer.

At the recent Beijing Auto Show, manufacturer of things that are luxurious, Bentley, was on hand to show off the new Mulsanne First Edition. This is a car for the ultra wealthy, and the ultra wealthy that like to travel in ultimate style and comfort. It's one of those cars that it's better to sit in the back of.

Fairphone launched the Fairphone 2 earlier this year, and developers that owned the phone were able to throw on the in-development, open source OS that the company was working on over at code.fairphone.com. Now the OS has been released for everyone to have fun with. This OS from Fairphone is open sourced and it is based off of Android 5.1 Lollipop. However according to the blog post that Fairphone put up on their site, the open source OS doesn't include Google Mobile Services. This means no Google Play Store, Google Maps, or anything Google related. Essentially, it could be seen as a forked version of Android.

today's howtos

Mozilla News

Mozilla has announced that for Firefox 48 their WebExtensions API is considered to be in a stable state. They encourage developers looking to develop browser add-ons to begin using this new API. WebExtensions is an API for implementing new browser add-ons/extensions that makes it easier to port to/from other browsers, is compatible with Firefox's Electroloysis, and should be easier to work with than the current APIs. In particular, Google designed portions of the WebExtensions API around Google's Blink extension API.

The good news is that the folks at Mozilla seem to be determined to find Thunderbird a good home where it will be able to grow and find newfound success. This isn't surprising. As Surman pointed out in his post, the project is quite popular among those associated with the foundation — but that popularity is also contributing to the problem Mozilla has with keeping the project in-house.

OpenStack Roundup

Back in July 2010, 75 developers gathered at the Omni hotel here for the very first OpenStack Summit. At the time, OpenStack was in the earliest stages of development. In April 2016, OpenStack returned to Austin in triumph as the de facto standard for private cloud deployment and the platform of choice for a significant share of the Fortune 100 companies. About 7,500 people from companies of all sizes from all over the world attended the 2016 OpenStack Summit in Austin from April 25 to April 29. In 2010, there were no users, because there wasn't much code running, but in 2016, that has changed. Among the many OpenStack users speaking at the summit were executives from Verizon and Volkswagen Group. While the genesis of OpenStack was a joint effort between NASA and Rackspace, the 2016 summit was sponsored by some of the biggest names in technology today—including IBM, Cisco, Dell, EMC and Hewlett Packard Enterprise. In this slide show, eWEEK takes a look at some highlights of the 2016 OpenStack Summit.

Angel Diaz, IBM vice president of Cloud Architecture and Technology, discusses how Big Blue has earned its place in the OpenStack community.

Today, 114 petabytes of data traverse AT&T's network daily, and the carrier predicts a 10x increase in traffic by 2020. To help manage this, AT&T is transitioning from purpose-built appliances to white boxes running open source software. And according to AT&T Senior Vice President of Software Development and Engineering Sarabh Saxena, OpenStack has been a key part of this shift.