Hands-on with Canonical's Orange Box and a peek into cloud nirvana
Submitted by Rianne Schestowitz on Tuesday 17th of June 2014 06:10:48 PM
Filed under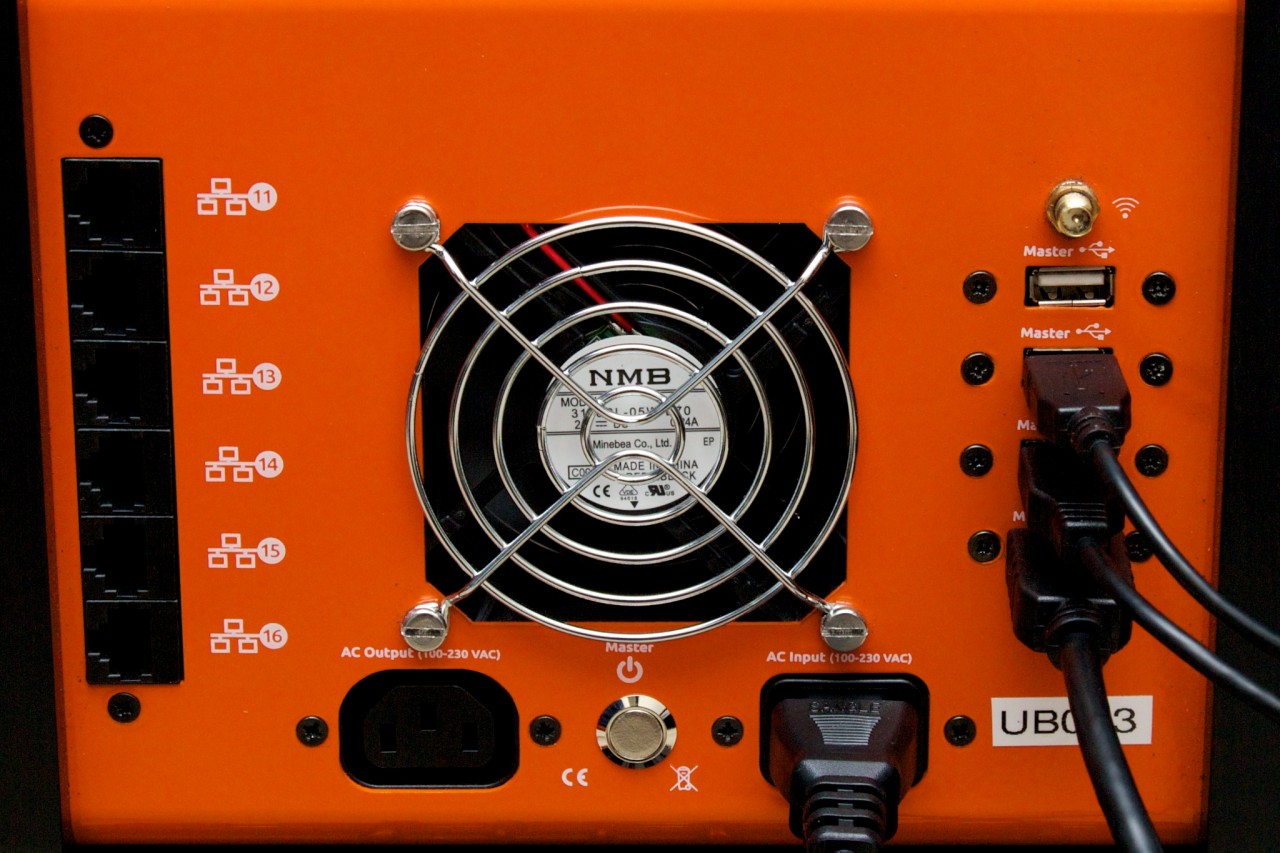 First off, Canonical emphasized to Ars multiple times that it is not getting into the hardware business. If you really want to buy one of these things, you can have Tranquil PC build one for you (for £7,575, or about $12,700), but Canonical won't sell you an Orange Box for your lab—there are too many partner relationships it could jeopardize by wading into the hardware game. But what Canonical does want to do is let you fiddle with an Orange Box. It makes for an amazing demo platform—a cloud-in-a-box that Canonical can use to show off the fancy services and tools it offers.
Inside the custom orange chassis are ten stripped Intel Ivy Bridge D53427RKE NUCs. Each comes with 16GB of RAM and a 120GB SSD, and they're all connected to a gigabit Ethernet switch. One of the NUCs is the control node; its USB and HDMI ports are wired to the Orange Box's rear panel, and that particular node also runs Canonical's MAAS software. Its single unified internal 320W power supply runs on a single 110v outlet—even when all ten nodes are going flat-out, it doesn't require a second power plug.
»
Printer-friendly version

819 reads

PDF version
More in Tux Machines
Beautify Your KDE Plasma 5 Desktop Environment with Freshly Ported Adapta Theme

Good morning! It's time to beautify your KDE Plasma 5 desktop environment, and we have just the perfect theme for that as it looks like the popular Adapta GTK theme was recently ported to Plasma 5.

Roughing it, with Linux

I have been traveling for about two weeks now, spending 10 days camping in Iceland and now a few days on the ferry to get back. For this trip I brought along my Samsung N150 Plus (a very old netbook), loaded with openSUSE Linux 42.3.

Red Hat: Ansible Tower, Patent Promise, and Shares Declining

Red Hat recently shared revealed its agentless automation platform is spreading among enterprises in APAC countries like Australia, China, India and Singapore. The company asserts its Ansible Tower helps enterprises cut through the complexities of modern IT environments with powerful automation capabilities that improve productivity and reduce downtime. "Today's business demands can mean even greater complexity for many organisations. Such dynamic environments can necessitate a new approach to automation that can improve speed, scale and stability across IT environments," says head of APAC office of technology at Red Hat, Frank Feldmann.

Red Hat, the world's biggest open source company, has expanded its commitment on patents, which had originally been not to enforce its patents against free and open source software.

Open-source software provider Red Hat has revised its Patent Promise, which was initially intended to discourage patent aggression against free and open-source software. The expanded version of the defensive patent aggregation scheme extends the zone of non-enforcement to all of Red Hat's patents and all software under "well-recognised" open-source licenses. In its original Patent Promise in 2002, Red Hat said software patents are "inconsistent with open-source and free software".

Add-on board expands i.MX6 UL SBC

MYIR released an add-on board for its Linux-driven, i.MX6 UL-based MYS-6ULX SBC that adds a second LAN port, plus CAN, RS485, camera, audio, and RTC. In April, MYIR released a Linux-powered MYS-6ULX SBC, which was notable for being available in two different versions using NXP's low power, Cortex-A7 i.MX6 UltraLite (UL) or the more affordable, and almost identical i.MX6 ULL SoC. Now, MYIR has released an "MYB-6ULX Expansion Board" designed to stack onto either model. The $21.20 accessory adds a second 10/100 Ethernet port to the MYS-6ULX, as well as new CAN, RS485, audio, micro-USB, RTC, and camera functions.