Hands-on with Canonical's Orange Box and a peek into cloud nirvana
Submitted by Rianne Schestowitz on Tuesday 17th of June 2014 06:10:48 PM
Filed under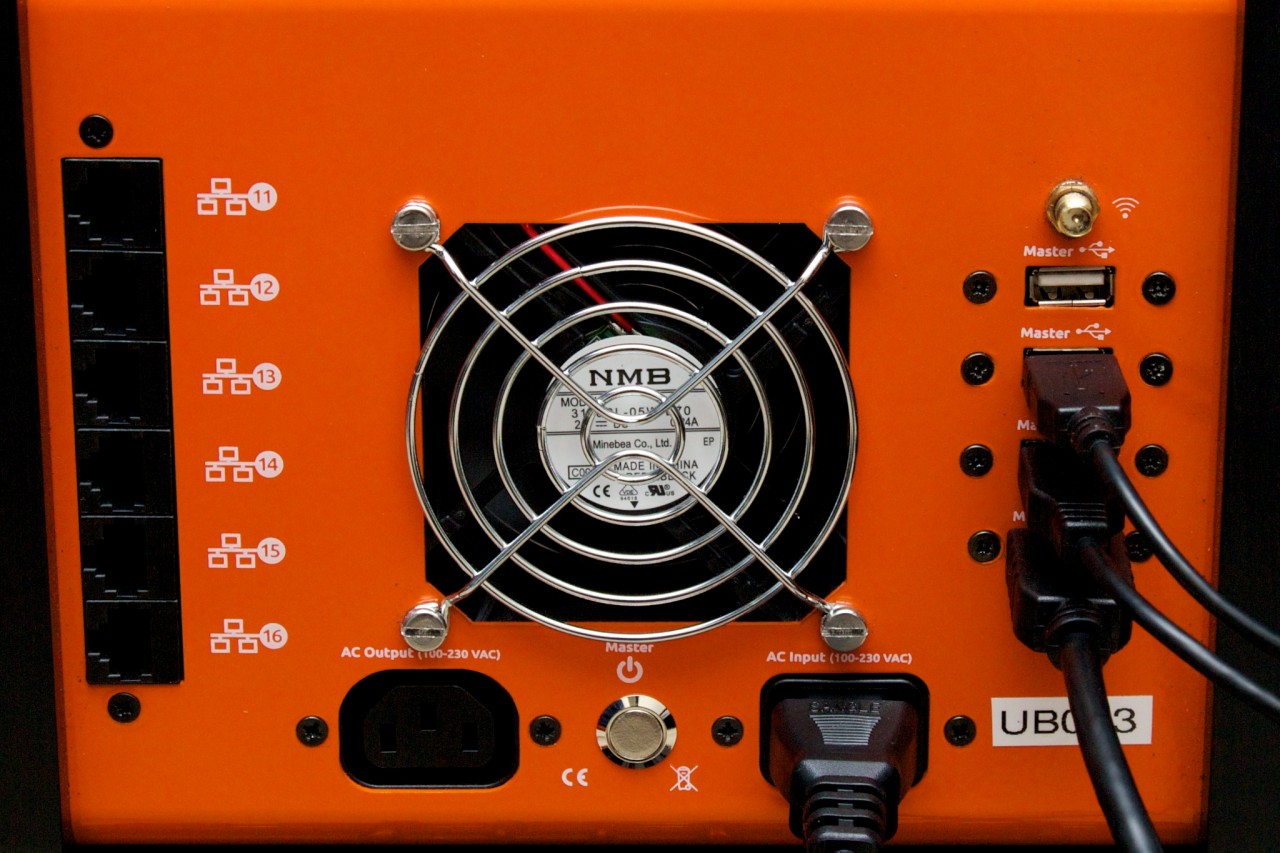 First off, Canonical emphasized to Ars multiple times that it is not getting into the hardware business. If you really want to buy one of these things, you can have Tranquil PC build one for you (for £7,575, or about $12,700), but Canonical won't sell you an Orange Box for your lab—there are too many partner relationships it could jeopardize by wading into the hardware game. But what Canonical does want to do is let you fiddle with an Orange Box. It makes for an amazing demo platform—a cloud-in-a-box that Canonical can use to show off the fancy services and tools it offers.
Inside the custom orange chassis are ten stripped Intel Ivy Bridge D53427RKE NUCs. Each comes with 16GB of RAM and a 120GB SSD, and they're all connected to a gigabit Ethernet switch. One of the NUCs is the control node; its USB and HDMI ports are wired to the Orange Box's rear panel, and that particular node also runs Canonical's MAAS software. Its single unified internal 320W power supply runs on a single 110v outlet—even when all ten nodes are going flat-out, it doesn't require a second power plug.
More in Tux Machines
Vector Linux 7.1 Light

If you find yourself needing a new firefox but your computer and glibc is too old, Vector Linux 7.1 light will fit the bill. People who are more comfortable with a SysV style init over systemd will breathe a sign of relief. All in all VL 7.1 is a viable choice for users who wish to continue using their older computers with a modern web browser.

Ubuntu Touch OTA-9.5 Hotfix on Its Way to Fix the Big Mir Issue on Ubuntu Phones

Canonical's Łukasz Zemczak today informs us that the Ubuntu Touch development team is considering and preparing to release the promised OTA-9.5 hotfix to Ubuntu Phones users to fix the big Mir issue that made users' smartphone unstable.

Open Source Desktop: Good News and Bad News

The good news is that open source has become the leader on the desktop. The bad news is that a single desktop is not the leader, and that leadership on the desktop may no longer matter. Obviously, the first statement needs qualifications. It clearly does not refer to the number of users, since officially Linux has yet to break 2%, although, depending on your logic, the actual figure might be several times higher.

KDE Applications 16.04 Release Schedule

The release schedule for the upcoming KDE Applications 16.04 bundle has been firmed up. The approved release schedule puts the KDE Applications 16.04 release on 20 April, while leading up to that is the dependency freeze on 16 March, the 16.04 freeze and beta release on 23 March, and the release candidate on 6 April.