Hands-on with Canonical's Orange Box and a peek into cloud nirvana
Submitted by Rianne Schestowitz on Tuesday 17th of June 2014 06:10:48 PM
Filed under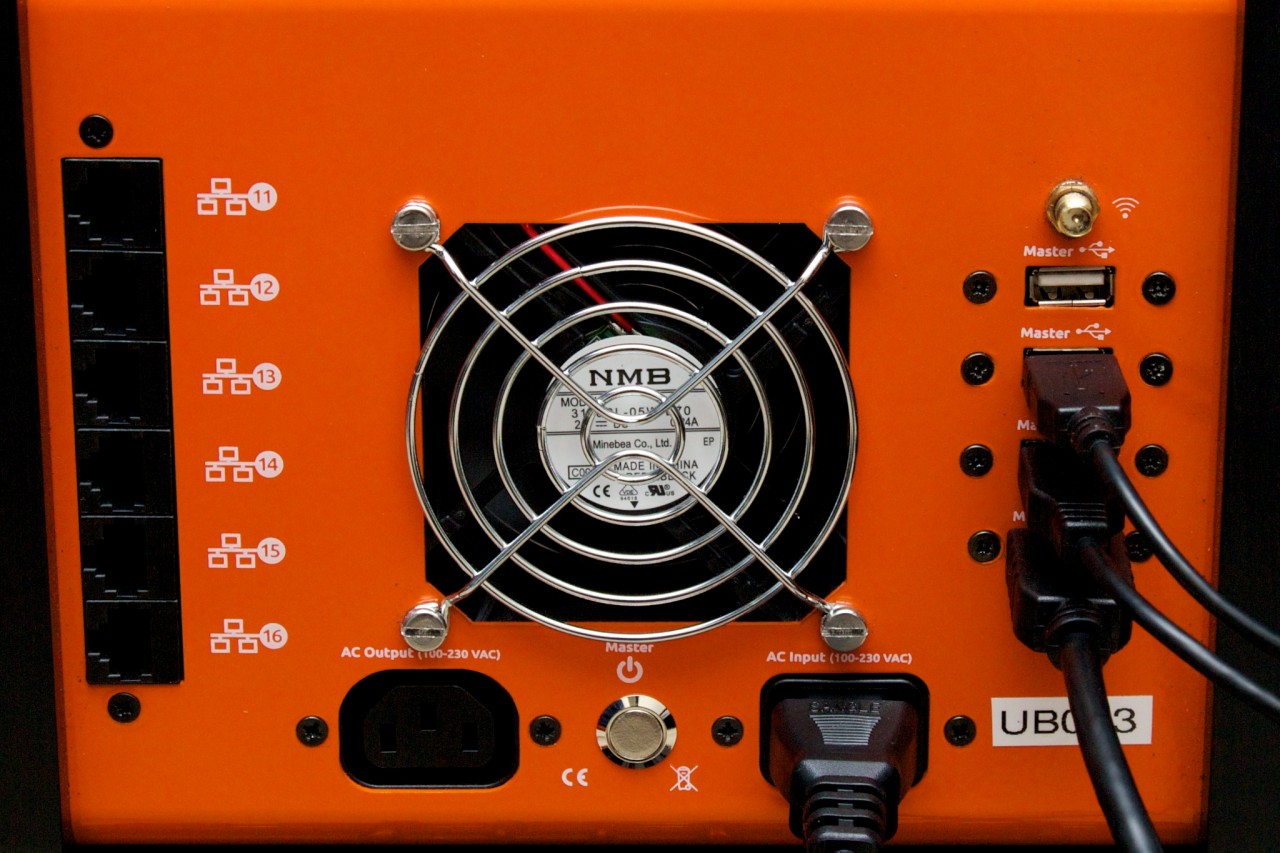 First off, Canonical emphasized to Ars multiple times that it is not getting into the hardware business. If you really want to buy one of these things, you can have Tranquil PC build one for you (for £7,575, or about $12,700), but Canonical won't sell you an Orange Box for your lab—there are too many partner relationships it could jeopardize by wading into the hardware game. But what Canonical does want to do is let you fiddle with an Orange Box. It makes for an amazing demo platform—a cloud-in-a-box that Canonical can use to show off the fancy services and tools it offers.
Inside the custom orange chassis are ten stripped Intel Ivy Bridge D53427RKE NUCs. Each comes with 16GB of RAM and a 120GB SSD, and they're all connected to a gigabit Ethernet switch. One of the NUCs is the control node; its USB and HDMI ports are wired to the Orange Box's rear panel, and that particular node also runs Canonical's MAAS software. Its single unified internal 320W power supply runs on a single 110v outlet—even when all ten nodes are going flat-out, it doesn't require a second power plug.
More in Tux Machines
openSUSE Leap 42.2 Now Merged with SUSE Linux Enterprise 12 Service Pack 2

The development cycle of the openSUSE Leap 42.2 operating system continues, and today we would like to inform our readers about the availability of the third and last Alpha build in the series.

Linux 4.7 and Linux 4.8

Ubuntu MATE 16.04.1 LTS Fixes the Raspberry Pi Partition Resizer, Adds MATE 1.14

As part of the Ubuntu 16.04.1 LTS (Xenial Xerus) announcement, Martin Wimpress informs us about the release of the Ubuntu MATE 16.04.1 LTS operating systems for users of Ubuntu MATE 16.04 LTS. Ubuntu MATE 16.04.1 LTS is not a major release, and if your Ubuntu MATE 16.04 LTS (Xenial Xerus) installation is up to date, you already have the latest software updates and security patches that have been injected in the new installation mediums generated mainly for those who want to reinstall or deploy the OS on new systems.

elementary OS 0.4 "Loki" Gets New Beta with over 70 Bugfixes, RC1 Coming Next

The guys over elementary OS have released a second Beta version of the highly anticipated elementary OS 0.4 "Loki" operating system, fixing numerous of the issues reported by users since the first Beta. This time, the announcement was made by Daniel 'DanRabbit' Foré, who reports that more than 70 bugs reported by public beta testers since last month's Beta release have been squashed, and that many of the fixes are in fact configuration changes, which means that they won't be available to those running the first Beta build, so they'll have to make a fresh install.