Hands-on with Canonical's Orange Box and a peek into cloud nirvana
Submitted by Rianne Schestowitz on Tuesday 17th of June 2014 06:10:48 PM
Filed under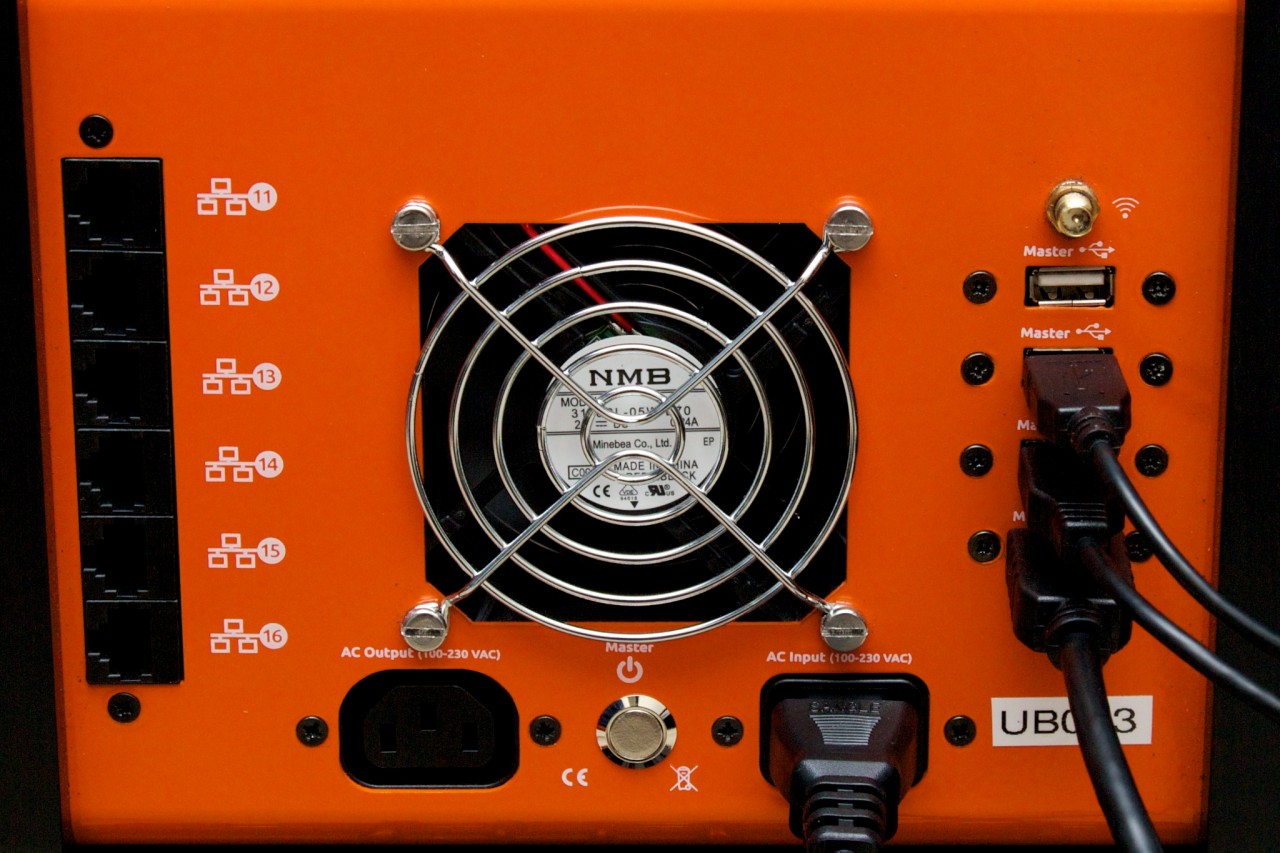 First off, Canonical emphasized to Ars multiple times that it is not getting into the hardware business. If you really want to buy one of these things, you can have Tranquil PC build one for you (for £7,575, or about $12,700), but Canonical won't sell you an Orange Box for your lab—there are too many partner relationships it could jeopardize by wading into the hardware game. But what Canonical does want to do is let you fiddle with an Orange Box. It makes for an amazing demo platform—a cloud-in-a-box that Canonical can use to show off the fancy services and tools it offers.
Inside the custom orange chassis are ten stripped Intel Ivy Bridge D53427RKE NUCs. Each comes with 16GB of RAM and a 120GB SSD, and they're all connected to a gigabit Ethernet switch. One of the NUCs is the control node; its USB and HDMI ports are wired to the Orange Box's rear panel, and that particular node also runs Canonical's MAAS software. Its single unified internal 320W power supply runs on a single 110v outlet—even when all ten nodes are going flat-out, it doesn't require a second power plug.
More in Tux Machines
Turning Windows users into Linux users with MakuluLinux Aero

Slick, sleek, and fast and very Windows-like ... this is a distro that could get your users on the path of OS righteousness

Open Source Education Begins at an Early Age

Open source software (OSS) is becoming a standard in the technology market, and much of today's youth will find themselves using open source in their future educational and professional endeavors. But to do so, this younger generation will first need to develop the skills that will allow them to build, create and explore OSS technology effectively down the road. This calls for education in open source.

Debian-Based OpenMediaVault 2.1 NAS Solution Adds WiFi and VLAN Support

Volker Theile, project leader of the Debian-based OpenMediaVault NAS (Network-attached Storage) distribution, was more than happy to inform us about the immediate availability for download of OpenMediaVault 2.1.

Arch Linux 2015.07.01 Is Now Available for Download

Being July 1 and all that, that time has come for a new Arch Linux build to surface the Web. Arch Linux 2015.07.01 has been released earlier, and you can download it right now!