Hands-on with Canonical's Orange Box and a peek into cloud nirvana
Submitted by Rianne Schestowitz on Tuesday 17th of June 2014 06:10:48 PM
Filed under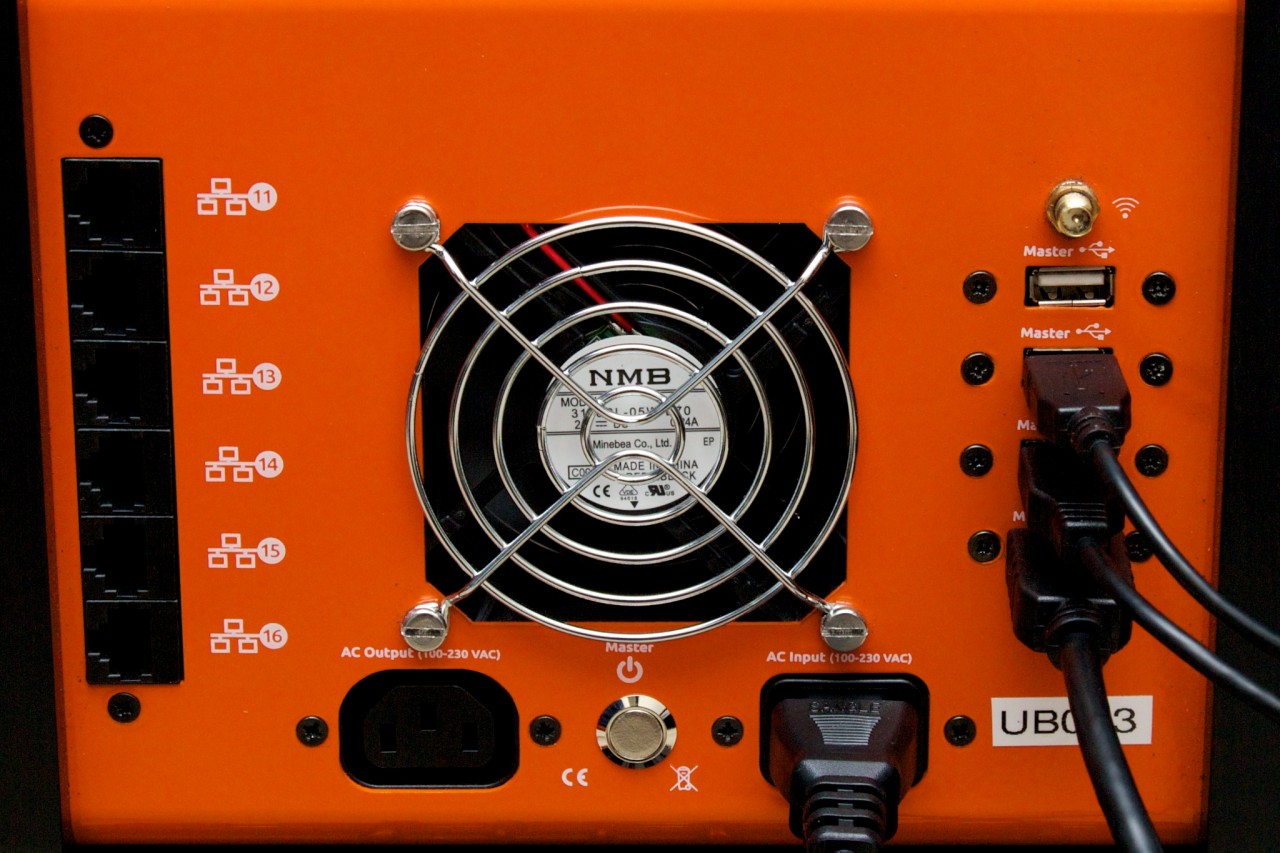 First off, Canonical emphasized to Ars multiple times that it is not getting into the hardware business. If you really want to buy one of these things, you can have Tranquil PC build one for you (for £7,575, or about $12,700), but Canonical won't sell you an Orange Box for your lab—there are too many partner relationships it could jeopardize by wading into the hardware game. But what Canonical does want to do is let you fiddle with an Orange Box. It makes for an amazing demo platform—a cloud-in-a-box that Canonical can use to show off the fancy services and tools it offers.
Inside the custom orange chassis are ten stripped Intel Ivy Bridge D53427RKE NUCs. Each comes with 16GB of RAM and a 120GB SSD, and they're all connected to a gigabit Ethernet switch. One of the NUCs is the control node; its USB and HDMI ports are wired to the Orange Box's rear panel, and that particular node also runs Canonical's MAAS software. Its single unified internal 320W power supply runs on a single 110v outlet—even when all ten nodes are going flat-out, it doesn't require a second power plug.
More in Tux Machines
Leftovers: OSS

R1Soft's Backup Backport, TrustZone CryptoCell in Linux

After announcing earlier this week the availability of a new Beta kernel for CloudLinux 7 and CloudLinux 6 Hybrid users, CloudLinux's Mykola Naugolnyi is now informing us about the release of a Beta kernel for CloudLinux 6 users. The updated CloudLinux 6 Beta kernel is tagged as build 2.6.32-673.26.1.lve1.4.26 and it's here to replace kernel 2.6.32-673.26.1.lve1.4.25. It is available right now for download from CloudLinux's updates-testing repository and backports a fix (CKSIX-109) for R1Soft's backup solution from CloudLinux 7's kernel.

The upcoming Linux 4.12 kernel cycle plans to introduce support for CryptoCell hardware within ARM's TrustZone.

Lakka 2.0 stable release!

After 6 months of community testing, we are proud to announce Lakka 2.0! This new version of Lakka is based on LibreELEC instead of OpenELEC. Almost every package has been updated! We are now using RetroArch 1.5.0, which includes so many changes that listing everything in a single blogpost is rather difficult. Also: LibreELEC-Based Lakka 2.0 Officially Released with Raspberry Pi Zero W Support

Leftovers: Gaming

Thimbleweed Park [Steam, GOG, Official Site] developer Ron Gilbert mentioned on Twitter how strong the Linux (and Mac) sales have been, and that it would be silly to ignore it.

Diluvion [Steam], the deep-sea exploration game now has a Linux beta, but the developers suggest holding off for a bit while they get the sound working.