Hands-on with Canonical's Orange Box and a peek into cloud nirvana
Submitted by Rianne Schestowitz on Tuesday 17th of June 2014 06:10:48 PM
Filed under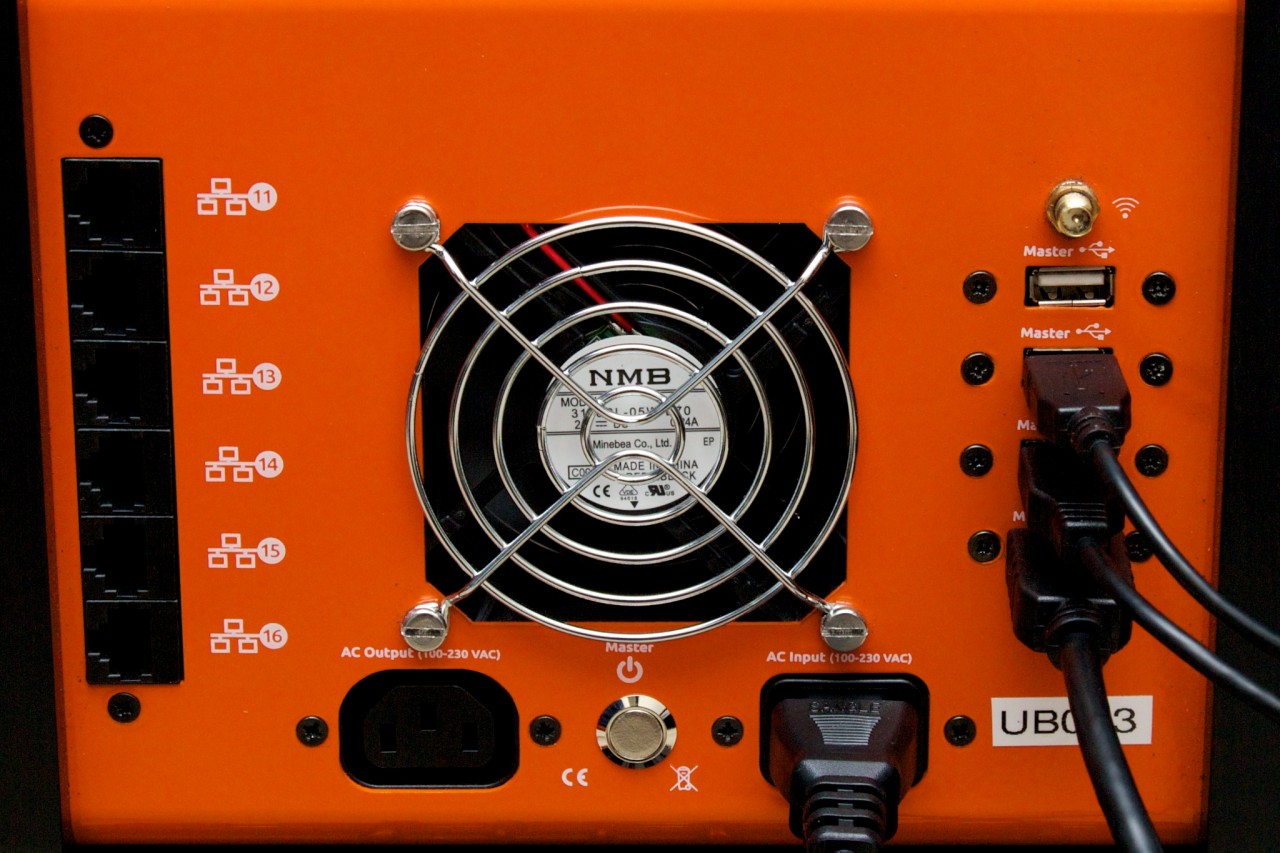 First off, Canonical emphasized to Ars multiple times that it is not getting into the hardware business. If you really want to buy one of these things, you can have Tranquil PC build one for you (for £7,575, or about $12,700), but Canonical won't sell you an Orange Box for your lab—there are too many partner relationships it could jeopardize by wading into the hardware game. But what Canonical does want to do is let you fiddle with an Orange Box. It makes for an amazing demo platform—a cloud-in-a-box that Canonical can use to show off the fancy services and tools it offers.
Inside the custom orange chassis are ten stripped Intel Ivy Bridge D53427RKE NUCs. Each comes with 16GB of RAM and a 120GB SSD, and they're all connected to a gigabit Ethernet switch. One of the NUCs is the control node; its USB and HDMI ports are wired to the Orange Box's rear panel, and that particular node also runs Canonical's MAAS software. Its single unified internal 320W power supply runs on a single 110v outlet—even when all ten nodes are going flat-out, it doesn't require a second power plug.
More in Tux Machines
The Importance of BSD

The Berkeley Software Distribution (BSD) is a Unix operating system developed by the Computer Systems Research Group (CSRG) of the University of California, Berkeley.

Ubuntu 16.10 Unity and Ubuntu MATE

A couple of weeks ago the Bytemark Managing Director, Matthew Bloch, contacted the Ubuntu MATE team to offer free hosting for the project. As of August 18th 2016 all the Ubuntu MATE infrastucture is hosted on Bytemark Cloud Servers.

We are underwhelmed to announce, quite possibly, our most uninteresting beta release E-V-E-R! ;-) This beta release is all about the plumbing that transitions Ubuntu MATE to GTK 3.20. It really isn't very interesting from an end-users perspective.

Linux Foundation and Linux Birthday

LWN at GUADEC

At GUADEC 2016 in Karlsruhe, Germany, Daniel "grindhold" Brendle presented his work developing a new library and widget set that will allow GTK+ applications to implement flowgraphs in a standard manner. The widget set would enable applications to provide interactive widgets for linking filters and other block-oriented components—a type of interface many applications currently need to reinvent on their own. Flowgraphs, Brendle explained, are a general-purpose diagramming technique that many people will recognize from textbooks and other printed matter. They show how objects, information, and signals flow through some sort of process. Biology textbooks use them to illustrate circulation in the body, technical manuals use them to show how a manufacturing process runs, and so on. In software, he said, they are most familiar as the node-and-pipe diagrams that illustrate signal processing or data filtering.

At GUADEC 2016 in Karlsruhe, Germany, Bastien Ilsø and Carlos Soriano reported on the revamped Newcomers section of the GNOME web site. The section is intended to draw in new users and developers and help them find their way around the project as well as to help them get the necessary development environment set up to begin contributing code.