Hands-on with Canonical's Orange Box and a peek into cloud nirvana
Submitted by Rianne Schestowitz on Tuesday 17th of June 2014 06:10:48 PM
Filed under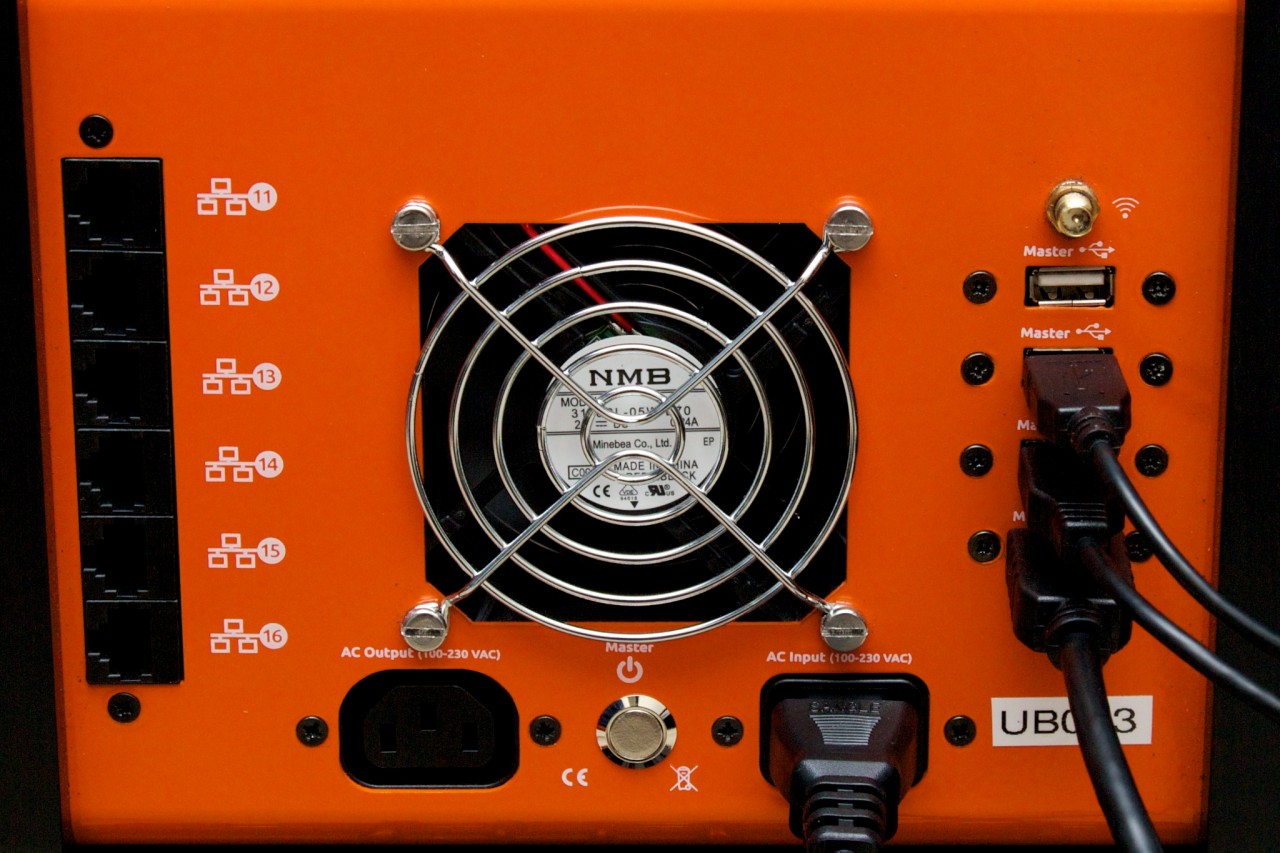 First off, Canonical emphasized to Ars multiple times that it is not getting into the hardware business. If you really want to buy one of these things, you can have Tranquil PC build one for you (for £7,575, or about $12,700), but Canonical won't sell you an Orange Box for your lab—there are too many partner relationships it could jeopardize by wading into the hardware game. But what Canonical does want to do is let you fiddle with an Orange Box. It makes for an amazing demo platform—a cloud-in-a-box that Canonical can use to show off the fancy services and tools it offers.
Inside the custom orange chassis are ten stripped Intel Ivy Bridge D53427RKE NUCs. Each comes with 16GB of RAM and a 120GB SSD, and they're all connected to a gigabit Ethernet switch. One of the NUCs is the control node; its USB and HDMI ports are wired to the Orange Box's rear panel, and that particular node also runs Canonical's MAAS software. Its single unified internal 320W power supply runs on a single 110v outlet—even when all ten nodes are going flat-out, it doesn't require a second power plug.
More in Tux Machines
Git 2.2.1 Released To Fix Critical Security Issue

Today's Git vulnerability affects those using the Git client on case-insensitive file-systems. On case-insensitive platforms like Windows and OS X, committing to .Git/config could overwrite the user's .git/config and could lead to arbitrary code execution. Fortunately with most Phoronix readers out there running Linux, this isn't an issue thanks to case-sensitive file-systems.

Ubuntu 15.04 Alpha 1 For Its Various Flavors

While Ubuntu itself no longer puts out alpha/beta releases in favor of just testing out the daily Live ISOs, the various Ubuntu flavors still participating in the traditional release process have done their first alpha releases this afternoon for Ubuntu 15.04.

Robolinux 7.7.1 LXDE Runs Windows Apps with Stealth VM

Robolinux 7.7.1, a fast and easy-to-use Linux distribution based on Debian has just received a new desktop environment, LXDE, making this the third second flavor of the distribution.

Jolla's Sailfish OS Update 10 Is Now Available

The tenth update to Jolla's Sailfish mobile operating system is now available. This update is version 1.1.1.26 and is codenamed Vaarainjärvi. This latest update to Jolla's Sailfish OS includes the device lock now supporting alpha-numeric codes, copy-paste support between Android and native Sailfish apps, Mail app improvements, new overlays for maps, search improvements, unification to the accounts framework, new MMS settings, UI improvements, and an assortment of other improvements.