Hands-on with Canonical's Orange Box and a peek into cloud nirvana
Submitted by Rianne Schestowitz on Tuesday 17th of June 2014 06:10:48 PM
Filed under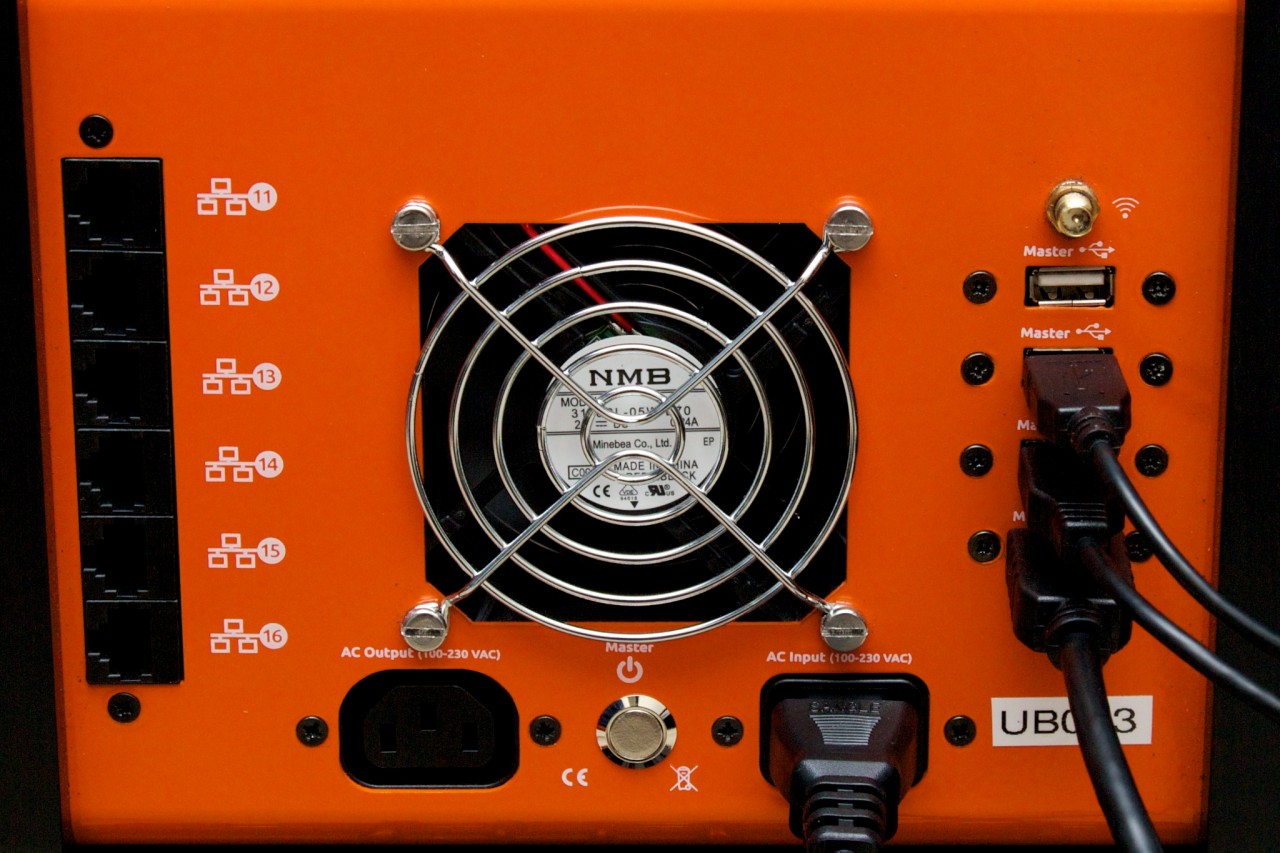 First off, Canonical emphasized to Ars multiple times that it is not getting into the hardware business. If you really want to buy one of these things, you can have Tranquil PC build one for you (for £7,575, or about $12,700), but Canonical won't sell you an Orange Box for your lab—there are too many partner relationships it could jeopardize by wading into the hardware game. But what Canonical does want to do is let you fiddle with an Orange Box. It makes for an amazing demo platform—a cloud-in-a-box that Canonical can use to show off the fancy services and tools it offers.
Inside the custom orange chassis are ten stripped Intel Ivy Bridge D53427RKE NUCs. Each comes with 16GB of RAM and a 120GB SSD, and they're all connected to a gigabit Ethernet switch. One of the NUCs is the control node; its USB and HDMI ports are wired to the Orange Box's rear panel, and that particular node also runs Canonical's MAAS software. Its single unified internal 320W power supply runs on a single 110v outlet—even when all ten nodes are going flat-out, it doesn't require a second power plug.
More in Tux Machines
Linux Devices

Seco unveiled a "Q7-B03" Qseven COM with Intel's new Atom E3900 "Apollo Lake" SoC and optional onboard SATA flash and -40 to 85°C support.

The device supports Linux, Windows, Windows Embedded, and VxWorks, and offers five-year availability.

Linux Graphics

With the latest Chrome/Chromium browser builds from Google, X Input 2.1 smooth scrolling / high-resolution scrolling is now supported. This should make for a more responsive and smoother scrolling experience atop recent versions of the X.Org Server.

The Nouveau DDX X.Org driver, xf86-video-nouveau, hasn't supported NVIDIA's GTX 750/900 Maxwell graphics processors even though there's been the reverse-engineered, open-source support within the Nouveau DRM kernel driver and NVC0 Gallium3D Mesa driver. Patches revised today implement Maxwell support for the X.Org driver.

Alex Deucher has sent in the first pull request to DRM-Next of early material to stage for Radeon/AMDGPU DRM kernel driver changes targeting Linux 4.10.

Fedora News

New KNOPPIX Release, LibreOffice 5.1.6, Rosa Down

In Linux news today KNOPPIX 7.7.1 was released to the public based on Debian with GNOME 3.22, KDE 5.7.2, and "Everything 3D." The Rosa project is experiencing network issues and folks may experience problems trying to connect to their services the next few days. LibreOffice 5.1.6 was announced today by The Document Foundation, the sixth update to the Still branch for stable users, and a new vulnerability was disclosed in GNU Tar.