Hands-on with Canonical's Orange Box and a peek into cloud nirvana
Submitted by Rianne Schestowitz on Tuesday 17th of June 2014 06:10:48 PM
Filed under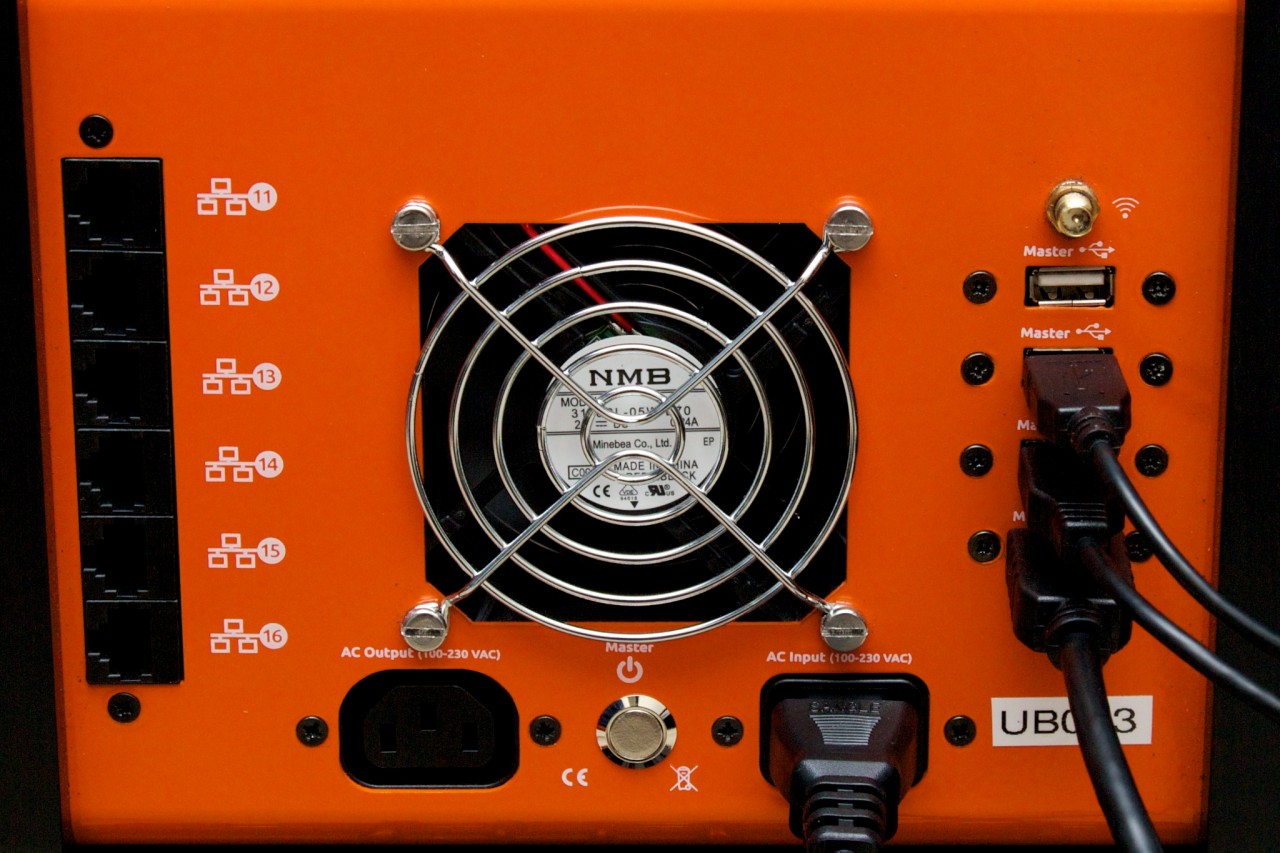 First off, Canonical emphasized to Ars multiple times that it is not getting into the hardware business. If you really want to buy one of these things, you can have Tranquil PC build one for you (for £7,575, or about $12,700), but Canonical won't sell you an Orange Box for your lab—there are too many partner relationships it could jeopardize by wading into the hardware game. But what Canonical does want to do is let you fiddle with an Orange Box. It makes for an amazing demo platform—a cloud-in-a-box that Canonical can use to show off the fancy services and tools it offers.
Inside the custom orange chassis are ten stripped Intel Ivy Bridge D53427RKE NUCs. Each comes with 16GB of RAM and a 120GB SSD, and they're all connected to a gigabit Ethernet switch. One of the NUCs is the control node; its USB and HDMI ports are wired to the Orange Box's rear panel, and that particular node also runs Canonical's MAAS software. Its single unified internal 320W power supply runs on a single 110v outlet—even when all ten nodes are going flat-out, it doesn't require a second power plug.
More in Tux Machines
Linux Growth Demands Bigger Talent Poo

Today at LinuxCon and CloudOpen we're making an announcement that signifies the natural next step in helping to build a qualified talent pool of Linux professionals worldwide:The Linux Foundation Certification Program. We sought to create a new Linux certification program that is innovative, highly valued among Linux pro's and employers and advances the state-of the-art of certification exams. We think it's a different approach to testing and can help advance Linux by bringing more Linux talent into the market. The exams are available anytime, anywhere; performance based with testing in the command line; and distribution flexible. Let me tell you a bit more about why we believe this is so important. Linux today powers most of the technology infrastructure that runs our daily lives. It is the fastest growing platform in nearly every sector of technology from embedded systems, mobile devices and consumer electronics to the cloud, enterprise server, high performance computing and more.

Linux Foundation to offer new certification for IT workers

With an eye toward deepening the global Linux talent pool, the Linux Foundation today announced that it will offer two new certifications for engineers and administrators. The Linux Foundation Certified System Administrator, or LFCS, and the Linux Foundation Certified Engineer, or LFCE certificates will be granted to applicants who pass an automated online exam. The cost will be $300, although the foundation will hand out 1,000 free passes to attendees at LinuxCon, where the announcement was made. More: Linux Foundation Debuts Linux Certification Effort

Parsix GNU/Linux 7.0 Test 1 Is an Interesting Debian and GNOME 3.12 Combination

Parsix GNU/Linux 7.0 Test 1, a live and installation DVD based on Debian, aiming to provide a ready-to-use, easy-to-install desktop and laptop-optimized operating system, has been released and is now ready for testing.

Linux Founder Linus Torvalds 'Still Wants the Desktop'

The Linux faithful gathered today at LinuxCon to hear core Linux developers, especially Linus Torvalds—and the audience wasn't disappointed. In a keynote panel session, Torvalds spoke of his hopes and the challenges for Linux in 2014. Linux kernel developer Greg Kroah-Hartman moderated the discussion and commented that Linux already runs everywhere. He asked Torvalds where he thinks Linux should go next.