Turning a smartphone into a PC in a pocket: Q&A with Analogix
Submitted by Rianne Schestowitz on Tuesday 10th of June 2014 10:42:59 PM
Filed under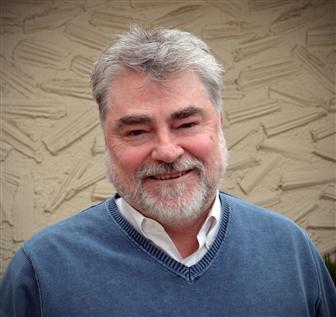 Q: Where and why is SlimPort being implemented?
A: SlimPort was first implemented in the Google Nexus 4 back in 2012 and has continued to be used in a number of high-end tablets and smartphones from Fujitsu, Asustek, LG, and ZTE, as well as finding its way into Chromebooks from brands like Hewlett-Packard (HP), among others. The key is that the technology enables more features and can reduce costs. For example, users want to have the ability to take mobile audio and video and get it up on a big screen. Previously, the ability to get the video off of a tablet/smartphone was typically done by running it through a micro-HDMI port. Using SlimPort allowed the OEMs to drop the micro-HDMI port and simply run everything through the five-pin micro-USB port that is needed for charging. SlimPort simply takes control of the connector when a SlimPort dongle is plugged in, and while the devices are connected, SlimPort enables the display to also charge the mobile device. In 2013, support for Full HD was added but we really expect the technology to take off this year with SlimPort Pro.
More in Tux Machines
Bad Saved Games, Fedora Scheduling, and Scribbling

In tonight's Linux news, GamingOnLinux.com poster says "game saves are messing up our drives" - stop it! Phoronix.com is reporting on discussions of changing Fedora release schedule. Jack Germain says Scribbleton creates a personal local wiki to store anything from notes to books and Opera 25 draws near.

Musique for Linux Review – A Minimalistic Player for You and Your Music

Musique is a minimalistic music player for the Linux platform that features a simple and clean interface. It's not like there is a lack of open source music players, so we've decided to see if this one is any good.

CentOS 5.11 Officially Released, Probably the Last One in the Series

As you all know already, CentOS is an Enterprise-class Linux Distribution derived from sources provided by Red Hat. This is the eleventh update for the distribution and probably the last one. It features all the packages from all variants, including Server and Client, and the upstream repositories have been merged into a single one. Red Hat announced less than a month ago the release of their last update for Red Hat Enterprise Linux, 5.11. It stands to reason that CentOS 5.11 will also be the last update in the series.

England's Healthwatch switches to open source CRM

England's Healthwatch organisations are now using CiviCRM, an open source solution for customer relationship management. "Open source affords access to a wide community of developers, which means that the software continues to develop and security updates and bug fixes are regularly rolled out", explains Tim Schofield, the organisation's interim systems manager.