Turning a smartphone into a PC in a pocket: Q&A with Analogix
Submitted by Rianne Schestowitz on Tuesday 10th of June 2014 10:42:59 PM
Filed under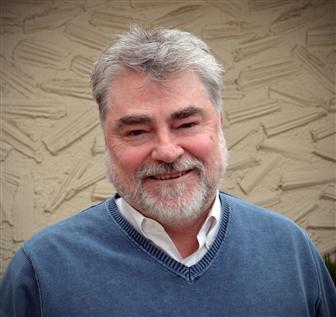 Q: Where and why is SlimPort being implemented?
A: SlimPort was first implemented in the Google Nexus 4 back in 2012 and has continued to be used in a number of high-end tablets and smartphones from Fujitsu, Asustek, LG, and ZTE, as well as finding its way into Chromebooks from brands like Hewlett-Packard (HP), among others. The key is that the technology enables more features and can reduce costs. For example, users want to have the ability to take mobile audio and video and get it up on a big screen. Previously, the ability to get the video off of a tablet/smartphone was typically done by running it through a micro-HDMI port. Using SlimPort allowed the OEMs to drop the micro-HDMI port and simply run everything through the five-pin micro-USB port that is needed for charging. SlimPort simply takes control of the connector when a SlimPort dongle is plugged in, and while the devices are connected, SlimPort enables the display to also charge the mobile device. In 2013, support for Full HD was added but we really expect the technology to take off this year with SlimPort Pro.
More in Tux Machines
Latest Ubuntu Touch SDK Updates Focus on Convergence Features for OTA-6

On the last day of July 2015, Canonical's Zoltán Balogh posted an important email on the Ubuntu Touch mailing list, informing us all about the work done lately on the Ubuntu SDK (Software Development Kit) software.

Wifislax 4.11.1 Linux Distro Arrives with Linux Kernel 4.1.3 LTS, Xfce 4.12.3

The developers of the popular Wifislax Linux distribution based on the well-known Slackware operating system and built around the KDE and Xfce desktop environments announced the release of Wifislax 4.11.1.

5 Best Linux Desktop Environments With Pros & Cons




If you are new to Linux then I'm sure you are giving up lots of time choosing Desktop Environment of your Linux Distribution. You are probably thinking to give a try to each one of them but that's very time consuming. Edit - There are other good DEs also That's why I'm reviewing the 5 Best Linux Desktop Environments with the pros & cons. The article gives you what you should know for choosing a DE. So let's get started!

Redis open source DBMS overview

Redis runs on Linux. Although the Redis project doesn't directly support Windows, Microsoft Open Technologies develops and maintains a Windows port targeting Win64. The Redis open source DBMS is available as a BSD license. The Redis community offers support through the official mailing list as well as #redis on Freenode. Commercial support is available through Pivotal, the official sponsor of Redis. Pivotal offers two levels of professional support.