Turning a smartphone into a PC in a pocket: Q&A with Analogix
Submitted by Rianne Schestowitz on Tuesday 10th of June 2014 10:42:59 PM
Filed under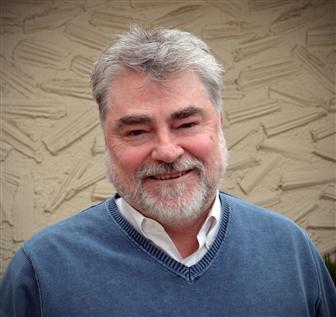 Q: Where and why is SlimPort being implemented?
A: SlimPort was first implemented in the Google Nexus 4 back in 2012 and has continued to be used in a number of high-end tablets and smartphones from Fujitsu, Asustek, LG, and ZTE, as well as finding its way into Chromebooks from brands like Hewlett-Packard (HP), among others. The key is that the technology enables more features and can reduce costs. For example, users want to have the ability to take mobile audio and video and get it up on a big screen. Previously, the ability to get the video off of a tablet/smartphone was typically done by running it through a micro-HDMI port. Using SlimPort allowed the OEMs to drop the micro-HDMI port and simply run everything through the five-pin micro-USB port that is needed for charging. SlimPort simply takes control of the connector when a SlimPort dongle is plugged in, and while the devices are connected, SlimPort enables the display to also charge the mobile device. In 2013, support for Full HD was added but we really expect the technology to take off this year with SlimPort Pro.
More in Tux Machines
Leftovers: Software

today's howtos

Games and CodeWeavers/Wine

Leftovers: KDE

KDE.org quite possibly has one of the largest open-source websites compared to any other desktop-oriented project, extending beyond into applications, wikis, guides, and much more. The amount of content is dizzying and indeed a huge chunk of that content is about as old as the mascot Kandalf – figuratively and literally.

Twitter seems ever dominant and important for communication. Years ago I added a microblogging feed to Planet KDE but that still needed people to add themselves and being all idealistic I added support for anything with an RSS feed assuming people would use more-free identi.ca. But identi.ca went away and Twitter I think removed their RSS ability but got ever more important and powerful.or the relaunched theme a couple of years ago we added some Twitter feeds but they were hidden away and little used.

conf.kde.in 2017 was held in the big and beautiful campus of IIT, Guwahati in Assam. During 10th to 12th March, the conference schedule was 2 days of talks followed by a day of workshop. Talks were lined-up in single track which helps attendees not to miss any talk. Conference pictures from my camera are available at flickr.

Today, KBibTeX 0.6.2 has been released. It replaces the never published 0.6.1 release, where a show-stopping bug was detected after tagging the release.

Animation in Krita is meant to recreate the glory days of hand-drawn animation, with a modern twist. It's not a flash substitute, but allows you to pair Krita's awesome drawing capabilities with a frame-based animation approach.

Today the Kubuntu team is happy to announce that Kubuntu Zesty Zapus (17.04) Beta 2 is released . With this Beta 2 pre-release, you can see and test what we are preparing for 17.04, which we will be releasing April 13, 2017.

Albert, a Qt5 quick launcher, was updated to version 0.10.0 (and then 0.10.1 to fix some issues), introducing completion using the Tab key, two new extensions, and more.