Turning a smartphone into a PC in a pocket: Q&A with Analogix
Submitted by Rianne Schestowitz on Tuesday 10th of June 2014 10:42:59 PM
Filed under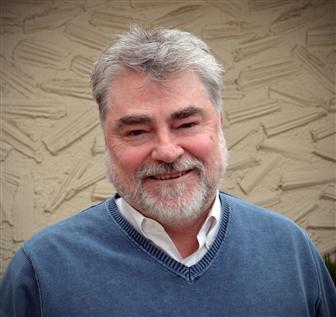 Q: Where and why is SlimPort being implemented?
A: SlimPort was first implemented in the Google Nexus 4 back in 2012 and has continued to be used in a number of high-end tablets and smartphones from Fujitsu, Asustek, LG, and ZTE, as well as finding its way into Chromebooks from brands like Hewlett-Packard (HP), among others. The key is that the technology enables more features and can reduce costs. For example, users want to have the ability to take mobile audio and video and get it up on a big screen. Previously, the ability to get the video off of a tablet/smartphone was typically done by running it through a micro-HDMI port. Using SlimPort allowed the OEMs to drop the micro-HDMI port and simply run everything through the five-pin micro-USB port that is needed for charging. SlimPort simply takes control of the connector when a SlimPort dongle is plugged in, and while the devices are connected, SlimPort enables the display to also charge the mobile device. In 2013, support for Full HD was added but we really expect the technology to take off this year with SlimPort Pro.
More in Tux Machines
Ubuntu GNOME 16.04.1 LTS Released but Still Doesn't Uses the GNOME 3.20 Stack

As we reported last week, Canonical published the first point release of its long-term supported Ubuntu 16.04 LTS (Xenial Xerus) operating system, offering users new installation mediums with all the updates made available since April 21, 2016.

KDE Applications 16.08 Software Suite Is in Beta, Final Release Coming August 18

Now that the third and last maintenance update of the KDE Applications 16.04 software suite has debuted, it's time for us to take the Beta build of the next major KDE Applications release for a test drive.

Android Leftovers

The second half of 2016 took off with some exciting launches from notable manufacturers like Motorola, HTC, Xiaomi and others. With so many smartphones being launched on a near-daily basis by brands both big and small, it gets quite difficult to keep track of them.

Twitter leaker Evan Blass is apparently in possession of a ROM dump from one of the upcoming 2017 Nexus phones. The smaller of the two rumored devices, internally known as Sailfish or the HTC S1, has just had its build.prop file shared on Twitter, uncovering a couple of device specs including display resolution and the chipset to be used.

Lennart Poettering Announces systemd 231 Init System [sic] for GNU/Linux Distributions

Today, July 25, 2016, systemd creator Lennart Poettering has proudly announced the release and general availability of the systemd 231 init system for major GNU/Linux OSes. Bringing lots of fixes and numerous additions, systemd 231 is now the most advanced version of the modern and controversial init system that has been adopted in the last few years by more and more Linux kernel-based operating systems, including Fedora, Ubuntu, Arch Linux, openSUSE, Red Hat Enterprise Linux, and many others.