Turning a smartphone into a PC in a pocket: Q&A with Analogix
Submitted by Rianne Schestowitz on Tuesday 10th of June 2014 10:42:59 PM
Filed under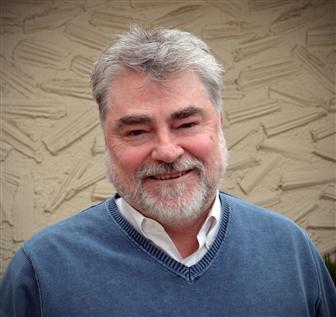 Q: Where and why is SlimPort being implemented?
A: SlimPort was first implemented in the Google Nexus 4 back in 2012 and has continued to be used in a number of high-end tablets and smartphones from Fujitsu, Asustek, LG, and ZTE, as well as finding its way into Chromebooks from brands like Hewlett-Packard (HP), among others. The key is that the technology enables more features and can reduce costs. For example, users want to have the ability to take mobile audio and video and get it up on a big screen. Previously, the ability to get the video off of a tablet/smartphone was typically done by running it through a micro-HDMI port. Using SlimPort allowed the OEMs to drop the micro-HDMI port and simply run everything through the five-pin micro-USB port that is needed for charging. SlimPort simply takes control of the connector when a SlimPort dongle is plugged in, and while the devices are connected, SlimPort enables the display to also charge the mobile device. In 2013, support for Full HD was added but we really expect the technology to take off this year with SlimPort Pro.
More in Tux Machines
Snag the Android Auto compatible Pioneer AVH-4100NEX for just $570 from Amazon

While the unit carries an MSRP of $700, Amazon's deal marks it down from its previous list price of $849.99. While it's still a tad expensive, the discount makes it a bit easier to get some Android Auto into your car. In case you've somehow managed to avoid any mention of Android Auto up until now, it allows you to connect any Android device running on Android 5.0 Lollipop with the relatively new Android Auto app in order to use it to control everything from navigation to music and phone calls.

A Data-Driven Look at the Open Source E-Commerce Market

Compared to Q4 2013, last quarter's US online sales rose 14.6 percent to a staggering $79.6 billion dollars. This accounted for 6.7 percent of the total US retail sales market. Major trends fueling this growth include the proliferation of mobile devices, faster online checkout flows and improved fulfillment practices. The availability of open source e-commerce platforms is helping some offline business with the move online. Much like WordPress provides free, customizable CMS solutions, popular open source e-commerce platforms like WooCommerce, Magento and PrestaShop offer a variety of pre-built templates and plugins that DIY retailers can customize to build and grow an online business from scratch.

Tiny WiFi-loaded OpenWRT COM starts at $12

OpenEmbed launched a 52 x 28mm "SOM9331″ COM for IoT that runs OpenWRT Linux on a MIPS-based Atheros AR9331 SoC, and offers WiFi and extended temperatures. Shenzhen OpenEmbed M&C Ltd (OpenEmbed) has introduced a tiny MIPS-based computer-on-module starting at $12 and aimed at home automation, wearables, medical devices, toys, and industrial router and sensor devices.

EC to create level playing field for open source

The European Commission will create a level playing field for open source software when procuring new software solutions, it announced on 27 March. Evaluation of open source and proprietary software will take into account their total cost of ownership and exit costs.