Turning a smartphone into a PC in a pocket: Q&A with Analogix
Submitted by Rianne Schestowitz on Tuesday 10th of June 2014 10:42:59 PM
Filed under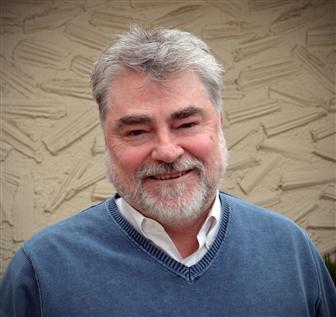 Q: Where and why is SlimPort being implemented?
A: SlimPort was first implemented in the Google Nexus 4 back in 2012 and has continued to be used in a number of high-end tablets and smartphones from Fujitsu, Asustek, LG, and ZTE, as well as finding its way into Chromebooks from brands like Hewlett-Packard (HP), among others. The key is that the technology enables more features and can reduce costs. For example, users want to have the ability to take mobile audio and video and get it up on a big screen. Previously, the ability to get the video off of a tablet/smartphone was typically done by running it through a micro-HDMI port. Using SlimPort allowed the OEMs to drop the micro-HDMI port and simply run everything through the five-pin micro-USB port that is needed for charging. SlimPort simply takes control of the connector when a SlimPort dongle is plugged in, and while the devices are connected, SlimPort enables the display to also charge the mobile device. In 2013, support for Full HD was added but we really expect the technology to take off this year with SlimPort Pro.
More in Tux Machines
Putin's New Internet Czar Wants Apple and Google to Pay More Taxes

Microsoft, Google and other U.S. companies "reached the point of no return" when they complied with sanctions over Putin's annexation of Crimea by halting all business with the peninsula, according to Klimenko. As a result, it's "inevitable" Russia will switch state networks from Windows to an open-source system based on Linux, a move 22,000 municipal governments are prepared to make immediately, he said.

FOSS Licensing

Richard Stallman has published a new guide on gnu.org titled License compatibility and relicensing. Gnu.org is home to a whole host of resources on free software licensing, including frequently asked questions about GNU licenses and our list of free software licenses. Our license list contains information on which licenses are compatible with the GNU General Public License as well as a brief description of what it means to be compatible. This latest article by Stallman provides a more in–depth explanation of what compatibility means and the different ways in which it is achieved.

What is licensing? Why does it matter? Why should you care? There are many reasons that licensing is an important part of a project you are working on. You are taking the time to write code and share it with the world in an open way, such as publishing it on GitHub, Bitbucket, or any number of other code-hosting services. Anyone might stumble across your code and find it useful. Licensing is the way that you can control exactly how someone who finds your code can use it and in what ways.

Smoother Scrolling in Firefox 46

According to a latest and lengthy post published by Kartikaya Gupta on the Mozilla Hacks website, it looks like the upcoming Firefox 46 web browser will finally bring smooth scrolling to the desktop. Now, we don't know how many of you out there are experiencing scrolling issues when browsing various web pages on the Internet, but it appears to be a major problem if Mozilla is going to all the trouble of implementing smoother scrolling support into its popular Firefox web browser.