Turning a smartphone into a PC in a pocket: Q&A with Analogix
Submitted by Rianne Schestowitz on Tuesday 10th of June 2014 10:42:59 PM
Filed under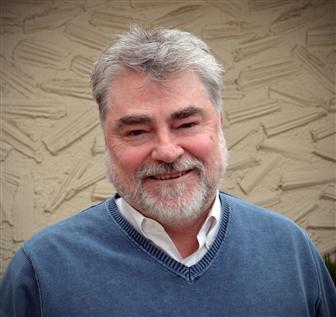 Q: Where and why is SlimPort being implemented?
A: SlimPort was first implemented in the Google Nexus 4 back in 2012 and has continued to be used in a number of high-end tablets and smartphones from Fujitsu, Asustek, LG, and ZTE, as well as finding its way into Chromebooks from brands like Hewlett-Packard (HP), among others. The key is that the technology enables more features and can reduce costs. For example, users want to have the ability to take mobile audio and video and get it up on a big screen. Previously, the ability to get the video off of a tablet/smartphone was typically done by running it through a micro-HDMI port. Using SlimPort allowed the OEMs to drop the micro-HDMI port and simply run everything through the five-pin micro-USB port that is needed for charging. SlimPort simply takes control of the connector when a SlimPort dongle is plugged in, and while the devices are connected, SlimPort enables the display to also charge the mobile device. In 2013, support for Full HD was added but we really expect the technology to take off this year with SlimPort Pro.
More in Tux Machines
Clonezilla Live 2.5.0-25 Stable Release Is Powered by Linux 4.9.6 and Debian Sid

Clonezilla Live and GParted Live creator Steven Shiau announced the availability of a new stable release of Clonezilla Live, versioned 2.5.0-25, bringing the latest GNU/Linux technologies and up-to-date software components. Based on the Debian Sid repository as of February 20, 2017, Clonezilla Live 2.5.0-25 is now powered by the Linux 4.9.6 kernel and ships with a bunch of new packages, including Nmap, bicon, sshpass, keychain, and monitoring-plugins-basic.

War Thunder on GNU/Linux and More on SteamVR

One title I never had the chance to actually get into is War Thunder, so I teamed up with Samsai to check it out. Here's a video and some thoughts. The game is available to download for Linux direct from the War Thunder website and Steam. So you don't actually need Steam to run it which is great.

Valve developer Pierre-Loup Griffais announced earlier today on Twitter that a pre-release version of the SteamVR virtual reality system is now available for Linux and SteamOS users. SteamVR for Linux is currently in beta testing stages of development for developers who want an early start for creating SteamVR content for Linux-based operating systems, including Valve's SteamOS, which the company ships pre-installed on numerous Steam Machines stand-alone gaming devices.