Turning a smartphone into a PC in a pocket: Q&A with Analogix
Submitted by Rianne Schestowitz on Tuesday 10th of June 2014 10:42:59 PM
Filed under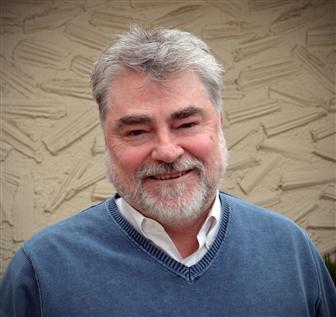 Q: Where and why is SlimPort being implemented?
A: SlimPort was first implemented in the Google Nexus 4 back in 2012 and has continued to be used in a number of high-end tablets and smartphones from Fujitsu, Asustek, LG, and ZTE, as well as finding its way into Chromebooks from brands like Hewlett-Packard (HP), among others. The key is that the technology enables more features and can reduce costs. For example, users want to have the ability to take mobile audio and video and get it up on a big screen. Previously, the ability to get the video off of a tablet/smartphone was typically done by running it through a micro-HDMI port. Using SlimPort allowed the OEMs to drop the micro-HDMI port and simply run everything through the five-pin micro-USB port that is needed for charging. SlimPort simply takes control of the connector when a SlimPort dongle is plugged in, and while the devices are connected, SlimPort enables the display to also charge the mobile device. In 2013, support for Full HD was added but we really expect the technology to take off this year with SlimPort Pro.
More in Tux Machines
Ubuntu 14.10 "Utopic Unicorn" Arrives in a Few Days

When Ubuntu hits the Final Freeze point the developers stop pushing updates and changes, and everyone focuses on the major bugs and problems that haven't been fixed yet. An exception can be made if something really terrible happens, but that wasn't the case until now and it's unlikely to occur. Now, Ubuntu 14.10 (Utopic Unicorn) is scheduled to arrive on October 23, this Thursday. Users will be offered the chance to upgrade their systems, but this is an intermediary release and it's not likely that many users will take this step. The Ubuntu LTS release was just six months ago and not too many users are going to exchange the five years of support for 14.04 with just nine months for 14.10.

Meizu MX4 Pro Spotter Running Ubuntu Touch

For now, we don't know which device will be running Ubuntu Touch, but due to the fact that Meizu MX4 Pro has been postponed to November, it may be it. The MX4 Pro uses a 5.4 inch display with 1536 x 2560 resilution, a 20 MPX rear camera + a 13 MPX front camera, a Samsung octa-core Exynos 5430 CPU and 3 GB of RAM.

KDE Telepathy 0.9.0 Released

Today we released the 0.9 series of KDE Telepathy, a multiprotocol instant messaging client for Plasma. Amongst the many bugfixes the following features are worth highlighting.

Porteus 3.1 RC1 Is a Bleeding Edge Slackaware-Based Distro with Linux Kernel 3.17

Porteus is a special operating system that is designed to be very fast and feature all kind of bleeding edge features. It's also optimized to run from all sorts of mediums, not just hard disks. It's built on Slackware and it's extremely small, a characteristic that is determined by the fact that it's always loaded completely in the memory. Another interesting aspect of the distro is the fact that it uses modules instead of a package manager. These modules can precompiled for the operating system and users can just activate and deactivate them. Also, installing modules in Porteus works very intuitively and it can be done by double clicking on the modules.