Turning a smartphone into a PC in a pocket: Q&A with Analogix
Submitted by Rianne Schestowitz on Tuesday 10th of June 2014 10:42:59 PM
Filed under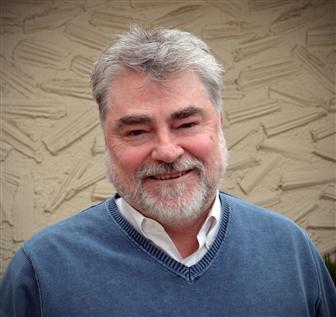 Q: Where and why is SlimPort being implemented?
A: SlimPort was first implemented in the Google Nexus 4 back in 2012 and has continued to be used in a number of high-end tablets and smartphones from Fujitsu, Asustek, LG, and ZTE, as well as finding its way into Chromebooks from brands like Hewlett-Packard (HP), among others. The key is that the technology enables more features and can reduce costs. For example, users want to have the ability to take mobile audio and video and get it up on a big screen. Previously, the ability to get the video off of a tablet/smartphone was typically done by running it through a micro-HDMI port. Using SlimPort allowed the OEMs to drop the micro-HDMI port and simply run everything through the five-pin micro-USB port that is needed for charging. SlimPort simply takes control of the connector when a SlimPort dongle is plugged in, and while the devices are connected, SlimPort enables the display to also charge the mobile device. In 2013, support for Full HD was added but we really expect the technology to take off this year with SlimPort Pro.
More in Tux Machines
Android eyewear uses Qualcomm VR platform

ODG's "R-7 Glasses" eyewear features augmented reality features based on Qualcomm's Snapdragon 805 SoC and Android-based Vuforia SDK for Digital Eyewear.

7-Way Linux Desktop Gaming Comparison On Ubuntu 14.10

With Ubuntu 14.10 bringing various updates to the packaged desktop environments along with updated open-source graphics drivers, here's our per-cycle usual tests of the popular Linux desktops while looking at their impact on the Linux gaming performance.

Wayland & Weston 1.6 Released

The latest quarterly update to Wayland and its Weston compositor are now available! Wayland/Weston 1.6.0 is another important milestone now crossed in delivering a next-generation Linux display experience.

Manjaro Linux 0.8.10 Ascella XFCE Edition : Video Review and Screenshots

Manjaro Linux 0.8.10 Ascella XFCE Edition is the latest version of manjaro linux distribution with XFCE desktop environment. Manjaro Linux is a fast, user-friendly, desktop-oriented operating system based on Arch Linux. Key features include intuitive installation process, automatic hardware detection, stable rolling-release model, ability to install multiple kernels, special Bash scripts for managing graphics drivers and extensive desktop configurability.