Kate and KDevelop sprint in January 2014
Submitted by Roy Schestowitz on Thursday 5th of June 2014 06:43:21 AM
Filed under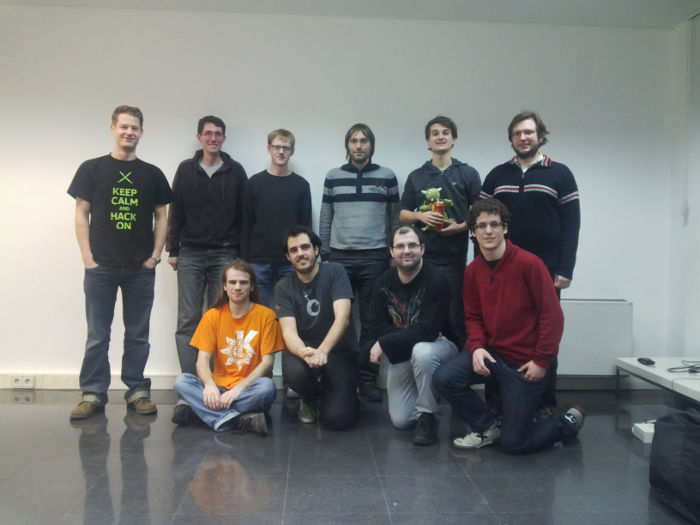 From January 18th to 25th, Kate, KDevelop and Skanlite developers met in Barcelona. The sprint was focused on the work of the upcoming few months, and covered a wide range of aspects of these projects.
More in Tux Machines
NetworkManager 1.2 Pre-Release Soon Coming For Fedora 24

While Fedora 24 isn't set to be released until H1'2016, developers are already working on getting a NetworkManager 1.2 pre-release into the distribution's archive early. NetworkManager 1.2 is a major update that is set to happen later this year. Given the magnitude of the update and NetworkManager being important to the Fedora/GNOME desktop, the developers want to get the fresh code into F24 packages early.

Nvidia Linux Video Driver 355.11 Adds Experimental OpenGL Support to EGL

Three days after the release of the Nvidia 352.41 long-lived branch proprietary video driver for GNU/Linux, FreeBSD, and Solaris operating systems, Nvidia announced on the last day of August the immediate availability for download of the short-lived Nvidia 355.11 graphics driver.

Latest Manjaro Linux 0.8.13 Update Adds KDE Plasma 5.4, LibreOffice 5.0.1, More

The Manjaro development team announced on the last day of August that the eleventh maintenance update for the stable Manjaro Linux 0.8.13 operating system series is now available to users worldwide.

Samsung Galaxy Tab S2 Reviewed: The Ultimate Android Tablet

Both models of the Galaxy Tab S2 are impressive. Of the two, I'm partial to the 8-inch Tab because its size is perfect for what I like to do with a tablet, like reading comics and watching movies. The question now is, should you buy a Tab S2 instead of the iPad?