SlateKit Base OS Released For The Nexus 7 Tablet
Submitted by Rianne Schestowitz on Sunday 18th of May 2014 09:10:39 PM
Filed under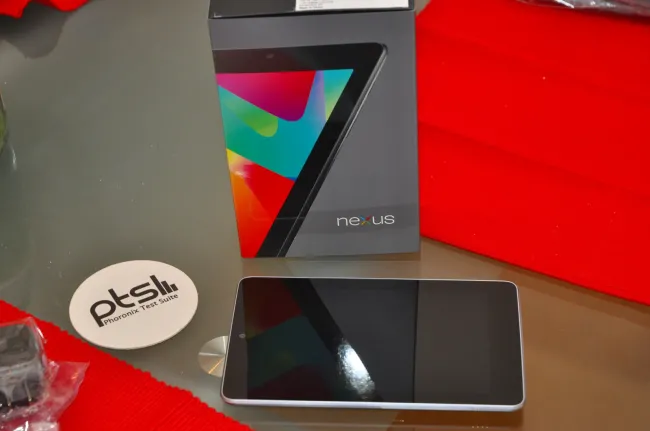 SlateKit Base has been released for the Google Nexus 7 (2013) tablet. SlateKit Base is a basic Linux OS with just having Qt5 running off a frame-buffer. SlateKit Base is very simply designed and within the Qt5 environment is designed primarily for use with QtWebKit-based Slate web-browser.
The SlateKit developers have written in this morning to share that SlateKit is working now as a drop-in replacement for the Android UI stack and can be used for making a custom tablet UI using just Qt/QML, JavaScript, and the Chromium-based code. SlateKit Base has now been ported to run on last year's Google Nexus 7 tablet as long as it's rooted with ADB shell access and is running Android 4.4.2.
»
Printer-friendly version

1589 reads

PDF version
More in Tux Machines
Security: WPA2, CVE-2017-15265, Fuzzing, Hyperledger

Games: Nowhere Prophet, Ebony Spire: Heresy, The First Tree, Daggerfall, Talos Principle

Android Leftovers

Review: Google Pixel 2

If I had to pick the moment I most appreciated the Google Pixel 2, it would be when our airboat driver-slash-tour guide put a hot dog and a piece of raw chicken in his pocket, dove into the New Orleans swamp, and began playing with a giant gator named Who Dat. I'm no social media whiz, but I knew there was Instagram gold unfolding in front of me. So I pulled out my Pixel 2 XL, the larger of Google's two new models, double-clicked on the power button to open the camera, and started snapping.