Arduino gets bigger—and smaller—at Maker Faire
Submitted by Rianne Schestowitz on Saturday 17th of May 2014 01:35:10 AM
Filed under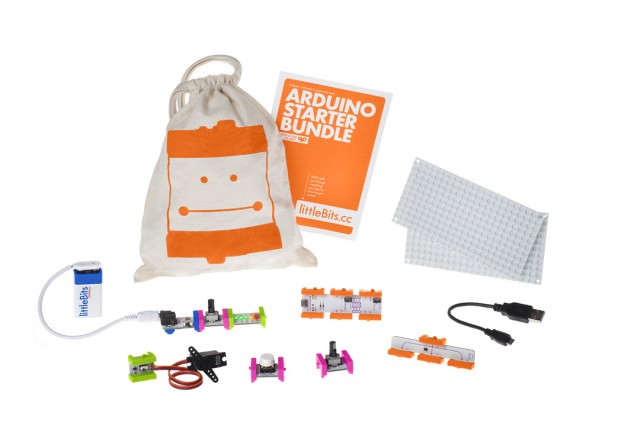 There's a rash of open source hardware announcements today in advance of this weekend's Maker Faire in San Mateo, California—and two are related to the popular Arduino microcontroller. While Arduino and its manufacturing partner Amtel are announcing Arduino Zero—a new high-end 32-bit version of the open-source microcontroller board—another Arduino partner is releasing a simplified version of the controller intended to make it easier for beginners to start prototyping devices with little or no knowledge of electronics.
»
Printer-friendly version

2468 reads

PDF version
More in Tux Machines
Android/ChromeOS/Google Leftovers

Games: SC-Controller 0.4.2, Campo Santo, Last Epoch and More

Android Leftovers

Ryzen 7 2700X CPUFreq Scaling Governor Benchmarks On Ubuntu Linux

With this week's Ryzen 5 2600X + Ryzen 7 2700X benchmarks some thought the CPUFreq scaling driver or rather its governors may have been limiting the performance of these Zen+ CPUs, so I ran some additional benchmarks this weekend. Those launch-day Ryzen 5 2600X / Ryzen 7 2700X Ubuntu Linux benchmarks were using the "performance" governor, but some have alleged that the performance governor may now actually hurt AMD systems... Ondemand, of course, is the default CPUFreq governor on Ubuntu and most other Linux distributions. Some also have said the "schedutil" governor that makes use of the kernel's scheduler utilization data may do better on AMD. So I ran some extra benchmarks while changing between CPUFreq's ondemand (default), performance (normally the best for performance, and what was used in our CPU tests), schedutil (the newest option), and powersave (if you really just care about conserving power).