Ending the Embedded Linux Patent War Before It Begins
Submitted by Rianne Schestowitz on Wednesday 14th of May 2014 06:25:01 AM
Filed under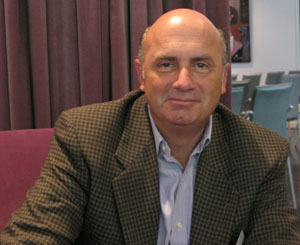 The next big intellectual property battle has been forming over hardwired and programmable chips made for mobile devices that leverage Linux code. However, the Open Invention Network has strategically deployed forces to keep Linux-powered smartphones, tablets and other computer technologies out of harm's way. Its goal is to create a patent litigation no-fly zone around embedded Linux.
More in Tux Machines
Leftovers: Software and Games

Hardware With Linux

Leftovers: Ubuntu and Debian

Top Ubuntu Editing Apps: Image, Audio, Video

It's been my experience that most people aren't aware of the scope of creative software available for Ubuntu. The reason for this is complicated, but I suspect it mostly comes down to the functional availability provided by each application title for the Linux desktop. In this article, I'm going to give you an introduction to some of the best creative software applications for Ubuntu (and other Linux distros).