Ending the Embedded Linux Patent War Before It Begins
Submitted by Rianne Schestowitz on Wednesday 14th of May 2014 06:25:01 AM
Filed under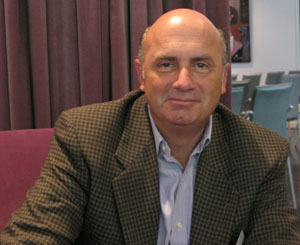 The next big intellectual property battle has been forming over hardwired and programmable chips made for mobile devices that leverage Linux code. However, the Open Invention Network has strategically deployed forces to keep Linux-powered smartphones, tablets and other computer technologies out of harm's way. Its goal is to create a patent litigation no-fly zone around embedded Linux.
More in Tux Machines
OSS in the Back End

today's howtos

Industrial SBC builds on Raspberry Pi Compute Module

On Kickstarter, a "MyPi" industrial SBC using the RPi Compute Module offers a mini-PCIe slot, serial port, wide-range power, and modular expansion. You might wonder why in 2016 someone would introduce a sandwich-style single board computer built around the aging, ARM11 based COM version of the original Raspberry Pi, the Raspberry Pi Compute Module. First off, there are still plenty of industrial applications that don't need much CPU horsepower, and second, the Compute Module is still the only COM based on Raspberry Pi hardware, although the cheaper, somewhat COM-like Raspberry Pi Zero, which has the same 700MHz processor, comes close.

DAISY: A Linux-compatible text format for the visually impaired

If you're blind or visually impaired like I am, you usually require various levels of hardware or software to do things that people who can see take for granted. One among these is specialized formats for reading print books: Braille (if you know how to read it) or specialized text formats such as DAISY.