'Free' Wi-Fi Usually Not Free Anymore
Submitted by Roy Schestowitz on Sunday 11th of May 2014 03:39:00 PM
Filed under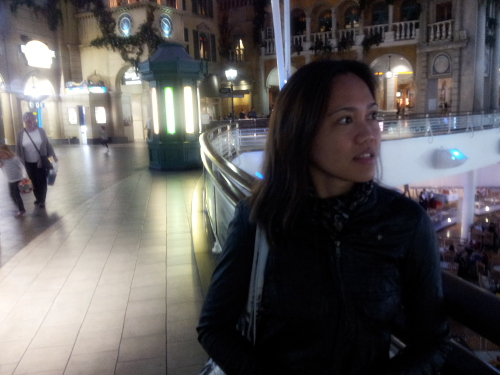 SEVERAL days ago we visited Trafford Centre, which is a large shopping mall in Greater Manchester. The place is quite nice as it embodies very modern (yet classic) ornamental features, encompassing the best of outdoor and indoor decorations. It's all geared up towards consumerism, but there is also a nice cinema there. Now, here's the deal. Upon entering the mall one cannot help noticing that there is strong, universal Wi-Fi signal. Let's leave aside health implications. It's the same in other malls, such as the Arndale Centre near our house. It is also the same at airports, but if there is no payment needed for the Wi-Fi, then the user's identity is requested (if a payment is made, then the payment itself exposes the user's identity).
Following basic principles and common sense, I gave some fake details so that I can use the 'free' Wi-Fi anonymously and log into Tux Machines (checking the latest), but I not help wondering, still. Given what we know about NSA- and GCHQ-centric plans for surveillance on in-flight Wi-Fi, what are the chances that users' identities are being requested not just for marketing purposes but also for surveillance? It is becoming very hard to access the Net anonymously now. The UK is cracking down on 'free' Wi-Fi, saying that it facilitates copyright infringement and our home hub, which is open for all to use (no password needed), keeps warning us that it is "not secure" (because it facilitates sharing). This is actively being discouraged if not forbidden. In all sorts of beverage-serving places (hot or cold, or alcoholic) and restaurants it is getting hard to gain anonymous Wi-FI access and the only way I've found (out of curiosity) to attain anonymous Wi-Fi use is First Class in high-speed British rail, provided one purchases the train ticket with cash. Similarly, it is getting harder to purchase groceries with cash here, at least without being penalised (not receiving a discount in exchange for identifying cards like Nectar). It sure seems like the very idea of anonymity here is becoming synonymous with crime. For experimental reasons I researched which shops in the UK still enable people to purchase a mobile phone anonymously. It's not easy, but it is still possible. Maybe it's no longer possible because I haven't surveyed the shops in almost 3 years.
We are entering a new unprecedented norm as those in power gradually phase in scary forms of governance in society, where the assumption is that anonymity deserves to be maligned and people should always identify themselves everywhere (also enable tracking of themselves by carrying a mobile phone) so as to avoid looking "suspicious". That's the mentality of mass surveillance that people have become accustomed to (and rather apathetic towards) in the UK.
It's stuff like this that made me exceptionally stubborn about deleting server logs in Tux Machines and not connecting to any third-party entity (e.g. with interactive social buttons, cookies), unlike most other GNU/Linux/FOSS sites. █
More in Tux Machines
Linksys WRT router gains faster SoC, more RAM, OpenWrt

Linksys has launched a "WRT1900ACS" router that updates the AC version with a faster dual-core, 1.6GHz SoC, twice the RAM (at 512MB), and OpenWrt support. In early 2014 when Linksys resurrected the hackable Linksys WRT54G WiFi router in a new WRT1900AC model, the Belkin subsidiary said the the Linux-based router would also support the lightweight, networking-focused OpenWrt Linux distribution. With the new WRT1900ACS, Linksys is making life easier for OpenWrt lovers by providing full, open source OpenWrt support out of the box.

New Renesas SoCs offer 1.5GHz, 1080p, GbE, USB 3.0, PCIe

The RZ/G updates the Renesas Electronics RZ line of system-on-chips, which includes the Linux-ready RZ/A1 line of single-core, 400MHz Cortex-A9 SoCs, as well as an RZ/T line that runs an RTOS on a Cortex-M4 microcontroller. The new devices are aimed at a wide range of Linux- and Android embedded products including hand-held medical devices, digital signage, and industrial, home appliance, and office equipment devices that use a human-machine interface (HMI), says the Japanese semiconductor firm.

Fedora OpenID issues resolved

It is very likely that you have seen the issues we had with logging in to Fedora Infrastructure services, or other websites that use Fedora OpenID to authenticate you.

Mozilla Continues Moving Away From NPAPI Plugins

Firefox continues making progress on loosening web developers' and users' dependence on NPAPI plug-ins with a goal still in place to remove support for most NPAPI plugins by the end of 2016.