'Free' Wi-Fi Usually Not Free Anymore
Submitted by Roy Schestowitz on Sunday 11th of May 2014 03:39:00 PM
Filed under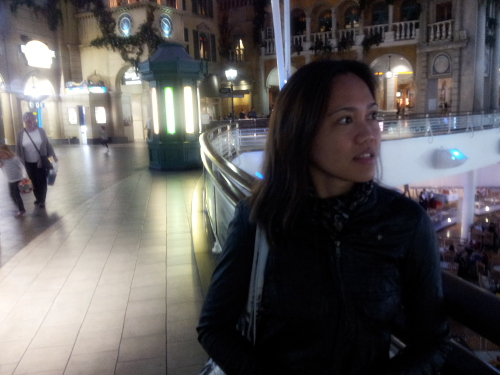 SEVERAL days ago we visited Trafford Centre, which is a large shopping mall in Greater Manchester. The place is quite nice as it embodies very modern (yet classic) ornamental features, encompassing the best of outdoor and indoor decorations. It's all geared up towards consumerism, but there is also a nice cinema there. Now, here's the deal. Upon entering the mall one cannot help noticing that there is strong, universal Wi-Fi signal. Let's leave aside health implications. It's the same in other malls, such as the Arndale Centre near our house. It is also the same at airports, but if there is no payment needed for the Wi-Fi, then the user's identity is requested (if a payment is made, then the payment itself exposes the user's identity).
Following basic principles and common sense, I gave some fake details so that I can use the 'free' Wi-Fi anonymously and log into Tux Machines (checking the latest), but I not help wondering, still. Given what we know about NSA- and GCHQ-centric plans for surveillance on in-flight Wi-Fi, what are the chances that users' identities are being requested not just for marketing purposes but also for surveillance? It is becoming very hard to access the Net anonymously now. The UK is cracking down on 'free' Wi-Fi, saying that it facilitates copyright infringement and our home hub, which is open for all to use (no password needed), keeps warning us that it is "not secure" (because it facilitates sharing). This is actively being discouraged if not forbidden. In all sorts of beverage-serving places (hot or cold, or alcoholic) and restaurants it is getting hard to gain anonymous Wi-FI access and the only way I've found (out of curiosity) to attain anonymous Wi-Fi use is First Class in high-speed British rail, provided one purchases the train ticket with cash. Similarly, it is getting harder to purchase groceries with cash here, at least without being penalised (not receiving a discount in exchange for identifying cards like Nectar). It sure seems like the very idea of anonymity here is becoming synonymous with crime. For experimental reasons I researched which shops in the UK still enable people to purchase a mobile phone anonymously. It's not easy, but it is still possible. Maybe it's no longer possible because I haven't surveyed the shops in almost 3 years.
We are entering a new unprecedented norm as those in power gradually phase in scary forms of governance in society, where the assumption is that anonymity deserves to be maligned and people should always identify themselves everywhere (also enable tracking of themselves by carrying a mobile phone) so as to avoid looking "suspicious". That's the mentality of mass surveillance that people have become accustomed to (and rather apathetic towards) in the UK.
It's stuff like this that made me exceptionally stubborn about deleting server logs in Tux Machines and not connecting to any third-party entity (e.g. with interactive social buttons, cookies), unlike most other GNU/Linux/FOSS sites. █
More in Tux Machines
Linux and Graphics

Security News

The European Commission announced on Wednesday that its IT engineers would provide a free security audit for the Apache HTTP Server and KeePass projects. The EC selected the two projects following a public survey that took place between June 17 and July 8 and that received 3,282 answers. The survey and security audit are part of the EU-FOSSA (EU-Free and Open Source Software Auditing) project, a test pilot program that received funding of €1 million until the end of the year.

While Microsoft would prefer you use its Edge browser on Windows 10 as part of its ecosystem, the most popular Windows browser is Google's Chrome. But there is a downside to Chrome – spying and battery life. It all started when Microsoft recently announced that its Edge browser used less battery power than Google Chrome, Mozilla Firefox or Opera on Windows 10 devices. It also measured telemetry – what the Windows 10 device was doing when using different browsers. What it found was that the other browsers had a significantly higher central processing unit (CPU), and graphics processing unit (GPU) overhead when viewing the same Web pages. It also proved that using Edge resulted in 36-53% more battery life when performing the same tasks as the others. Let's not get into semantics about which search engine — Google or Bing — is better; this was about simple Web browsing, opening new tabs and watching videos. But it started a discussion as to why CPU and GPU usage was far higher. And it relates to spying and ad serving.

In December of 1967 the Silver Bridge collapsed into the Ohio River, killing 46 people. The cause was determined to be a single 2.5 millimeter defect in a single steel bar—some credit the Mothman for the disaster, but to most it was an avoidable engineering failure and a rebuttal to the design philosophy of substituting high-strength non-redundant building materials for lower-strength albeit layered and redundant materials. A partial failure is much better than a complete failure. [...] In 1996, Kocher co-authored the SSL v3.0 protocol, which would become the basis for the TLS standard. TLS is the difference between HTTP and HTTPS and is responsible for much of the security that allows for the modern internet. He argues that, barring some abrupt and unexpected advance in quantum computing or something yet unforeseen, TLS will continue to safeguard the web and do a very good job of it. What he's worried about is hardware: untested linkages in digital bridges.

A new report commissioned by the Department of Homeland Security forecasts that autonomous artificially intelligent robots are just five to 10 years away from hitting the mainstream—but there's a catch. The new breed of smart robots will be eminently hackable. To the point that they might be re-programmed to kill you. The study, published in April, attempted to assess which emerging technology trends are most likely to go mainstream, while simultaneously posing serious "cybersecurity" problems. The good news is that the near future is going to see some rapid, revolutionary changes that could dramatically enhance our lives. The bad news is that the technologies pitched to "become successful and transformative" in the next decade or so are extremely vulnerable to all sorts of back-door, front-door, and side-door compromises.

At issue is a fairly technical proposed standard called DMARC. Short for "domain-based messaging authentication reporting and conformance," DMARC tries to solve a problem that has plagued email since its inception: It's surprisingly difficult for email providers and end users alike to tell whether a given email is real – i.e. that it really was sent by the person or organization identified in the "from:" portion of the missive.

The US National Institute of Standards and Technology (NIST) has released the latest draft version of the Digital Authentication Guideline that contains language hinting at a future ban on SMS-based Two-Factor Authentication (2FA). The Digital Authentication Guideline (DAG) is a set of rules used by software makers to build secure services, and by governments and private agencies to assess the security of their services and software. NIST experts are constantly updating the guideline, in an effort to keep pace with the rapid change in the IT sector.

Details about 1.6 million users on the Clash of Kings online forum have been hacked, claims a breach notification site. The user data from the popular mobile game's discussion forum were allegedly targeted by a hacker on 14 July. Tech site ZDNet has reported the leaked data includes email addresses, IP addresses and usernames.

[Ed: vBulletin is proprietary software -- the same crap Canonical used for Ubuntu forums]

The saga continues with Slackware 14.2

Slackware is the oldest surviving Linux distribution and has been maintained since its birth by Patrick Volkerding. Slackware has a well deserved reputation for being stable, consistent and conservative. Slackware is released when it is ready, rather than on a set schedule, and fans of the distribution praise its no-frills and no-fuss design. Slackware adheres to a "keep it simple" philosophy similar to Arch Linux, in that the operating system does not do a lot of hand holding or automatic configuration. The user is expected to know what they are doing and the operating system generally stays out of the way. The latest release of Slackware, version 14.2, mostly offers software updates and accompanying hardware support. A few new features offer improved plug-n-play support for removable devices and this release of Slackware ships with the PulseAudio software. PulseAudio has been commonly found in the audio stack of most Linux distributions for several years, but that is a signature of Slackware: adding new features when they are needed, not when they become available. In this case PulseAudio was required as a dependency for another package. Slackware 14.2 is available in 32-bit and 64-bit builds for the x86 architecture. There is also an ARM build. While the main edition of Slackware is available as an installation disc only, there is a live edition of Slackware where we can explore a Slackware-powered desktop environment without installing the distribution. The live edition can be found on the Alien Base website. Both the live edition and the main installation media are approximately 2.6GB in size. For the purposes of this review I will be focusing on the main, installation-only edition. Booting from the install media brings us to a text screen where we are invited to type in any required kernel parameters. We can press the Enter key to take the default settings or wait two minutes for the media to continue booting. A text prompt then offers to let us load an alternative keyboard layout or use the default "US" layout. We are then brought to a text console where a brief blurb offers us tips for setting up disk partitions and swap space. The helpful text says we can create partitions and then run the system installer by typing "setup".

Korora 23 - is it an alternative to Linux Mint?

Cinnamon is a desktop environment that is widely promoted by the Linux Mint team. Linux Mint Cinnamon is their flagship distribution. In its turn, Linux Mint is a leader in the world of Linux distributions, especially for the newbie-oriented part of it. Unfortunately, the recent release of Linux Mint 18 made things worse, and many Linux bloggers wrote about this. There was a comment on my recent post about Linux Mint 18 Cinnamon that asked me to look into the Korora distribution.