'Free' Wi-Fi Usually Not Free Anymore
Submitted by Roy Schestowitz on Sunday 11th of May 2014 03:39:00 PM
Filed under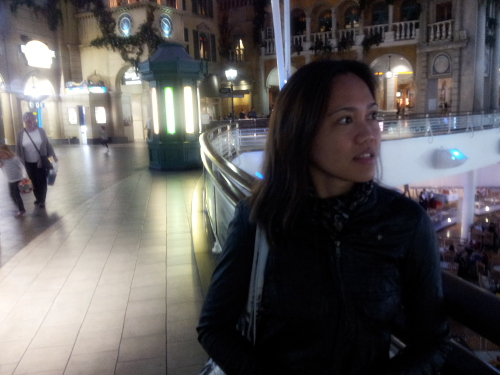 SEVERAL days ago we visited Trafford Centre, which is a large shopping mall in Greater Manchester. The place is quite nice as it embodies very modern (yet classic) ornamental features, encompassing the best of outdoor and indoor decorations. It's all geared up towards consumerism, but there is also a nice cinema there. Now, here's the deal. Upon entering the mall one cannot help noticing that there is strong, universal Wi-Fi signal. Let's leave aside health implications. It's the same in other malls, such as the Arndale Centre near our house. It is also the same at airports, but if there is no payment needed for the Wi-Fi, then the user's identity is requested (if a payment is made, then the payment itself exposes the user's identity).
Following basic principles and common sense, I gave some fake details so that I can use the 'free' Wi-Fi anonymously and log into Tux Machines (checking the latest), but I not help wondering, still. Given what we know about NSA- and GCHQ-centric plans for surveillance on in-flight Wi-Fi, what are the chances that users' identities are being requested not just for marketing purposes but also for surveillance? It is becoming very hard to access the Net anonymously now. The UK is cracking down on 'free' Wi-Fi, saying that it facilitates copyright infringement and our home hub, which is open for all to use (no password needed), keeps warning us that it is "not secure" (because it facilitates sharing). This is actively being discouraged if not forbidden. In all sorts of beverage-serving places (hot or cold, or alcoholic) and restaurants it is getting hard to gain anonymous Wi-FI access and the only way I've found (out of curiosity) to attain anonymous Wi-Fi use is First Class in high-speed British rail, provided one purchases the train ticket with cash. Similarly, it is getting harder to purchase groceries with cash here, at least without being penalised (not receiving a discount in exchange for identifying cards like Nectar). It sure seems like the very idea of anonymity here is becoming synonymous with crime. For experimental reasons I researched which shops in the UK still enable people to purchase a mobile phone anonymously. It's not easy, but it is still possible. Maybe it's no longer possible because I haven't surveyed the shops in almost 3 years.
We are entering a new unprecedented norm as those in power gradually phase in scary forms of governance in society, where the assumption is that anonymity deserves to be maligned and people should always identify themselves everywhere (also enable tracking of themselves by carrying a mobile phone) so as to avoid looking "suspicious". That's the mentality of mass surveillance that people have become accustomed to (and rather apathetic towards) in the UK.
It's stuff like this that made me exceptionally stubborn about deleting server logs in Tux Machines and not connecting to any third-party entity (e.g. with interactive social buttons, cookies), unlike most other GNU/Linux/FOSS sites. █
More in Tux Machines
How to set up Raspberry Pi, the little computer you can cook into DIY tech projects

You don't need an electrical engineering degree to build a robot army. With the $35 Raspberry Pi B+, you can create robots and connected devices on the cheap, with little more than an Internet connection and a bunch of spare time. The Raspberry Pi is a computer about the size of a credit card. The darling of the do-it-yourself electronics crowd, the Pi was originally designed to teach kids computer and programming skills without the need for expensive computer labs. People have used Raspberry Pis for everything from robots to cheap home media centers. The Pi sports USB ports, HDMI video, and a host of other peripherals. The latest version, the B+, sports 512MB of RAM and uses a MicroSD card instead of a full-size card.

LibreOffice Ported To 64-bit ARM (AArch64)

As more and more open-source programs get brought up for 64-bit ARM, LibreOffice is the latest to receive such AArch64 enablement. As of today in LibreOffice Git is the initial AArch64 support. Over one thousand new lines of code were added to LibreOffice by Red Hat's Stephan Bergmann for allowing the open-source office suite to build on the ARMv8 64-bit architecture. LibreOffice already runs on many CPU architectures from x86 to Alpha and SPARC with ARM64 just being the latest.

SUSE's Flavio Castelli on Docker's Rise Among Linux Distros

Docker has only gained traction since its launch a little over a year ago as more companies join the community's efforts on a regular basis. On July 30, the first official Docker build for openSUSE was released, making this distribution the latest among many to join the fray. I connected with Flavio Castelli, a senior software engineer at SUSE, who works extensively on SUSE Linux Enterprise and has played a major role in bringing official Docker support to openSUSE. In this interview, he discuses the importance of bringing Docker to each Linux distribution, the future of Docker on SUSE Linux Enterprise, and other interesting developments in the Docker ecosystem.

A New AMD Catalyst Linux Driver Unofficially Surfaces

A German web-site is hosting a yet to be officially released Catalyst Linux driver. As pointed out in our forums there is a new Catalyst Linux driver version that's being hosted by Computerbase.de. This driver is marked Catalyst 14.201.1008 and was uploaded today for Linux along with Windows. While this driver should work for any supported hardware (Radeon HD 5000 series and newer), it's labeled amd-catalyst-desktop-apu-linux-x86-x86-64-14.201.1008.zip. The driver version number is higher than the previous publicly released Catalyst Linux build available from AMD's web-site.