'Free' Wi-Fi Usually Not Free Anymore
Submitted by Roy Schestowitz on Sunday 11th of May 2014 03:39:00 PM
Filed under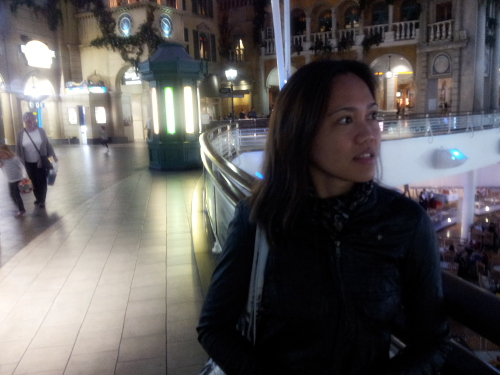 SEVERAL days ago we visited Trafford Centre, which is a large shopping mall in Greater Manchester. The place is quite nice as it embodies very modern (yet classic) ornamental features, encompassing the best of outdoor and indoor decorations. It's all geared up towards consumerism, but there is also a nice cinema there. Now, here's the deal. Upon entering the mall one cannot help noticing that there is strong, universal Wi-Fi signal. Let's leave aside health implications. It's the same in other malls, such as the Arndale Centre near our house. It is also the same at airports, but if there is no payment needed for the Wi-Fi, then the user's identity is requested (if a payment is made, then the payment itself exposes the user's identity).
Following basic principles and common sense, I gave some fake details so that I can use the 'free' Wi-Fi anonymously and log into Tux Machines (checking the latest), but I not help wondering, still. Given what we know about NSA- and GCHQ-centric plans for surveillance on in-flight Wi-Fi, what are the chances that users' identities are being requested not just for marketing purposes but also for surveillance? It is becoming very hard to access the Net anonymously now. The UK is cracking down on 'free' Wi-Fi, saying that it facilitates copyright infringement and our home hub, which is open for all to use (no password needed), keeps warning us that it is "not secure" (because it facilitates sharing). This is actively being discouraged if not forbidden. In all sorts of beverage-serving places (hot or cold, or alcoholic) and restaurants it is getting hard to gain anonymous Wi-FI access and the only way I've found (out of curiosity) to attain anonymous Wi-Fi use is First Class in high-speed British rail, provided one purchases the train ticket with cash. Similarly, it is getting harder to purchase groceries with cash here, at least without being penalised (not receiving a discount in exchange for identifying cards like Nectar). It sure seems like the very idea of anonymity here is becoming synonymous with crime. For experimental reasons I researched which shops in the UK still enable people to purchase a mobile phone anonymously. It's not easy, but it is still possible. Maybe it's no longer possible because I haven't surveyed the shops in almost 3 years.
We are entering a new unprecedented norm as those in power gradually phase in scary forms of governance in society, where the assumption is that anonymity deserves to be maligned and people should always identify themselves everywhere (also enable tracking of themselves by carrying a mobile phone) so as to avoid looking "suspicious". That's the mentality of mass surveillance that people have become accustomed to (and rather apathetic towards) in the UK.
It's stuff like this that made me exceptionally stubborn about deleting server logs in Tux Machines and not connecting to any third-party entity (e.g. with interactive social buttons, cookies), unlike most other GNU/Linux/FOSS sites. █
More in Tux Machines
Mozilla and Add-ons

Also new is a requirement for add-ons to be reviewed and signed by Mozilla before their deployment. Back in April, Mozilla's security lead Daniel Veditz published The Case for Extension Signing, addressing the volume of feedback their announcement had generated from the developer community. Veditz said the internet browsing experience for tens of thousands of people was being shaped by "third party add-ons in ways they did not choose and that benefit third parties, not the user."

A week ago, Mozilla shed some light on its future, laying out a plan on how the browser is going to dramatically change in the upcoming months. While most of us understood "Chrome extensions were coming to Firefox," it is not as simple as we all thought.

Once in a while, I must give my sermons, to help you figure out how things work. Why this is not going to be good for us, the users, and why we must duly prepare, in advance. As it happens, Mozilla does not fully understand the market. It truly does not. When you make decisions based on incorrect data, you are bound to make a disastrous choice. Let's try to amend this, if possible.

Leftovers: Ubuntu

As you may know, Telegram is already available on Ubuntu Desktop. A month from now, Telegram 2.0, based on TelegramQML developed by Aseman will be implemented on Ubuntu Touch. It will be built on Cutegram, which is an open-source telegram client.

Jon recently published a blog post stating that you're free to create Ubuntu derivatives as long as you remove trademarks.

Canonical has just released and announced the first beta of Ubuntu 15.10 Wily Werewolf Flavors (Ubuntu GNOME, Ubuntu MATE, Kubuntu, Lubuntu, Xubuntu and Ubuntu Kylin). All of them now available to download and install for testing.

today's howtos

Leftovers: Gaming

Company of Heroes 2, a real time strategy game developed by Relic Entertainment and ported for Linux users by Feral Interactive, has been officially released on Steam for Linux and other stores.

Developed by Relic Entertainment and previously published by SEGA for PC, Company of Heroes 2 is also available now for Mac and Linux via Steam, with the Mac App Store version to follow shortly afterwards, Feral Interactive announced.

I am especially excited to have Cossacks 3 on Linux, and this new teaser video is short and sweet, but it's keeping me excited.

MadOut certainly looked like it would be pretty promising, but sadly after checking it out I found it to be lacking in everything. I'm really not surprised the reviews on Steam are "Mixed" with nearly as many negative reviews as there are positive reviews.

Sol is GPL3 licensed and is completely modifiable from the source code level. Additionally, the game has an inbuilt level editor. The newly available Race the Sun crossover attests to what can be done with the game. I gave it a whirl and enjoyed the special levels. One that was over a little quickly.The good news is, however, that it's fully compatible with the trial version for anyone curious to try it.

Solar Shifter EX will release for Linux on Steam on the 11th of September, and I must say it looks pretty impressive.

Big Pharma is a game about creating a factory to build useful drugs, and making money while you do so. I managed to play a build before release, and I found it to be brilliant.

Exciting news! Road Redemption is a title I've really wanted to play since I saw it on Kickstarter, as a spiritual successor to Road Rash which I played when I was younger.

The new Unreal Tournament has been updated again, and it's sporting a fresh coat of paint on the main menu, amongst other changes.

Rocket League is massively popular right now, and we are happy to confirm it's heading our way! You even get a free copy with Steam Hardware.

You love your space simulation stuff right? Universe Sandbox 2 has released with full support for Linux, so I decided to check it out.

Arma 3 is set to see a Linux beta soon, but they will be looking to see how it goes down before they let it graduate anywhere.