RadeonSI Starts Beating Catalyst In Some Linux Tests
Submitted by Rianne Schestowitz on Friday 9th of May 2014 06:57:24 PM
Filed under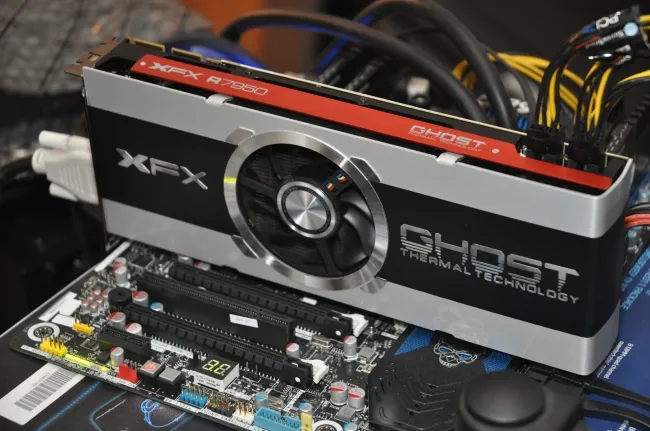 We frequently do RadeonSI Gallium3D vs. Catalyst benchmarks as we see how the open-source AMD Linux driver for the HD 7000 series hardware and newer does against the Catalyst binary blob and also the R600 Gallium3D driver that supports the HD 2000 through HD 6000 series graphics cards and that driver is already in a mature state. In our most recent tests we have found the RadeonSI Gallium3D driver on HD 7000/8000 series GPUs to do well against Catalyst, but generally the Catalyst driver still reigns superior -- especially if considering its OpenGL 4.x support and much better working OpenCL compute support.
More in Tux Machines
Aging Ubuntu Software Center Is Another Reason Why Ubuntu Needs Snappy Packages

The Ubuntu Software Center is a great piece of technology that has lived its life and needs to either go away or go through a major transformation. The new Snappy packages that will be soon used in the Ubuntu desktop would be a great opportunity.

How to Make Money from Open Source Platforms, Part 3: Creating a Product

What is the value of an open source platform? Would someone ever pay for it outright? Indeed, how does someone use an open source platform? Let's start with the oldest and most significant of open source platforms, Linux. For the longest time, Linux was dismissed as a non-viable data center technology for "enterprise-grade" or "business critical" operations because it had no support model, no applications that ran on it and no obvious way to make money from it. How, then, did Linux become the engine that fueled the growth of the world's open source ecosystem, an ecosystem that could be valued in the trillions of dollars, when calculating the percentage of the world's economy that relies on open source systems? Was it just a bunch of hippies sharing the software and singing about it, or were there clear business reasons paving the way to its eventual victory?

Raspberry Pi As Your Next Linux PC

Not that many years ago, buying a new PC meant spending hundreds of dollars just for an entry level machine. Fortunately these days the barrier to entry has been greatly reduced. Thanks to innovations in lower end computing options, one can get a brand new computer for the price of a steak dinner. The most commonly known of these lower-end computing options is known as the Raspberry Pi.

Porteus Kiosk Edition 3.4.0 Is a Portable OS Based on Gentoo

Portable Linux operating system based on the Linux Live Scripts, Porteus Kiosk Edition, has been upgraded to version 3.4.0 and is now available for download.