RadeonSI Starts Beating Catalyst In Some Linux Tests
Submitted by Rianne Schestowitz on Friday 9th of May 2014 06:57:24 PM
Filed under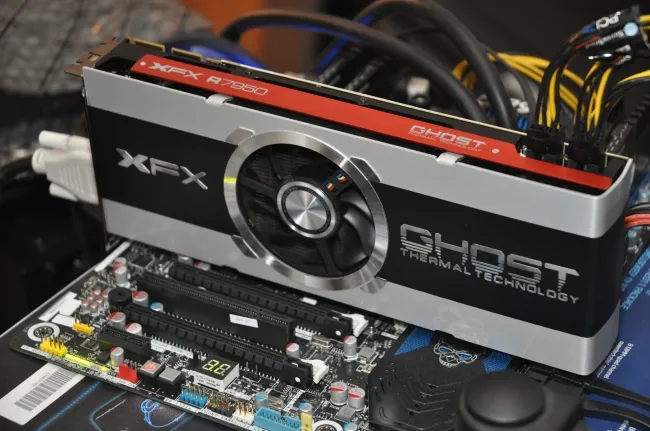 We frequently do RadeonSI Gallium3D vs. Catalyst benchmarks as we see how the open-source AMD Linux driver for the HD 7000 series hardware and newer does against the Catalyst binary blob and also the R600 Gallium3D driver that supports the HD 2000 through HD 6000 series graphics cards and that driver is already in a mature state. In our most recent tests we have found the RadeonSI Gallium3D driver on HD 7000/8000 series GPUs to do well against Catalyst, but generally the Catalyst driver still reigns superior -- especially if considering its OpenGL 4.x support and much better working OpenCL compute support.
More in Tux Machines
Red Hat and Fedora

GNOME News: Gtef, GNOME 3.24 Release Video, Epiphany 3.24

today's howtos

AMDGPU Vega Patches and AMD Open-Sources Code

Less than one week after AMDGPU DRM Vega support was published along with the other Vega enablement patches for the Linux driver stack, more Direct Rendering Manager patches are being shot out today.

AMD are continuing their open source push with 'Anvil' a new MIT-licenses wrapper library for Vulkan. It's aim is to reduce the time developers spend to get a working Vulkan application.

While waiting for AMD to open-source their Vulkan Linux driver, we have a new AMD open-source Vulkan project to look at: Anvil. Anvil is a project out of AMD's GPUOpen division and aims to be a wrapper library for Vulkan to make it easier to bring-up new Vulkan applications/games. Anvil provides C++ Vulkan wrappers similar to other open-source Vulkan projects while also adding in some extra features.