RadeonSI Starts Beating Catalyst In Some Linux Tests
Submitted by Rianne Schestowitz on Friday 9th of May 2014 06:57:24 PM
Filed under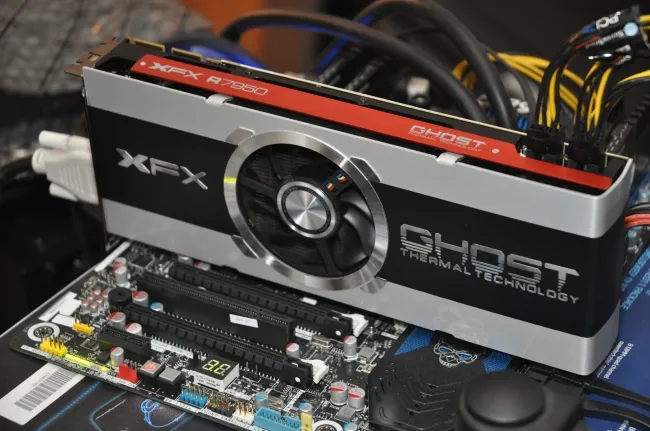 We frequently do RadeonSI Gallium3D vs. Catalyst benchmarks as we see how the open-source AMD Linux driver for the HD 7000 series hardware and newer does against the Catalyst binary blob and also the R600 Gallium3D driver that supports the HD 2000 through HD 6000 series graphics cards and that driver is already in a mature state. In our most recent tests we have found the RadeonSI Gallium3D driver on HD 7000/8000 series GPUs to do well against Catalyst, but generally the Catalyst driver still reigns superior -- especially if considering its OpenGL 4.x support and much better working OpenCL compute support.
More in Tux Machines
4MLinux 12.0 Beta Arrives with Better Support for Watching and Downloading YouTube Videos

Zbigniew Konojacki had the pleasure of announcing today, March 28, on his Twitter account that the development cycle towards the 4MLinux 12.0 computer operating system has started with the Beta release for the 4MLinux Allinone Edition, 4MLinux Core, and 4MLinux distributions.

Gorgeous Live Voyager X Distro Brings Xfce 4.12 to Ubuntu 14.04 LTS - Video and Screenshot Tour

On March 27, 2015, French developer Rodolphe Bachelart, the creator of the Live Voyager series of GNU/Linux distributions based on Ubuntu/Xubuntu, was proud to announce the immediate availability for download of a new computer operating system, Live Voyager X 14.04.4 LTS.

Head 2 Head: Android OS vs. Chrome OS

A large part of Google's OS success hasn't been because of its awesomeness. No. Frankly, we think nothing speaks louder than the almighty dollar in this world. But both are "free," right? So this is tie? Not really. Although Android is technically free since Google doesn't charge device makers for it, there are costs associated with getting devices "certified." Oh, yeah, and then there's Apple and Microsoft, both of which get healthy payouts from device makers through patent lawsuits. Microsoft reportedly makes far more from Android sales than Windows Phone sales. You just generally don't see the price because it's abstracted by carriers. Chrome OS, on the other hand, actually is pretty much free. A top-ofthe-line Chromebook is $280, while a top-of-the-line Android phone full retail is usually $600. We're giving this one to Chrome OS because if it's generally cheaper for the builder, it's cheaper for you.