RadeonSI Starts Beating Catalyst In Some Linux Tests
Submitted by Rianne Schestowitz on Friday 9th of May 2014 06:57:24 PM
Filed under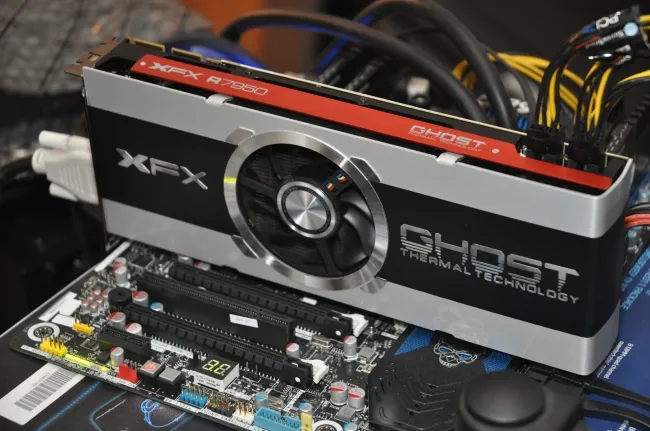 We frequently do RadeonSI Gallium3D vs. Catalyst benchmarks as we see how the open-source AMD Linux driver for the HD 7000 series hardware and newer does against the Catalyst binary blob and also the R600 Gallium3D driver that supports the HD 2000 through HD 6000 series graphics cards and that driver is already in a mature state. In our most recent tests we have found the RadeonSI Gallium3D driver on HD 7000/8000 series GPUs to do well against Catalyst, but generally the Catalyst driver still reigns superior -- especially if considering its OpenGL 4.x support and much better working OpenCL compute support.
More in Tux Machines
Android/Chromebook

Whoever wins the hearts and minds of today's younger computer users will have a substantial advantage over the competition for years to come. In years past, I've seen both Apple and, later, Microsoft try this approach. Both failed, as kids back in the early days of computing used their PCs for school and limited PC gaming. Today things are different. Kids are glued to their smartphones and many of those smart phones are Android-based. This means kids are fairly comfortable using Android applications. Now imagine putting Android applications on Chromebooks for schools. Yes, this is in fact happening right now. I for one, think this is going to prove to be one of the smartest moves Google has made in many years.

Oracle's copyright lawsuit is all about one "very simple rule," the company's attorney told a jury today. "You don't take people's property without permission and use it for your own benefit," said Oracle lawyer Peter Bicks. "Google took a shortcut, and they took a shortcut at Oracle's expense."

today's howtos

Leftovers: Gaming

After a few accidents leaking out before it was due, Feral have today officially (and finally) properly confirmed F1 2015 is coming to Linux.

A COMPUTER EXPLORER has managed to take a PS4 and turn it into a Linux box that can be used to play Steam games. Why? Progress, people, and porting. If you can think it, you might as well give it a go.

Alert the masters! YouTuber OsirisX must be banished, for they have orchestrated an unholy union. OsirisX installed Arch Linux on a PlayStation 4 that still had version 1.76 of its firmware, and then installed Steam on the desktop OS. Blasphemy!

Linux and Sony used to be on good terms, if not the best of friends.

Linux Kernel 4.1.25 LTS Improves the OCFS2 Shared-Disk Cluster File System

We reported earlier today, May 24, 2016, that Linux kernel developer Jiri Slaby announced the release of Linux kernel 3.12.60 LTS, and now another developer released new maintenance builds of the long-term supported Linux 4.1 and 3.18 kernel branches.