Chromebooks Gain Important Features, Appear to Be Here to Stay
Submitted by Roy Schestowitz on Thursday 8th of May 2014 07:07:04 PM
Filed under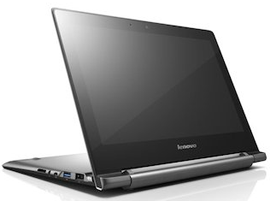 Part of what's driving Chromebooks forward is that Google is on a rapid release cycle with Chrome OS. And, very importantly, Google has relaxed the fiercely cloud-centric vision it originally had for Chrome OS, so that applications for Chromebooks can be used offline.
More in Tux Machines
Today in Techrights

today's leftovers

Linux Foundation and Linux

Like FreeBSD Jails and Solaris Zones, Linux containers are self-contained execution environments -- with their own, isolated CPU, memory, block I/O, and network resources -- that share the kernel of the host operating system. The result is something that feels like a virtual machine, but sheds all the weight and startup overhead of a guest operating system.

There's a lot of hype in the air about blockchain technology at the moment. A recent World Economic Forum report predicts that by 2025 10% of GDP will be stored on blockchains or blockchain related technology. This means it's probably something which everyone involved in business should take notice of. However, there's still a lack of understanding about what it is, and what it does.