Linux desktop environment LXQt achieves first release
Submitted by Roy Schestowitz on Thursday 8th of May 2014 08:20:07 AM
Filed under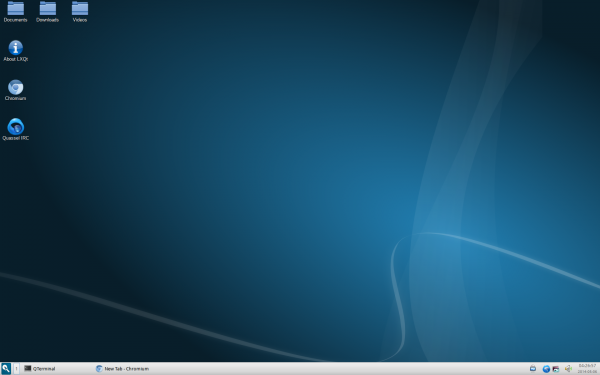 Besides being stable and versatile, Linux-based operating systems are very customizable too. You see, most distributions allow you to customize the UI by selecting different environments. While GNOME, KDE and Unity are a few of the popular environments, there are many others as well.
More in Tux Machines
Discourse

Discourse is an open-source project, hosted at GitHub (see Resources), licensed under the GNU General Public License, version 2. It is backed by Atwood's company, which has the fantastic name of Civilized Discourse Construction Kit, Inc., and it aims to profit through installing and supporting Discourse.

EXT4 In Linux 3.18 Has Clean-ups, Bug Fixes

With Linux 3.18-rc1 having came one week early, the EXT4 file-system pull request didn't end up landing until today. However, the EXT4 changes aren't overly exciting for the 3.18 merge window. The EXT4 changes for the Linux 3.18 kernel merge window come down to mostly just code clean-ups and bug fixes along with some minor journal optimizations.

Free and Open Source Electronic Signature in Costa Rica

The LibreOffice component designed by the University of Costa Rica (UCR) is similar to similar software enhancements currently used for electronic signatures in other countries.

Rejuvenate your Fedora desktop with Moka

Moka started as a single Linux desktop icon theme, but over time it has gradually evolved into an entire project & brand identity that provides quality designs to people. Moka is about personalization and its goal is to provide an assortment of style options to allow you to customize your experience.