Lenovo Doubles Down with Consumer-Focused Chromebooks
Submitted by Rianne Schestowitz on Tuesday 6th of May 2014 03:29:04 PM
Filed under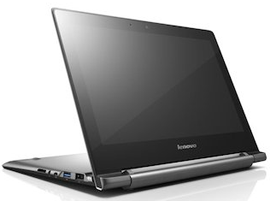 While Lenovo is pitching its new Chromebooks at consumers, it's likely that they'll be popular in school systems--especially the less expensive N20 model. School systems around the U.S. are purchasing Chromebooks for students, a trend that Google could subsidize and one that is reminiscent of Apple's strong focus on the education market from years ago. Westwood High School in Massachussetts is buying Chromebooks to issue to students who will return them once they graduate. The Bell-Chatham school board has approved Chromebook purchases for students, as has the Sumner School District.
More in Tux Machines
EC publishes open source code of legislation editor

The European Commission is about to make available as open source a prototype of LEOS, a software solution for drafting and automatic processing of legal texts. The software currently supports legal texts issued by the EC, yet can be extended to support other legislative processes.

Lenovo ThinkPad L450 comes with Ubuntu

Canonical, the commercial sponsor of Ubuntu, has announced that Lenovo will start shipping Ubuntu preloaded devices starting with ThinkPad L450 laptop series this month. The laptops will be on sale at selected commercial resellers and distributors at Rs 40,000.

Leftovers: Kernel

openSUSE Leap 42 Is a New Version That Will Change the openSUSE Project

The openSUSE community has spoken, and the name and version of the new openSUSE release have been chosen. The project is undergoing some major changes, and they had to illustrate that with a name that sells it.