Put portable pwning power in your pocket with the Pwn Phone
Submitted by Roy Schestowitz on Monday 5th of May 2014 11:09:45 AM
Filed under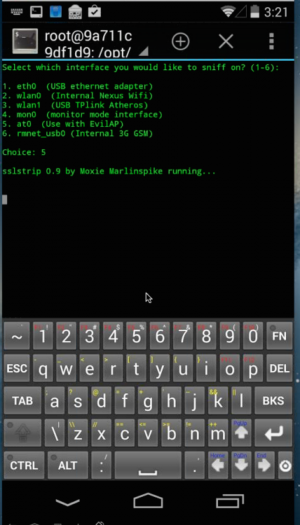 Mobile technology has made it possible for people to do an amazing amount with tablets and smartphones within the workplace—including hacking the living daylights out of the corporate network and other people's devices. Pwnie Express is preparing to release a tool that will do just that. Its Pwn Phone aims to help IT departments and security professionals quickly get a handle on how vulnerable their networks are in an instant. All someone needs to do is walk around the office with a smartphone.
Pwnie Express' Kevin Reilly gave Ars a personal walk-through of the latest Pwn Phone, the second generation of the company's mobile penetration testing platform. While the 2012 first-generation Pwn Phone was based on the Nokia N900 and its Maemo 5 Linux-based operating system, the new phone is based on LG Nexus 5 phone hardware. However, it doesn't exactly use Google's vanilla Android.
More in Tux Machines
Munich Switching to Windows from Linux Is Proof That Microsoft Is Still an Evil Company

Reports about the city of Munich authorities that are considering the replacement of Linux with Microsoft products mostly comes from one man, the Deputy Mayor of Munich, who is also a long-term self-declared Windows fan. Munich is the poster child for the adoption of a Linux distribution and the replacement of the old Windows OS. It provided a powerful incentive for other cities to do the same, and it's been a thorn in Microsoft's side for a very long time. The adoption of open source software in Munich started back in 2004 and it took the local authorities over 10 years to finish the process. It's a big infrastructure, but in the end they managed to do it. As you can imagine, Microsoft was not happy about it. Even the CEO of Microsoft, Steve Ballmer, tried to stop the switch to Linux, but he was too late to the party.

Dangling the Linux Carrot

Sometimes the direct sell method isn't the best way to close the deal. How do you think the whole "play hard to get" thing got traction throughout the years? That method is successful in any number of applications. And really, I wasn't wearing my Linux Advocacy hat that evening…I was just a guy relaxing after a day's work.

Red Hat Sets New 12-Month High at $61.97 (RHT)

They now have a $70.00 price target on the stock, up previously from $57.00. Three equities research analysts have rated the stock with a hold rating and eighteen have issued a buy rating to the company's stock. Red Hat has an average rating of "Buy" and an average price target of $63.50.

Systemd 216 Piles On More Features, Aims For New User-Space VT

Lennart Poettering announced the systemd 216 release on Tuesday and among its changes is a more complete systemd-resolved that has nearly complete caching DNS and LLMNR stub resolver, a new systemd terminal library, and a number of new commands. The systemd 216 release also has improvements to various systemd sub-commands, an nss-mymachines NSS module was added, a new networkctl client tool, KDBUS updates against Linux 3.17's memfd, networkd improvements, a new systemd-terminal library for implementing full TTY stream parsing and rendering, a new systemd-journal-upload utility, an LZ4 compressor for journald, a new systemd-escape tool, a new systemd-firstboot component, and much more.