Put portable pwning power in your pocket with the Pwn Phone
Submitted by Roy Schestowitz on Monday 5th of May 2014 11:09:45 AM
Filed under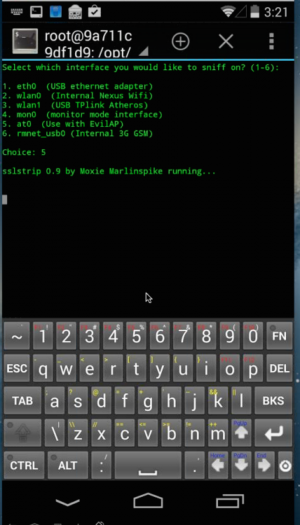 Mobile technology has made it possible for people to do an amazing amount with tablets and smartphones within the workplace—including hacking the living daylights out of the corporate network and other people's devices. Pwnie Express is preparing to release a tool that will do just that. Its Pwn Phone aims to help IT departments and security professionals quickly get a handle on how vulnerable their networks are in an instant. All someone needs to do is walk around the office with a smartphone.
Pwnie Express' Kevin Reilly gave Ars a personal walk-through of the latest Pwn Phone, the second generation of the company's mobile penetration testing platform. While the 2012 first-generation Pwn Phone was based on the Nokia N900 and its Maemo 5 Linux-based operating system, the new phone is based on LG Nexus 5 phone hardware. However, it doesn't exactly use Google's vanilla Android.
More in Tux Machines
Linux for Windows 10 users

MAYBE it's how intrusive Windows 10 can be. Or maybe you're just fed up with working under the constant threat of viruses and other malicious software. Or perhaps, you're tired of paying thousands of pesos for applications and equally weary of breaking the law by installing pirated versions of the software. Indeed, there are many reasons to dump Windows in favor of the free and open-source Linux operating system. Here's what Windows users who are contemplating the move should keep in mind.

Compact, fanless, Cortex-A5 embedded computer runs on 3W

Artila's "Matrix-700" control computer runs Linux on a Cortex-A5 SoC, and offers 8GB eMMC, plus three USB, four RS-232/485, GbE, and Fast Ethernet ports. The Matrix-700 is the first Cortex-A5 based model in Artila's family of traditionally ARM9-driven Matrix industrial computers. The device is designed for non-stop operation in remote locations, such as device networking and remote monitoring.

Terminator A Linux Terminal Emulator With Multiple Terminals In One Window

Each Linux distribution has a default terminal emulator for interacting with system through commands. But the default terminal app might not be perfect for you. There are so many terminal apps that will provide you more functionalities to perform more tasks simultaneously to sky-rocket speed of your work. Such useful terminal emulators include Terminator, a multi-windows supported free terminal emulator for your Linux system.

Fluxday: A no-fuss open source productivity tracker

It would have been easier if we already had an open source platform we could build on. Although we did manage to build it quickly without disrupting our main projects, other companies might find it easier to adopt an existing platform rather than allocate extra time towards building an in-house productivity management application. For that reason, we've made Fluxday an open source project.