Put portable pwning power in your pocket with the Pwn Phone
Submitted by Roy Schestowitz on Monday 5th of May 2014 11:09:45 AM
Filed under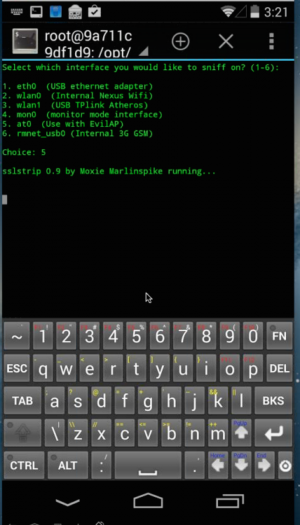 Mobile technology has made it possible for people to do an amazing amount with tablets and smartphones within the workplace—including hacking the living daylights out of the corporate network and other people's devices. Pwnie Express is preparing to release a tool that will do just that. Its Pwn Phone aims to help IT departments and security professionals quickly get a handle on how vulnerable their networks are in an instant. All someone needs to do is walk around the office with a smartphone.
Pwnie Express' Kevin Reilly gave Ars a personal walk-through of the latest Pwn Phone, the second generation of the company's mobile penetration testing platform. While the 2012 first-generation Pwn Phone was based on the Nokia N900 and its Maemo 5 Linux-based operating system, the new phone is based on LG Nexus 5 phone hardware. However, it doesn't exactly use Google's vanilla Android.
More in Tux Machines
Valve Is Showing That Steam Is Finally Shaking Off the Windows Dependency

If anyone had any doubts about the commitment of Valve to the Linux operating systems, they should be put to rest with the latest SteamOS sale. It just shows how serious the company really is and that it will carry out its promises, of breaking the Windows monopoly on gaming.

Raspberry Pi 2 review

The new Raspberry Pi 2 proclaims that it is 6x faster than the original Pi, taking the original machine to a new level. The big leaps focus on the processor and memory, with the machine now replacing a single core CPU with a quad core Broadcom BCM2836 CPU. The RAM has jumped to a very respectable 1GB.

Compulab Utilite2 Ubuntu mini PC now available for $192 and up

CompuLab's Utilite2 is a tiny computer with a Qualcomm Snapdragon 600 processor and support for Ubuntu Linux or Google Android software. The company unveiled the 3.4″ x 2.3″ x 1.1″ computer in December, and now it's available for purchase.

Shuttleworth says Ubuntu's future is more exciting than space travel

What now feels like a very long time ago was actually only a handful of years. Back in 2010, Canonical knew exactly what its future would hold and had a plan on how to get there. It wanted to build one OS for all devices: phones, TVs, tablets, the desktop, servers and beyond. It wanted the device to be irrelevant and the OS to be agnostic. Unfortunately, while the company knew exactly what it was doing, its loyal Ubuntu desktop user base didn't.