Put portable pwning power in your pocket with the Pwn Phone
Submitted by Roy Schestowitz on Monday 5th of May 2014 11:09:45 AM
Filed under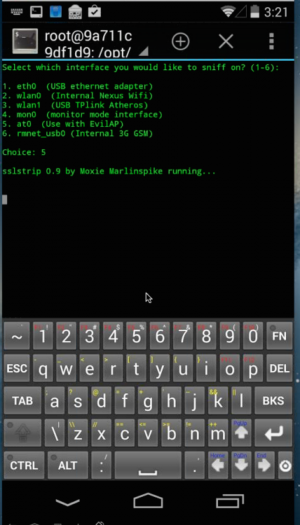 Mobile technology has made it possible for people to do an amazing amount with tablets and smartphones within the workplace—including hacking the living daylights out of the corporate network and other people's devices. Pwnie Express is preparing to release a tool that will do just that. Its Pwn Phone aims to help IT departments and security professionals quickly get a handle on how vulnerable their networks are in an instant. All someone needs to do is walk around the office with a smartphone.
Pwnie Express' Kevin Reilly gave Ars a personal walk-through of the latest Pwn Phone, the second generation of the company's mobile penetration testing platform. While the 2012 first-generation Pwn Phone was based on the Nokia N900 and its Maemo 5 Linux-based operating system, the new phone is based on LG Nexus 5 phone hardware. However, it doesn't exactly use Google's vanilla Android.
More in Tux Machines
openSUSE Leap 42.1 + Cinnamon, XFCE, or Budgie = GeckoLinux

GeckoLinux is based on openSUSE Leap 42.1, and it exists to make the openSUSE distribution more refined and approachable. It has recently released live installable DVD editions featuring the Cinnamon, XFCE, and Budgie desktop environments. These include many refinements and features not available in the standard openSUSE Leap installation images.

GOL, Phoronix on Graphics

The new proprietary AMD GPU Driver named Crimson just shipped and I decided to take it for a spin in a set of benchmarks. So, let's see if we see any improvement in the performance of these drivers.

Last week I wrote about the Wayland protocols being split from Wayland and Weston itself. Today marks the version 1.0 release of these protocols. Wayland-Protocols is an independent repository of the protocols that are now marching to their own release schedule. This also reflects a change in development tactics in that protocol additions/modifications aren't necessarily implemented yet in the Weston reference compositor. However, this is the path they're looking at moving forward.

Supporting Software Freedom Conservancy

There are a number of important organizations in the Open Source and Free Software world that do tremendously valuable work. This includes groups such as the Linux Foundation, Free Software Foundation, Electronic Frontier Foundation, Apache Software Foundation, and others.