Ubuntu 14.04 LTS: Great changes, but sssh don't mention the...
Submitted by Rianne Schestowitz on Tuesday 22nd of April 2014 07:28:53 PM
Filed under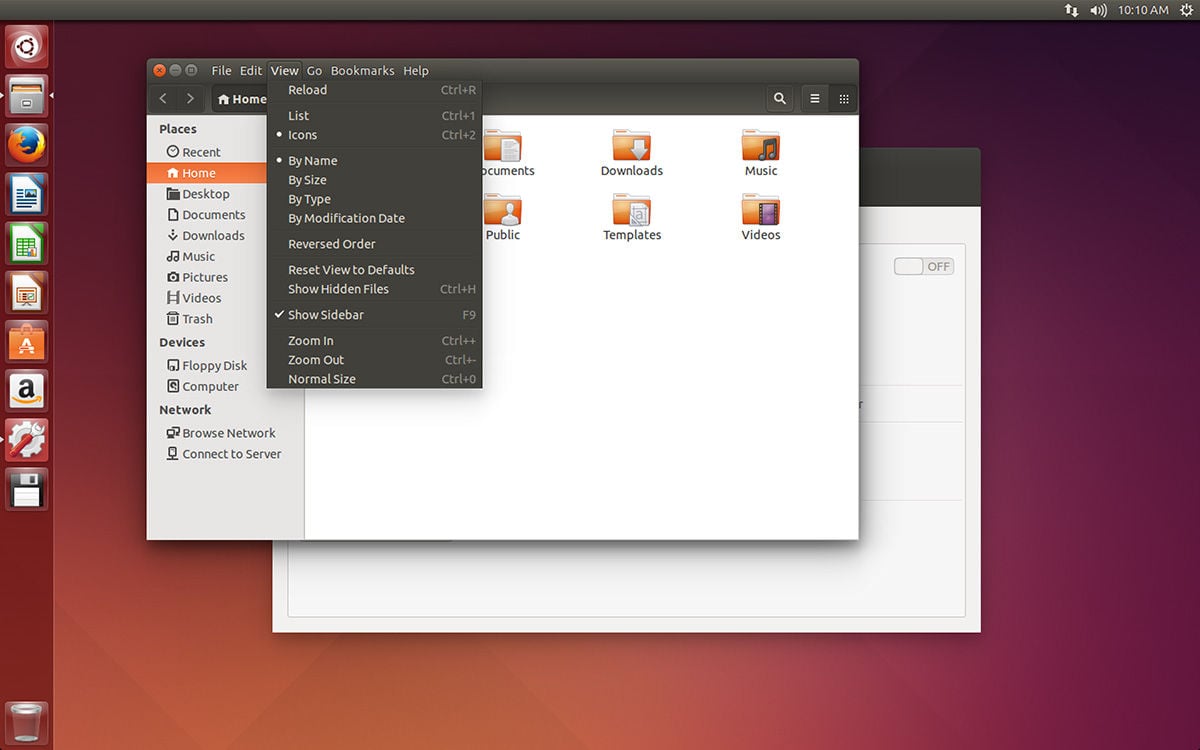 Ubuntu 14.04 adds back an option to have window level menus. There are two caveats, though. First, the defaults have not changed. If you want the new menus you'll need to head to the system settings and enable them yourself. Once you've done that you'll find that Canonical's decision on where to put the menus is a tad unusual: instead of adding the menu as a line of options below the window title bar the way you might expect, Ubuntu 14.04 packs them into the title bar itself to save space.
»
Printer-friendly version

1733 reads

PDF version
More in Tux Machines
OSS Leftovers

You've been appointed the DevOps champion in your organisation: congratulations. So, what's the most important issue that you need to address?

The open educational resources (OER) movement has been gaining momentum over the past few years, as educators—from kindergarten classes to graduate schools—turn to free and open source educational content to counter the high cost of textbooks. Over the past year, the pace has accelerated. In 2017, OERs were a featured topic at the high-profile SXSW EDU Conference and Festival. Also last year, New York State generated a lot of excitement when it made an $8 million investment in developing OERs, with the goal of lowering the costs of college education in the state. David Usinski, a math and computer science professor and assistant chair of developmental education at the State University of New York's Erie Community College, is an advocate of OER content in the classroom. Before he joined SUNY Erie's staff in 2007, he spent a few years working for the Erie County public school system as a technology staff developer, training teachers how to infuse technology into the classroom.

Mozilla: Wireless Innovation for a Networked Society, New AirMozilla Audience Demo, Firefox Telemetry

The National Science Foundation and Mozilla recently announced the first round of winners from their Wireless Innovation for a Networked Society (WINS) challenges—$2 million in prizes for "big ideas to connect the unconnected across the US". According to the press release, the winners "are building mesh networks, solar-powered Wi-Fi, and network infrastructure that fits inside a single backpack" and that the common denominator for all of them is "they're affordable, scalable, open-source and secure."

The legacy AirMozilla platform will be decommissioned later this year. The reasons for the change are multiple; however, the urgency of the change is driven by deprecated support of both the complex back-end infrastructure by IT and the user interface by Firefox engineering teams in 2016. Additional reasons include a complex user workflow resulting in a poor user experience, no self-service model, poor usability metrics and a lack of integrated, required features.

Every Monday and Thursday around 3pm I check dev-telemetry-alerts to see if there have been any changes detected in the distribution of any of the 1500-or-so pieces of anonymous usage statistics we record in Firefox using Firefox Telemetry.

Games: All Walls Must Fall, Tales of Maj'Eyal

This isometric tactical RPG blends in sci-fi, a Cold War that never ended and lots of spirited action. It's powered by Unreal Engine 4 and has good Linux support.

I love gaming, but I have two main problems with being a gamer. First, I'm terrible at video games. Really. Second, I don't have the time to invest in order to increase my skills. So for me, a game that is easy to get started with while also providing an extensive gaming experience is key. It's also fairly rare. All the great games tend to have a horribly steep learning curve, and all the simple games seem to involve crushing candy. Thankfully, there are a few games like Tales of Maj'Eyal that are complex but with a really easy learning curve.

KDE and GNOME: KDE Discover, Okular, Librsvg, and Phone's UI Shell