Ubuntu 14.04 LTS: Great changes, but sssh don't mention the...
Submitted by Rianne Schestowitz on Tuesday 22nd of April 2014 07:28:53 PM
Filed under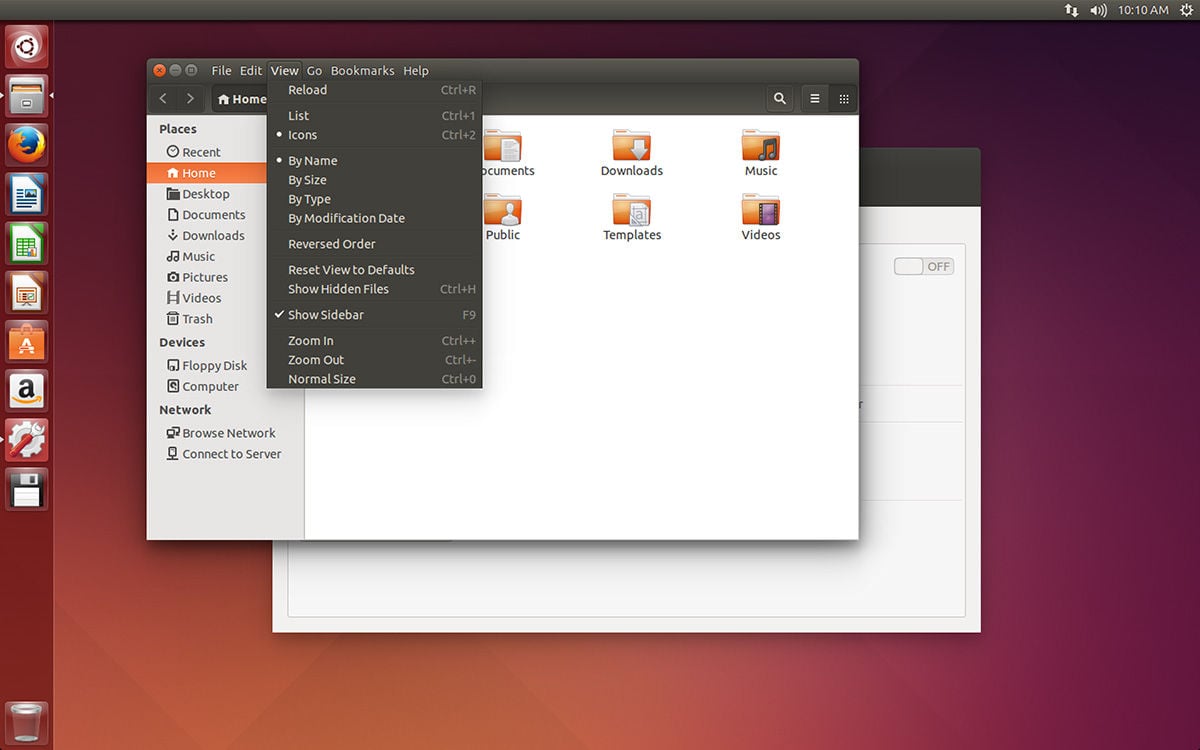 Ubuntu 14.04 adds back an option to have window level menus. There are two caveats, though. First, the defaults have not changed. If you want the new menus you'll need to head to the system settings and enable them yourself. Once you've done that you'll find that Canonical's decision on where to put the menus is a tad unusual: instead of adding the menu as a line of options below the window title bar the way you might expect, Ubuntu 14.04 packs them into the title bar itself to save space.
More in Tux Machines
Wayland in Fedora 23 Linux Allows for Use of Multiple Monitors with Different DPIs

Fedora Project, through Christian Schaller, was proud to report on the progress made for the next-generation Wayland display server that it might be used by default on the upcoming major release of the Fedora Linux operating system, Fedora 23.

GNOME Developers Discuss Codenames, GNOME 3.18 Might be Dubbed "Gothenburg"

Allan Day, a GNOME UX designer working for Red Hat and renowned GNOME developer/contributor, opened an interesting discussion on the official GNOME mailing list, about possible codenames for upcoming releases of the acclaimed desktop environment for GNU/Linux operating systems.

Developer lowers Drupal's barrier to entry

From a consumer perspective, I'd like open source to be ubiquitous to the point of invisibility. Using recent Ubuntu distros, I'm always shocked at how professional the environment feels. Just five years ago, you'd need to hunt down drivers and do a bunch of fiddling to get basic things like a sound card working. Now there are so many pushbutton ways to deploy open source tech, from OSes to CMS distros on Pantheon to buying an Android-powered mobile phone. We're not quite to the point where CMS users can feel like open source is transparent; there's still a huge investment in vendors to give you the expertise to manage your Drupal or WordPress site, for example. But we're closer than we were a decade ago, and that's pretty exciting.

Intel invests $60 million in drone venture

Intel is investing $60 million in UAV firm Yuneec, whose prosumer "Typhoon" drones use Android-based controllers. Intel Corp. CEO Brian Krzanich and Yuneec International CEO Tian Yu took to YouTube to announce an Intel investment of more than $60 million in the Hong Kong based company to help develop drone technology. No more details were provided except for Krzanich's claim that "We've got drones on our road map that are going to truly change the world and revolutionize the industry." One possibility is that Intel plans to equip the drones with its RealSense 3D cameras (see farther below).