Ubuntu 14.04 LTS: Great changes, but sssh don't mention the...
Submitted by Rianne Schestowitz on Tuesday 22nd of April 2014 07:28:53 PM
Filed under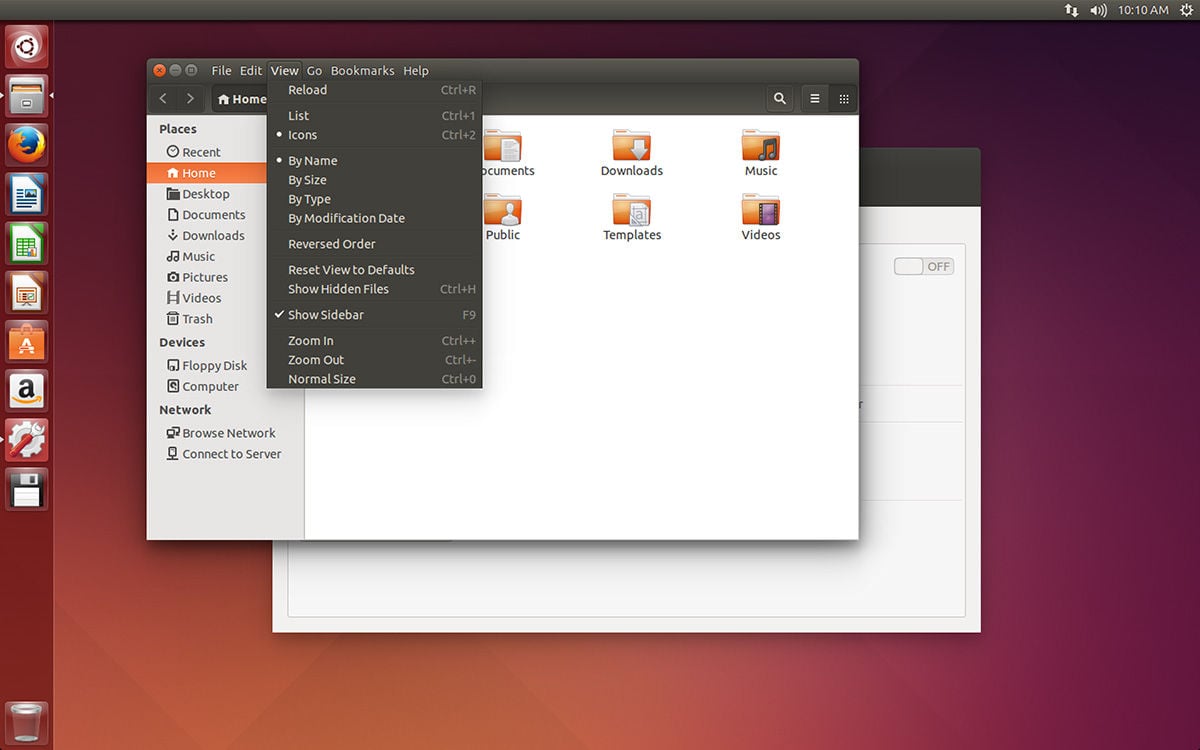 Ubuntu 14.04 adds back an option to have window level menus. There are two caveats, though. First, the defaults have not changed. If you want the new menus you'll need to head to the system settings and enable them yourself. Once you've done that you'll find that Canonical's decision on where to put the menus is a tad unusual: instead of adding the menu as a line of options below the window title bar the way you might expect, Ubuntu 14.04 packs them into the title bar itself to save space.
More in Tux Machines
35 Open Source Tools for the Internet of Things

In a nutshell, IoT is about using smart devices to collect data that is transmitted via the Internet to other devices. It's closely related to machine-to-machine (M2M) technology. While the concept had been around for some time, the term "Internet of Things" was first used in 1999 by Kevin Ashton, who was a Procter & Gamble employee at the time.

IoT tinkerers get new Linux hub & open platforms

Cloud Media, the maker of entertainment box Popcorn Hour, launched a project on Kickstarter, Inc. that will add to the growing number of smart hubs for people to connect and control smart devices. Called the STACK Box, it features a Cavium ARM11 core processor, 256MB DDR3 RAM, 512MB flash, SD slot, 802.11n WiFi, Bluetooth LE 4.0, Z-Wave, standard 10/100 Ethernet port, optional X10 wired communication, 5 USB 2.0 ports, RS-232 port, 2 optocoupler I/O, Xbee Bus, Raspberry Pi-compatible 26-pin bus and runs Linus Kernel 3.10. IT also features optional wireless communications for Dust Networks and Insteon with RF433/315, EnOcean, ZigBee, XBee, DCLink, RFID, IR coming soon.

Citrix and Google partner to bring native enterprise features to Chromebooks

Chromebooks are making inroads into the education sector, and a push is coming for the enterprise with new native Chrome capabilities from Citrix. Google and Citrix have announced Citrix Receiver for Chrome, a native app for the Chromebook which has direct access to the system resources, including printing, audio, and video. To provide the security needed for the enterprise, the new Citrix app assigns a unique Receiver ID to each device for monitoring, seamless Clipboard integration across remote and local applications, end user experience monitoring with HDX Insight, and direct SSL connections.

Is Open Source an Open Invitation to Hack Webmail Encryption?

While the open source approach to software development has proven its value over and over again, the idea of opening up the code for security features to anyone with eyeballs still creates anxiety in some circles. Such worries are ill-founded, though. One concern about opening up security code to anyone is that anyone will include the NSA, which has a habit of discovering vulnerabilities and sitting on them so it can exploit them at a later time. Such discoveries shouldn't be a cause of concern, argued Phil Zimmermann, creator of PGP, the encryption scheme Yahoo and Google will be using for their webmail.