Linux and Surveillance
Submitted by Roy Schestowitz on Monday 11th of November 2013 11:46:29 AM
Filed under
Linux is inevitably getting more political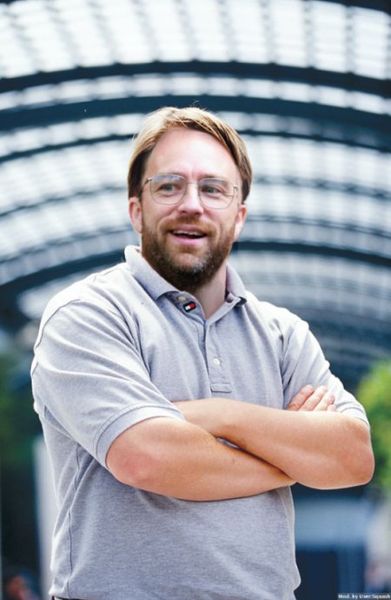 Summary: Linux -- like GNU -- has its liberal licence used as a selling point, especially in this age of "Peak Surveillance"
Mark Hinkle, who used to be a vocal proponent of GNU/Linux several years ago (he had published plenty of articles), spoke at LinuxCon and CloudOpen Europe [1], stressing that Linux is not just a piece of software to many of us. It is a game changer, not just to those who use if for technical advantages (e.g. the US Navy [2]) but also to those who rely on it for security and defence from intrusions, which are inherent in software you can neither modify nor review. One of the senior writers over at Linux Journal has an excellent article which points out how it relates to surveillance [3] and another new article [4] explains how code freedom (as in Free software) facilitates an escape from NSA snooping. In years to come we are likely to see privacy arguments increasingly being used to promote GNU/Linux, especially in nations which have many reasons to distrust or even fear the NSA. █
Related/contextual items from the news:
More in Tux Machines
Ubuntu Touch OTA-14 Officially Released with Revamped Unity 8 Interface, Fixes

A few moments ago, we've been informed by Canonical's Lukasz Zemczak about the general availability of the long-anticipated Ubuntu Touch OTA-14 software update for Ubuntu Phone and Ubuntu Tablet devices. Also: Ubuntu OTA-14 Released, Fixes A Number Of Bugs

Cloud convenience is killing the open source database

Open source has never been more important or, ironically, irrelevant. As developers increasingly embrace the cloud to shorten time to market, they're speeding past open source, making it even harder to build an open source business. After all, if open source were largely a way for developers to skirt legal and purchasing departments to get the software they needed when they needed it, the cloud ups that convenience to the nth degree. In Accel's annual business review, the vaunted venture capital firm writes: "'Product' is no longer just the bits of software, it's also how the software is sold, supported, and made successful." The cloud is changing the way all software is consumed, including open source.

Why the operating system matters even more in 2017

Operating systems don't quite date back to the beginning of computing, but they go back far enough. Mainframe customers wrote the first ones in the late 1950s, with operating systems that we'd more clearly recognize as such today—including OS/360 from IBM and Unix from Bell Labs—following over the next couple of decades.

OpenGov Partnership members mull open source policy

The Open Government Partnership (OGP) will suggest to its member governments to create a policy on open source. This week, a draft proposal is to be finalised at the OGP Global Summit in Paris.