Linux and Surveillance
Submitted by Roy Schestowitz on Monday 11th of November 2013 11:46:29 AM
Filed under
Linux is inevitably getting more political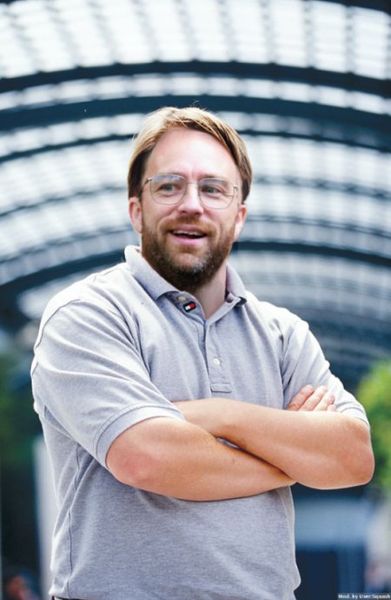 Summary: Linux -- like GNU -- has its liberal licence used as a selling point, especially in this age of "Peak Surveillance"
Mark Hinkle, who used to be a vocal proponent of GNU/Linux several years ago (he had published plenty of articles), spoke at LinuxCon and CloudOpen Europe [1], stressing that Linux is not just a piece of software to many of us. It is a game changer, not just to those who use if for technical advantages (e.g. the US Navy [2]) but also to those who rely on it for security and defence from intrusions, which are inherent in software you can neither modify nor review. One of the senior writers over at Linux Journal has an excellent article which points out how it relates to surveillance [3] and another new article [4] explains how code freedom (as in Free software) facilitates an escape from NSA snooping. In years to come we are likely to see privacy arguments increasingly being used to promote GNU/Linux, especially in nations which have many reasons to distrust or even fear the NSA. █
Related/contextual items from the news:
More in Tux Machines
Absolute Linux Is a Lightweight Distro Based on Slackware 14.10

Absolute, an x86 Linux distribution based upon Slackware that concentrates on making sure that Internet, multimedia, document, and general home use works out of the box, is now at version 14.10 and is available for download.

Future Linux Mint Releases to Have Other Colors Besides Green

Everybody knows that Linux Mint has a green theme and most people are able to recognize it from a glance because no one else is using it. It's become a sort of a trademark for it (not in the legal sense), but it looks like they are not happy with it or at least they are trying to appeal to other people who might not enjoy that green color.

Deepin 2014.1, One of the Most Beautiful Distros in the World, Has Been Released – Gallery

Deepin developers have been hard at work on their new operating system and it looks like they managed to get a lot of fans. This system is one of the most interesting ones that have surfaced in the last couple of years. One of the reasons for its success is the implementation of a new desktop environment that is somewhat different from what other operating systems provide.

Fedora 21 Will Try To Release Before Thanksgiving

Today was another FESCo meeting but fortunately no further Fedora 21 delay was announced today, but it could happen with the F21 alpha change deadline being today and the developers trying to get an approved build.