Linux and Surveillance
Submitted by Roy Schestowitz on Monday 11th of November 2013 11:46:29 AM
Filed under
Linux is inevitably getting more political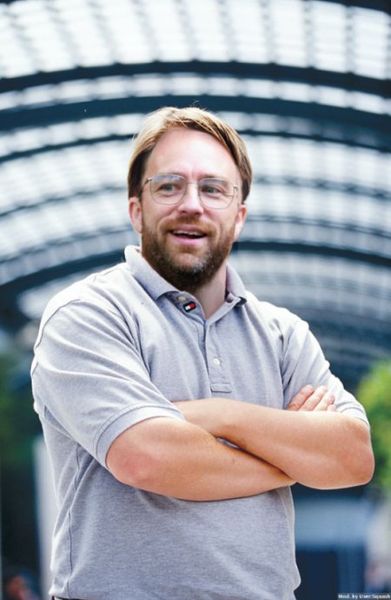 Summary: Linux -- like GNU -- has its liberal licence used as a selling point, especially in this age of "Peak Surveillance"
Mark Hinkle, who used to be a vocal proponent of GNU/Linux several years ago (he had published plenty of articles), spoke at LinuxCon and CloudOpen Europe [1], stressing that Linux is not just a piece of software to many of us. It is a game changer, not just to those who use if for technical advantages (e.g. the US Navy [2]) but also to those who rely on it for security and defence from intrusions, which are inherent in software you can neither modify nor review. One of the senior writers over at Linux Journal has an excellent article which points out how it relates to surveillance [3] and another new article [4] explains how code freedom (as in Free software) facilitates an escape from NSA snooping. In years to come we are likely to see privacy arguments increasingly being used to promote GNU/Linux, especially in nations which have many reasons to distrust or even fear the NSA. █
Related/contextual items from the news:
More in Tux Machines
Lubuntu 15.10 Alpha 2 Is Ready for Download, Still Using the LXDE Desktop Environment

The development team behind Lubuntu, an open-source and freely distributed flavor of the popular Ubuntu Linux operating system, announced a few minutes ago the release of the second Alpha build for the upcoming Lubuntu 15.10 (Wily Werewolf) distribution.

Ubuntu Kylin 15.10 Alpha 2 Is Out for Testing with Linux Kernel 4.1, More

The development team behind the Ubuntu Kylin computer operating system have announced earlier today the immediate availability for download and testing of the second Alpha build of the upcoming Ubuntu Kylin 15.10 (Wily Werewolf) distro.

Linux-powered smart sniper rifle can be hacked

Two years ago, TrackingPoint burst on to the scene with a Linux-powered smart sniper rifle that took the guesswork out of killshots. Now, however, a pair of hackers have figured out how to make it miss every single time.

5 heroes of the Linux world

Linux and open source is driven by passionate people who write best-of-breed software and then release the code to the public so anyone can use it, without any strings attached. (Well, there is one string attached and that's licence.) Who are these people? These heroes of the Linux world, whose work affects all of us every day. Allow me to introduce you.