Red Hat's Cloud Success in Government
Submitted by Roy Schestowitz on Monday 11th of November 2013 10:37:44 AM
Filed under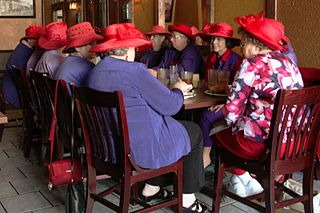 Summary: In praise of Red Hat, whose efforts to bring GNU/Linux to government are largely successful and hence pave the way for more of the same
RED HAT recently made some headlines for its involvement in a major government effort in the US [1,2]. This symbolised an exciting breakthrough of sorts, despite the fact that Red Hat had been deeply involved in government projects for a number of years now (notably in the defence sector). Like many businesses that jump on the open 'cloud' (e.g. OpenStack) bandwagon [3], Red Hat is increasingly positioning itself as a 'cloud' leader [4], challenging the likes of Canonical [5] in this age of 'cloud' and OpenStack hype [6,7]. Despite or because of the growing popularity of RHEL clones (primarily CentOS [17]), Red Hat is doing well and its CEO continues to provide decent leadership [8]. Based on press releases and announcements from early October [9-13] and even a few from September [14,15], Red Hat now emphasises virtualisation and hosting (or 'cloud', to use marketing terms). Red Hat's shares are expected to rise [16] and it seems safe to say that the better Red Hat does, the better off GNU/Linux as a whole will be. Unlike some other companies, Red Hat shares a lot and is hardly parasitic. █
Related/contextual items from the news:
Red Hat has been pegged to rescue HealthCare.gov.

You know Red Hat best as the leading business Linux company. You may not know that Red Hat also wants to become the top OpenStack cloud business.

Jonathan Bryce, executive director of the OpenStack Foundation, talks about where the open-source cloud is headed.

OpenStack, the open source cloud program, has achieved multiple milestones this week. Cisco Systems (CSCO), Canonical, Hewlett-Packard (HPQ), Red Hat (RHT), VMware (VMW), Mirantis and others have announced major moves at this week's OpenStack Summit in Hong Kong. From cloud services providers (CSPs) to VARs, it's time for the IT channel to take a much closer look at this technology and its business implications. Here's why.

That's according to the man himself, blogging about how finding a mentor might not be as helpful as building a team, in his case, a "Team Jim."

A stock is considered to be oversold if the RSI reading falls below 30.
More in Tux Machines
V is for Vivid

Release week! Already! I wouldn't call Trusty 'vintage' just yet, but Utopic is poised to leap into the torrent stream. We've all managed to land our final touches to *buntu and are excited to bring the next wave of newness to users around the world. Glad to see the unicorn theme went down well, judging from the various desktops I see on G+. And so it's time to open the vatic floodgates and invite your thoughts and contributions to our soon-to-be-opened iteration next. Our ventrous quest to put GNU as you love it on phones is bearing fruit, with final touches to the first image in a new era of convergence in computing. From tiny devices to personal computers of all shapes and sizes to the ventose vistas of cloud computing, our goal is to make a platform that is useful, versal and widely used.

Elive Is an Interesting Debian-Based Distro with a Beautiful Enlightenment Desktop

Elive, a Linux distribution based on Debian which uses the Enlightenment desktop environment to provide a unique user experience, has just reached version 2.3.9 Beta and it's ready for testing.

NVIDIA's NVPTX Support For GCC Is Close To Being Merged

The NVPTX back-end code for GCC that's going to allow OpenACC 2.0 offloading support for NVIDIA GPUs with GCC is close to materializing within the mainline code-base. For the past year Mentor Graphics / Code Sourcery has been working on OpenACC 2.0 with GPU offloading as a big addition to the GNU Compiler Collection through their work with NVIDIA Corp. The offloading infrastructure has been worked on for a while and the code that soon looks like it will land is the NVPTX support.

The Future of the Internet - 20 Years Ago

Netscape Navigator was released 20 years ago today. Thank you to everyone who supported us at Netscape & built the Web with us then and now! That was posted by a certain Marc Andreessen. You probably know him as a successful venture capitalist, but before that, he was one of the people who helped popularise the Web. He did that by creating the Mosaic browser back in 1993 - first for Unix, and later for the Apple Macintosh and Windows (version 3.1). Mosaic was written at the University of Illinois, and was freely available for non-commercial use. But once the appeal of a graphical Web browser became evident, it was natural for people to start to think about turning it into a business.