Red Hat's Cloud Success in Government
Submitted by Roy Schestowitz on Monday 11th of November 2013 10:37:44 AM
Filed under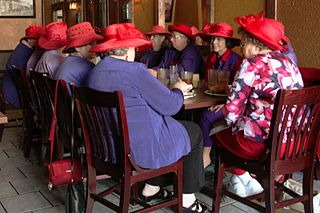 Summary: In praise of Red Hat, whose efforts to bring GNU/Linux to government are largely successful and hence pave the way for more of the same
RED HAT recently made some headlines for its involvement in a major government effort in the US [1,2]. This symbolised an exciting breakthrough of sorts, despite the fact that Red Hat had been deeply involved in government projects for a number of years now (notably in the defence sector). Like many businesses that jump on the open 'cloud' (e.g. OpenStack) bandwagon [3], Red Hat is increasingly positioning itself as a 'cloud' leader [4], challenging the likes of Canonical [5] in this age of 'cloud' and OpenStack hype [6,7]. Despite or because of the growing popularity of RHEL clones (primarily CentOS [17]), Red Hat is doing well and its CEO continues to provide decent leadership [8]. Based on press releases and announcements from early October [9-13] and even a few from September [14,15], Red Hat now emphasises virtualisation and hosting (or 'cloud', to use marketing terms). Red Hat's shares are expected to rise [16] and it seems safe to say that the better Red Hat does, the better off GNU/Linux as a whole will be. Unlike some other companies, Red Hat shares a lot and is hardly parasitic. █
Related/contextual items from the news:
Red Hat has been pegged to rescue HealthCare.gov.

You know Red Hat best as the leading business Linux company. You may not know that Red Hat also wants to become the top OpenStack cloud business.

Jonathan Bryce, executive director of the OpenStack Foundation, talks about where the open-source cloud is headed.

OpenStack, the open source cloud program, has achieved multiple milestones this week. Cisco Systems (CSCO), Canonical, Hewlett-Packard (HPQ), Red Hat (RHT), VMware (VMW), Mirantis and others have announced major moves at this week's OpenStack Summit in Hong Kong. From cloud services providers (CSPs) to VARs, it's time for the IT channel to take a much closer look at this technology and its business implications. Here's why.

That's according to the man himself, blogging about how finding a mentor might not be as helpful as building a team, in his case, a "Team Jim."

A stock is considered to be oversold if the RSI reading falls below 30.
More in Tux Machines
Tiny quad-core ARM mini-PC runs Ubuntu with Cinnamon

A startup is pitching a $129-$199 "Imp" mini-PC on Indiegogo based on a quad-core Odroid-U3 SBC, with HDMI streaming and an Ubuntu/Cinnamon Linux desktop. A day after reporting on one Israeli-based, non-Android ARM mini-PC — SolidRun's $100 CuBoxTV with OpenElec Linux — here comes another. Aside from the usual hyperbole found on crowdfunding pages — are we really "democratizing the digital home experience" or just buying an embedded ARM computer? — the Ubuntu-based Imp mini-PC looks like a pretty good deal.

Ready to give Linux a try? These are the 5 distros you need to consider

There are so many Linux distributions that choosing one can be overwhelming for a new user. One might be too intimidating for a user to even try, while another might be too simplified, blocking that user from knowing how Linux systems actually function. I have been using Linux as my primary OS since 2005 and have tried all major (and quite a lot of minor) distributions. I have learned that not every distribution is for everyone. Since I also assist people in migrating to Linux, I have chosen the 5 distros that I recommend to new users based on their level of comfort and desire to learn (or not learn) more about Linux.

Review of the new Firefox browser built for developers

Mozilla recently announced a new browser version for developers on the 10th anniversary of the Firefox browser. The Usersnap team and I took a look at whether it works well for the web development process, offers developers a variety of possible applications, and if it keeps up with the Google Chrome dev tools.

Mapping the world with open source

In the world of geospatial technology, closed source solutions have been the norm for decades. But the tides are slowly turning as open source GIS software is gaining increasing prominence. Paul Ramsey, senior strategist at the open source company Boundless, is one of the people trying to change that. Ramsey has been working with geospatial software for over ten years, as programmer and consultant. He founded the PostGIS spatial database project in 2001, and is currently an active developer and member of the project steering committee. Ramsey serves as an evangelist for OpenGeo Suite, works with the Boundless business development team to share about their collection of offerigns, and speaks and teaches regularly at conferences around the world.