Red Hat's Cloud Success in Government
Submitted by Roy Schestowitz on Monday 11th of November 2013 10:37:44 AM
Filed under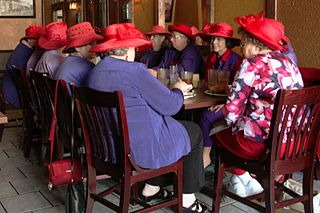 Summary: In praise of Red Hat, whose efforts to bring GNU/Linux to government are largely successful and hence pave the way for more of the same
RED HAT recently made some headlines for its involvement in a major government effort in the US [1,2]. This symbolised an exciting breakthrough of sorts, despite the fact that Red Hat had been deeply involved in government projects for a number of years now (notably in the defence sector). Like many businesses that jump on the open 'cloud' (e.g. OpenStack) bandwagon [3], Red Hat is increasingly positioning itself as a 'cloud' leader [4], challenging the likes of Canonical [5] in this age of 'cloud' and OpenStack hype [6,7]. Despite or because of the growing popularity of RHEL clones (primarily CentOS [17]), Red Hat is doing well and its CEO continues to provide decent leadership [8]. Based on press releases and announcements from early October [9-13] and even a few from September [14,15], Red Hat now emphasises virtualisation and hosting (or 'cloud', to use marketing terms). Red Hat's shares are expected to rise [16] and it seems safe to say that the better Red Hat does, the better off GNU/Linux as a whole will be. Unlike some other companies, Red Hat shares a lot and is hardly parasitic. █
Related/contextual items from the news:
Red Hat has been pegged to rescue HealthCare.gov.

You know Red Hat best as the leading business Linux company. You may not know that Red Hat also wants to become the top OpenStack cloud business.

Jonathan Bryce, executive director of the OpenStack Foundation, talks about where the open-source cloud is headed.

OpenStack, the open source cloud program, has achieved multiple milestones this week. Cisco Systems (CSCO), Canonical, Hewlett-Packard (HPQ), Red Hat (RHT), VMware (VMW), Mirantis and others have announced major moves at this week's OpenStack Summit in Hong Kong. From cloud services providers (CSPs) to VARs, it's time for the IT channel to take a much closer look at this technology and its business implications. Here's why.

That's according to the man himself, blogging about how finding a mentor might not be as helpful as building a team, in his case, a "Team Jim."

A stock is considered to be oversold if the RSI reading falls below 30.
More in Tux Machines
Photoshop competitor Krita is a true creative tool -- and it's free and open source

Open source has some of the greatest tools, which continues to prove that you don't have to lock-down the code behind guarded walls to make a better product. Some popular open source products that don't have any match in the closed source world include Firefox, Chromium, VLC, Blender, Android, one gem that is, surprisingly, less known but extremely powerful when it comes to creating a work of art.

First peek at the next Ubuntu 15.04 nester line-up

Ubuntu 15.04 is here – almost. The first beta of Vivid Vervet has been delivered, and with it have come images of the penguin flock that nestles on this OS. I looked at Xubuntu, Kubuntu, Ubuntu GNOME and Ubuntu MATE but there's also Lubuntu and the China-centric Ubuntu Kylin, which I didn't test. These are beta releases and should be considered for testing purposes only, but the advantage of these early versions is that features have been frozen and you can get an early glimpse of what's coming for each of the popular flavours in the 15.04 foundation. From this point on, the only changes will be bug fixes.

Review: Simplicity Linux 15.4 alpha

Overall I give it 2 Thumbs Up on speed and layout of OS. If you have a computer with low resources, then this is an OS for you to try.

Eurostat continues to share and use open source

Eurostat, the statistical office of the European Communities, continues to release as open source its ICT solutions. To date, Eurostat has shared 102 solutions on the European Commission's Joinup platform. The statistical office has been using and sharing open source for more than a decade. Already in 2004 Eurostat's ICT policy stipulated to consider open source software for all new projects.