Red Hat's Cloud Success in Government
Submitted by Roy Schestowitz on Monday 11th of November 2013 10:37:44 AM
Filed under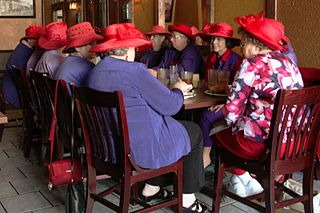 Summary: In praise of Red Hat, whose efforts to bring GNU/Linux to government are largely successful and hence pave the way for more of the same
RED HAT recently made some headlines for its involvement in a major government effort in the US [1,2]. This symbolised an exciting breakthrough of sorts, despite the fact that Red Hat had been deeply involved in government projects for a number of years now (notably in the defence sector). Like many businesses that jump on the open 'cloud' (e.g. OpenStack) bandwagon [3], Red Hat is increasingly positioning itself as a 'cloud' leader [4], challenging the likes of Canonical [5] in this age of 'cloud' and OpenStack hype [6,7]. Despite or because of the growing popularity of RHEL clones (primarily CentOS [17]), Red Hat is doing well and its CEO continues to provide decent leadership [8]. Based on press releases and announcements from early October [9-13] and even a few from September [14,15], Red Hat now emphasises virtualisation and hosting (or 'cloud', to use marketing terms). Red Hat's shares are expected to rise [16] and it seems safe to say that the better Red Hat does, the better off GNU/Linux as a whole will be. Unlike some other companies, Red Hat shares a lot and is hardly parasitic. █
Related/contextual items from the news:
Red Hat has been pegged to rescue HealthCare.gov.

You know Red Hat best as the leading business Linux company. You may not know that Red Hat also wants to become the top OpenStack cloud business.

Jonathan Bryce, executive director of the OpenStack Foundation, talks about where the open-source cloud is headed.

OpenStack, the open source cloud program, has achieved multiple milestones this week. Cisco Systems (CSCO), Canonical, Hewlett-Packard (HPQ), Red Hat (RHT), VMware (VMW), Mirantis and others have announced major moves at this week's OpenStack Summit in Hong Kong. From cloud services providers (CSPs) to VARs, it's time for the IT channel to take a much closer look at this technology and its business implications. Here's why.

That's according to the man himself, blogging about how finding a mentor might not be as helpful as building a team, in his case, a "Team Jim."

A stock is considered to be oversold if the RSI reading falls below 30.
More in Tux Machines
Uselessd: A Stripped Down Version Of Systemd

The boycotting of systemd has led to the creation of uselessd, a new init daemon based off systemd that tries to strip out the "unnecessary" features. Uselessd in its early stages of development is systemd reduced to being a basic init daemon process with "the superfluous stuff cut out". Among the items removed are removing of journald, libudev, udevd, and superfluous unit types.

Android One: Let us fill you in on Google's big game

India is now the world's third largest Internet market and "on a bullet train to become the second". But even when we become the second with around 300 million Internet users, India would still have over 75 per cent of the population that has no access to this so-called information superhighway. It is this chunk of population that will form the "next billion" which companies like Nokia, and now Google, has been talking about. And it is this next billion that Google thinks will line up to buy and good smartphone that is also affordable.

Mesa Gets Closer To Having OpenGL 4.0 Tessellation Support

A significant patch-set was published on Saturday night that implements the driver-independent bits of OpenGL 4's ARB_tessellation_shader extension inside Mesa. The tessellation support has been one of the big pieces missing from Mesa's OpenGL 4 implementation and fortunately it's getting close to mainline. Chris Forbes of Intel published fifty-six patches this weekend that implement the driver-independent portions of the extension inside Mesa. Of course, the driver portions still need to follow for it to be useful.

Small Console Menu Utilities

One of the great strengths of Linux is the whole raft of weird and wonderful open source utilities. That strength does not simply derive from the functionality they offer, but from the synergy generated by using them together, sometimes in conjunction with applications. The Unix philosophy spawned a "software tools" movement which focused on developing concise, basic, clear, modular and extensible code that can be used for other projects. This philosophy remains an important element for many Linux projects. Good open source developers writing utilities seek to make sure the utility does its job as well as possible, and work well with other utilities. The goal is that users have a handful of tools, each of which seeks to excel at one thing. Some utilities work well on their own. This article looks at four tiny utilities that offer menu facilities. They get virtually zero coverage in the Linux press, so you may not have heard of them before, but they are well crafted and might just fit the bill.