Red Hat's Cloud Success in Government
Submitted by Roy Schestowitz on Monday 11th of November 2013 10:37:44 AM
Filed under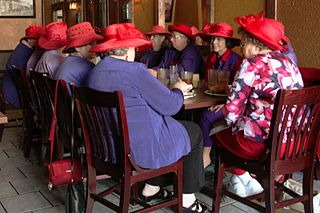 Summary: In praise of Red Hat, whose efforts to bring GNU/Linux to government are largely successful and hence pave the way for more of the same
RED HAT recently made some headlines for its involvement in a major government effort in the US [1,2]. This symbolised an exciting breakthrough of sorts, despite the fact that Red Hat had been deeply involved in government projects for a number of years now (notably in the defence sector). Like many businesses that jump on the open 'cloud' (e.g. OpenStack) bandwagon [3], Red Hat is increasingly positioning itself as a 'cloud' leader [4], challenging the likes of Canonical [5] in this age of 'cloud' and OpenStack hype [6,7]. Despite or because of the growing popularity of RHEL clones (primarily CentOS [17]), Red Hat is doing well and its CEO continues to provide decent leadership [8]. Based on press releases and announcements from early October [9-13] and even a few from September [14,15], Red Hat now emphasises virtualisation and hosting (or 'cloud', to use marketing terms). Red Hat's shares are expected to rise [16] and it seems safe to say that the better Red Hat does, the better off GNU/Linux as a whole will be. Unlike some other companies, Red Hat shares a lot and is hardly parasitic. █
Related/contextual items from the news:
Red Hat has been pegged to rescue HealthCare.gov.

You know Red Hat best as the leading business Linux company. You may not know that Red Hat also wants to become the top OpenStack cloud business.

Jonathan Bryce, executive director of the OpenStack Foundation, talks about where the open-source cloud is headed.

OpenStack, the open source cloud program, has achieved multiple milestones this week. Cisco Systems (CSCO), Canonical, Hewlett-Packard (HPQ), Red Hat (RHT), VMware (VMW), Mirantis and others have announced major moves at this week's OpenStack Summit in Hong Kong. From cloud services providers (CSPs) to VARs, it's time for the IT channel to take a much closer look at this technology and its business implications. Here's why.

That's according to the man himself, blogging about how finding a mentor might not be as helpful as building a team, in his case, a "Team Jim."

A stock is considered to be oversold if the RSI reading falls below 30.
More in Tux Machines
today's howtos

UKSM Is Still Around For Data Deduplication Of The Linux Kernel

Several years back we wrote about Ultra Kernel Samepage Merging (UKSM) for data de-duplication within the Linux kernel for transparently scanning all application memory and de-duping it where possible. While the original developer is no longer active, a new developer has been maintaining the work and continues to support it on the latest Linux kernel releases.

Why Dell's gamble on Linux laptops has paid off

The whole juggernaut that is now Linux on Dell started as the brainchild of two core individuals, Barton George (Senior Principal Engineer) and Jared Dominguez (OS Architect and Linux Engineer). It was their vision that began it all back in 2012. It was long hours, uncertain futures and sheer belief that people really did want Linux laptops that sustained them. Here is the untold story of how Dell gained the top spot in preinstalled Linux on laptops. Where do you start when no one has ever really even touched such a concept? The duo did have some experience of the area before. George explained that the XPS and M3800 Linux developer's laptops weren't Dell's first foray into Linux laptops. Those with long memories may remember Dell testing the waters for a brief while by having a Linux offering alongside Windows laptops. By their own admission it didn't work out. "We misread the market," commented George. Also: New Entroware Aether Laptop for Linux Powered with Ubuntu

A Short MATE Desktop 1.17 Review in February 2017

MATE 1.17 is a testing release, it has no official announcement like 1.16 stable release (odd = unstable, even = stable). But what made me interested is because Ubuntu MATE 17.04 includes it by default so I write this short review. The most fundamental news is about MATE Desktop is now completely ported to GTK+3 leaving behind GTK+2. You may be interested seeing few changes and I have tried Ubuntu MATE 17.04 Alpha 2 to review MATE 1.17 below. Enjoy MATE 1.17! Also: What's up with the hate towards Freedesktop?