Red Hat's Cloud Success in Government
Submitted by Roy Schestowitz on Monday 11th of November 2013 10:37:44 AM
Filed under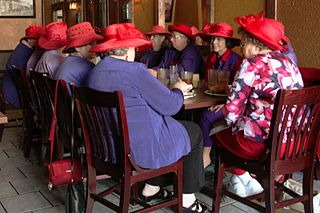 Summary: In praise of Red Hat, whose efforts to bring GNU/Linux to government are largely successful and hence pave the way for more of the same
RED HAT recently made some headlines for its involvement in a major government effort in the US [1,2]. This symbolised an exciting breakthrough of sorts, despite the fact that Red Hat had been deeply involved in government projects for a number of years now (notably in the defence sector). Like many businesses that jump on the open 'cloud' (e.g. OpenStack) bandwagon [3], Red Hat is increasingly positioning itself as a 'cloud' leader [4], challenging the likes of Canonical [5] in this age of 'cloud' and OpenStack hype [6,7]. Despite or because of the growing popularity of RHEL clones (primarily CentOS [17]), Red Hat is doing well and its CEO continues to provide decent leadership [8]. Based on press releases and announcements from early October [9-13] and even a few from September [14,15], Red Hat now emphasises virtualisation and hosting (or 'cloud', to use marketing terms). Red Hat's shares are expected to rise [16] and it seems safe to say that the better Red Hat does, the better off GNU/Linux as a whole will be. Unlike some other companies, Red Hat shares a lot and is hardly parasitic. █
Related/contextual items from the news:
Red Hat has been pegged to rescue HealthCare.gov.

You know Red Hat best as the leading business Linux company. You may not know that Red Hat also wants to become the top OpenStack cloud business.

Jonathan Bryce, executive director of the OpenStack Foundation, talks about where the open-source cloud is headed.

OpenStack, the open source cloud program, has achieved multiple milestones this week. Cisco Systems (CSCO), Canonical, Hewlett-Packard (HPQ), Red Hat (RHT), VMware (VMW), Mirantis and others have announced major moves at this week's OpenStack Summit in Hong Kong. From cloud services providers (CSPs) to VARs, it's time for the IT channel to take a much closer look at this technology and its business implications. Here's why.

That's according to the man himself, blogging about how finding a mentor might not be as helpful as building a team, in his case, a "Team Jim."

A stock is considered to be oversold if the RSI reading falls below 30.
More in Tux Machines
GParted 0.21 Brings ReFS Detection, EXT4 For RHEL5, Reiser4 For Linux 3.x

Version 0.21 of the widely-used, GUI-based GNOME Partition Editor is now available. GParted 0.21 key changes according to its developers include a fix for a off by one sector error with GParted's internal block copy, support for EXT4 file-systems on RHEL/CentOS 5.x, and removing unnecessary duplicate actions when resizing a partition.

Ubuntu Touch Apps Running in Unity Desktop – Video

Unity 8 for Ubuntu is coming along and Mir is also making good progress. One of the byproduct of all these improvements is that some of the apps that are designed for the Ubuntu Touch are also working on the Ubuntu desktop, with very little help.

Debian Forked: All for Devuan and Devuan for All?

It is hard to see the direction Devuan will take, given that the project is still in its early days. The new community could create a shallow derivative, or it could fork the entire Debian archive. Another option is to try replacing Debian entirely and become a new gateway between upstream projects and users of all packages, which would require a lot more manpower and infrastructure.

Wireless-enabled i.MX6 SBC offers remote IoT management

Eurotech's "CPU-351-13″ SBC runs Linux on Freescale's i.MX6 SoC, and offers ZigBee, GPS, extended temperature operation, remote IoT management, and more. Eurotech has been promoting the concept of managed Internet of Things devices long before "IoT" became the latest craze. The Yocto Linux ready CPU-351-13 single board computer is the latest of its embedded boards that can be remote controlled using its Everyware Software Framework (ESF) and Everyware Cloud Client. Other Everyware-enabled products from Eurotech include last year's Intel Atom E3800 based Catalyst BT module.