Red Hat's Cloud Success in Government
Submitted by Roy Schestowitz on Monday 11th of November 2013 10:37:44 AM
Filed under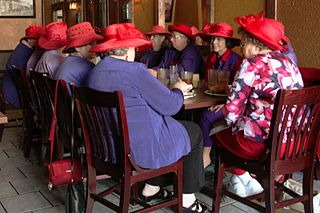 Summary: In praise of Red Hat, whose efforts to bring GNU/Linux to government are largely successful and hence pave the way for more of the same
RED HAT recently made some headlines for its involvement in a major government effort in the US [1,2]. This symbolised an exciting breakthrough of sorts, despite the fact that Red Hat had been deeply involved in government projects for a number of years now (notably in the defence sector). Like many businesses that jump on the open 'cloud' (e.g. OpenStack) bandwagon [3], Red Hat is increasingly positioning itself as a 'cloud' leader [4], challenging the likes of Canonical [5] in this age of 'cloud' and OpenStack hype [6,7]. Despite or because of the growing popularity of RHEL clones (primarily CentOS [17]), Red Hat is doing well and its CEO continues to provide decent leadership [8]. Based on press releases and announcements from early October [9-13] and even a few from September [14,15], Red Hat now emphasises virtualisation and hosting (or 'cloud', to use marketing terms). Red Hat's shares are expected to rise [16] and it seems safe to say that the better Red Hat does, the better off GNU/Linux as a whole will be. Unlike some other companies, Red Hat shares a lot and is hardly parasitic. █
Related/contextual items from the news:
Red Hat has been pegged to rescue HealthCare.gov.

You know Red Hat best as the leading business Linux company. You may not know that Red Hat also wants to become the top OpenStack cloud business.

Jonathan Bryce, executive director of the OpenStack Foundation, talks about where the open-source cloud is headed.

OpenStack, the open source cloud program, has achieved multiple milestones this week. Cisco Systems (CSCO), Canonical, Hewlett-Packard (HPQ), Red Hat (RHT), VMware (VMW), Mirantis and others have announced major moves at this week's OpenStack Summit in Hong Kong. From cloud services providers (CSPs) to VARs, it's time for the IT channel to take a much closer look at this technology and its business implications. Here's why.

That's according to the man himself, blogging about how finding a mentor might not be as helpful as building a team, in his case, a "Team Jim."

A stock is considered to be oversold if the RSI reading falls below 30.
More in Tux Machines
Simplenote want developers to make a GNU/Linux implementation

Matt Mullenweg founder and CEO of Automattic which is responsible for WordPress.com has reached out to people who develop software on the GNU/Linux platform to find someone who will bring the Simplenote application to GNU/Linux.

How to set up Raspberry Pi, the little computer you can cook into DIY tech projects

You don't need an electrical engineering degree to build a robot army. With the $35 Raspberry Pi B+, you can create robots and connected devices on the cheap, with little more than an Internet connection and a bunch of spare time. The Raspberry Pi is a computer about the size of a credit card. The darling of the do-it-yourself electronics crowd, the Pi was originally designed to teach kids computer and programming skills without the need for expensive computer labs. People have used Raspberry Pis for everything from robots to cheap home media centers. The Pi sports USB ports, HDMI video, and a host of other peripherals. The latest version, the B+, sports 512MB of RAM and uses a MicroSD card instead of a full-size card.

LibreOffice Ported To 64-bit ARM (AArch64)

As more and more open-source programs get brought up for 64-bit ARM, LibreOffice is the latest to receive such AArch64 enablement. As of today in LibreOffice Git is the initial AArch64 support. Over one thousand new lines of code were added to LibreOffice by Red Hat's Stephan Bergmann for allowing the open-source office suite to build on the ARMv8 64-bit architecture. LibreOffice already runs on many CPU architectures from x86 to Alpha and SPARC with ARM64 just being the latest.

SUSE's Flavio Castelli on Docker's Rise Among Linux Distros

Docker has only gained traction since its launch a little over a year ago as more companies join the community's efforts on a regular basis. On July 30, the first official Docker build for openSUSE was released, making this distribution the latest among many to join the fray. I connected with Flavio Castelli, a senior software engineer at SUSE, who works extensively on SUSE Linux Enterprise and has played a major role in bringing official Docker support to openSUSE. In this interview, he discuses the importance of bringing Docker to each Linux distribution, the future of Docker on SUSE Linux Enterprise, and other interesting developments in the Docker ecosystem.