Why Use A Linux Operating System?
Submitted by Roy Schestowitz on Monday 16th of May 2022 06:32:48 PM
Filed under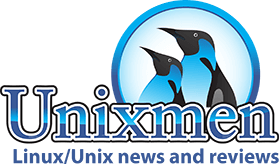 There are many reasons why you should use a Linux operating system. Here are a few of them:
Security and reliability. Windows is prone to many security problems. This means that hackers and viruses are always trying to hack into your computer. Windows has many security flaws which can easily be exploited by hackers. With a Linux operating system, there are very little risks that your computer will get hacked or infected with viruses. There are also fewer chances of your personal information being stolen by hackers and thieves.
Ease of use. A Linux operating system is quite easy to use once you because accustomed to it. The interface of a Linux operating system is similar to the interface of a smartphone or a tablet. This makes it easier for the average user to get started using the operating system.
Customization. When you use a Linux operating system, you will have more control over the hardware and software that you own. You can customize the settings of your computer according to your preferences. For example, you can adjust the volume level, change the display settings, and change the brightness of your screen.
Performance. A Linux operating system is known for its good performance. This means that you will have better performance when you are working on your computer than when you are using Windows. In addition, a Linux operating system will run faster than Windows. Because it uses fewer resources, it is easier on your computer. This means that you will have longer battery life when you are using your computer.
There are many benefits of using a Linux operating system. If you are looking for a good operating system, Linux is the best choice.
Why should use a Linux operating system?
»
Printer-friendly version

809 reads

PDF version
More in Tux Machines
9 Top Free and Open Source Elixir Web Frameworks

One of the types of software that's important for a web developer is the web framework. A framework "is a code library that makes a developer's life easier when building reliable, scalable, and maintainable web applications" by providing reusable code or extensions for common operations. By saving development time, developers can concentrate on application logic rather than mundane elements. A web framework offers the developer a choice about how to solve a specific problem. By using a framework, a developer lets the framework control portions of their application. While it's perfectly possible to code a web application without using a framework, it's more practical to use one.

Games: Valve, Kingdoms and Castles, and a Lot More

today's howtos

today's howtos