Plasma 5.24 Wallpaper: "Wavy McWallpaperface"
Submitted by Roy Schestowitz on Wednesday 12th of January 2022 06:58:27 AM
Filed under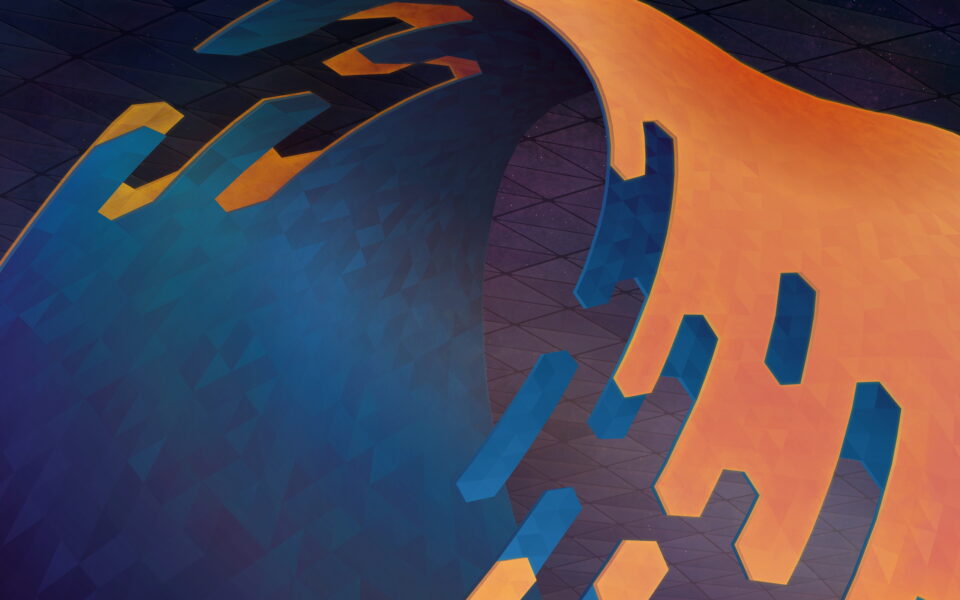 After two tremendously fun livestreams the Plasma 5.24 wallpaper is all wrapped up. With this particular image we had a lot of fun using new techniques to create this wallpaper, and the entire process was a fun adventure. To download the wallpaper it's available on OpenDesktop and GetHowNewStuff if you're a Plasma user.
The wallpaper was first sketched in the Krita painting application. Up until this point wallpapers I authored used a fairly inflexible technique of creating a polygon grid and manipulating it, but this new shape would require new techniques.
»
Printer-friendly version

2330 reads

PDF version
More in Tux Machines
Arti 0.5.0 is released: Robustness and API improvements

Arti is our ongoing project to create a working embeddable Tor client in Rust. It's not ready to replace the main Tor implementation in C, but we believe that it's the future.

Right now, our focus is on making Arti production-quality, by stress-testing the code, hunting for likely bugs, and adding missing features that we know from experience that users will need. We're going to try not to break backward compatibility too much, but we'll do so when we think it's a good idea.

Programming Leftovers

today's howtos

EasyOS Dunfell-series 4.2

EasyOS was created in 2017, derived from Quirky Linux, which in turn was derived from Puppy Linux in 2013. Easy is built in woofQ, which takes as input binary packages from any distribution, and uses them on top of the unique EasyOS infrastructure. Throughout 2020, the official release for x86_64 PCs was the Buster-series, built with Debian 10.x Buster DEBs. EasyOS has also been built with packages compiled from source, using a fork of OpenEmbedded (OE). Currently, the Dunfell release of OE has been used, to compile two sets of binary packages, for x86_64 and aarch64. The latter have been used to build EasyOS for the Raspberry Pi4, and first official release, 2.6.1, was in January 2021. The page that you are reading now has the release notes for EasyOS Dunfell-series on x86_64 PCs, also debuting in 2021. Ongoing development is now focused on the x86_64 Dunfell-series. The last version in the x86_64 Buster-series is 2.6.2, on June 29, 2021, and that is likely to be the end of that series. Releases for the Pi4 Dunfell-series are still planned but very intermittent. The version number is for EasyOS itself, independent of the target hardware; that is, the infrastructure, support-glue, system scripts and system management and configuration applications. The latest version is becoming mature, though Easy is an experimental distribution and some parts are under development and are still considered as beta-quality. However, you will find this distro to be a very pleasant surprise, or so we hope. Also: EasyOS Dunfell-series version 4.2 released