Ubuntu-based Freespire 8.0 Linux distribution focuses heavily on Google services
Submitted by Rianne Schestowitz on Monday 6th of December 2021 09:10:17 PM
Filed under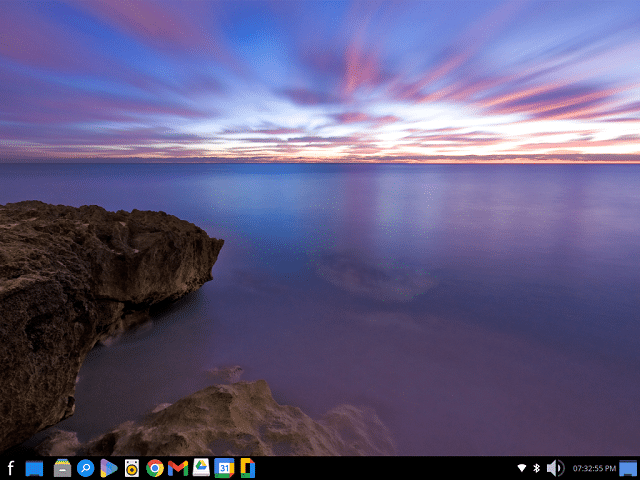 Guess what, folks? Freespire 8.0 is available to download immediately. This version of the Ubuntu-based operating system utilizes Linux kernel 5.4.0-91 LTS while using Xfce 4.16 as its desktop environment. This no-nonsense distribution is fairly lightweight and easy to use, making it a good choice for Linux newbies; particularly with aging (not obsolete) hardware.
Surprisingly, the developers have decided to focus heavily on Google with this release. This includes the search giant's services (Translate, News, etc.) and the Chrome browser. Apparently, this new focus is a result of reading user feedback. While this may scare some privacy-zealots away, it should make the operating system more appealing to the average home computer user. Let's be honest, shall we? Google services are rather essential for many people.
»
Printer-friendly version

1756 reads

PDF version
More in Tux Machines
Jason Ekstrand Joins Collabora

Ever since I announced that I was leaving Intel, there's been a lot of speculation as to where I'd end up. I left it a bit quiet over the holidays but, now that we're solidly in 2022, It's time to let it spill. As of January 24, I'll be at Collabora! For those of you that don't know, Collabora is an open-source consultancy. They sell engineering services to companies who are making devices that run Linux and want to contribute to open-source technologies. They've worked on everything from automotive to gaming consoles to smart TVs to infotainment systems to VR platforms. I'm not an expert on what Collabora has done over the years so I'll refer you to their brag sheet for that. Unlike some contract houses, Collabora doesn't just do engineering for hire. They're also an ideologically driven company that really believes in upstream and invests directly in upstream projects such as Mesa, Wayland, and others. My personal history with Collabora is as old as my history as an open-source software developer. My first real upstream work was on Wayland in early 2013. I jumped in with a cunning plan for running a graphics-enabled desktop Linux chroot on an Android device and absolutely no idea what I was getting myself into. Two of the people who not only helped me understand the underbelly of Linux window systems but also helped me learn to navigate the world of open-source software were Daniel Stone and Pekka Paalanen, both of whom were at Collabora then and still are today.

Jason Ekstrand, a name that many big Linux fans will know, who previously worked at Intel until very recently has announced today the move to open source consulting firm Collabora. Writing in a blog post, Ekstrand goes through some fun background on the decision to move and how it happened. Ekstrand has worked on a lot of different parts of Mesa, the set of open source graphics drivers that powers AMD GPUs, Intel, ARM and more.

Games: Museum of Mechanics: Lockpicking, Humble, GOG, and GearCity

today's howtos

6 Reasons to Pick Linux Over Windows

Almost all students do their work on laptops and PCs that run on Windows. Of course, some of you are lucky enough to afford something that runs on Apple's macOS. While Windows is a popular OS, it's far from being perfect. Few students are even aware that their PCs and laptops can run on various operating systems.

One of the alternatives students often overlook is Linux. Many believe that this OS is hard to manage. That's why they prefer to either buy or, in some cases, pirate Microsoft's creation unless it comes pre-installed on the device, of course.

It's true that Linux is harder to install than its counterpart. But it has a lot more to offer than meets the eye. So, what exactly sets it apart?