liveslak-1.4.0 and new ISO images are available
Submitted by Rianne Schestowitz on Tuesday 26th of October 2021 05:20:18 PM
Filed under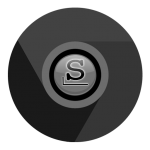 It's that time again for a fresh batch of ISOs for Slackware Live Edition.
The ISO files are based on Slackware-current of "Sat Oct 23 18:57:30 UTC 2021" and using the liveslak-1.4.0 scripts.
The Slackware-current snapshot on which the Live ISOs are based contains a Linux 5.14.14 kernel.
This is not yet the pre-emptive variant of 5.14.14 which you can find in "./testing" inside today's Slackware-current mirrors. However, you can use liveslak's "upslak.sh" script to easily upgrade the kernel on your persistent USB Live if you want.
It'll be interesting to see how it improves real-time performance on the DAW Live platform.
»
Printer-friendly version

2632 reads

PDF version