Reintroducing: Fairphone's Reuse & Recycle Program
Submitted by Roy Schestowitz on Monday 25th of October 2021 04:41:01 PM
Filed under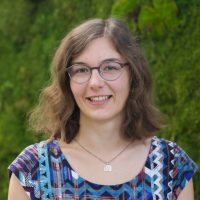 We have relaunched our Reuse and Recycle Program. There are a lot of resources in your old smartphones and we want to make sure we make the most out of them, all the while keeping the environmental impact low and your benefits high. While the old program allowed people to send in their old phones to be reused or recycled, the new program will offer incentives to our community, such as a true market value for their products based on make, model and condition. There's more to it, of course, but we can't give away everything in the first paragraph. So read on to learn more about our new and improved Reuse and Recycle Program.
The issues
We have talked about electronic waste being one of the fastest-growing waste streams on the planet – in 2019 a striking 53.6 Mt of e-waste was created with European citizens contributing around 16kg per person. Globally only 17% of electronic waste (or e-waste) is documented to be collected for recycling, leaving roughly 83% of e-waste undocumented and ending up in shoe boxes or landfills – materials worth around USD 56 billion get lost every year. Additionally, it is estimated that 7-20% of e-waste is set up to be illegally exported, ending up in countries with limited resources and recycling infrastructure – often developing countries – causing enormous health and environmental problems.
»
Printer-friendly version

1611 reads

PDF version
More in Tux Machines
Stable Kernels: 5.16.1, 5.15.15, 5.10.92, and 5.4.172


I'm announcing the release of the 5.16.1 kernel.

All users of the 5.16 kernel series must upgrade.

The updated 5.16.y git tree can be found at:
	git://git.kernel.org/pub/scm/linux/kernel/git/stable/linux-stable.git linux-5.16.y
and can be browsed at the normal kernel.org git web browser:
	https://git.kernel.org/?p=linux/kernel/git/stable/linux-s...

thanks,

greg k-h

Also: Linux 5.15.15 Linux 5.10.92 Linux 5.4.172

Android Leftovers

FFmpeg 5.0 "Lorentz"

FFmpeg 5.0 "Lorentz", a new major release, is now available! For this long-overdue release, a major effort underwent to remove the old encode/decode APIs and replace them with an N:M-based API, the entire libavresample library was removed, libswscale has a new, easier to use AVframe-based API, the Vulkan code was much improved, many new filters were added, including libplacebo integration, and finally, DoVi support was added, including tonemapping and remuxing. The default AAC encoder settings were also changed to improve quality. Some of the changelog highlights...

What Linux Distros And FOSS Projects Can Learn From Zorin OS

I don't envy any individual or small organization that has to market a Linux distribution (or a FOSS project, or an indie game). There are currently hundreds of Linux distros in active development. 72 of those employ the GNOME desktop environment, and 77 use KDE. There are 51 Linux distributions based on Ubuntu. And Searching Google with the phrase "Linux distro for beginners" returns an astounding 9 million results. If you think it's challenging for new Linux users to make the right choice, imagine how challenging it is for Linux distro teams trying to be those chosen ones.