Reintroducing: Fairphone's Reuse & Recycle Program
Submitted by Roy Schestowitz on Monday 25th of October 2021 04:41:01 PM
Filed under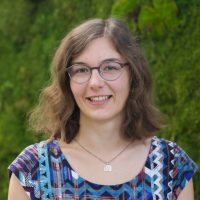 We have relaunched our Reuse and Recycle Program. There are a lot of resources in your old smartphones and we want to make sure we make the most out of them, all the while keeping the environmental impact low and your benefits high. While the old program allowed people to send in their old phones to be reused or recycled, the new program will offer incentives to our community, such as a true market value for their products based on make, model and condition. There's more to it, of course, but we can't give away everything in the first paragraph. So read on to learn more about our new and improved Reuse and Recycle Program.
The issues
We have talked about electronic waste being one of the fastest-growing waste streams on the planet – in 2019 a striking 53.6 Mt of e-waste was created with European citizens contributing around 16kg per person. Globally only 17% of electronic waste (or e-waste) is documented to be collected for recycling, leaving roughly 83% of e-waste undocumented and ending up in shoe boxes or landfills – materials worth around USD 56 billion get lost every year. Additionally, it is estimated that 7-20% of e-waste is set up to be illegally exported, ending up in countries with limited resources and recycling infrastructure – often developing countries – causing enormous health and environmental problems.
»
Printer-friendly version

1374 reads

PDF version
More in Tux Machines
Taking Stock of Librem 14

Like many hardware companies, Purism has taken a "Just In Time" manufacturing approach for our products including the Librem laptop line. That means that we make a bit more of a product than we think we need, and schedule the next manufacturing run so that the product arrives in our warehouse "just in time" for us to deplete the previous manufacturing run. In an ideal world that means we never run out of stock, but also never have massive inventories taking up space in our warehouse. Also like many hardware companies the supply chain woes of the last two years have caused us to rethink this approach. Each time it seemed like we had made enough Librem 14s to catch up to current and projected orders, delays of one kind or another created a new backlog as new orders continued to come in. We've decided to scrap "Just in Time" in favor of manufacturing far more Librem 14s than we currently need, and will have our shelves full of Librem 14 stock by the end of the year.

Chrome OS 98 adds management of multiple Chromebook Linux containers

Earlier this month I reported that Chrome OS was adding multiple container management to Chromebook. The last Dev Channel update has finally brought the first iteration of that feature and I do have it working. At the moment, however, I've only been able to add a second Linux container for Debian. Regardless, here's how Chrome OS 98 adds management of multiple Chromebook Linux containers. For starters, I had to enable the following experimental flag in Chrome OS 98: chrome://flags#crostini-multi-container and restart my browser. After that, I saw the new "manage extra containers" option in my Linux settings: Chrome OS 98 multiple Chromebook Linux containers management Choosing this option brought me to the following screen, which initially had a single container, as expected. Here I could change the color of each one. I clicked the Create button, added a second Debian container, and left it the default color. The three-dot option offers ways to stop or delete a container.

Kernel: IO_uring, AMD, Intel, and Analog Devices

More about those zero-dot users

Yesterday's article about KDE's target users generated some interesting discussions about the zero-dot users. One of the most insightful comments I read was that nobody can really target zero-dot users because they operate based on memorization and habit, learning a series of cause-effect relationships: "I click/touch this picture/button, then something useful happens"–even with their smartphones! So even if GNOME and ElementaryOS might be simpler, that doesn't really matter because it's not much harder to memorize a random-seeming sequence of clicks or taps in a poor user interface than it is in a good one. I think there's a lot of truth to this perspective. We have all known zero-dot users who became quite proficient at specific tasks; maybe they learned how to to everything they needed in MS Office, Outlook, or even Photoshop. The key detail is that these folks rely on the visual appearance and structure of the software remaining the same. When the software's user interface changes–even for the better–they lose critical visual cues and reference points and they can't find anything anymore.