5 Best GNOME Shell Extensions for Your Linux Desktop
Submitted by Roy Schestowitz on Monday 18th of October 2021 08:08:11 PM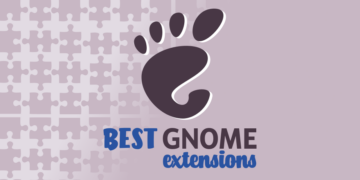 Not satisfied with the default GNOME functionality? Here are 5 of the best GNOME Shell extensions to make your Linux desktop shine.
By default, GNOME Shell has a set of features that are determined by the developers. However, with the addition of GNOME Shell extensions, it's possible to go beyond the default feature set.
As the name suggests, GNOME Shell extensions extend the functionality of GNOME Shell desktop. They allow you to customize the default GNOME Shell interface and its parts, such as window management and application launching. You can think of extensions as browser add-ons that perform a specific task.
»
Printer-friendly version

1636 reads

PDF version
More in Tux Machines
GNU/Linux on Desktop/Laptop Miscellany

Purism is a company founded on the idea of having strict privacy and security features built into its computers. The Librem 14 is a prime example of this philosophy, and its hardware, firmware, and operating system have been designed with a significantly higher level of paranoia than typical computers. The Librem 14 Linux laptop features multiple physical kill switches, which the company claims absolutely disables the related hardware. There are switches for the webcam and microphone as well as WiFi and Bluetooth. When it comes to the Librem 14 in particular, there are so many additional privacy features that the kill switches really are the least of it, but there are examples of such kill switches in regular laptops that don't go to such extremes. All the way back in 2018, HP was already shipping laptops with physical kill switches for the webcam. Their Specter laptops included these switches, so hopefully the chances of a hacked webcam recording you when you don't want it to are virtually zero. Kill switches may not always take the form of a traditional sliding switch on the side of a laptop. It's entirely possible to integrate the kill switch with a physical, built-in camera shutter.

Partaker have created a new fanless mini PC equipped with a wealth of connectivity and capable of supporting both the Microsoft Windows 10 and operating system most Linux distributions depending on your preference. Pricing starts from $423 for the Intel Core i3-8130U processor version although a more affordable Intel Celeron 3865u/3867u/3965u processor version is also available with prices starting from $246. Both are barebone systems meaning that you will need to provide your own memory, storage and operating system, enabling you to tailor the system to your exact requirements.

Kernel and Graphics: Kuiper Linux, Rust, Apple, Mesa, and XWayland

Open Hardware/Modding: Raspberry Pi, RISC-V, HiFiBerry, and More

Firefox 96 Enters Public Beta Testing with More Performance and Security Improvements

Firefox 96 isn't a major update, but it's the first release of the open-source web browser in 2022 and it introduces several performance and security improvements to make your browsing experience more enjoyable, more reliable, and much safer. For example, the upcoming Firefox release significantly reduces the main thread load, significantly improves noise-suppression and auto-gain-control, slightly improves echo-cancellation, and enforces the Cookie Policy: Same-Site=lax option by default to protect users against Cross-Site Request Forgery (CSRF) attacks.